February 29, 2012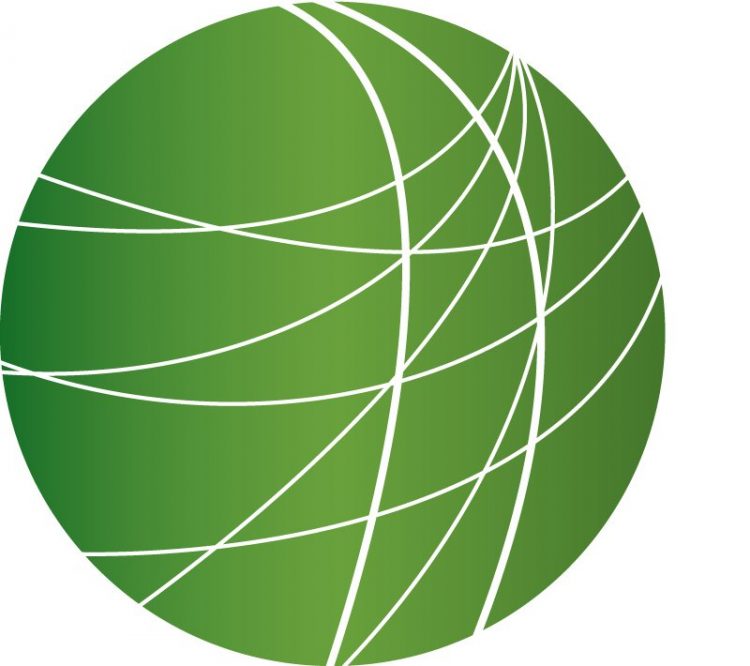 Senate bill aims to prevent indefinite detention of US citizens
US deportations of Cambodian Americans challenged by exile community
Journalist killed in Somalia had tried to restart radio shut down by militant group
Occupy protesters draw attention to corporate influence in politics with focus on lobbying group
Florida advances bill to speed up foreclosures on struggling homeowners
HEADLINES
Syrian ground forces enter Homs
Today in Syria, there are widespread reports of a ground offensive against rebel-held neighborhoods in Homs. US diplomats are drafting a new Security Council resolution that focuses on humanitarian efforts and calls for a stop to the violence. Officials are trying to woo support from Russia and China, who previously voted against a resolution they said called for regime change.
In other developments, the Syrian government has barred the top UN Humanitarian official, Valerie Amos, from visiting the country.  The UN updated its death toll estimates, with one official saying "certainly well over" 7500 people have died since the Syrian uprising began.
St. Petersburg city government sends anti-gay bill to Mayor for signature
Today in Russia, the St. Petersburg city government passed a bill prohibiting what lawmakers refer to as the propaganda of homosexuality.  Activists say the bill may be broadly applied to prohibit any public activities of gays and lesbians.  FSRN's Ekaterina Danilova reports.
The legislation received support from the ruling party United Russia and the Communist party.  Only members of the Yabloko party voted against the bill. Protests took place in various European cities and New York on Tuesday, with people threatening not to visit St. Petersburg if the law goes into effect. Olga Lenkova is the communications director with the LGBT group Coming Out.  She says religious arguments have been central to passage of the bill.
"You know, Apostle Paul has said this and this about homosexuality. So we don't really know how we can have a real argument, a real discussion about these things with people who just draw arguments from the Bible and not from modern science."
The bill now goes to the St. Petersburg mayor, who had previously stated his support and is likely to sign it into law.  LGBT groups are vowing challenge the law in court and through popular protest. Ekaterina Danilova, FSRN, Russia.
North Korea makes concessions on nuclear program
North Korea has agreed to halt long-range missile launches, nuclear tests and uranium enrichment. The US State Department announced today the country will also allow IAEA nuclear inspectors to return and confirm the agreed-to halting of nuclear activities.
The US calls this agreement "progress" but says it still has "profound concerns."  The US is preparing to ship nearly a quarter million tons of food aid to North Korea.
French data protection agency has "strong doubts" about legality of new Google privacy policy
Just before tomorrow's launch of Google's new privacy policy that would expand its use of user's personal data, the French data protection agency has told the company the plan may violate European privacy laws. From France, FSRN's Liam Moriarty has more.
Google says the new privacy policy will streamline and simplify user experiences by sharing data across dozens of its online services, such as YouTube, Gmail, and GoogleMaps, as well as its popular search engine.  But in a letter to Google CEO Larry Page, French data protection authorities say they're "deeply concerned" about the plan and have "strong doubts" about its legality. Yann Padova is with CNIL, the French data protection agency.
"We think that this new policy may be more simple, and to some extent is less transparent, because you have no real insight of what data are collected, for what purpose, and for which application."
CNIL was asked by the data protection agencies in all 27 EU countries to evaluate Google's new privacy policy on their behalf. The Agency's findings could mean problems for Google across the continent.
European authorities – as well as some digital privacy groups in Europe and the US – have asked Google to postpone launching the new policy. So far Google has declined, saying they're confident they've adequately explained the changes to their users. Liam Moriarty, FSRN, Normandy, France.
Romney squeaks out victory in Michigan
Republican presidential hopeful Mitt Romney has fended off a stiff challenge from Rick Santorum in Michigan's primary.  Romney will split the state's delegates with Santorum. Romney also won in Arizona where the delegates are awarded on a winner-take-all basis.
Civil rights lawyer Lynne Stewart appeals jail sentence
The case of disbarred civil rights lawyer Lynne Stewart was before a New York appeals court today. Her lawyer is challenging a 2010 decision to increase her sentence from 2 years and four months to 10 years in prison. A court convicted Stewart in 2005 of providing material support to terrorists while she represented an Egyptian cleric. In a statement on her website today, Stewart said she believed the 10 year sentence is "based on a foundation of sand."  Stewart is currently in federal prison in Texas.
FEATURES
Senate bill aims to prevent indefinite detention of US citizens
In Washington today, a Senate committee considered a bill that would prevent the indefinite detention of American citizens. The bill is in response to the controversial National Defense Authorization Act, or NDAA, which President Obama signed into law late last year.
Tuesday night, the President published a memo that waives some of the most controversial provisions of the NDAA, including mandatory indefinite military detention. But some legal experts warn that a future Administration could still abuse the powers the NDAA provides. FSRN's Alice Ollstein has details, in Washington, D.C.
US deportations of Cambodian Americans challenged by exile community
During the violence of the Khmer Rouge regime in the late 1970s tens of thousands of Cambodians fled to nearby Thailand. Some went on to the Philippines and then to the US, where families resettled and tried to start over.
But about a decade ago, the US stepped up its deportation of Cambodians who had been convicted of "aggravated felonies" forcing many to leave the US, the only home they've known. Many of these exiled Americans now reside inside Cambodia. A group of them have made a short film called My Asian Americana that they're using to advocate for changes in the US policy.
One of those involved is Kosal Khiev.
"If the world is black and white, then let me bring the color…"
That's a clip from one of his poems, "Why I Write." Khiev was born in a refugee camp in Thailand before moving to the US with his family. At the age of 17 he was charged with attempted murder in connection with a gang fight. He served 14 years of a 16-year sentence before being released in 2011, when he was deported to Cambodia. He joins us now from Phnom Penh.
To see a video of Khiev's "Why I Write":
http://www.youtube.com/watch?v=xCKvWSHl_hw
To see Studio Revolt's "My Asian Americana," which features Khiev and other American exiles in Cambodia:
http://www.whitehouse.gov/aapi/whats-your-story

Journalist killed in Somalia had tried to restart radio shut down by militant group
In Somalia last night, a journalist with a local radio station, forty-nine year old Abukar Mohamed Kadaf, was shot and killed outside his home around 6 pm.
Mohamed Ibrahim, Secretary General of the National Union of Somali Journalists told FSRN from Mogadishu that the radio station Mohamad Kadaf had been working for was raided by Al Shabbab, the militant group linked to Al Qaeda, in 2010 and Kadaf had been trying to get the station back on the air.
Ibrahim described the climate for journalists in the country after repeated murders.
"The journalists are very worried about the culture of impunity. The terrorists have not been brought to court, have not been punished for what they have done and they are able to kill other journalists as well. So that is the worry, that most of the […] facing the journalists here in Mogadishu."
According to the Committee to Protect Journalists, Mohamad Kadaf had worked for several civil society organizations and advocated for peace. He has a wife and four children.
Somalia is one of the most dangerous places in Africa and in its capital Mogadishu, residents have been enduring warfare for more than a generation. For those who report on the country's events, the situation can be especially difficult. According to the Committee to the Protect Journalists, four media workers have been killed in the past six months.
The UN's Special Representative for Somalia has called for a full and independent investigation into the killing of Kadaf. In a statement, Augustine Mahiga called on the The Transitional Federal Institutions to "redouble their efforts to end the culture of impunity and halt" what he called an "unacceptable cycle of violence."
Occupy protesters draw attention to corporate influence in politics with focus on lobbying group
Today, protesters in the Occupy movement are drawing attention to the corporate influence in lawmaking with events planned in some 70 cities nationwide. The focus is on the American Legislative Exchange Council, or ALEC, a group of corporate lobbyists with deep ties in DC. Protesters in Oregon and southern California, are targeting Walmart; in New York's Bryant Park, the focus is on Bank of America and the Koch brothers; and in Salt Lake City, protesters are marching on the state capitol and highlighting private prisons in the state.
Groton, Connecticut, is also one of many places around the country where demonstrators are taking action, in this case, to draw attention to the pharmaceutical giant Pfizer. FSRN's Melinda Tuhus reports.
Florida advances bill to speed up foreclosures on struggling homeowners
In Florida, A bill that could increase the number of people who lose their homes to foreclosure has advanced in the statehouse. The measure would allow lenders to file summary judgements in foreclosure proceedings as soon as 20 days after issuing a delinquency notice to homeowners. It cleared its final committee in the Florida Senate this week. And today the measure was passed in the Florida House. FSRN's Janelle Irwin reports.