April 13, 2012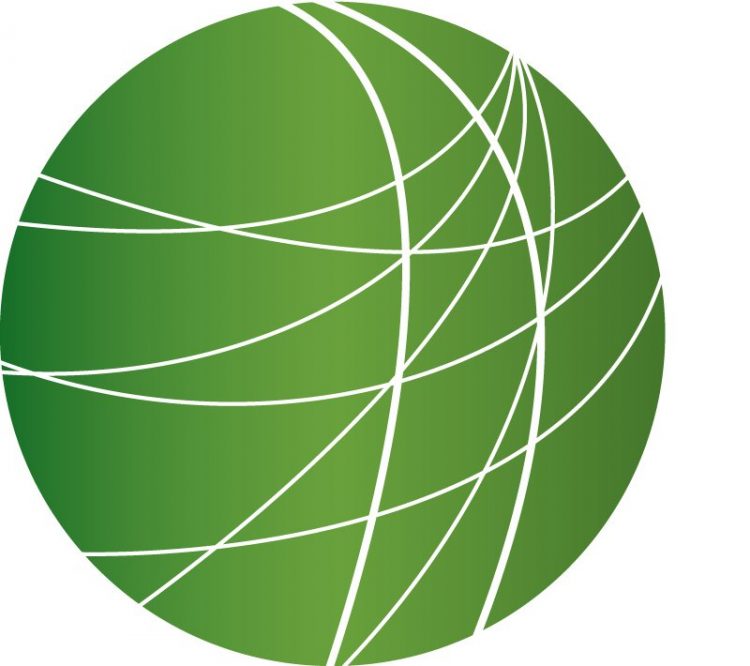 Media groups resist plan to increase transparency of political ads
Communities along Columbia River raise concerns about clean up at Hanford nuclear waste site
Elderly renters in South Los Angeles say online payment threatens rent stabilization
Street Beat: Indian youth demand basic facilities as economic growth leaves millions behind
HEADLINES
Police arrest Chicagoans protesting cuts to mental health clinics
Police arrested 23 protesters who locked themselves inside a Chicago mental health clinic last night.  FSRN's Lisa Matuska has more.
As of Friday afternoon, twelve people remained in custody and 11 had been released after police cleared an occupation of the Woodlawn Mental Health Clinic on Chicago's South Side.  The Woodlawn clinic, located in a largely low-income, African American neighborhood, is one of six public mental health clinics to be closed due to city budget cuts.  Thursday afternoon, patients and supporters gathered for what started as a feast and celebration, but was actually a planned occupation. N'dana Carter calls herself a consumer of Chicago's mental health system and has been organizing with a local group to protest the closing of the clinics.
"And we're going to stay and keep all these clinics open.  Last week 2 clinics closed.  The only clinics that served the Hispanic community."
Addressing a group of supporters outside the clinic, she then announced the occupation and quickly joined the group of 23 people who locked themselves in the clinic.  At 1am, police cut the padlocks and arrested protesters. The Chicago Department of Public Health claims the cuts will not affect people's access to mental health services, but organizers say they want further investigation.  They have requested that the city council hold a hearing to assess the consequences of these closures, but the request has not been granted.  The Woodlawn Clinic is slated to close April 30th.  Lisa Matuska, FSRN, Chicago.

Appeals court okays political advertising on public radio and TV
In a 2-1 vote, a federal appeals court has struck down a ban on political advertising on public television and radio.  The judges said political speech is a core protection under the First Amendment, and does not pose a threat to the non-commercial nature of the formats.  A former PBS board member told Reuters that the decision "moves us further away from what remains of a public square."
Feds say Texas voter ID law motivated by desire to exclude minorities
The state of Texas is expected to respond today to a Justice Department challenge to its controversial new voter ID law.  The feds are requesting previous communications between lawmakers to prove their intentions were to exclude minorities.  From San Antonio, FSRN's Andrew Oxford reports.
Under Texas' new voter identification law, 600,000 voters could be excluded from upcoming elections, according to a brief filed by the Department of Justice in federal court on Wednesday.  The federal government says excluding these voters – most of them from minority groups – is the intent of the law.  Now the Justice Department hopes to prove that by forcing state legislators who authored the new rules to disclose their internal communications on the matter. Civil rights groups challenging the voter ID law are supporting the Justice Department's efforts.  Luis Vera is lead counsel for the League of United Latin American Citizens:
"It's the same thing we did in redistricting.  The federal court forced them to release four hundred some-odd emails and in there it showed all the intent of discrimination in the redistricting process.  Well, we know the same exists in the voter registration process.  That is a purging of Latino and Black Americans."
The State has so far rebuffed calls for greater disclosure and Attorney General Greg Abbott previously called the Justice Department's legal challenge an intrusion on the state's rights.  Andrew Oxford, FSRN, San Antonio.
Detroit residents call for federal foreclosure relief
Neighbors, activists and elected leaders gathered Thursday afternoon, calling for a federal moratorium on foreclosures nationwide.  The crowd assembled in front yard of 57 year-old Detroit resident Willie Delbridge.  Advocates vowed to support foreclosure legislation and to stand in unity against uncooperative banking institutions.  From Michigan, FSRN's, Monica Ross-Williams reports.
Carrying white and red signs, advocates gathered in an effort to prevent Willie Delbridge's impending eviction from his property.  Delbridge questioned why banks, receiving tax-payer funded federal bailouts, use bullying tactics to remove homeowners from neighborhoods.
"You got a weak economy, people losing jobs, and you have people that don't have to worry about that.  They're invading and stepping on people toes, threatening them, pushing them and scaring people away from their properties.  It just doesn't make sense.  It isn't fair."
A bill proposed by U.S.  Congressman Hansen Clarke would suspend foreclosures nationally for up to three years.
"Let's not just evict homeowners out of their homes.  Because that not only hurt the families, it destroys property values in neighborhoods."
In the first quarter of 2012, Michigan had the 7th highest foreclosure rate in the nation, according to RealtyTrac.  Monica Ross-Williams, FSRN, Michigan.
Canada grants residency to victim of domestic abuse in Mexico
Mexican national Paola Ortiz was deported from Canada last September.  She fled an abusive partner in 2006, but was denied refugee status by the Canadian government.  Today she returned to Montreal.  FSRN's Lillian Boctor traveled to meet Ortiz at the airport.
Paola Ortiz burst into tears as she saw her two young children for the first time in seven months.  They stayed behind in Canada to continue medical care after Ortiz was deported to Mexico.  Oritz feared she would not be able to return to Canada and that her abuser would find her.  But the Canadian government eventually granted her permanent resident status.  Ortiz tells other refugees facing deportation to stay strong.
"Todos juntos , si se puede.  Uno solo lo tratan como basura, y no somos basure.  Si todos nos juntamos y de verdad nos apoyamos, esto va a cambiar."
"All of us together, we can do it.  One person alone gets treated like trash, and we are not trash.  If we all unite and really support each other, this will change."
Rosalind Wong is a member of Solidarity Across Borders, one of the groups supporting Ortiz.
"She had a lot of support, a lot of visibility in the media, and these are the things that make sure that a terrible decision gets reversed.  But for so many people who don't have access to those things, this return to Canada is not a possibility."
Paola Ortiz said she is filled with hope for her future with her children in Canada and plans to return to school.  Lillian Boctor, FSRN, Montreal.
FEATURES
Media groups resist plan to increase transparency of political ads
Outside political spending is already having an unprecedented effect on the 2012 presidential election, and much of those millions of dollars are going to television advertising. Right now, the only way for voters to find out who is behind the commercials they see is by visiting the station in person and rifling through paper records. An upcoming vote at the Federal Communications Commission could change that — by requiring broadcast TV stations to put their public files online. Transparency advocates say the move is long overdue, but media industry groups are fighting the proposal. FSRN's Alice Ollstein has the details, in Washington, D.C
Communities along Columbia River raise concerns about clean up at Hanford nuclear waste site
This weekend, environmental watchdogs, scientists and Occupy protesters are gathering in Richland, Washington to bring attention to ongoing concerns about the Hanford Nuclear Waste Reservation, a site originally built in the 1940s that houses millions of gallons of radioactive waste. Local residents have long advocated for stronger safety measures and more public access to information about the site, and they warn of environmental contamination. Hanford spans more than 50 miles along the Columbia River, a key water resource for residents and farmland in the northwest. For more we're joined by Dan Serres, conservation director with Columbia Riverkeeper.
Elderly renters in South Los Angeles say online payment threatens rent stabilization
In South Los Angeles, a group of elderly tenants are saying no to an online-only payment requirement for their rent that they say could leave them vulnerable to eviction. Renters at the Woodlake Manor apartment building filed a lawsuit against Jones and Jones Management Group contesting the move. FSRN's Leilani Albano has more on the story.
Street Beat: Indian youth demand basic facilities as economic growth leaves millions behind
World leaders in the west and in Asia often point to India's economic growth as a success story, but many residents still struggle with access to basic services such as clean water, housing and sanitation. A recent survey from the Ministry of Home Affairs has found that in some parts of the country, especially among the nation's rural communities, a majority of residents are being left behind. That has brought criticism to the government and the country's youth, a rapidly rising demographic, are calling for more resources for basic rights. In this installment of FSRN's Street Beat, our reporter Jasvinder Sehgal brings us voices of the Indian Youth in Jaipur, the capital of the western Indian state of Rajasthan.
Those were the voices of Anshu Kumari, Vivek Anand, Dipesh Avtani, Ashish Tiwari, Garima Jain, and Sangeeta Bhargava, students and young graduates in India's western state of Rajasthan.