May 22, 2012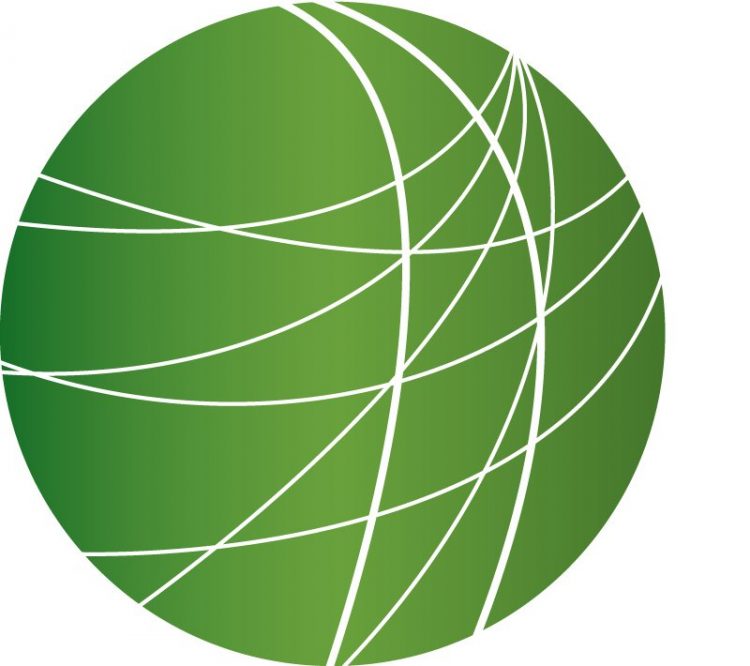 NATO plan on Afghanistan under scrutiny after decade of war
In Alabama, accounts of sexual violence in women's prison draw call for investigation
Immigrant women and girls face sexual violence on US farms
Settler attacks increase as Israel passes controversial tax break
In Egypt, community media opens air to wider voices
HEADLINES
Two reportedly killed in Dier al Zor as UN observers arrive
In Syria, members of the United Nations observer mission were in Deir al-Zor today. According to a spokesperson for the Free Syrian Army, government troops fired on civilians who rushed out to greet the UN team, two people reportedly died. A spokesperson for the UN team says they did hear gunfire, but did not see any casualties. In Damascus today, at least five people died in an explosion. The head of the UN's Department of Peacekeeping, Herve Ladsous, spoke in Damascus. "There is a third element – or there are third elements. And these people are not committed to the people of Syria, they are committed to their own agenda." Yesterday, an al Qaeda affiliated group known as the al-Nusra or Salvation Front claimed responsibility for a weekend attack in which at least nine people died.
Spill over tension grows in Lebanon after Shiite pilgrims kidnapped in Syria
And Syrian influenced tension across the border grew today when more than a dozen Shiite pilgrims were abducted Aleppo Province as they returned to Lebanon from a religious trip to Iraq. Weekend unrest escalated when two clerics were killed Sunday. Syrians fleeing the violence in their country have streamed into Lebanon. Unrest in Tripoli was triggered more than a week ago when Lebanese authorities arrested Sunni activist Chadi Mawlawi. He was released on bail today.
Mali President still in place despite attack after deadline extended
In Mali, the transitional president remains in power following an attack yesterday and ecowas threatens more sanctions. Amadou Timbine has more from Bamako.
Thousands of supporters of the military junta protested an agreement struck over the weekend that extends the transitional civilian leadership of the country. Protesters stormed the presidential palace and assaulted the transitional President Diouncounda Traore; demanding he step down. Traore was treated and released from a local hospital. Prime Minister Cheick Modibo Diarra said that he fears chaos if violence continues. "I'm asking young people not to protest again. I understand their grievances and will make sure that they are transmitted to the right people." The protest followed the announcement on Sunday by the Economic Community of West African States (ECOWAS) that extended the mandate of the country's current president. The agreement with junta leader, Captain Amadou Sanogo recognizes him as a former head of state with all the benefits. This move angered many people in the capital, who say it is up to the people of Mali to choose their leaders. Amadou Timbiné, FSRN, Bamako.
EU rejects France's ban on Monsanto GMO corn
Europe's food agency has rejected a French ban on genetically modified corn made by US firm Monsanto. The body has ruled that there is no proof that GMO crops are harmful to human health or the environment. Clea Caulcutt reports from France.
The European union is considering calling on France to lift its ban on genetically modified crops. On Monday, Europe's food and safety agency EFSA ruled France had failed to prove GMO crops were harmful. In 2008, France sided with environmentalists in banning a strain of insect-resistant corn marketed by US firm Monsanto, citing public safety concerns. That ban was overturned by the country's top court in 2011. Then this spring, another ban was ordered, this time "to protect the environment." Now the European union is rejecting the ban. However EU officials are not expected to press France on lifting the ban until the new president, Francois Hollande, clarifies his position on GMO crops. Clea Caulcutt, FSRN, Paris.
Rutgers Dharun Ravi gets 30 days for hate crime that led to suicide
New Jersey prosecutors say they plan to appeal a 30 day sentence handed down yesterday against a former Rutgers University student found guilty of a hate crime against his gay roommate, who later killed himself. Dharun Ravi set up a web cam to spy on Tyler Clementi during an intimate encounter. He then used social media to describe what he saw. Despite noting from the bench that the invasion of privacy and bias in the case were both "colossally insensitive and criminal," Judge Glen Berman gave Ravi just 30 days, three years probation and a $10,000 fine. Ravi was convicted in March of invasion of privacy and a hate crime, bias intimidation on the basis of sexual orientation. But as Judge Berman explains, it was the charges related to covering up his actions that elicited the jail time. "… allowing you to simply return home without any custodial component would be sorely misinterpreted by you and others as a license to contaminate the judicial process with impunity."
FEATURES
NATO plan on Afghanistan under scrutiny after decade of war
NATO concluded its summit in Chicago with a lengthy declaration by the member countries on issues ranging from which new countries could soon join the alliance, to statements against nuclear proliferation and sexual violence. Front and center at the meeting, which wrapped up Monday night, was the future of an international military presence in Afghanistan, as the coalition begins to plan for the day when Afghanistan will both staff and fund its own military and police. But critics say NATO shouldn't sacrifice more dollars and lives to a failing mission. FSRN's Alice Ollstein has more.
In Alabama, accounts of sexual violence in women's prison draw call for investigation
Today, a legal advocacy group filed a complaint with the Department of Justice calling for an investigation into widespread sexual assault and harassment at Alabama's only prison for women. According to the Equal Justice Initiative, who filed the complaint, inmates describe "frequent and severe" officer-on-inmate sexual violence. Several prisoners became pregnant after being raped by correction officers, according to findings in the complaint, and authorities punished female inmates who attempted to bring incidents to light. For more, we're joined by Brian Stevenson, director of the Equal Justice Initiative. He joins us from Montgomery.
More on complaint from the Equal Justice Initiative: http://www.eji.org/eji/node/637
Immigrant women and girls face sexual violence on US farms
We continue our look at sexual violence by examining crimes in the agricultural industry. According to a new report by Human Rights Watch, immigrant women and girls face rape, stalking, unwanted touching, exhibitionism, and vulgar language by supervisors, employers and others in positions of power.  The report, based on 160 interviews with survivors, underscores legislation currently in congress to protect workers from abuse. FSRN's Vic Bedoian reports from Fresno.
Settler attacks increase as Israel passes controversial tax break
Last night the Israeli parliament, the Knesset, passed a law that allows tax deductions for people who donate money for settlements. The new law comes as settler attacks on West Bank Palestinians have increased. FSRN's Ghassan Bannoura has more.
In Egypt, community media opens air to wider voices
As Egyptians prepare to vote in Presidential elections tomorrow, many are evaluating the uprising that led to the ouster of Hosni Mubarak. During that period, citizen journalists and community media played a key role in challenging authority while digital technology offered new ways to express views. Some of those alternative voices came from online radio stations which have been working for years to create an informed and active population. From Cairo, Simba Russeau has more.