May 23, 2012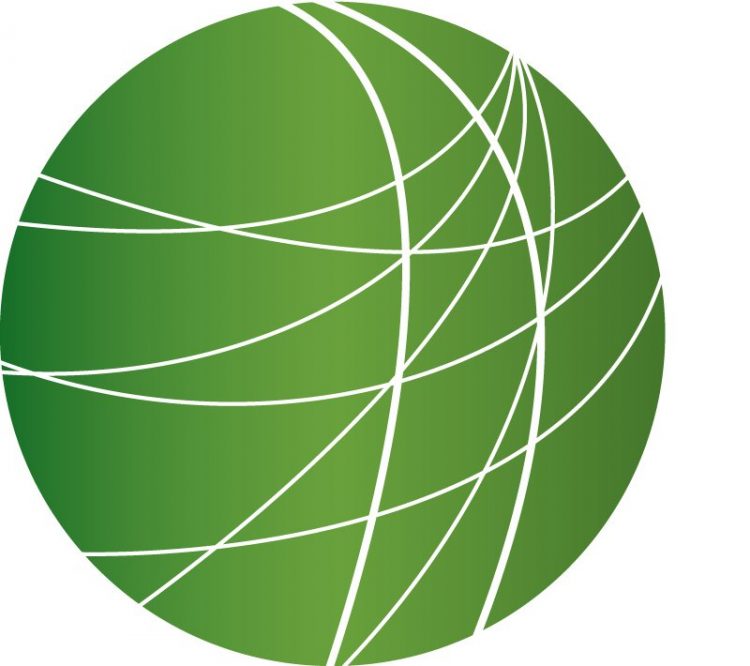 Egyptians cast votes in long-awaited presidential elections
Congress debates transportation bill with measure on Keystone XL Pipeline
Report finds abuse, flaws in due process at Georgia's for-profit detention centers
HEADLINES
Quebec student protests continue despite government crackdown
Tens of thousands of people marched in the streets of Montreal yesterday to mark the 100th day of the student strike.  More than 100 demonstrators were arrested over night – and more protests are planned today.  From Canada, FSRN's Stefanie Clermont reports.
Students and citizens filled the streets of Montreal Tuesday to show support for the student strike and in defiance of Special Law 78.  The new law states that protests of 50 people or more are forbidden unless organizers give detailed itineraries to police.  Organizers accuse Provincial leader Jean Charest of trying to "kill freedom."  And one protester, who didn't give his name, told FSRN that the government has lost all credibility.
"The international community is talking about what's going on.  In England, in France, in Brazil.  People from the University of Sao Paolo wrote us a letter.  People from Chili wrote to us, too.  It's unthinkable to maintain a hardline in this context."
Solidarity demos with the Quebec students were held in Toronto, Paris and New York.  Max Liboiron, who is with Occupy Wall Street, is an organizer of the New York solidarity demo.
"We're facing a similar sort of pushback from the state, police brutality at the hands of the state, all of these sorts of structural issues that are similar despite the content sometimes being different."
Another march is scheduled for this evening. Stefanie Clermont, FSRN, Montreal.
Spanish university leaders and activists fight for education funding
Seventy of Spain´s top university chancellors walked out of a meeting today with the Minister of Education, who refused to discuss budget cuts after yesterday's nationwide teacher and student strike. From Madrid, FSRN's Luis Pérez reports.
All over Spain, teachers and students are standing up against the three billion euro budget cut to public education planned for this fiscal year. The cuts would drastically downsize the number of teachers, put more students in each classroom, and practically shut down thousands of libraries and special education programs.  Students fear the budget cuts would reduce scholarships, increase tuition and gradually privatize the public education system. The Federal Government´s decree to ration education spending infuriated working class Spaniards, especially after President Rajoy announced a 10 billion euro state rescue plan to prevent the financial collapse of the country´s third largest bank. Yesterday's general strike was considered a success by the teachers unions, with more than 90 percent absentee rate in universities, and 70 percent in basic education.  Organizers say approximately one hundred thousand people protested.  Police reported no more than 40 thousand.  Other strikes and protests will continue in June and throughout the summer.  Luis Pérez, FSRN, Madrid.

Treason conviction for Pakistani doctor who aided CIA in Bin Laden hunt
A Pakistani doctor who help the CIA locate and gather intelligence about Osama Bin Laden has been convicted of treason by a Pakistani court. The tribal court sentenced Shakeel Afridi to 33 years in prison, despite efforts by the US to secure his release.  While working as an informant for the US, Afridi ran a vaccination campaign as a cover for trying to collect DNA samples from Bin Laden's household. According to Doctors Without Borders, the deceptive use of medical care makes it difficult for legitimate public health workers to deliver services to communities in need. In other Pakistan news, a US drone attack killed at least four suspected militants, according to international media. The United States is currently pressuring the country to reopen supply routes to Afghanistan.
Schoolgirls poisoned in suspect Taliban radical attack in Afghanistan
About 120 students and teachers at an Afghanistan girl's school have been poisoned. Afghan police announced today that they suspected conservative Taliban radicals. According to Reuters, schoolgirls were found unconscious in several classrooms after an unknown substance was released into the air. The students were hospitalized, but no deaths have been reported.  Another attack on a girl's school happened last month, when the school's drinking water was poisoned.
Unions step up pressure on PA Governor for education funding
Last week, FSRN reported the Pennsylvania Republican Governor's proposed budget would deeply reduce public services, including education.  That's forcing school districts to cope by cutting thousands of jobs.  Today, across the state, union members protested, calling on the legislature to restore the funding.  From Philadelphia, FSRN's Matthew Petrillo reports.

"It's not just a union issue, it's about the deal we're supposed to have!"
That deal is about union members working hard and making a decent living wage.  But deep cuts to education from Governor Tom Corbett are challenging that union tenant.  In Philadelphia, the district plans to close 40 schools over the next year and lay off 2,700 union members, like protester Ronald Amour.
"We're not here to tear the system down.  We're here to make sure the system and the infrastructure–which is the working man–stays in place."
The SEIU 32BJ union, which represents school bus drivers, janitors and other education support personnel, is fighting the proposed cuts.  Union members took the streets in eight cities across the state.  In Pittsburgh, some were even arrested. The state Senate has passed a budget that doesn't cut as deep as the governor would like, but despite this, activists continue to pressure elected officials for a living wage.  Matthew Petrillo, FSRN, Philadelphia.
FEATURES
Egyptians cast votes in long-awaited presidential elections
Egyptians turned out to vote in large numbers today in the country's first true democratic Presidential elections in history. Across the country, voters went to polling stations to choose from a list of 13 possible candidates representing a broad spectrum of political backgrounds. From Cairo, FSRN's Noel King reports.
Congress debates transportation bill with measure on Keystone XL Pipeline
The clock is ticking for the US House and Senate to resolve their differences on the wide-ranging transportation reauthorization bill. Funding expires next month. The congressional conference committee has been grappling for weeks over many controversial measures in the bill. The House version would slash funding for bicycle and pedestrian programs, prevent the EPA from regulating coal ash pollution and approve the Keystone XL pipeline, even as new reports show the project wouldn't lower gas prices or create nearly as many jobs as its backers claim. From Capitol Hill, FSRN's Alice Ollstein reports.
Report finds abuse, flaws in due process at Georgia's for-profit detention centers
Today, we continue our examination of the country's prison system, by focusing on the for-profit facilities that are playing an increasingly larger role in detaining and deporting immigrants. In the US, about half of all immigrant detainees are housed in private for-profit facilities, making immigration enforcement a multi-billion dollar industry. Advocates have long condemned conditions inside detention facilities, and in 2009 the Obama administration pledged to make improvements. But a new report from the ACLU of Georgia finds that "serious abuses" are still ongoing. For the details, we're joined by Azadeh Shahshahani, National Security and Immigrants' Rights Project Director, at the Georgia ACLU.
To see the ACLU report on Georgia's detention facilities: http://www.acluga.org/news/2012/05/16/aclu-of-georgia-releases-report-on-immigration-detention-in-georgia/
In Iowa town, residents point to environmental violations and health problems in shadow of industry
Located on one of the sharpest bends of the Mississippi River, the southeastern Iowa town of Muscatine is known for its flourishing local economy and picturesque sunsets. But it's also one of the most polluted cities in Iowa. Since 2007, Grain Processing Corporation has violated federal and state pollution laws more than 100 times. Recent violations are prompting the EPA to investigate the company for air and water pollution. And some who live near the corn wet-milling facility have developed respiratory illnesses. FSRN's Joe Cadotte has the story.