May 21, 2012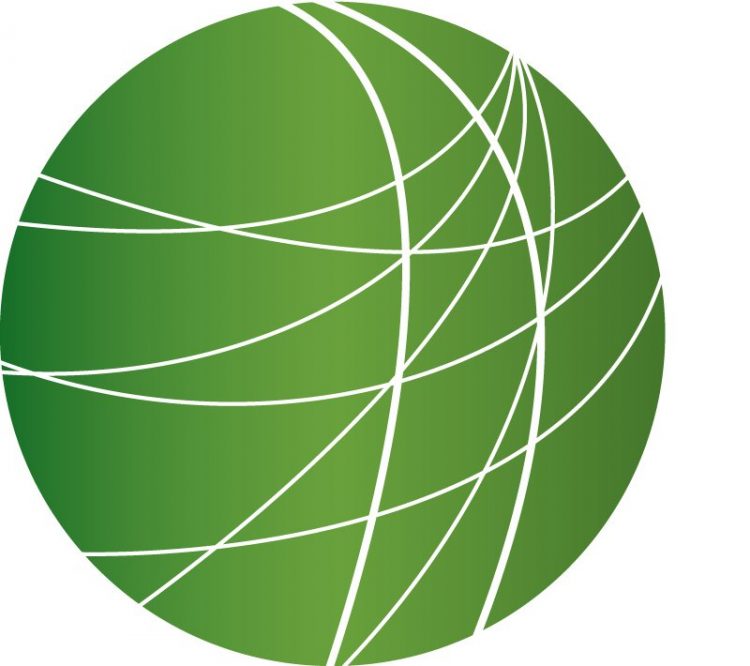 In Washington, activists from Yemen, Bahrain, Egypt and other Arab countries call on G8 leaders to change foreign policy
Thousands protest the NATO Summit in Chicago, including veterans of US led wars
Vets protest NATO, US wars by returning military medals
Syria linked violence in Lebanon dramatically increases following the killing of two Muslim clerics
HEADLINES
Suicide bombing in Yemen
Nearly 100 Yemeni troops died today when a suicide bomber wearing an army uniform detonated explosives during preparations for a military parade in the country's capital, Sanaa. Hundreds more were injured, many critically. A spokesperson for an al Qaeda affiliated group, Ansar Al Sharia, claimed responsibility and said the attack was intended as a message to the US in response to drone attacks and Yemeni military activity that has killed militants.
Hundreds protest in Quebec despite new restrictions
In Quebec, hundreds of protesters were arrested over the weekend after a new law restricting the right to protest went into effect. For FSRN, Stephanie Clermont reports.
In Montreal, 300 people were arrested Sunday during the 27th consecutive night demonstration against tuition hikes. The night before, thousands of people took part which ended in violent unrest.  Riot forces fired tear gas and sound grenades,  police cars were vandalized and barricades were erected before being set on fire. On both nights, the protests were declared illegal from the start. They didn't comply with strict new rules of special law 78, ratified by the Quebec government on Friday. The new law postpones classes to late august in universities where students are still on strike. It also requires demonstrations of 50 people or more to give a detailed itinerary to police 8 hours in advance and forbids protests from taking place within about 150 feet of a university campus. Those who break the new law are subject to fines of up to $250, 000. Also on Friday, Montreal city councilors voted in favor of a new bylaw banning masks during protests. Student unions, legal observers and human rights groups have come out against the special law. Stephanie Clermont, FSRN, Montreal
Occupy camp in St Petersburg threatened
In Russia, activists are struggling to keep their protest camp in St Petersburg going, after government officials ordered the square closed for repairs earlier today. The Occupy camp was established two weeks ago in the city's central park to protest the inauguration of Vladmir Putin. FSRN'S Ekaterina Danilova reports.
Activists set up the camp in St Isaak's Square on May 6th, the day of President Putin's inauguration. The camp started as a protest against Putin's re-election, which came amid widespread accusations of electoral fraud.  Dozens of people have been occupying the square ever since, with several staying overnight. In Moscow, 20 people were arrested on Sunday at the encampment there.  Today, occupiers in St Petersburg were told to leave by Tuesday morning. Olga Kurnosova is the head of the opposition group Citizens Committee. She said the camp has served as an important meeting place.
"This is a free area. Anybody can come and find like-minded people, see that various political currents exist. For example, yesterday we had political debates between anarchists and nationalists – nobody fought, not even quarreled."
Some demonstrators are calling for fresh presidential elections. Activists say they are planning to protest against Putin throughout the summer. Ekaterina Danilova, FSRN, St Petersburg, Russia.
NAACP announces support for gay marriage
On Saturday, the largest civil rights organization in the US passed a resolution in support of gay marriage. It's not the first time that the NAACP has taken a position on gay marriage.  In 2008,  the organization opposed a constitutional amendment in California banning same sex marriage. On a teleconference, Roslyn Brock, chair of the National Board of Directors of the NAACP explained the reasons for the decision. When people ask why the NAACP stands firm for marriage equality.  We say that we have always stood against laws that demean, dehumanize or discriminate against any person in this great country. The resolution follows statements by President Obama that he supported marriage equality. Some criticized the president for not making a public statement earlier, when it might have helped influence the turn-out in North Carolina where voters recently approved a constitutional amendment defining marriage as only between a man and a woman.
Chair of Nuclear Regulatory Commission steps down
The Chairperson of the US Nuclear Regulatory Commission announced today that he is stepping down from his post. Dr. Gregory Jaczko was named to the Commission by former president George W. Bush in 2005; he became Chair in 2009. Jaczko was instrumental in killing the government's plan to dump nuclear waste at Yucca Mountain, and focused attention on improving longstanding public safety issues at existing US nuclear power plants. His leadership was not without controversy. But some, including Congress member Ed Markey, said the four commissioners had pro-industry interests and were attempting to drive Jaczko out. He will continue to serve until his replacement is confirmed.
FEATURES
In Washington, activists from Yemen, Bahrain, Egypt and other Arab countries call on G8 leaders to change foreign policy
As President Obama and other leaders of the world's largest economies met at Maryland's Camp David this weekend to discuss war, trade and other global issues, a delegation of activists and journalists from 10 Arab countries came to Washington to call for a paradigm shift in US foreign policy. In meetings with the State Department, members of Congress, US-AID and civil society groups, they called for an end to the current model of neoliberal economics and military aid, and the implementation of policies that respect the uprisings in Arab countries. FSRN's Alice Ollstein spoke with the delegation members in DC, and filed this report.

Thousands protest the NATO Summit in Chicago, including veterans of US led wars
In Chicago, world leaders continue a second day of meetings for the NATO summit. In a declaration issued Sunday, NATO said it would continue to play a role in Afghanistan after combat operations end in 2014. The Alliance also commended its role in Libya and said it is contributing to peace and security in the Horn of Africa. But protesters gathered in the streets of Chicago have a different view. They condemned militarism and called on the US to end its wars. From Chicago, FSRN's Lisa Matuska reports.
Vets protest NATO, US wars by returning military medals
Iraq Veterans Against the War collaborated with Afghans for Peace in planning Sunday's actions. At the end of the main march, participants gathered for a ceremony in which Iraq and Afghanistan War veterans symbolically returned their military service medals:
"My name is Jason Hurd. I spent 10 years in the United States Army as a combat medic. I deployed to Baghdad in 2004. I'm here to return my Global War on Terrorism Service Medal in solidarity with the people of Iraq and the people of Afghanistan. I am deeply sorry for the destruction that we have caused in those countries and around the globe. I am proud to stand on this stage with my fellow veterans and my Afghan sisters. These were lies. I'm giving them back."
One by one, dozens of veterans took the stage, delivering personal speeches to a captivated and supportive audience. Some expressed anger at the lies and distortions of US government and military leaders:
"My name is Shawna, and I was a nuclear biological chemical specialist for a war that didn't have any weapons of mass destruction. So I deserted. I'm one of 40,000 people that left the United States Armed Forces because this is a lie!"
Other vets spoke about the impact of the US-led wars on civilians, including Afghan and Iraqi children. One veteran challenged the crowd to rethink how the powerful typically define both leaders and enemies:
"My name is Vince Emanuele, and I served with the United States Marine Corps. First and foremost, this is for the people of Iraq and Afghanistan. Second of all, this is for our real forefathers. I'm talking about the Student Nonviolent Coordinating Committee. I'm talking about the Black Panthers. I'm talking about the civil rights movement. I'm talking about unions. I'm talking about our socialist brothers and sisters, our communist brothers and sisters, our anarchist brothers and sisters, and our ecology brothers and sisters. That's who our real forefathers are. And lastly—and lastly and most importantly, our enemies are not 7,000 miles from home. They sit in boardrooms. They are CEOs. They are bankers. They are hedge fund managers. They do not live 7,000 miles from home. Our enemies are right here, and we look at them every day. They are not the men and women who are standing on this police line. They are the millionaires and billionaires who control this planet, and we've had enough of it. So they can take their medals back."
Some veterans paid tribute to Bradley Manning, the army solider under military trial for distributing classified information to Wikileaks. Many people, including other veterans, consider him a whistleblower who exposed US war crimes. These speeches were recorded by Democracy Now. To view more of the veterans' statements in Chicago, go to democracynow.org.

Syria linked violence in Lebanon dramatically increases following the killing of two Muslim clerics
In Syria today, forces loyal to the regime of President Bashar al-Assad killed nine army deserters after ambushing them in a northern Damascus suburb, according to the London-based Syrian Observatory for Human Rights. Across Syria, including in Damascus, Aleppo and Homs, the Observatory says about fifty people died in violence over the weekend as heavy fighting continues between rebels and government forces. Violence is also taking place in neighboring Lebanon.  Gunfire erupted on the streets of the Lebanese capital Beirut (late last night, where several people were killed and about twenty wounded. The violence follows the killing of two Muslim preachers at an army checkpoint in the north of the country.  We spoke with our reporter Zak Brophy, in Beirut for an update.
In California, the United Farm Workers Union celebrates 50 years
In California, agricultural workers and Latino rights leaders gathered over the weekend for the United Farm Workers Union (UFW) convention. This year, the union celebrated its 50th anniversary and participants honored past achievements and looked to the future. While there is a friendlier political environment for unions under the governorship of Democrat Jerry Brown, the UFW is struggling to increase its membership.  From Bakersfield, California, Eduardo Stanley has this report.