August 30, 2012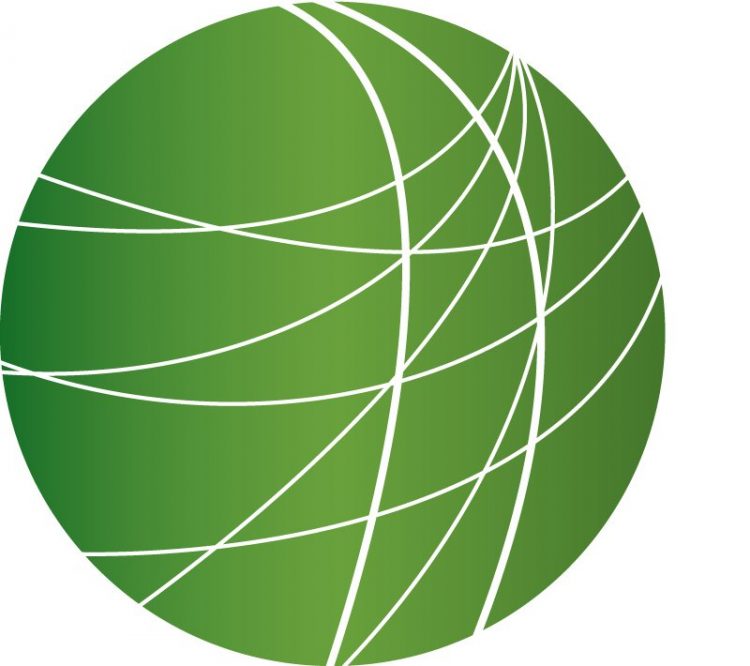 Ahead of Republican convention's final night, activists urge protection of reproductive rights, health services
Gays balance conservative priorities in Republican party
At Tampa's RNC, powerful corporate players back events
HEADLINES
Rains still pummel Gulf South as Isaac claims first victim
Hurricane Isaac, now a tropical storm, has claimed its first life along the Gulf Coast. Early this morning, local media report a tow truck driver in Mississippi died when a tree fell on his truck. Houses continue to be washed away and rescue efforts continue in several areas where people have been stranded by the rising water. Power outages have been reported across the Gulf south and north into Arkansas. Last night, President Obama issued emergency declarations for Mississippi and Louisiana, making the states eligible for federal aid.
Personhood amendment fails to qualify for the Colorado ballot
A petition to place a Personhood amendment on the Colorado ballot failed to gather enough signatures. FSRN's Jim Pullen has the story.
The amendment would have defined life as beginning at the moment of conception and would have barred abortions even in cases of rape or incest. Advocates came up about 4000 short of the 86,000 needed. Personhood Colorado spokesperson Jennifer Mason says they are challenging the count. "We immediately just started investigating and discovered that they had discounted many thousands of valid signatures. So we are still very certain that we will be on the ballot in November." Colorado's amendment is the final opportunity for the personhood movement to get on a state ballot in 2012. Proposed measures failed to gather enough signatures in Ohio and Montana. An effort in Florida missed the petition deadline. In Oklahoma, the state Supreme Court declared a proposed amendment unconstitutional, citing that a state law banning abortions would be in conflict with federal law. Personhood USA is appealing that ruling to the US Supreme Court. Although Personhood amendments won't be on state ballots this fall, the Republican Party Platform includes calls for an amendment to the US Constitution granting the "individual right to life" to unborn children. Jim Pullen, FSRN, Boulder.
Arizona abortion law counts life as beginning before conception
In other reproductive health news, a new Arizona law went into effect this week, making it more difficult for women to access abortions. One of the most controversial provisions is one that requires doctors to start counting a child's gestation age not from the point of conception, but from the first day of the mother's last menstrual cycle. Under the so-called "Women's Health & Safety Act," a woman is considered pregnant up to two weeks before she actually conceives the child, shrinking the window in which she can receive an abortion.
South African miners charged with murder after police shoot striking workers
More than 200 striking South African miners have been charged with murder, after police who met the angry crowd opened fire, killing 34 workers earlier this month. The miners are being charged under the "common purpose" doctrine of South African law because of their part in the protest. The law dates back to the time of Apartheid. One legal blogger in the country calls the move a "flagrant abuse of the criminal justice system."
Indigenous groups protest Argentina's proposed Civil Code changes
Indigenous rights activists in Argentina are protesting a proposed change to the nation's current Civil Code, saying it would reduce their communal land rights.  In response, they brought their concerns to Congress on Tuesday night and marched to the presidential mansion this afternoon. FSRN's Eilís O'Neill reports.
Argentina's indigenous people believe the Civil Code revision limits their land rights, especially their control of natural resources. And they say that including indigenous land rights in the nation's civil code is inherently contrary to the indigenous concept of communal property. Pablo Pimentel is a member of the Matanza People's Assembly for Human Rights. "Nosotros consideramos que es un atraso a todos los derechos adquiridos ya, todos los derechos que tienen sobre las tierras comunitarias las culturas ancestrales y de esta manera se estarían reduciendo a pequeñas comunidades." "We think that the change is a step backwards from all the rights that have been recognized—all the rights that ancestral cultures have over their community lands. The proposed revision would reduce them to small communities." A 2004 government survey found that about 200,000 Argentines live in indigenous communities, but other researchers say that number is a drastic underestimate. Gabriel Colipi identifies himself as Mapuche, a South American indigenous group. "No tenemos la cosmovisión en el cual [sic] se dice "todo se vende, todo se compra".  Entonces, no entendemos, no comprendemos como no hemos sido consultados por el estado argentino. Colipi says that their worldview doesn't include the idea that everything can be bought or sold. He further objects to the fact that the government didn't consult the indigenous people about the potential change. He says, if this week's protests are not successful, he and his fellow activists will bring their demands to international bodies that protect human rights.  Eilís O'Neill, FSRN, Buenos Aires.
Senegalese march against execution of prisoners in The Gambia
About 300 people marched to the Gambian Embassy in Dakar, Senegal this morning to protest the recent executions of nine death row inmates in The Gambia. Among the prisoners were two Senegalese nationals. FSRN's Alpha Jallow reports.
Earlier this week, The Gambia announced it had executed 9 death-row inmates, and has pledged to kill 39 more prisoners in the next few weeks. Activists in Senegal describe the executions as inhumane and barbaric. Alieun Tine is the Coordinator of the Raddho human right group based in Dakar "As human rights defenders, we are shocked by these executions, especially as they took place during Muslim month of Ramadan, a period of forgiveness." Tine added that Gambian president Yahya Jammeh is a dictator and called on international institutions to suspend the country's membership. Demonstrators sang anti-Jammeh slogans, referring to him as a butcher.  Earlier this week, Senegal's president summoned the Gambian ambassador in protest. Alpha Jallow,  FSRN, Dakar.
FEATURES
Ahead of Republican convention's final night, activists urge protection of reproductive rights, health services
At the GOP convention in Tampa, Mitt Romney is scheduled to formally accept the Republican nomination for presidency tonight. The evening caps a week in which organizers have struggled at times to keep events on schedule, after disruptions by Tropical Storm Isaac and several protests from Ron Paul supporters over delegate counts. Activists have also raised awareness about Republican efforts to limit access to birth control and abortion. During vice presidential candidate Paul Ryan's speech last night, an activist with CODEPINK unfurled a banner reading, "Vagina — Can't Say it, Don't Legislate it" and shouted, "my body, my choice" as the crowd chanted USA. Activists also rallied outside the convention, calling for funding for Planned Parenthood, support for individual responsibility, and reproductive rights. From Tampa, FSRN's Josh Holton reports.
Gays balance conservative priorities in Republican party
The GOP platform includes anti-gay provisions like pushing for a federal constitutional amendment that defines marriage as between a man and a woman and suggesting that children in same-sex families get an inferior upbringing. Despite the historic Republican attack on gay rights, gay republicans continue to try to make progress within the party. Some of them gathered at a party in Tampa called Homocon 2012 as a chance to kick back during an intense week of politics. WMNF's Seán Kinane was there and files this report.
At Tampa's RNC, powerful corporate players back events
While much of the focus at party conventions is on the official schedule, speakers and delegates, private and corporate money is shaping the week in Tampa in profound ways. According to the Sunlight Foundation, some 200 outside events are taking place this week in the Tampa area for the Republican Convention and more are expected next week at the Democratic Convention in Charlotte. Many of them are put on by corporations or lobbying groups with ties to corporate interests. For more on the role of outside money at the convention and on efforts to make it more transparent, we're joined by Craig Holman at Public Citizen, government affairs lobbyist with Public Citizen.
You can find a list of some of the events taking place this week and next at party conventions and who's bankrolling them, at politicalpartytime.org.
Federal court blocks Texas' voter ID law, considers South Carolina case
In a closely watched case, a panel of judges on the US Court of Appeals for DC ruled against Texas' controversial voter ID law today, saying it would impose "strict burdens" on the state's low-income population, who are most likely to be non-white. The ruling comes as state officials, the Justice Department and a coalition of civil rights groups are facing off in the same court this week over the constitutionality of South Carolina's voter ID law. While the oral arguments focused on questions of racial discrimination and voter suppression, the case could come down to the definition of a "reasonable impediment" to getting a photo ID, and who will have the power to decide if someone's excuse is acceptable. FSRN's Alice Ollstein was in the courtroom this morning, and files this report.