September 24, 2012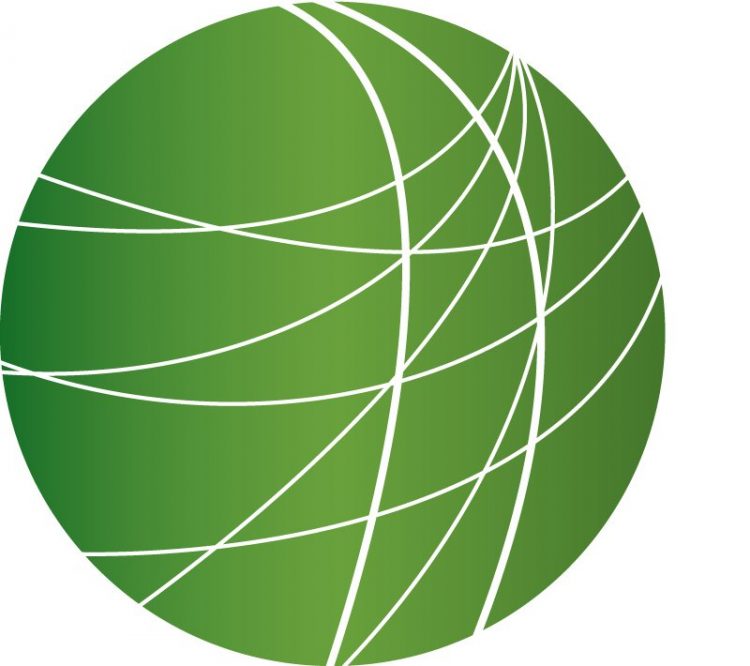 Voting advocates fight restrictive state laws in courts and in key battleground districts
Powerful DC figures enlisted in Iranian group's bid to get removed from US terrorist list
Residents in northern Syria face destroyed infrastructure as deadly attacks continue
HEADLINES
Bloggers sentenced to lengthy jail terms in Vietnam
After a one-day trial, a judge in Vietnam today sentenced three high-profile bloggers to prison terms ranging from four to twelve years. FSRN's Mike Ives reports from Hanoi.
The bloggers belonged to a popular group of citizen journalists called the "Free Journalists Club." Their writings had touched on sensitive issues like corruption and human rights. Blogger Nguyen Van Hai received a 12-year sentence while Ta Phong Tan received 10 years. Both pleaded innocence. A third blogger received a 4-year sentence after pleading guilty. Phil Robertson, deputy director of the Asia Division at Human Rights Watch, described the verdict as "outrageous." "This is an uncalled for, blatant and unacceptable violation of human rights." Robertson said Monday's verdict is an example of the government's deepening crackdown on free expression. "These are bloggers who were widely read when they were writing, very popular. And this is the government trying to send a message to its people that if you speak truth to power, if you say things that we don't like, we will slam you into prison. So far, the Vietnamese people, to their credit, aren't listening." The trial was postponed in July after the mother of blogger Ta Phong Tan died after setting herself on fire in protest of her daughter's detention. Mike Ives, FSRN, Hanoi.
Nigerian teachers strike after not receiving a large pay raise promised in 2008
Millions of school children in Nigeria were locked out of their schools today as teachers began an indefinite strike over pay. Sam Olukoya reports from Lagos.

The teachers timed the strike to coincide with the resumption of the new academic year. Thousands of children who went to school were sent back home. The teachers said they had to go on strike, because the government still hasn't made good on a 2008 agreement to increase teacher pay by 27.5 percent. Eighteen of Nigeria's thirty-six states have yet to implement the new salary structure. For years, teachers have called for higher wages, saying they are some of the poorest paid workers in Nigeria. Sam Olukoya, FSRN, Lagos.
India's farmers protests minimum prices that don't even cover their costs
Farmers from several Indian states took their demands for better prices for their crops and a pension for elderly farmers to the streets of New Delhi today.  Bismillah Geelani reports.
More than 2000 farmers demanded an increase in the minimum support price for produce saying the current price leaves farmers unable to even recover their input costs. They say the government's neglect of agricultural sector is forcing many to quit farming altogether.  Sriram Mohare is a farmer leader from Maharashtra. "A farmer works on the field with his entire family. And after all this what they get isn't even enough to take care of their basic needs.The costs of everything are prohibitive and the government's policy is such that in future either we have to starve or commit suicide." According to government sources more 200,000 farmers have committed suicide in India in the last two decades due to debt and crop failure.The protesters are also demanding pension for farmers older than 58 years. Bismillah Geelani, FSRN, New Delhi.
Prominent Honduran human rights attorney assassinated
Late Saturday, a prominent  Honduran human rights attorney was assassinated  in Tegucigalpa  while attending a wedding. Tim Russo reports.

Antonio Trejo defended land rights activists in the Bajo Aguan region of Honduras, where over 60 peasant farmers have been killed in the last two years in land conflicts with the country's wealthiest land owner, Miguel Facusso. Trejo was also one of several lawyers challenging controversial Charter Cities initiatives at the Honduran Supreme Court. Trejo's murder was just a week after the US State Department inked a 1.8 million dollar aid package to fight "gang violence" and "impunity" in Honduras. The money comes at the same time the US  is withholding funds from the Honduran National Police, led by Chief Juan Carlos Bonilla while they probe his alleged links to death squads. Although the motive for Trejo's murder is unclear, the Committee for the Disappeared in Honduras (CODEH) called his death politically motivated, saying that " impunity protects the killers because they are the same people that have historically assassinated" anyone that actively opposes their interests. Tim Russo, FSRN.
Protests about anti-Islam film continue worldwide
Around the world, protests sparked by an anti-Islam film that ridiculed the Prophet Mohammed continue. Forty were arrested in Greece over the weekend, thousands marched in Sri Lanka, hundreds in Toronto. Rallies were held in Kashmir, Bangladesh and Pakistan. Two separate $ 100,000 bounties were offered for the filmmaker in Pakistan. The country's Foreign Office quickly distanced itself from the offers. And authorities in Iran  have blocked Google, though an unsecured version of the search engine is still easily accessible.
Musicians with Chicago Symphony Orchestra on strike
Talks are ongoing in Chicago today, were a federal mediator is trying to  negotiate an end to a strike by the city's renowned Symphony Orchestra. The symphony went silent on Saturday, when musicians took to the picket line rather than the stage over pay and health care.
FEATURES
Voting advocates fight restrictive state laws in courts and in key battleground districts
Restrictive voting laws across the country could disenfranchise some ten million Latino voters, enough to determine the outcome of November's presidential election. That's according to a new report from the Washington DC-based group, the Advancement Project. From voter roll purges to voter ID laws to proof of citizenship requirements, the report finds that the confusing patchwork of election procedures hits the growing Latino voting bloc hardest, as they are less likely to have the proper documents and face more barriers to getting them. They are also more likely to vote Democratic. The report comes as lawyers delivered closing arguments in the South Carolina voter ID trial at the DC District Court. FSRN's Alice Ollstein was in the courtroom this morning, and files this report.
Powerful DC figures enlisted in Iranian group's bid to get removed from US terrorist list
The US State Department is running up against a court-imposed deadline to make a decision on whether to remove the Mujahadin-e Khalq or MEK from the US terrorist list. In a statement, the National Council of Resistance of Iran called the expected delisting a "victory for justice and the rule of law." The MEK carried out bombings and assassinations in the 1970s that targeted and killed US citizens and military members, according to the State Department. In the '80s, the group killed dozens of Iranian officials and its members fought with Saddam Hussein during the Iran-Iraq war. Attacks continued during the 1990s and after the US invasion of Iraq, the US detained thousands of MEK members at Camp Ashraf. In 2001, the group says it renounced violence. Recently, the MEK has launched a well-funded lobbying effort and, in some cases, paid powerful DC figures to advocate on its behalf. For more, we're joined by ProPublica reporter Justin Elliot.
To read more of Justin Elliot's reporting on the MEK's lobbying efforts: http://www.propublica.org/article/watergate-journalist-bernstein-spoke-a…
Residents in northern Syria face destroyed infrastructure as deadly attacks continue
World leaders from nearly 80 countries met at the United Nation's General Assembly today with some saying states should recommit to the rule of law as a way to prevent war. The UN envoy to Syria, Lakhdar Brahimi spoke in New York after briefing the UN's Security Council and warned of a worsening situation in Syria. The UN General Assembly begins its annual debate tomorrow. On the ground in Syria, fighting continues. The Syrian Observatory for Human Rights put a preliminary death toll today at 70 and reported government bombing in Aleppo and street gunfire threatening residents in Damascus. The Syrian Network for Human Rights said it documented 81 killings on Sunday, most from shelling and sniper fire. The deadly airstrikes are destroying critical infrastructure, putting a heavy toll on civilians. In some places, residents have little access to food, water and safety. FSRN's David Enders reports from northern Syria.
South Africans protest hydraulic fracking, citing government plan to open vast stretch of land
Over the weekend, protesters drawing attention to hyrdraulic fracturing, or fracking, met in cities in the US and across the world as part of coordinated protests called Global Frackdown. Protesters staged events in Philadelphia, Pittsburgh, Culver City, California and Novia Scotia. Photos online showed protesters gathered in Galway and Belfast in Ireland and in front of the Eiffel Tower in Paris and the Ministry of Ecology in the Ukraine. Demonstrators also gathered in South Africa, where the government is facing stiff resistance against its plans to move forward with hydraulic fracturing. Some 96,000 square miles of the country could be opened for shale gas exploration. From Cape Town, FSRN's Davison Mudzingwa reports.