May 31, 2012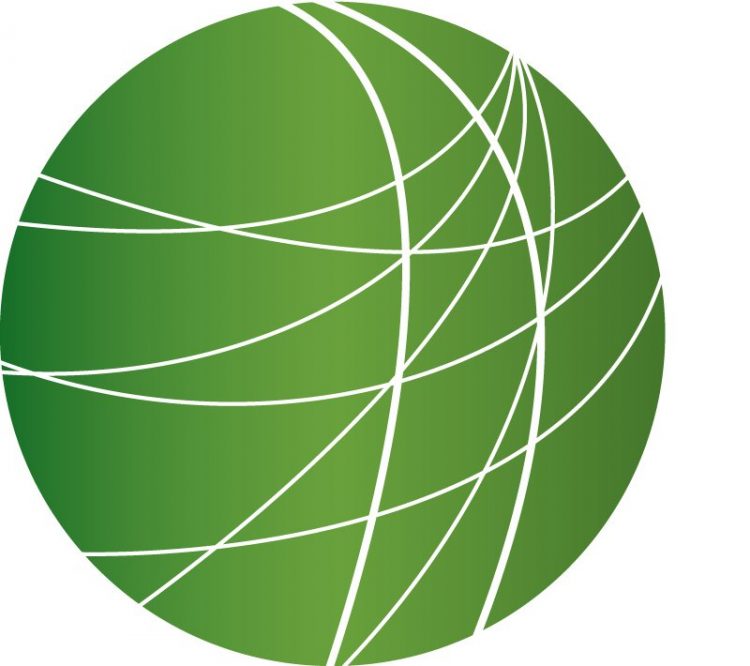 House rejects bill that would criminalize sex-selective abortions
Protesters at Chevron shareholder meeting call for accountability across the world
Local law enforcement use of drones in US raises concerns of privacy, safety
HEADLINES
Syrian troops shell Houla
Syrian government troops have shelled the town of Houla less than a week after a massacre in which at least 108 people died. As evidence of more killings emerged, United Nations Secretary General, Ban Ki Moon described the situation in Syria as quote 'at a tipping point.' On Wednesday, UN observers in Eastern Syria, discovered the bodies of 13 people. They had been killed with their hands tied behind their backs. According to Syrian activists, more than 12,000 people have been killed since the uprising began. Today, a commander with the rebel Free Syrian Army called on the UN Envoy, Kofi Annan to declare an end to the ceasefire. Riad al-Asaad said the group should be allowed to resume military operations in the face of ongoing government attacks. Also on Thursday, shopkeepers across the country closed their businesses in a new show of opposition to the regime. The strike was reported in Damascus and Aleppo.
Egyptian Emergency Law expires
Egypt's Emergency Law, which gave police extensive powers to arrest and detain people, expires today. The law has been in place continuously for 29 years and was last renewed by the Egyptian Parliament two years ago. Despite the law expiring, many Egyptians are concerned that the ruling military council will continue to exercise many of the powers that the law granted government forces.  In a statement, the Supreme Council of the Armed Forces said that the army will continue its "national and historic responsibility."
Palestinian bodies returned to Gaza
In Gaza, hundreds of people took part in a funeral for 12 Palestinians whose bodies were today returned by Israel. FSRN's Rami Almeghari has more.
A large crowd, took part in the funeral procession in Gaza City. Some of the bodies returned today had been held for several years in what Israel calls 'the numbers grave yard'. Abu J'afar Alkhatib is brother for Khaled Alkhatib. Khalid was killed during an armed attack in 1995 on an Israeli military bus in the Gaza Strip. "We have been in constant sadness for the past 17 years but now we have received his corpse, we are relieved. We feel better now that we are able to bury my brother." Israel says the move is a gesture of goodwill to the Palestinian Authority. Another 80 corpses were returned to the West Bank city of Ramallah, where President Mahmoud Abbas hosted a formal reception ceremony. Palestinian Minister of Prisoners Affairs, Eisa Qaraqe, says that Israel will return more corpses in the course of the next month, but it is unclear how many will be released. Israel still holds the remains of more than 200 Palestinians. Rami Almeghari, Free Speech Radio News, Gaza.
Hundreds of Tibetans arrested
Hundreds of people have been arrested by Chinese Security forces in the capital of Tibet. Reports from Lhasa say the arrests come just days after two people set themselves on fire in the city, in an apparent protest against sixty years of Chinese control of the region.  According to Al Jazeera, eyewitnesses to the self-immolations have been detained, and Tibetans who live outside the city have been forced to leave. The recent self-immolations brings the reported number of people who have set themselves on fire in Tibet this year to 25.
Strike against gas prices in India
In India a nationwide strike called by opposition groups to protest an increase in fuel prices shut down parts of the country. FSRN's Jasvinder Sehgal reports.
Shops, schools, gas stations and businesses were closed in many parts of the country. The strike was called by parties from both the left and right wing in India after an eleven percent hike in the price of gas. Several cities were completely shut down by the strike and thousands of people were stranded at rail stations, airports and bus terminals. N. K. Gupta was among the protesters. He says the Government should act immediately to bring down the price of gas. "All businesses are closed and this is because of the wrong doing of the Government. We are compelled to take to the streets to protest against the rise in the price of gas." In the capital city of New Delhi police have detained more than 800 protestors. Violence between police and protesters was reported in some parts of the country. The national Government is now considering of rolling back gas prices. Jasvinder Sehgal, FSRN, Jaipur, India.
Closing arguments in church child abuse case
In Philadelphia, closing arguments were heard today in the trial of a Roman Catholic priest accused of covering up the sexual abuse of children. From Common Pleas Court in Philadelphia, FSRN's Matthew Petrillo reports.
Monsignor William Lynn is the highest ranking church official to be tried for his involvement in child sexual abuse. Lynn is a former secretary of the clergy in the Philadelphia Archdiocese, where he oversaw 800 Philadelphia priests including Reverend James Brennan.  Brennan has been charged with attempted rape while Lynn is accused of covering it up. Prosecutors argue Lynn transferred known abusers to other parishes, to protect the church. Lynn has been charged with conspiracy and child endangerment. He faces up to 28 years in prison if convicted. The defense maintains that he was just following orders. Matthew Petrillo, FSRN, Philadelphia.
Court rules Defense of Marriage Act unconstitutional
A US Appeals Court in Boston has ruled that a law which defines marriage as the union between a man and a woman, is unconstitutional. In a unanimous decision, the court found that the Defense of Marriage Act discriminates against same sex couples, because it denies them the same rights given to heterosexual couples. The judges agreed with a 2010, which found that the law interfered with the rights of individual states to define marriage. They also ruled that the Act prevents gay couples from claiming the same federal benefits as heterosexual couples. President Obama announced last year that the Justice Department would no longer defend the law.
FEATURES
House rejects bill that would criminalize sex-selective abortions
The debate over women's rights and reproductive rights continues on Capitol Hill today as the House of Representatives rejected a bill that would have criminalized sex-selective abortions, and prosecuted doctors for failing to report even a suspicion that an abortion is based on the gender of the fetus. Supporters said the bill advances civil rights and gender equality, but many minority rights groups and health professionals opposed it, saying it will only exacerbate the harassment of women of color who seek abortions. In Washington, D.C., FSRN's Alice Ollstein has the details.
Protesters at Chevron shareholder meeting call for accountability across the world
Also in Washington DC, protesters marched through the city ahead of Walmart's annual shareholder meeting tomorrow in Arkansas. The company has come under increased scrutiny for allegations of bribery in Mexico and its labor practices. On Wednesday, Walmart announced it is ending its membership in the American Legislative Exchange Council, the corporate lobbyist group tied to numerous state laws, including the "Stand Your Ground" gun law in Florida and Arizona's anti-immigrant SB 1070 law. The actions in DC are part of a campaign to draw attention to shareholder meetings of some of the world's biggest and most powerful corporations. On Wednesday, protesters gathered in San Ramon, California for the shareholder meeting of Chevron. Representatives came from across the world to call for the corporation to take responsibility for its effect on their communities. FSRN's Andrew Stelzer reports.
Local law enforcement use of drones in US raises concerns of privacy, safety
This week, we reported on the Obama Administration's use of drone strikes in its targeted killing program abroad. But the use of drone technology is also on the rise within the US. Federal agencies, local law enforcement, and even private and public universities, have sought to use drones for surveillance and information-gathering. Now some of them are starting to employ the technology. According to filings with the Federal Aviation Authority made public last month by a Freedom of Information Act lawsuit from the Electronic Frontier Foundation, entities that have applied to the FAA for permission to use drones include: Customs and Border Enforcement, Cornell University and the University of Colorado, the police departments in Seattle, Washington, Ogden Utah and North Little Rock, Arkansas and others. At least one sheriff's department in Texas has acquired a drone that has the capacity to carry crowd control weapons. For more, we're joined by Jay Stanley, Senior Policy Analyst with the ACLU's Speech, Privacy and Technology Project. He joins us from Washington DC.
Solution to stray dog menace in Kashmir still elusive
Residents of Srinagar in Indian-administered Kashmir, have long faced the risks of an armed struggle and a government's brutal military response. But these days they are facing a different danger: stray dogs seem to be the latest scare, with attacks on children and the elderly on the rise. The civic administration appears unable to cope with the situation. Animal rights activists cite laws to prevent the mass killing of dogs, but alternative measures haven't yet stopped the problem. FSRN's Shahnawaz Khan reports.