October 17, 2012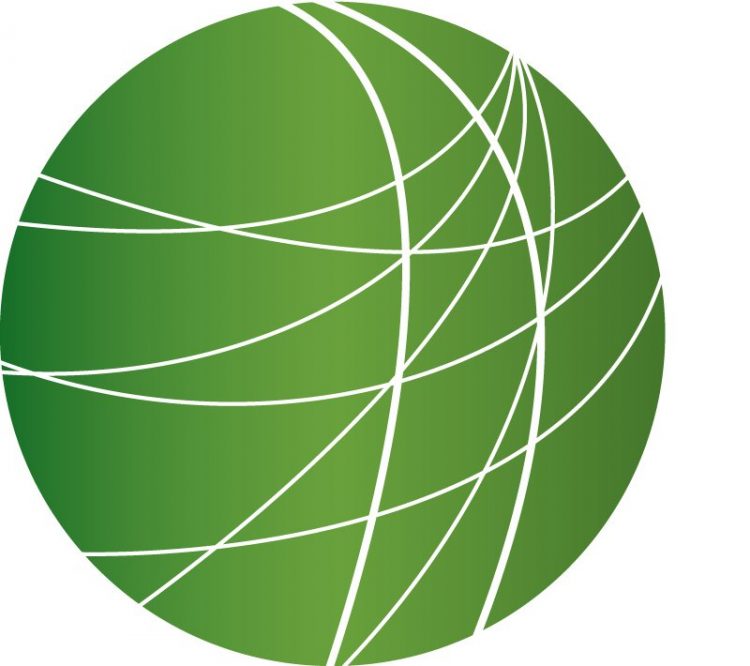 Following Romney's claims about "binders full of women," rights groups dispute account
Romney, Obama omit discussion of climate change, pledge to increase oil, gas, coal
In Washington governor's race, candidates avoid climate change label and tout green economy
HEADLINES
Activists arrested in Sensata sit-in in Illinois
This morning, following last night's debate between Mitt Romney and President Barack Obama, police arrested six supporters of Sensata employees during a sit-in in the plant's lobby.  Sensata Technologies is a company owned by Bain Capital, which Romney co-founded.  He's no longer directly involved, but still owns company stock.  The 170 workers at the Freeport, Illinois plant are fighting the outsourcing of their jobs to China, and have implored Romney to intervene. JoAnn Matthews spoke to an activist videotaping the action.
"I'm here for my daughter Mary Jo. She's worked here six years.  She's got a family she's got to take care of.  Now her job is going to be gone. And I'm here to support all of the Sensata workers and everybody else that is going through what these people are going through. And for our community.  To keep our jobs here in Freeport, Illinois."
Employees are asking for a full and fair severance package.  Democrats have been using Romney's connection with Bain to criticize his economic policies.
Oregon gillnet measure aims to limit impact on endangered salmon
Voters in Oregon are set to begin vote-by-mail this weekend, and several state measures have drawn millions of dollars in campaign spending.  The Canadian backers of measures to allow non-tribal casinos in the state yesterday announced they were suspending their campaign because of lack of support.  The same has happened for backers of an anti-gillnetting measure on the Oregon side of the Columbia River.  Environmental groups say the nets threaten endangered fish, marine mammals and birds.  The groups are instead backing a plan by Governor John Kitzhaber that would engage Washington in the conservation discussion.  Nello Picinich with the Coastal Conservation Association says his group agrees with Kitzhaber that fishermen could move to "safe zones" and still ensure a good catch.
"The biggest component that CCA supports is getting gill-nets off of the lower main stem Columbia River and moving them into the off-channel areas, where they will have ideally, less impact on ESA-listed salmon and steelhead species."
Oregon and Washington wildlife officials are meeting in Portland tomorrow morning to discuss the proposal.
San Quentin death row inmate on 14th day of hunger strike
An inmate at San Quentin prison in California is now into his second week of a hunger strike.  Steve Champion has been on death row for 30 years and is protesting conditions at the prison.  FSRN's Karin Argoud reports.
Fifty-year-old Steve Champion is on hunger strike to protest the inhumane treatment of death row prisoners and his almost seven years of solitary confinement. Champion was taken to the "hole" after his friend Stanley Tookie Williams was executed in December of 2005. Officials accused Campion and others of conspiring to retaliate against prison workers.  He has been locked in a cell the size of a small apartment bathroom for almost 7 years now.  Champion denies involvement in any kind of conspiracy. Tom Kerr is a professor at Ithaca College and a friend and editor of Champion. Kerr says the strike is emblematic of how Champion has changed on death row.
"Steve is a writer of poetry and non-fiction and an advocate of non-violent social change.  Change through education and when necessary, non-violent protest such as the hunger strike he is currently engaged in."
Champion announced his hunger strike by placing a written sign on the small window of his cell. Karin Argoud, FSRN, Berkeley.
Russian authorities arrest opposition leader
The Russian Investigative Committee today filed criminal charges against a key opposition leader and two of his aides, alleging that they are planning to incite mass riots in Moscow and other regions.  If convicted of the charges, the leaders face up to 10 years in prison. FSRN's Ekaterina Danilova reports.

The government's case against Sergei Udaltsov was spurred by an expose on a Kremlin-friendly TV-network, which alleged the leader of the Left Front party is aiming to overthrow the government with the help of a Georgian official. Udaltsov denied all charges as he was led away by police after a search of his home.
"This is a new wave of repression that is absolutely groundless and against the law. It is the government's revenge for our activities. I ask all citizens not to be silenced and to rebel. I am ready for anything. I didn't commit any crimes. My guilt is only that we told the truth."
Two of Udaltsov's aides have also been named in the criminal case. The three men are all candidates to become members of a new Coordinating Council that will become the governing body of several opposition parties.  Elections to the Council are this weekend, and supporters say the arrests are meant to disrupt them. Ekaterina Danilova, FSRN, Russia.
FEATURES
Following Romney's claims about "binders full of women," rights groups dispute account
During the second presidential debate, an audience of pre-selected undecided voters questioned President Barack Obama and challenger Mitt Romney on a range of issues, including taxes, immigration, outsourcing and women's equality in the workplace. Governor Romney touted his record of hiring women when he was Governor of Massachusetts, but he took credit for a program initiated by others before he came into office. And though President Obama's policies have provided women with better access to reproductive care and equal pay for equal work, advocates say much more needs to be done. FSRN's Alice Ollstein has more.
Romney, Obama omit discussion of climate change, pledge to increase oil, gas, coal
In last night's debate, energy policies emerged as a point of contention between Mitt Romney and Barack Obama. At one point Obama defended his record against Romney's attack that he hadn't done enough to spur domestic oil and gas development on government land.
"We've opened up public lands. We're actually drilling more on public lands than the previous Administration and the previous president was an oil man.  And natural gas isn't just appearing magically, we're encouraging it and working with the industry."
Mitt Romney said he would eliminate America's dependence on foreign oil within eight years.
"I'll get America and North America energy independent. I'll do it by more drilling, more permits and licenses. We're going to bring that pipeline in from Canada. How in the world the president said no to that pipeline, I'll never know. This is about good jobs back for the middle class for America."
But despite the candidates attempts to draw a distinction, both pledged to increase oil and gas drilling and coal production and neither offered concrete proposals to address climate change and the effects of a carbon-based energy policy. Damon Moglen, climate and energy director for Friends of the Earth, said the omission was shocking, especially after the extreme weather much of the country experienced this summer, when 40,000 individual hot temperature records were set and two-thirds of the country experienced drought.
"These are the indicators of the kind of catastrophic climate change that we are going to live with as a norm unless real visionary and ambitious climate change program is enacted and that is not these dirty fuel programs that either President Obama or Governor Romney proposed."
For more on the energy policies laid out by Romney and Obama, we're joined by Jeff Biggers is author of "Reckoning at Eagle Creek: The Secret Legacy of Coal in the Heartland." His new book is "Out of the Union: Arizona and the Final Showdown Over the American Dream."
In Washington governor's race, candidates avoid climate change label and tout green economy
As the candidates of major parties in this year's election continue their silence on climate change, one state race is getting more specific on clean energy – that's the governor's race in the state of Washington. But as FSRN's Martha Baskin reports, the politicization of climate change is still influencing the campaigns.
In Nigeria, plan to build ocean city draws concern from environmentalists, residents
As political leaders in the US stall on climate change, vulnerable communities across the world are struggling to deal with the effects of rising temperatures and weather disruptions. One of them is Nigeria's commercial capital Lagos, one of the fastest growing cities in the world. Officials are trying to respond to the rapidly growing population with more development, including in coastal areas, by building a new city in the ocean. But environments say these measures have made the city even more vulnerable to rising sea levels and ocean surges, which have already destroyed communities and claimed lives. FSRN's Sam Olukoya reports from Lagos.