June 5, 2012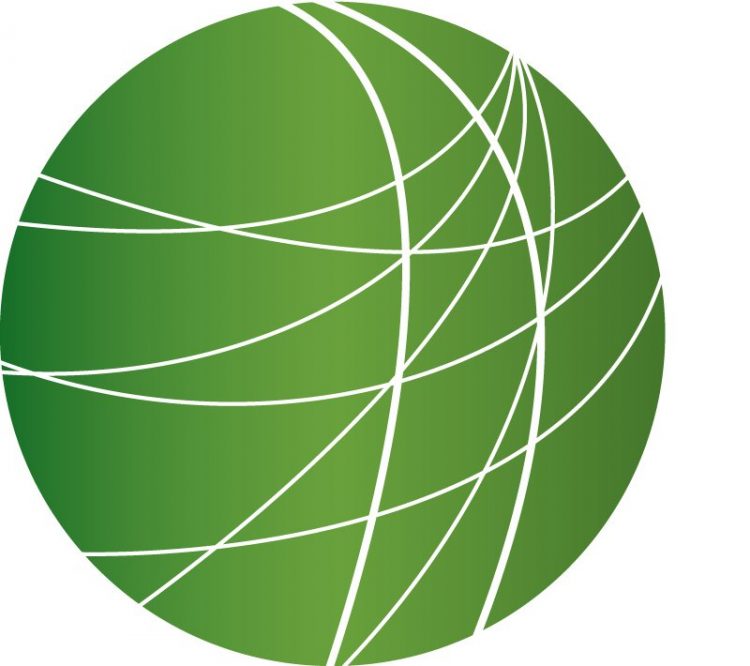 Voters in Wisconsin cast ballots in Walker recall election
Florida voter purge threatens to remove thousands of from lists
Cyber attacks on Syrian activists increase as violence continues
Senate fails to pass bill to address gender wage gap
Senate Farm Bill proposes cuts to food stamps and services for the hungry
HEADLINES
Clinton visits the South Caucasus region
The US Secretary of State is in the South Caucusus today as  Azerbaijan accuses Armenian troops of killing five of their soldiers on a second day of cross border fighting. M.J. del Valle has more from Tbilisi.
US Secretary of State Hilary Clinton's visit to the south Caucasus is more evidence of the key importance of this region in the geopolitical landscape. Today Clinton urged Georgia to hold free and fair elections next autumn. She also reaffirmed US support for its territorial integrity, calling on Russia to pull back forces from Georgia's breakaway regions of Abkhazia and South Ossetia. Yesterday, Clinton visited neighboring Armenia, where 3 soldiers were killed by Azerbaijan troops in clashes along the border. This is the latest incident in the long conflict between Armenia and Azerbaijan over the tiny mountainous region of Nagorno Karabakh. Secretary Clinton: "We stand ready to help both Armenia and Azerbaijan achieve and implement a peace settlement. We know this will not be easy. But it is the necessary foundation for a secure and prosperous future." After Georgia, Clinton is heading to Azerbaijan. M.J. del Valle, Tbilisi.
Full 9th Circuit turns down Proposition 8 appeal
The 9th Circuit Appeals court will not reconsider the decision that found California's ban on same-sex marriage unconstitutional. Opponents of marriage equality had asked the full court to take another look at Perry v. Brown. They now have 90 days to appeal to the US Supreme Court.
Nigerian aircraft bought from US company had history of technical failures
Rescuers continued searching for victims of a commercial air plane crash in a densely populated neighborhood of Lagos, Nigeria. Sam Olukoya reports.
About 150 bodies have been recovered from the scene of the air crash which occurred on Sunday. All the 153 passengers and 6 crew members died in the crash. Those on board include foreigners from the US, Canada, France, China, India and Indonesia. The number of those who died on the ground still remains unclear, but several corpses have been removed from houses that collapsed when the plane crashed into them after falling from the sky. The accident highlights air safety in Nigeria and other parts of Africa where airlines buy aging planes from foreign airlines. Reports say the American company Alaska Airlines sold the plane to the Nigerian based Dana airlines in 2008 after the plane experienced a series of technical failures. One of the airline's staff said the technical problems continued while the plane was in use in Nigeria until it eventually crashed. The company however says the plane was in good order. Nigerian authorities have indefinitely grounded all Dana Air flights. Sam Olukoya, FSRN, Lagos.
Occupy tries to stop eviction, but Dawn Butler ousted from her home
Dozens of Occupy Our Homes activists tried to block the eviction of a Washington, D.C. resident today, but were forcibly removed by US Marshals. Ness Smith-Savedoff reports.
Dawn Butler rented a home that was foreclosed on. She says that DC laws give her the right to make an offer on the home she's been renting, but JP Morgan does not recognize her as a legal tenant, and  moved forward with eviction. The court granted Butler a stay in early April, but that was lifted earlier this week. This morning, as housing activists tried to block US marshals from removing her possessions, Butler tried — and failed –  to get another stay from the court. Several protesters were injured, and one lost consciousness when Marshals violently broke up the blockade, threatening demonstrators with tasers and pepper spray.  Housing advocate, Skyler Hughes, "we had a barricade tied to the front door, they pulled the barricade and when they were doing that they actually tore off the front door" Butler's mother, Ann, said they plan to petition the Civil Court and keep fighting to save the home. Ness Smith-Savedoff, FSRN, Washington.
Russia considers multiplying protest fines by 150
Russian lawmakers are poised to pass a measure today that would exponentially increase fines for protesting. Under current law, those found guilty of unauthorized protesting can be fined as much as 60.00 – if the proposed law is enacted, that same offense could garner a 9000.00 fine.
35,000 Sudanese refugees may run out of water within one week
Tens of thousands of Sudanese refugees who fled into South Sudan to escape violence have only a week's worth of water. As many as 35,000 people have traveled for weeks, often with only leaves to eat. Many died along the way, and many are still walking. All told, about 150,000 people have sought refuge in South Sudan, where the inflation rate is 80 percent, and shortages of fuel and food abound. Leaders of the two countries met yesterday in Addis Ababa, after the UN threatened sanctions. The two countrys are fighting for control of oil resources in the border region.
FEATURES
Voters in Wisconsin cast ballots in Walker recall election
Voters head to the polls in six states across the US today. Primary elections are taking place in New Jersey, New Mexico and South Dakota. In Montana, voters will select their Republican nominee in a race to replace Governor Brian Schweitzer. In California, progressive candidate Norm Solomon, who is seeking to replace Democratic Congressmember Lynn Woolsey in Northern California's 2nd congressional district. But many eyes today are on Wisconsin, where Governor Scott Walker is facing a recall election. His Lt. Gov. Rebecca Kleefisch and four State Senators are also up for recall. The polls close at 8PM Central and the vote is expected to be close. FSRN's Molly Stenz has more from Madison.
Florida voter purge threatens to remove thousands of from lists
Florida Governor Rick Scott's administration wants to continue its controversial voter purge, despite calls to halt effort from Department of Justice and civil rights groups. State officials say removing ineligible voters is just normal maintenance, but the DOJ says the state may be violating the voting rights act.  FSRN's Janelle Irwin has more.
Cyber attacks on Syrian activists increase as violence continues
Today, United Nations officials say that Syrian authorities have agreed to allow some humanitarian access to four areas in the country. Those include Daraa, Deir el-Zour, Homs and Idlib, where government forces have for months launched bombardments and attacks on civilian neighborhoods. The move comes as Syria said it would ban more than a dozen Western diplomats. Activists with the Local Coordination Committees report more than 40 people were killed in government strikes on Monday. The Syrian Observatory for Human rights said Rebels killed more than 100 government soldiers since last Friday. As violence continues on the streets in Syria, attacks are also taking place online, as both government agencies and activists turn increasingly to the Internet. For more we're joined by Eva Galperin, she's the international freedom of expression coordinator at the Electronic Frontier Foundation and has been monitoring cyber tactics in Syria.
For more information on cyber attacks in Syria: https://www.eff.org/
Senate fails to pass bill to address gender wage gap
On Capitol Hill, the Senate failed to pass the Paycheck Fairness Act, a bill aimed at addressing the persistent wage gap between men and women. The legislation would have barred companies from retaliating against workers who ask about wage disparities. It would have allowed employees to sue for punitive damages if they find evidence of gender pay discrimination. And it would have awarded federal grants to organizations that teach women how to negotiate better salaries and benefits. In Washington, FSRN's Alice Ollstein reports.
Senate Farm Bill proposes cuts to food stamps and services for the hungry
Today lawmakers in the US Senate are taking up the Farm Bill. It's a massive piece of legislation to authorize an estimated half trillion dollars in spending on food and farming programs over the next five years. Lawmakers have proposed billions in cuts and one of the programs targeted is food stamps. Public interest advocates say the bill threatens valuable services for the millions of Americans who live in hunger. From Philadelphia, FSRN's Matthew Petrillo reports.