Newscast for Wednesday, February 27, 2013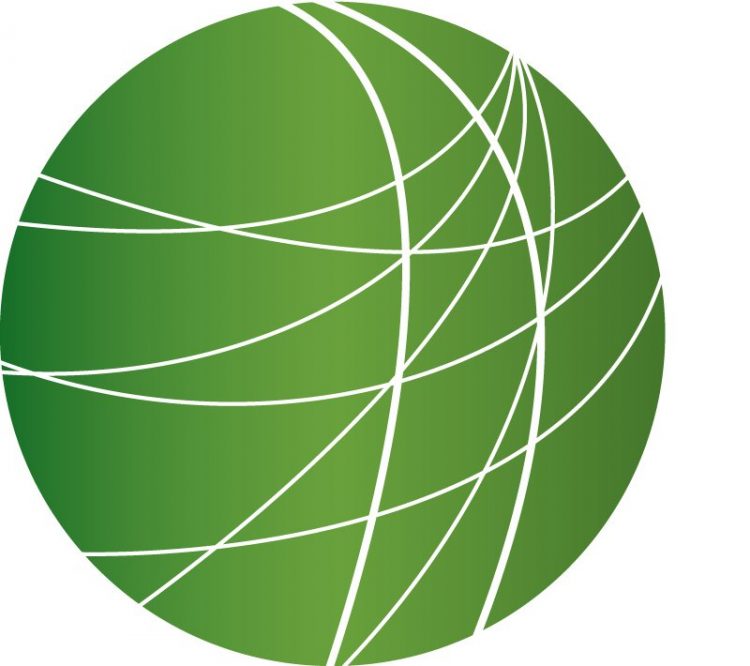 Supreme Court weighs Voting Rights Act case that could weaken protections for voters of color
Mexico's Interior Ministry says 26,000 disappeared during drug war in Calderon's term
As Mali war continues, critics say land grabbing behind intervention
In India, poaching threatens rhino as officials struggle to stem killing
HEADLINES
Witness testifies BP should have never used Macondo well
The BP civil trial continued today in New Orleans. It was the second day of testimony surrounding the 2010 Deepwater Horizon oil spill in the Gulf of Mexico.  The day proceeded with more finger-pointing by the companies involved, including heavy pressure by Transocean and Halliburton lawyers to hold BP wholly accountable for the disaster.  According to Reuters, one official with Fusion Petroleum Technologies testified that drilling of the Macondo well should not have been completed after BP discovered evidence of instability early on.
Hagel sworn in as new Secretary of Defense
Chuck Hagel was sworn in as Secretary of Defense this morning in a small private ceremony at the Pentagon, after the Senate confirmed his nomination yesterday afternoon.  He addressed Pentagon staff soon after.
"To be part of your team, who you are, is the honor.  That's the great privilege.  You're not joining my team; I'm joining your team."
Republicans had filibustered his nomination, but the chamber voted to end the filibuster earlier in the day.  Once that hurtle was cleared, Senators voted 58-41 to confirm Hagel.

Violence Against Women Act goes before House
A group of Democrats in the US House have introduced the Senate version of the Violence Against Women Act to counter a GOP-led push to strip out expanded protections for LGBT people, Native Americans and Immigrants.  The House is expected to vote by the end of the week.  Many House Republicans have opposed provisions in the Senate version that would allow Native American police and courts to intervene if a non-Indian person assaults a woman on tribal land.  The Senate passed a renewal of the domestic violence law earlier this month.
Radioactive waste leaking from underground tanks at Hanford Nuclear Reservation
This week federal and Washington state officials announced more underground storage tanks than previously thought are leaking radioactive waste at the nation's most contaminated nuclear site. The cleanup of the Hanford Nuclear Reservation has been plagued by delays and mismanagement.  Yesterday, Oregon Senator Ron Wyden, Chair of the Energy and Natural Resources Committee, requested an investigation into why the leaks went undetected for so long.  FSRN's Mark Taylor-Canfield reports from Seattle.
Washington Governor Jay Inslee says he was informed of the leaks in six radioactive storage units by outgoing US Energy Secretary Steven Chu.  Although the Hanford Nuclear Reservation is located only five miles from the Columbia River, Inslee claims there is no immediate public health risk since it could take years for the toxins to seep into the surrounding groundwater.
The US Department of Energy says one tank, identified earlier in the process, has been leaking at a rate of 150 – 300 gallons a year.  About 56 million gallons of radioactive waste from World War II and the cold war is currently stored in underground tanks at the site.
According to Inslee, Secretary Chu admitted that these latest leaks were missed during an initial survey due to a failure to adequately analyze the data collected.  The Governor says the news raises serious questions about the integrity of all 149 single shell storage tanks at Hanford.  Mark Taylor-Canfield, FSRN, Seattle.
Judge dismisses speedy trial motion from Manning defense
A military court in Maryland has struck down a motion for dismissal in the Bradley Manning case.  Manning's lawyer argued the overall slow pace has violated his client's right to a speedy trial.  Last Saturday marked Manning's 1000th day in detention.  But the judge ruled that most of the delays were justified and not grounds for a dismissal.  Manning is accused of passing thousands of classified and sensitive state documents to Wikileaks.
NYC Occupy activist fights charges following protest arrest
The first full day of arguments in the trial of a prominent New York activist charged with assaulting a police officer began today in a Manhattan court room.  Supporters argue police have targeted and sought to over-penalize activists.  FSRN's Peter Rugh has more.
Michael Premo, who has been a leading force behind a number of Occupy campaigns including Occupy Homes and Occupy Sandy, says he was attacked by police during a demonstration in December 2011.  The New York Police Department is telling a different story. Officers say they approached Premo for obstructing traffic and he resisted arrest.  But footage of the demonstration taken by activists shows that police kettled demonstrators in, making it difficult to impossible for them to leave the area.  Rachel Falcone is Premo's parter.

"They're trying to make something out of nothing and they're trying to charge him with something that didn't actually occur."

Insisting on his innocence and on challenging the NYPD before a jury, Premo turned down a plea deal offered by the Manhattan District Attorney's office that would have seen charges reduced. His trial is the latest in a string of cases in which law enforcement have been accused of targeting, over-penalizing, and otherwise repressing members of the Occupy Movement.  Peter Rugh.  FSRN.  New York.
Bahrain police cleared in anti-government protester death
A court in Bahrain has acquitted two police officers accused of killing an anti-government protester in February 2011.  The BBC reports an independent inquiry had accused state police of excessive use of force, but the Bahraini courts have consistently come down in favor of security officers in cases of violence or death.  This week the government further cracked down on protesters by banning the Guy Fawkes mask, which has become a symbol of protest movements worldwide.
FEATURES
Supreme Court weighs Voting Rights Act case that could weaken protections for voters of color
A few hundred people from Alabama and across the country rallied on the steps of the Supreme Court this morning as the Justices heard a challenge to key provisions of the landmark Voting Rights Act. The attorney for Shelby County, Alabama argued the law unfairly restricts the sovereignty of his state to make its own voting laws, and is based on outdated evidence of racism and voter suppression. But affected minority voters, progressive lawmakers and longtime civil rights activists gathered to present a different picture: one where voters of color still face discrimination and intimidation, especially in Alabama and other states covered by the 1965 Voting Rights Act. FSRN's Alice Ollstein was at the Court this morning, and brings us this report.

Mexico's Interior Ministry says 26,000 disappeared during drug war in Calderon's term
For the first time, the government of Mexico has released official data on the thousands of people missing and disappeared during the country's so-called drug war, putting the number at more than 26,000. The figure comes from a database compiled by the Interior Ministry and covers the period from 2006 to 2012, during which former President Felipe Calderon oversaw a coordinated military response to the increase in organized crime and drug violence.  In addition to disappearances, government officials have said some 70,000 people have been killed in the conflict. Some independent estimates show higher figures for those killed and disappeared.
The government's announcement follows an investigation by Human Rights Watch that documented the government's role in disappearances, including over 60 cases in which state agents collaborated with organized crime to "disappear" people and extort payments from their families. Out of the 249 cases documented in the report, Human Rights Watch found that none of those responsible had been convicted of carrying out the disappearances.
For more on the new information from Mexico's government, we're joined by reporter Shannon Young in Oaxaca.

As Mali war continues, critics say land grabbing behind intervention
The French-led war continues in Mali, with heavy fighting in the north of the country. A suicide bomber killed six last night in Kidal, according to AP. Human rights officials say the conflict is affecting hundreds of thousands, displacing many from their homes.The unilateral intervention by France is being backed up by some troops from African nations. While many in Mali have expressed support for the intervention to end abuses by Islamic militants in the North, some critics are concerned that there's more to the war than humanitarian issues. The Real News Network's Paul Jay spoke to Sasha Ross, a journalist with the Earth First! journal, about land grabbing in the region and the connections between France, Mali and Libya.
To see the full video go to therealnews.com.
In India, poaching threatens rhino as officials struggle to stem killing
In India, local officials and conservationists are raising concerns about poaching of wildlife in sanctuaries. Despite government efforts to rein in the abuses, the killing continues. One animal targeted is the one horned rhino. The rare animal had come back from nearly vanishing, but now faces dire risks. FSRN's Prabhakar Mani Tewari reports.