Newscast for Thursday, May 23, 2013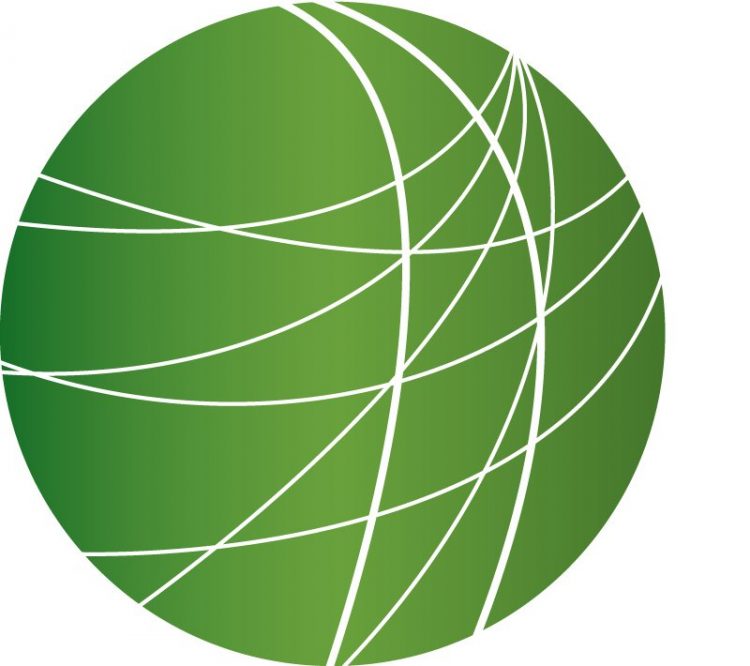 Obama outlines new rules on Guantanamo, drone strikes as law and human rights experts call for policies to adhere to constitution
Latin American communities raise concern about Transpacific Partnership trade deal's effects on region
Immokalee workers bring calls for improved working conditions to Wendy's shareholders meeting in New York
Global youth plan action on health, education at UN indigenous forum
HEADLINES
Military sexual assault legislation introduced in Congress
A bi-partisan group of lawmakers today introduced two bills that would crack down on perpetrators of sexual assault in the military. One is called the "Be Safe Act."  Maine Republican Susan Collins says it eliminates the five year statute of limitations on sexual assault cases and…
"It mandates that any service member who is convicted by a court martial of committing rape or other sexual assault will receive a dishonorable discharge from the service."
The bill also prohibits commanding officers from throwing out a court martial conviction. In a high-profile example of this practice, an Air Force General threw out the sexual assault conviction of a Colonel under his command earlier this year. The second bill brings the Coast Guard under the same sexual assault rules governing the rest of the military. Senator Collins referred to a recent Pentagon report revealing 26,000 cases in 2012. She called sexual assault in the military an epidemic.
"It is important that we have as many people involved in fixing this problem, in bring this to an end. And ensuring that the policy of 'no-tolerance' becomes the culture of 'no-tolerance' in the military."
Just this week two cases of military impropriety have been exposed – in one case the Commanding General at Ft. Jackson in South Carolina was suspended following an altercation with a woman. In another, a male Sergeant at West Point is accused of planting hidden cameras in women's showers and locker rooms.
Cooper Union student occupation continues into 3rd week
Students at Manhattan's Cooper Union have now been occupying the college's administrative offices for two weeks, demanding that it remain tuition-free. It's the second time that Cooper students have staged an occupation in the past six months, following a one-week sit-in of the same building in December.  FSRN's Carla Green reports from New York City.
The Cooper Union Board of Trustees recently came down with a contentious decision to resolve the school's financial woes by charging tuition for the first time in over a century, beginning with freshman coming in in fall 2014. On May 8th, a group of students moved into President Jamshed Barucha's office and declared an occupation. Since then, their cause has led to an influx of support from across the globe. As the occupation goes into its third week, Cooper Union has become the center of a buzzing discussion about the student debt crisis. Joe Riley is a Cooper art student.
"The things going on here feel specific to Cooper, but in reality they hold so much importance for the larger picture of higher education today. Cooper, when it was founded over 150 years ago, it was intended to be a beacon for other schools, and so in some ways, we can't afford to lose Cooper."
Last week, Cooper Union alumni elected Kevin Slavin to the Board of Directors as the alumni trustee. Slavin, who is publicly opposed to charging tuition, ran on a platform of increased transparency on the Board, an issue that also figures among the occupiers' demands. In addition to the president's resignation, the occupiers want the administration to consider alternatives to charging tuition, or at least to postpone the decision until 2015. But so far, the Board of Directors has formally refused to consider reversing its decision. Carla Green, FSRN, New York.
Suicide attacks target French interests in Niger
Two suicide bomb attacks today in the West African country of Niger have left at least 20 people dead. An Islamist group with ties to Mali claimed responsibility for the coordinated attacks on an army barrack and a French-owned uranium mine. Earlier this year, French troops intervened in Mali to suppress Islamist groups in the country's north.
Malaysian student activist charged with sedition
Authorities in Malaysia have charged a young activist in connection to post-election anti-government protests. The student Adam Adli is accused of inciting rebellion against the government. Three other activists were also arrested according to international media. Opposition groups have called this month's elections fraudulent. Several protests have followed.
Zimbabwe high court considers case of prisoner denied HIV medication
Today Zimbabwe's Supreme Court heard the case of an HIV-positive man allegedly denied his medication while being detained at the main police station in the capital. Lawyers say if the government won't give detainees treatment, police should not be allowed to hold HIV-positive individuals. FSRN's Garikai Chaunza reports from Harare.
Douglas Muzanenhamo is an AIDS activist who says he was denied his medication and ill-treated when he was arrested with other human rights advocates in February 2011. As a result of the incarceration, his doctors say his T-cell count dropped significantly. Muzanenhamo filed the landmark case last September. Tawanda Zhuwarara with Zimbabwe Lawyers for Human Rights is Muzanenhamo's attorney.
"Our submissions were to the fact that the court should take a robust approach to those disputes of facts and also take a look at the agreed facts which particularly highlighted the fact that yes they might have been quite a number of such violations of Douglas Muzanenhamo's fundamental rights."
According to media reports, the rate of HIV infection in Zimbabwe's prisons is 27%, double that of the regular population. Garikai Chaunza, FSRN, Harare.
FEATURES
Obama outlines new rules on Guantanamo, drone strikes as law and human rights experts call for policies to adhere to constitution
Today, President Barack Obama outlined his positions on the legality of drone strikes and targeted killing, his Administration's aggressive prosecution of some whistleblowers and reporters, and new efforts to close the prison at Guantanamo Bay. His remarks came in a major speech that addressed his foreign policy and national security decisions at Washington DC's National Defense University. The speech comes one day after the Administration admitted in a letter to Congress that it has killed four US citizens since the President took office in 2009, though only one—Anwar al Awlaki—was "specifically targeted." On Capitol Hill, FSRN's Alice Ollstein has more.
Latin American communities raise concern about Transpacific Partnership trade deal's effects on region
This week in Lima, Peru protesters have gathered outside a hotel where trade representatives and corporate lobbyists are meeting for the latest round of talks on an international trade deal, called the Transpacific Partnership, or TPP. The trade pact would govern a wide range of issues, including access to medicine, food safety, financial deregulation and the expansion of copyright rules. Standing in front of the JP Marriott Hotel in Lima this week, Katitza Rodriguez, the international rights director with the Electronic Frontier Foundation, said the process has restricted public access.
"In this negotiation, they are just having the old style way of doing policy, which is make people from civil society on the street, without being able to actually have access to the actual text of the agreement see what each state is saying."
That video from the Electronic Frontier Foundation, which has been monitoring the talks. A new report from the Democracy Center looks at international investment rules and the arbitration tribunals that are created and supported by trade deals like the TPP. The report is called, Unfair, Unsustainable and Under the Radar and the lead author is Thomas McDonagh. FSRN contributor Aldo Orellana Lopez contributed research to the Democracy Center report, but he was not involved in the recording, editing or producing of this segment.
Thomas McDonagh joins us from Cochabamba, Bolivia. To access the report from the Democracy Center: http://democracyctr.org/bolivia/
Immokalee workers bring calls for improved working conditions to Wendy's shareholders meeting in New York
Across the country, low-wage workers are mobilizing and demanding decent wages. Fast food workers, calling for a $15 hourly wage, protested in Chicago today following a strike last month. Other walkouts have taken place in Detroit, Milwaukee and St. Louis. Another labor rights campaign is also continuing their long fight to improve conditions for farm workers. Members of South Florida's Coalition of Immokalee workers traveled to New York to pressure the fast food giant Wendy's at their annual shareholders meeting. FSRN's Melinda Tuhus was there and files this report.
Global youth plan action on health, education at UN indigenous forum
Indigenous leaders and youth are meeting in New York this week for the UN's Permanent Forum on Indigenous Issues. It's the twelfth session for the Forum and this year, delegates are focusing on issues affecting youth, including cultural preservation, education and health. For more, FSRN's Salim Rizvi spoke with Erin Marie Konsmo, a Metis/Cree youth activist from Alberta, Canada. Her organization, the Native Youth Sexual Health Network, North America is run by Native youth and works on issues of sexual and reproductive health, rights and justice in the US and Canada. The meeting runs through the end of this month.