Newscast for Wednesday, March 27, 2013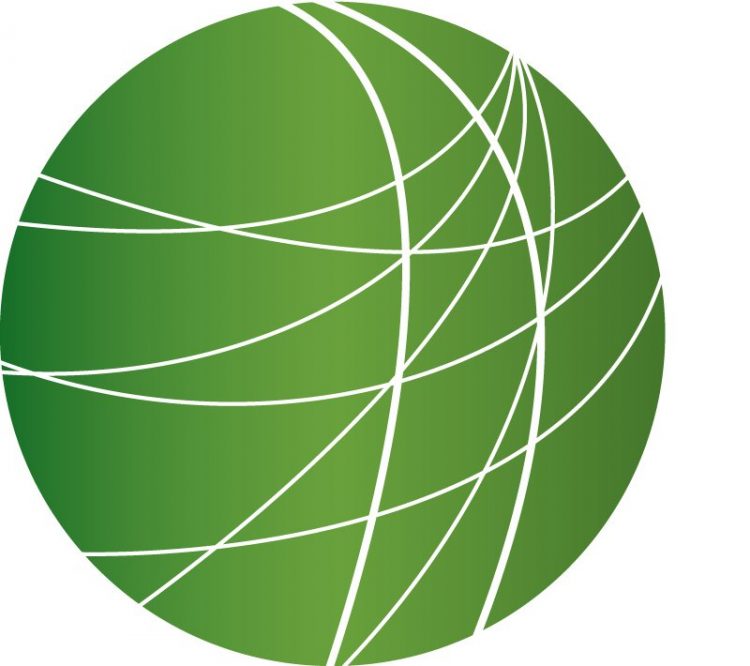 Hundreds rally outside US Supreme Court as justices hear challenge to Defense of Marriage Act
In Bahrain, activists call for release of Nabeel Rajab, cite ongoing abuse in government crackdown
African countries push for strong Arms Trade Treaty at UN
Behind the crisis in Cyprus: ties to Greece, Russian funds
HEADLINES
Biggest DDoS attack ever slows internet speed
What is being described as the largest distributed denial of service attack in the history of the internet has caused a global slowdown OF internet speed. The attack comes after anti-spam firm Spamhaus blacklisted the Dutch hosting service, Cyberbunker. The speed of attacks, which began weeks ago,  reached a high of 300 gigabits per second, several times what is necessary to temporarily make a secure website unavailable.
Indian transparency body orders release of information on Bhopal drug trials
In India, a government transparency body has ordered a medical research center in Bhopal to disclose information regarding drug trials conducted on survivors of the city's massive 1984 industrial gas leak, data the center has so far refused to provide. Shuriah Niazi reports from Bhopal.
The Central Information Commission of India has ordered Bhopal Memorial Hospital and Research Center to hand over all information related to experimental drug trials carried out on persons affected by the 1984 Bhopal gas tragedy. Rachna Dhingra of the Bhopal Group for Information and Action, an NGO fighting for victims of the gas leak, filed an application last month seeking information about the gas victims used as subjects in the drug trials, the disclosure of the amount of money they received, and the names of companies involved. Bhopal Memorial Hospital and Research Center has so far denied the information to the applicant. Information provided by Drug Controller General of India had mentioned eight trials and 13 deaths in three trials. The applicant alleges at least drug trials were conducted at the hospital. Under the terms of the order, the research center has 4 to 6 weeks to hand over the requested information. Shuriah Niazi, FSRN, Bhopal.


Protesters and police clash over wind farm project in Oaxaca
A conflict over the construction of a wind farm in the Mexican state of Oaxaca lead to a violent confrontation between protesters and state police Tuesday afternoon. Residents of the coastal village of Playa Vicente blocked off access to their beach in late February to prevent the construction of a privately owned wind farm to supply so-called green energy to two multinational corporations. State police deployed to remove the blockade were met with wind farm opponents armed with rocks and sticks. More than 30 people from both sides were reportedly injured. Two police were hospitalized. The clashes are the latest in a long-running dispute involving communally owned land in an indigenous majority region and a green energy corridor backed by more than a billion dollars of international investments.
Ousted leader of Central African Republic seeks refuge in Cameroon
The recently deposed leader of the Central African Republic has arrived in the capital of Cameroon to seek temporary refuge. Ngala Killian Chimtom reports from Yaounde.
Deposed Central African leader, Francois Bozizie arrived at the Hilton hotel in the Cameroon capital on Monday after rebels took over his presidential palace. Seleka rebels say Bozize had failed to respect the terms of a power-sharing arrangement which included plans to hold elections within three years.
Bozize arrived in a heavily guarded convoy, attracting the attention of curious onlookers, including Member of Parliament Hon Cyprian Awudu Mbaya:
"I saw a presidential guard coming up with somebody through the underground road to get into Hilton, and of course we could identify him as the ousted president of the Central African Republic".
Bozizie is not the only Central African leader to have sought refuge in Cameroon after being ousted by political upheaval. Ange Felix Patasse, ousted by Francois Bozizie in a 2003 coup, fled to Cameroon but only stayed three days. Authorities in Yaounde say they are only hosting Bozizie for the sake of human rights and security reasons but that he won't be in Cameroon for long. Ngala Killian Chimtom, FSRN, Yaounde, Cameroon.
Surprise removal of segments of Berlin Wall
Four segments of what remains of the Berlin Wall were dismantled today in a pre-dawn removal. The surviving section of the wall has been at the heart of the controversy pitting area residents against a private developer. The segments removed today are a historic landmark for many. The developer says the wall prevents the construction of access points for the high rise project.
FEATURES
Hundreds rally outside US Supreme Court as justices hear challenge to Defense of Marriage Act
Following arguments yesterday at the Supreme Court on California's Proposition 8, Justices turned their attention today to a related issue: the constitutionality of the Defense of Marriage Act. The 1996 law bans the federal government from recognizing same-sex couples that are legally married in Washington, DC and the 9 states that allow such marriages. Both the Obama Administration's Justice Department and the attorney for widow Edie Windsor argued that the law violates the Equal Protection Clause of the Constitution by discriminating against same-sex couples. In one of the highest profile cases this year, the Justices weighed questions of human and civil rights and the clash between state and federal powers. FSRN's Alice Ollstein was at the high court this morning and brings us this report.
In Bahrain, activists call for release of Nabeel Rajab, cite ongoing abuse in government crackdown
Today in Bahrain hundreds of people attended the funeral of a 35-year-old man who died after inhaling tear gas from regime forces. Jaffar al-Taweel in Sitra, a village near  the capital Manama, suffered inhalation during a protest earlier this month, according to local activists. The government crackdown on protesters continues. On Tuesday, 13 were sentenced to 10 years in jail for allegations of attacking police. Also this week, Zainab al Khawaja and her father Abdulhadi began a dry hunger strike to protest their incarceration, according to lawyers.
As the protests continue, human rights groups are calling for the release of Nabeel Rajab, president of the Bahrain Center for Human Rights. Rajab is serving a two-year sentence for charges related to his use of Twitter and social media. Regular protests have been ongoing in Bahrain, a US ally in the region, since 2011.
For more we're joined by Jihan Kazerooni, she's a human rights activist based in Bahrain and vice president of  the Bahrain Rehabilitation and Anti-Violence Organization (BRAVO), which works with  torture survivors.
African countries push for strong Arms Trade Treaty at UN
Global leaders at the United Nations continue to hash out a system to regulate the global trade of conventional arms. Many areas in the world are affected by violence and illicit arms, including countries in Africa, like Congo, Rwanda, Somalia, Ghana, Kenya and Sudan. In an effort to reduce the violence, many African countries and rights groups are trying hard to galvanize support for a strong Arms Trade Treaty at the UN — but they're meeting some resistance from top arms producers, such as the US. FSRN's Salim Rizvi reports.
To access a draft of the final arms trade treaty, released by the UN today click
http://www.un.org/disarmament/ATT/docs/Presidents_Non_Paper_of_27_March_2013_(ATT_Final_Conference).pdf
Behind the crisis in Cyprus: ties to Greece, Russian funds
In Cyprus, protests continue against the government's $13 billion bailout deal with the European Union. In advance of banks re-opening tomorrow, authorities announced capital controls, including restrictions on taking cash out of the country and transferring funds abroad. For more on the crisis, The Real News Network's Paul Jay spoke with James Henry, economist, attorney and investigative journalist. Henry started by explaining that Cyprus is a country about half the size of Connecticut which was admitted to the European Union in 2004 on the insistence of Greece.