Newscast for Friday, March 22, 2013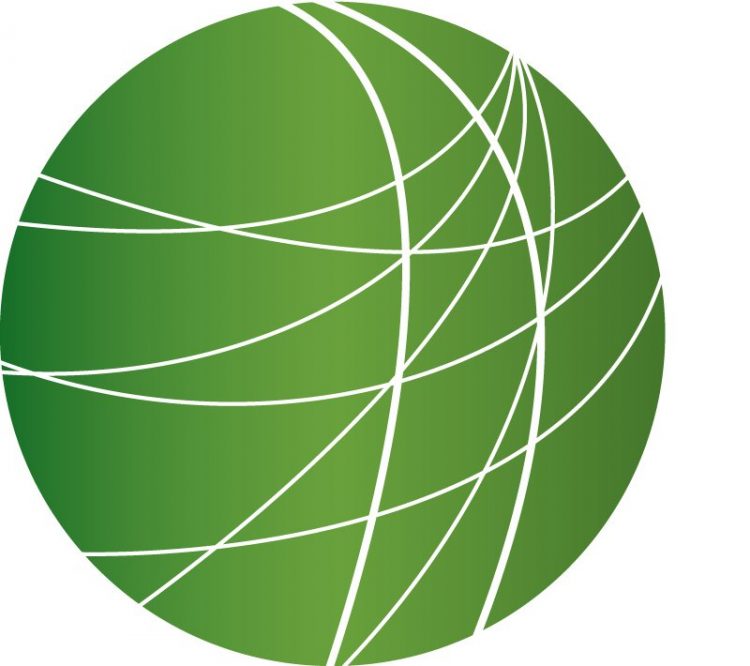 Protesters fill Bethlehem's streets as Obama visits West Bank
Ralph Nader on US war spending, the minimum wage and democratic action
Nearly three years after Michigan tar sands spill, pollution continues to threaten residents, wildlife
As violence rages, Syrians increasingly seek asylum abroad
HEADLINES
Haitians call for UN response to cholera victims
Activists in Haiti protested today in the capital against the UN's failure to compensate victims of a post-earthquake cholera outbreak.  Introduction of the disease has been traced back to UN troops stationed in the country as part of disaster relief.  More than 8000 people have died in the outbreak.  This week, an independent human rights expert for the UN reportedly resigned after presenting a report calling on the organization to –quote-
"Throw light on the causes of the outbreak of the cholera epidemic and respond to any compensation requests from victims or their families"
In February, the UN claimed immunity against legal compensation claims.
Witnesses testify to atrocities during Guatemala's civil war
A former president is on trial in Guatemala, charged with genocide during the country's civil war. FSRN's Shannon Young reports.

Survivors of a genocide campaign launched in the early 1980s finally have their day in court…  and the testimony is devastating. Witness after witness told of a systematic military offensive against indigenous communities, which included the murders of entire families, the burning of homes, aerial bombings, and the destruction of crops and farm animals. Much of the victim testimony was given in Maya languages and translated into Spanish. On trial is Efrain Rios Montt, who ruled Guatemala from 1982 to 1983 during a particularly bloody era of the country's civil conflict. He came to power in a military coup and later left under the same circumstance. As a member of Guatemala's Congress, he enjoyed immunity from prosecution until his term ended last year. While a conviction is uncertain, the fact that survivors are able to give first-hand testimony in a public courtroom in Guatemala is a historic milestone. At least 200,000 people were killed in Guatemala's 36 year armed conflict. Shannon Young, FSRN.
Israel apologies to Turkey for deadly Gaza flotilla raid
Today Israel apologized to Turkey for the 2010 raid on the Gaza flotilla ship Mavi Mara, where soldiers killed nine activists. The incident was a major point of contention between the two countries. Israeli Prime Minister Benjamin Netanyahu acknowledged "operational mistakes" in the incident. The apology happened right before President Obama left Israel. The White House says Turkey's government has accepted the apology.
Beekeepers sue EPA over lack of pesticide controls
A coalition of beekeepers and environmental and consumer groups filed suit Thursday, claiming the EPA allows products that are toxic to honey bees to get to market with little oversight. Research points to a combination of factors likely to blame for honeybees disappearing, including pesticides and bacterial infections. Pesticide Action Network Spokesperson Paul Towers:
"EPA has acted as a rubber stamp for these neonicotinoid products. They've rushed the products to market and even when they're on the market, they've failed to provide the right protections on these pesticide labels."
US beekeepers have been losing about a third of their bees annually, with record losses of up to 50% last year.
UT San Antonio students join Keystone XL protests
A week of actions by environmental groups opposed to the construction of the Keystone XL pipeline continued today. FSRN's Andrew Oxford is in San Antonio, Texas, and reports from a demonstration outside one of the pipeline's biggest stakeholders.
Valero Energy spent more than $1.3 billion upgrading one of its refineries on the Texas Gulf Coast to process crude oil from the Keystone XL. The company has much to gain from the completion of the controversial pipeline. Today, students at the University of Texas at San Antonio — right next door to Valero's headquarters — rallied at rush hour to demand the school sever ties.
"They make their well-publicized donations to the university all the time and set up these research institutes which basically benefit them and not the student body at-large."
Jake Tucker is a student at UTSA and one of the organizers of the protest. Echoing calls for divestment from students around the country, he says public universities have gotten too cozy with the fossil fuels industry. The action at the gates of the Fortune 50 company included representatives from indigenous groups and environmental activists as well. In Los Angeles and Dallas, activists rallied outside the offices of John Hancock Life Insurance Company, another stakeholder in the pipeline.  In Newark, protesters targeted the offices of TD Bank, a major financier of the Keystone XL. Actions were also planned for Denver, Portland, and Westborough, Massacusetts. Andrew Oxford, FSRN, San Antonio.
Immigrant groups challenge Arizona driver's license ban
A court in Arizona heard arguments today challenging Governor Jan Brewer's executive order blocking immigrants who qualify for the Obama Administration's deferred action status from getting driver's licenses.  Deferred action allows young undocumented immigrants who were brought to the US as children to apply for temporary legal status, for example, to attend college. Arizona and Nebraska are the only two states that deny licenses to people who qualify for the program.
FEATURES
Protesters fill Bethlehem's streets as Obama visits West Bank
On the last day of his visit to Israel and Palestine, President Barack Obama made a short trip to the Church of Nativity in Bethlehem city, southern West Bank. Officially he was welcomed by Palestinian President Mahmoud Abbas and the Palestinian cabinet, but in the streets protests continued against the US president's visit. FSRN's Ghassan Bannoura reports from Bethlehem.
Ralph Nader on US war spending, the minimum wage and democratic action
The US Senate debated the Democrat's 2014 budget today, which would close some tax loopholes used by the wealthy and corporations, and gradually reduce the Pentagon's budget over the next 10 years, among other provisions. The Republican-controlled House has already rejected this budget, and the Senate rejected the Republican plan drafted by Paul Ryan yesterday. As Congress leaves for a two-week recess without solving this impasse, some advocates are calling on lawmakers to present a plan that lifts up the working class, steers spending away from the fossil fuel industry, and drastically cuts back on military spending. FSRN's Alice Ollstein sat down with consumer advocate and former Presidential Candidate Ralph Nader this week, to talk about corruption in Congress, the future of US war spending, and why minimum wage workers are making less today than they did in 1968.
Nearly three years after Michigan tar sands spill, pollution continues to threaten residents, wildlife
Nearly three years after the tar sands oil spill on Michigan's Kalamazoo River, clean up efforts continue and could surpass $1 billion dollars, according to the company responsible for the disaster, Enbridge Energy Partners. This month the EPA ordered Enbridge to do additional dredging along the river, where scientists are still finding oil after more than 800,000 gallons of tar sands oil flowed some 40 miles across wetlands and rivers in July 2010. The cleanup is complicated because the ruptured pipeline spilled diluted bitumen drawn from the tar sands of Canada, a similar mixture would be carried by the proposed Keystone XL Pipeline. Enbridge has repeatedly asked the EPA to delay clean up orders, but said Thursday it would comply with dredging and give the EPA a new remediation plan by the end of the month. Local residents report black sediment still showing up near their property and criticize the slow clean-up response. For more, we're joined by Beth Wallace, outreach coordinator for the National Wildlife Federation in Michigan.
As violence rages, Syrians increasingly seek asylum abroad
Today, Syrian leader Bashar al Assad said his government would respond after more than 40 people, including a Sunni preacher and supporter of the President, were killed in a bombing at a Damascus mosque Thursday. UN Secretary General Ban ki Moon announced that the UN would investigate claims of the use of chemical weapons. Both opposition forces and Assad's regime have made those charges. The ongoing fighting continues to devastate civilians. After a visit to Aleppo, the International Red Cross called the humanitarian needs there "enormous" and a new report from the UN's refugee agency finds that Syrians are making up an increasing number of people seeking asylum abroad. The report finds nearly half a million people, most from Afghanistan or Syria, have sought asylum in the past year. The US received the highest number of claims. UN Radio's Dianne Penn reports.