Newscast for Wednesday, May 8, 2013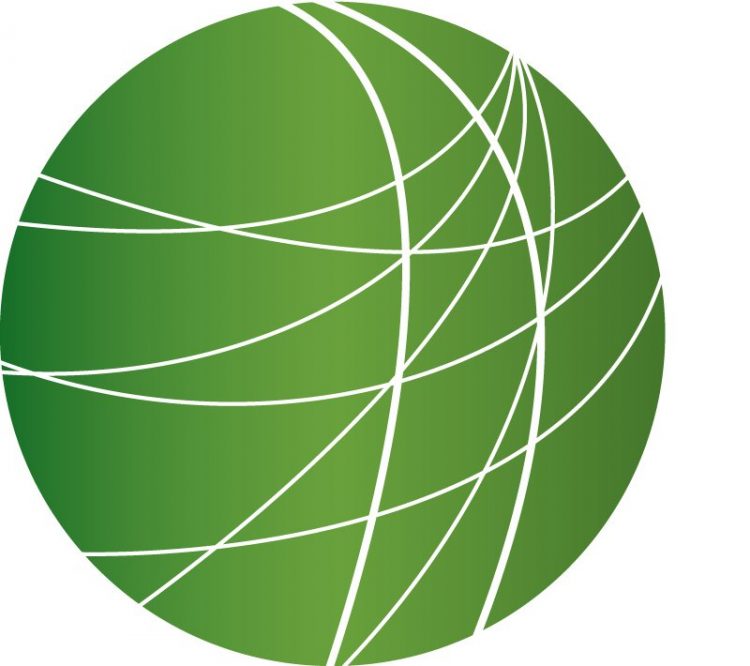 Despite violence in Pakistan, candidates and voters vow to head to polls in historic election
Egypt's law on civil society groups could hinder operations, UN commissioner warns
House Republican agenda includes deregulation of Wall Street, austerity cuts, reductions in overtime pay
Forest communities in Mexico, Brazil raise alarm about California's carbon offset program
HEADLINES
Bolivian miners dynamite bridge during pension protest
For the third consecutive day, hundreds of Bolivian miners, factory workers and teachers were in the streets demanding pension reform.  Today a group of miners blew up a bridge along a major road connecting the eastern and western parts of the country.  FSRN's Aldo Orellana Lopez reports from Cochabamba.
The Bolivian Workers' Center, the largest organization of unions in the country, called for a nationwide general strike and blockade.  The unions want the government to reform pension laws to increase monthly retirement stipends from 70% of a worker's final salary to 100%.
Union members blocked roads linking the west with the east, hurting trade and passenger traffic. The government called in police to remove the blockades, prompting fierce clashes with factory and mine workers. Several people have been injured.  Today, dozens of miners were arrested after they blew up a bridge on a major road linking La Paz to the eastern part of Bolivia. Interior Ministers Carlos Romero spoke to reporters after the incident.

"Police have removed roadblocks to help citizens harmed by the blockade.  We've arrested more than 100 people who were carrying and throwing dynamite.  Additionally we have confiscated a minibus containing lots of dynamite."

The government urged the workers to return to negotiations, but anticipated that the desired changes to the pension law are financially untenable.  Workers say they will not abandon their demands.  Aldo Orellana Lopez, FSRN, Cochabamba.

PKK fighters begin withdrawal from Turkey
Today fighters from the militant Kurdistan Workers' Party, or PKK, began withdrawing from their bases in Turkey and are now moving into northern Iraq.  The action is part of a peace deal being negotiated directly between the Turkish government and the group to end a conflict that's killed more than 40,000 since the 1980s.  FSRN's Jacob Resneck reports from Istanbul.
The spring snow melt usually heralds what's known here as the "fighting season." Last year was especially bloody with about 500 people killed in summer clashes.  But the fighting has slackened since the Turkish government began negotiating with the PKK and its jailed leader Abdullah Ocalan called a ceasefire in March. Kurdish politicians say about 2,000 militants are now on the move following a withdrawal order.  There has been no confirmation from the Turkish government, which has said the military would not interfere. The PKK is demanding the right for Kurds to use their mother language in schools and public institutions.  The group also wants political autonomy.  But it's unclear how far the Turkish government is willing to go, and if a specific deal has been reached with the PKK, it remains a secret.  Gareth Jenkins, an Istanbul-based analyst with John Hopkins University's Silk Road Studies Program, says all eyes are on the Turkish government to show its hand.

"We need to see something concrete from the Turkish government about what it's going to give.  It's been saying that it's not a bargaining process and it won't make concessions.  In reality it is a bargaining process and it must make concessions."

Turkey's Prime Minister Recep Tayyip Erdogan is facing a backlash from opposition parties for negotiating directly with the PKK.  But a recent poll shows 90% of Turkish citizens approve of the peace process.  Jacob Resneck, FSRN, Istanbul.
Spain again blocks Franco human rights violations proceedings in Argentina
Today, Spain once again prevented victims of human rights abuses under Francisco Franco's regime from testifying in front of a judge.  Several Spanish plaintiffs were supposed to make statements to an Argentine court via videoconference, but the Spanish Foreign Affairs Ministry asked the Argentine ambassador to suspend the conferences because the Spanish government had not been informed.  The Argentine judge consented.  From Buenos Aires, Eilís O'Neill has the story.
An estimated 115 people disappeared and 30,000 babies were kidnapped during Francisco Franco's dictatorship in Spain.  An amnesty law still prevents Spanish judges from investigating these crimes.  To get around these limitations, the son of a man murdered by Franco's troops opened a human rights case in Argentina two years ago.  Since then, 120 individuals and 62 human rights organizations have joined as plaintiffs.  Franco's troops murdered Adriana Fernández's grandfather.

"Muchos te dicen, "¿Por qué abrir heridas?" Y las heridas no cerraron nunca.  Las heridas siguen abiertas.  Y mientras sigue esta impunidad, mientras los crímenes del franquismo no se investiguen, yo no creo que la sociedad española pueda cerrar un círculo y tener un futuro."
"A lot of people ask you, 'Why open old wounds?' But the wounds never healed.  They're still open.  And while there's still impunity, while the crimes committed under Franco aren't investigated, I don't think that Spain can end the cycle and move forward."

Today's cancelation is the third suspension of testimony.  Eilís O'Neill, FSRN, Buenos Aires.

Delaware approves same-sex marriage
Delaware Governor Jack Markell signed same-sex marriage legislation Tuesday.  The bill passed the Senate on a 12-9 vote just minutes before being signed inside the Capitol.  The state is now the 11th to approve full marriage equality.  Gay and lesbian couples in Delaware will be able to marry beginning July 1st.
Despite former ethics censure, Mark Sanford wins South Carolina Congressional seat
Former South Carolina Governor Mark Sanford has defeated his Democratic challenger Elizabeth Colbert Busch in a special election for the US House of Representatives. Sanford, who was officially censured as governor for ethics violations relating to an extra-marital affair, received 54% of the vote in the district, which encompasses the northern coastal counties of the state. The race had received substantial media attention because of Sanford's return to politics and because Colbert Busch is the sister of political satirist Stephen Colbert.
FEATURES
Despite violence in Pakistan, candidates and voters vow to head to polls in historic election
As Pakistan prepares for historic elections this weekend, attacks by an alliance of militant groups, Tehrik-e-Taliban Pakistan, continue. At least seven were killed and dozens injured today in four separate bombings. Attacks earlier this week targeted Islamist parties. The deadly bombings have forced many candidates to campaign in secret, but many voters say they won't be deterred from going to the polls. FSRN's Shaunnah Ray reads for our reporter in the tribal areas of Pakistan, Gabe Matthews.
Egypt's law on civil society groups could hinder operations, UN commissioner warns
In Egypt, a draft law on civil society organizations could make it difficult for them to operate freely, according to the UN High Commissioner on Human Rights, who said in a statement today that it would be a blow to the ideals of the 2011 Egyptian revolution. In April, a coalition of NGOs in Egypt said the proposed law would stifle human rights and allow the government to intervene in their operations. Many have also voiced concerns about raids on NGO offices last year in which dozens of workers were arrested. UN Radio's Patrick Maigua spoke with UN Human Rights spokesperson Rupert Colville about the draft law.
House Republican agenda includes deregulation of Wall Street, austerity cuts, reductions in overtime pay
The House of Representatives returned this week from a short vacation, and Republican leaders began aggressively moving forward on a legislative agenda that includes further deregulation of Wall Street, using austerity measures to reduce the national debt, and cutting overtime pay for private sector workers. Lawmakers took up the Working Families Flexibility Act today, a bill that purports to offer workers a choice between earning time-and-a-half or accruing time off if they work more than 40 hours a week. But many unions, women's rights groups and worker advocacy coalitions oppose the measure, saying it would give corporations more power and undermine basic rights that date back to the 1930s. On Capitol Hill, FSRN's Alice Ollstein has more.
Forest communities in Mexico, Brazil raise alarm about California's carbon offset program
This week California wrapped up a public comment period for a controversial carbon offsets program. The plan, which is still being considered by the state's Air Resources Board, would pave a way for industries to offset their carbon pollution by contracting with international sites in Mexico and Brazil. California's Global Warming Solutions Act, or AB 32, requires that the state reduce its greenhouse gas emissions to 1990 levels by 2020. The carbon offset plan is one part of that broader law. But some residents from local communities in Chiapas, Mexico and Acre, Brazil sent letters to California policymakers last week opposing the plan and raising concerns about the protection of biodiversity, forests, and indigenous and farmers rights. For more, we're joined by Jeff Conant, international forests campaigner with Friends of the Earth U.S