Newscast for Tuesday, May 7, 2013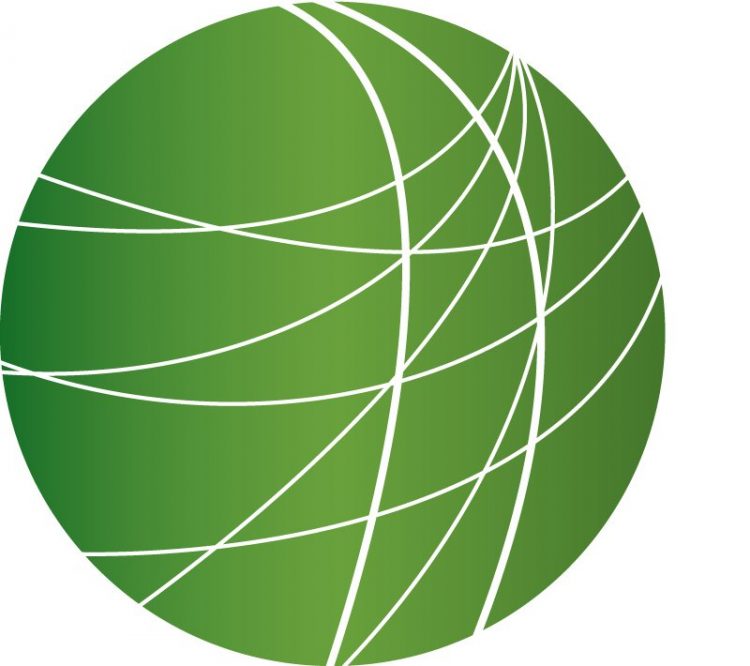 Sexual assaults in US military underreported as incidents rise, Pentagon report finds
New York attorney general to sue Bank of America, Wells Fargo for "violating" mortgage settlement
Syria's internally displaced rises past four million as residents struggle to find health care
Bangladesh factory workers call for reforms in garment industry, compensation as death toll from building collapse passes 700
HEADLINES
State Supreme Court grants Mississippi man execution stay hours before he was set to die
The Mississippi Supreme Court has granted an 11th hour indefinite stay of execution for a man the state was set to kill at 6PM local time this evening. The Court said it needed more time to consider the claim that DNA evidence could clear Willie Jerome Manning, who was convicted in 1994 of killing two white university students; Manning is African-American.
Political violence continues just days ahead of historic elections in Pakistan
As elections in Pakistan near, political violence continues. Two explosions today in northwest Pakistan killed at least 15 people. The first blast was at a rally for an Islamist party candidate. At least 10 people died and dozens of others were injured. The same party was targeted yesterday when 25 people were killed at a similar event. The Taliban claimed responsibility for that attack. The group has also specifically threatened the Pakistan People's Party, who came under attack today when a candidate's car was bombed. He survived, his brother and at least three others did not. Much of the recent electoral violence has been aimed at the secular Awami National Party who no longer schedule public rallies. Polls are set for Saturday May 11th, and the military is poised to position more than half a million troops near polling stations.
Zimbabwe officials arrest newspaper editor and reporter for "false" political report
Two journalists were arrested in Zimbabwe today for allegedly publishing a story that was biased against the state. They were later freed, but still face charges. Garikai Chaunza reports.
The editor of the Zimbabwe Independent, Dumisani Muleya, and senior political correspondent, Owen Gagare, were charged with publishing falsehoods that were "prejudicial to the state." The allegations stem from a recent report that Prime Minister Morgan Tsvangirai's party was in talks with military and police chiefs to prevent a possible coup attempt should he beat incumbent President Robert Mugabe in upcoming elections.
The Zimbabwe National Editors' Forum says the arrests are politically motivated harassment of the media. Chairperson Brian Mangwende: "We are going to lobby the principals in the inclusive government, we are going to lobby parliament, we are going to lobby the police commissioner general so that this shall not continue happening."
Last week, Reporters Without Borders issued a statement calling Zimbabwe's President Robert Mugabe an "information predator." Zimbabwe Lawyers for Human Rights is representing the accused. Garikai Chaunza, FSRN, Harare.
Bill to assure LGBT rights in adoption reintroduced
US lawmakers reintroduced a bill today that seeks to curtail discrimination against prospective adoptive or foster parents. The Every Child Deserves a Family Act would block federal funding for  agencies or groups that bar otherwise qualified adults from adopting or fostering based on their marital status, gender identity or sexual orientation. Further, the bill would also block groups that refuse services to children based on their gender identity. Steve Majors with the Family Equality Council says that the of the 400,000 children in the nation's foster system, one fourth are adoptable.
"What we know of surveys of LGBT parents is that many of them, as many as two million of them, would foster and adopt if barriers to them taking part in the adoption/foster care system didn't exist."
This is the third try for the the bill that failed to  gain traction in the two previous congressional sessions.
Wisconsin lawmakers to vote on food stamp bill that would block buys of organic eggs and milk
Lawmakers in Wisconsin are set to vote on a bill that would further limit how those on food assistance can spend their food stamp dollars. The measure would control what food items could be bought with most of  a monthly food stamp allotment. Ostensibly to rein in junk food buys and mandate a  healthier diet, the bill would allow recipients to buy eggs, but not organic or brown eggs; milk, but not organic milk; whole wheat bread, but not-gluten free; and juice boxes, but only one brand. If the bill passes, the Wisconsin Department of Health Services would need a  federal waiver from the U.S. Department of Agriculture (USDA) to implement the changes.
Center for Food Safety sues FDA seeking ban on arsenic in animal feed
A coalition of advocacy groups sued the FDA, because it continues to allow arsenic to be added to animal feed for chickens, turkeys and hogs. Minnesota News Connection's John Michaelson has more.
The suit was filed on behalf of a handful of advocacy groups, including the Institute for Agriculture and Trade Policy. Senior adviser David Wallinga says it stems from a petition that was filed against the FDA three years ago.
"Basically saying this is arsenic. We don't need it to raise these animals for meat and, in fact, it's a public health hazard so let's do something about it. And we think that FDA did not respond to the petition, so we're filing suit to force their hand and protect public health."
The arsenic that's used in animal feed is known as organic. It had been considered somewhat benign, but Wallinga says in reality arsenic is arsenic.
"Whether you're talking about a chicken that's eating this arsenic in their feed or whether it's a human being who's taking it in somehow in the meat they eat, the body can convert that organic form of arsenic into the other forms that are actually closely tied with risk of cancer."
The lawsuit filed by the advocacy groups seeks to yank FDA approval of the four different animal-feed arsenic products that are currently on the market. Jon Michaelson, Minnesota News Connection.
FEATURES
Sexual assaults in US military underreported as incidents rise, Pentagon report finds
The number of sexual assaults reported in the US military increased last year as did the number of service members who chose not to report the crimes. A Pentagon survey released today estimates 26,000 sexual assaults — or more than 70 each day — but only 3,400 cases were reported.  The findings come as the Chief of the Air Force's office on sexual assault prevention was arrested himself for sexual assault. Some Congress members introduced bills last week and today to address these problems and ensure justice for the military's survivors. On Capitol Hill, FSRN's Alice Ollstein has more.
New York attorney general to sue Bank of America, Wells Fargo for "violating" mortgage settlement
When federal and state authorities got five of the country's largest mortgage companies to change their policies in a settlement last year, consumer advocates expressed hope that some of the practices that contributed to the housing crisis would be addressed, enabling thousands of homeowners to stay in their homes. Now, New York Attorney General Eric Schneiderman says some of the banks are "flagrantly violating" the terms of the National Mortgage Settlement, and his office plans to sue two of them, Wells Fargo and Bank of America. Schneiderman's announcement arrives as other banks face lawsuits for mortgage and foreclosure abuse, and as activists prepare for a week of action in Washington to demand relief for communities devastated by the foreclosure epidemic. FSRN contributor Anna Simonton reports.
Syria's internally displaced rises past four million as residents struggle to find health care
As fighting continues in Syria, the violence is driving an increasing number of people from their homes — more than four and a quarter million have been displaced within the country, according to the UN's Office of the Coordination of Humanitarian Affairs. And that's in addition to the 1.4 million who have fled across borders to nearby Turkey, Jordan, Lebanon and elsewhere. The highest concentration of refugees comes from Aleppo in the north of the country, where more than a million have fled their homes — often to unstable and dangerous circumstances. One of them is 18-year-old Salwah, a young woman who fled across the border to Turkey after being shot by a sniper. "I was living in the old city of Aleppo. I was making my way home on November 25. A main street was closed, so I decided to take another route. When I was about to cross a square, a sniper shot at me from a high building and I was injured. " Salwah underwent surgery at an Aleppo hospital where the bullets were removed from her body. She remained in critical care until, with assistance from Doctors Without Borders, she was able to get across the border to Turkey. She said she is better but still unable to walk. Doctors Without Borders continues to operate field hospitals within Syria, but the humanitarian group warns that supplies are inadequate to meet the growing needs of residents affected by the ongoing violence. For more, we're joined by Alexander Buchmann, he's an emergency coordinator with Doctors without Borders, and was recently in Syria at a field hospital in the northwest of the country.
Bangladesh factory workers call for reforms in garment industry, compensation as death toll from building collapse passes 700
In Bangladesh, the death toll from the garment factory building collapse has risen past 740 people as workers and family members of those killed in the April 24 disaster increase their demands for reform in the garment industry. Today, hundreds of survivors of the collapse blocked a main highway near Dhaka in a sit-down protest. According to Bangladesh's Daily Star, the workers are calling for payment from factory owners and for compensation for injuries. Many earned less than $40 per month at the factories, which supplied products to prominent Western brands. Meanwhile, many families are still awaiting word on their loved ones as efforts continue at the site. The International Federation of the Red Cross, or the IFRC, and the Bangladesh Red Crescent are part of those efforts. UN Radio's Beng Poblete-Enriquez reports.