Newscast for Tuesday, September 17, 2013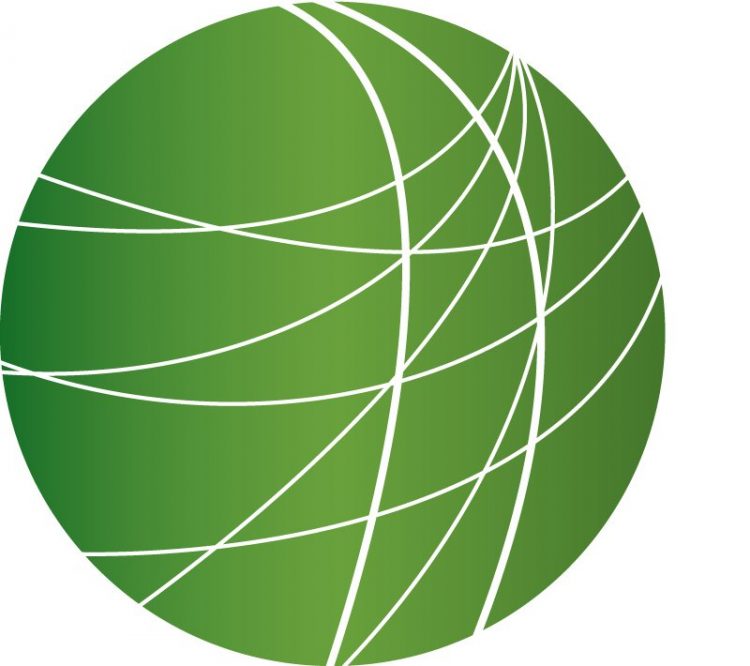 Details of Washington Navy Yard shooter prompt calls for expanded background checks
Bagram prisoners challenge detention in US federal court
Teacher strike in Mexico draws violent response from federal police
On anniversary of Occupy Wall Street, activists continue focus on economic justice
HEADLINES
Blast at Syria-Turkey border crossing kills at least 2 a day after Turkey downs Syrian chopper
A deadly car bomb exploded today on the Syrian side of a major border crossing with Turkey. Initial reports say between two and seven people are dead with scores injured. This comes a day after Turkish fighter jets brought down a Syrian helicopter that entered Turkish airspace. FSRN's Jacob Resneck reports.
Video captured by border activists this afternoon shows a panic and grief among the survivors of a powerful car bomb that left a trail of mangled cars at a major border crossing. Ibrahim Al-Adlibe is  a media officer for the Free Syrian Army. He says despite the blast people are even more eager to cross into Turkey and that forces loyal to Syrian President Bashar al-Assad are being blamed for the attack.
"The people are very very angry. Some people now take their family and go to Turkey."

The deadly blast comes a day after a Turkish F-16 downed a Syrian helicopter for violating its airspace and then warned it would not tolerate further incursions. Syria did not deny that the helicopter had strayed but criticized the Turkish military for its "hasty" action.
Relations between Turkey and Syria remain fraught with tension. Turkish leaders have been cool to the United State's renewed push for diplomacy over a military strike against President Bashar al-Assad and continue to shelter and equip anti-government fighters on Turkish soil. Jacob Resneck, FSRN, Istanbul.

Colorado floods abate but hundreds still missing
Recovery efforts continue, and will for some time, after unprecedented floods in Colorado last week.  State emergency officials say nearly 650 people remain unaccounted for; the death toll stands at 8. Victoria Simonsen is the administrator for the town of Lyons, which was cleaved into islands by the raging river waters. She told KGNU's Maeve Conran about the next step toward rebuilding the town itself.
"FEMA will come out and re-map the river and design a new flood plain based on this incident. The town has always planned for a 100-year incident, and we had a map for the 500-year incident, and this exceeded even the 500 year floodplain. So of course we had no idea where it would go. Bu it appears at this point that its going to reroute itself, and if so we probably won't fight it."
Flash floods in Mexico: landslides; at least 250,000 homes affected; tens of thousands stranded
As thousands of Colorado resident are still reeling from their losses, flash floods in Mexico caused landslides that buried homes and  a bus in Veracruz. So far at least 41 people are dead. The capital of hard hit Guerrero state  was inundated with "rivers of mud" and the mayor described the city as "collapsed." At least a quarter of a million  homes were affected in two states alone and tens of thousands of tourists stranded in Acapulco await airlifts. The floods followed two massive storm systems that battered the country from both sides.
UN names Sister Angelique Namaika 2013 Nansen Refugee Award winner
The United Nations announced that this year's Nansen Refugee Award goes to Sister Angelique Namaika, who works with women who have survived displacement and abuse by the Lord's Resistance Army in the remote north east region of Democratic Republic of the Congo. UN Radio's Don Bobb reports.
Sister Angélique, through her Center for Reintegration and Development, has helped transform the lives of more than 2,000 women and girls who have been forced from their homes and abused, mainly by the LRA. Many of those she helps recount stories of abduction, forced labor, beatings, murder, rape and other human rights abuses. Her one-on-one approach helps them recover from the trauma and damage. On top of the abuse they have suffered, these vulnerable women and girls are often ostracized by their own families and communities because of their ordeal.
UN High Commissioner for Refugees António Guterres commended this year's laureate saying "Sister Angélique works tirelessly to help women and girls who are extremely vulnerable due to their trauma, poverty and displacement. The challenges are massive, which makes her work all the more remarkable – she doesn't allow anything to stand in her way."
The announcement of the 2013 Nansen prize coincides with the release of a report about life for those displaced by LRA violence. Donn Bobb, United Nations.
Brazilian President Rousseff cancels White House visit because of NSA spy scandal
Brazil's President Dilma Rousseff  has canceled plans for a state visit to the White House next month.  President Rousseff said she won't schedule a state visit until an investigation of NSA surveillance of her email and that of other Brazilians is complete. And according to the Washington Post, Brazil is also looking at discontenting from US-based internet systems, and insulating Brazilian content in a move that Sashca Meinrath with the New America Foundation says could endanger the "open, interconnected structure" of the internet. Information about the NSA spying on Brazil  was revealed by former U.S. security contractor Edward Snowden.
FEATURES
Details of Washington Navy Yard shooter prompt calls for expanded background checks
The weapon used in the deadly shooting in Washington DC's Navy Yard Monday was purchased legally in Virginia, according to the FBI, who also released the names of 12 victims of Monday's shooting. Valerie Parlave is the assistant FBI director in charge of the DC field office. She said in a press conference today that the suspected gunman, Aaron Alexis, obtained a handgun after entering the building with a shotgun.
"We continue to look into Mr. Alexis' past, including his medical and criminal histories, but because that part of the investigation is still ongoing, we will not comment further on that at this time."
US Attorney for the District of Columbia Ron Machin said he expected the investigation to take weeks and months.
"As we have moved from a crisis stage into the investigative stage of this case, our focus and efforts are going to be on answering the questions that we all have: what caused this individual to kill so many innocent men and women? How did he carry out and plan this attack? How did he get access to the weapons? What could have been done to prevent this tragedy? And, most importantly, whether anyone else aided him wittingly or unwittingly in this tragedy."
Alexis had received treatment for mental health issues through the Veterans Administration, according a report by the AP. The Navy said it has created a family support task force to aid survivors, workers and families in the wake of the shooting. The mass shooting has once again brought gun safety and control issues to the forefront. For more, we're joined by Ladd Everitt with the Coalition to Stop Gun Violence, a non profit national advocacy organization, based in Washington DC.
Bagram prisoners challenge detention in US federal court
Several prisoners held for more than a decade by the US government at Bagram prison in Afghanistan are challenging their detention in a Washington, DC court. Known as "the other Guantanamo," the US turned over partial control to Afghan authorities last year but continues to detain a number of people without charge, including two men from Yemen, one from Tunisia and a teenager from Pakistan. Attorneys with international human rights groups argued for their clients release in a DC federal court today, saying they were illegally rendered into a war zone and are now being denied due process. FSRN's Alice Ollstein was at the court hearing this morning and brings us this report.
Teacher strike in Mexico draws violent response from federal police
Widespread protests in Mexico against an education reform bill spread to 27 states in recent weeks. The largest have been in the country's capital, Mexico City. But last Friday, federal police violently evicted teachers who had staged a month-long encampment in the city's main plaza . FSRN's Andalusia Knoll has more from Mexico City.
On anniversary of Occupy Wall Street, activists continue focus on economic justice
Today marks the two year anniversary of the Occupy Wall Street movement, sparked when a small band of protesters set up camp in New York City's Financial District to protest economic inequality. The protesters were violently evicted two months later, but not before spawning encampments in towns and cities across the United States and the world. While tents no longer stand near Wall Street, Occupy activists are continuing the fight for economic justice in communities nationwide. FSRN's Peter Rugh has more.