Hindu nationalist party takes power in India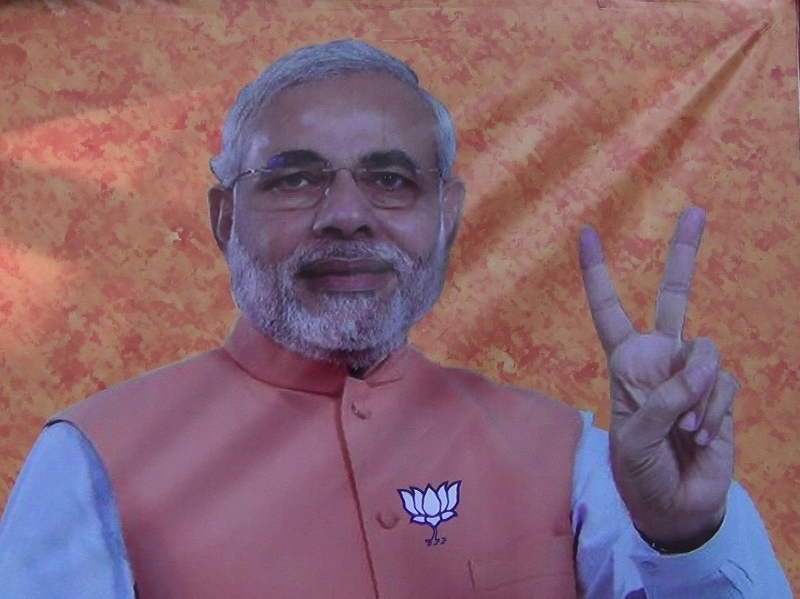 In what many describe as a major turning point in India's political history, the Hindu Nationalist group Bharatiya Janata Party or BJP has stormed into power with a landslide victory in the recent parliamentary elections. It is the first time in nearly three decades that a single political party has won an absolute majority in India's Parliament. The Congress Party, which ruled the country for most of the time since its 1947 independence, saw its worst ever defeat. Many attribute the BJP's historic win to the hugely popular party leader Narandra Modi who is now the Prime Minister. But Modi is also a controversial figure and many worry about the future of India under his leadership. Bismillah Geelani reports from New Delhi.

download
In front of a large gathering at New Delhi's Presidential Palace, 63-year-old Narendra Modi takes the oath of office as India's 15th Prime Minister. Politicians, Hindu priests, industrialists and leaders from several neighboring nations were in what is believed to be the largest audience at an inaugural ceremony of a Prime Minister in India's history.
Not far away, thousands of people cheer in celebration outside the Bharatiya Janata Party's headquarters, beating drums, dancing and hugging each other. "Modi is now a household name in the entire country," says 28-year-old Mohit Kumar. "It's after a long time that good days are upon us. The Modi government will end terrorism and India will make real progress under his rule."
In his inaugural address, Modi promised a glorious future for India with equal opportunity for all to grow and prosper.
Emphasizing economic development, he tried hard to shed his hardcore Hindu nationalist image. But many minorities, especially from the Muslim community, remain largely unconvinced. According to Muslim religious leader Kalbe Jawwad, "Whatever happened in Gujrat, the way the way Muslims were massacred and uprooted, is still fresh in out memory and there is a deep-rooted fear in the community that he might repeat the same elsewhere."
In 2002, Prime Minister Modi was Chief Minister of India's western state of Gujarat when communal riots broke out. Many accuse Modi of facilitating the violence in which nearly 2000 people died, most of them Muslim. But he denies the charge and refuses to take any responsibility or even offer an apology – what many say is the least he could have done as the then-Chief Minister.
Nobel laureate Amartya Sen is among the dozens of intellectuals, academics and artists who have publicly expressed their concerns about  India's future with Modi as the Prime Minister. "I have every reason to be worried about what happened to the minority," says Sen. "It's not only about their security. You see so much of it, but the issue is not just whether the killed people or not, whether he participated in that or not, but it is also whether he generates fear in the minds of the people."
In 2005, the United States, under then-President George W. Bush, denied Modi a US visa due to his alleged role in the riots. But soon after he won the elections earlier this month, President Obama invited him to the United States.
Modi's pro-business stance also raises concerns for many. His campaign was hugely funded by big business and a possible corporate-political nexus under his regime could adversely affect social security programs.
Prime Minister Modi, however, surprised many with his invitation to his Pakistani counterpart, Nawaz Sharif, to the inauguration. The two leaders also held a one-on-one meeting raising fresh hopes for a renewed peace process between the two nuclear-armed arch rivals. The gesture is seen by many as a signal of a fresh and positive approach in Modi's vision for foreign policy.
(Photo: campaign poster. Credit: Bismillah Geelani)