Former ITT Tech students still reeling; declare a debt-strike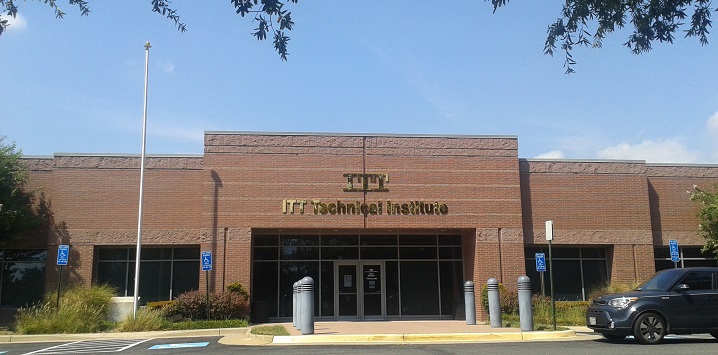 Many of the 35,000 former students at ITT Tech are still scrambling to figure out what to do this fall semester after the for-profit school collapsed. The mass closure of ITT campuses followed shortly after the Department of Education blacklisted the school from receiving federal aid, a measure the agency said was designed to protect students.
ITT's failure follows similar closures as the Department of Education works towards reforming for-profit schools. FSRN's Lena Nozizwe reports more changes are ahead in for-profit colleges and universities and students are caught in the middle.
For Alvaro Lavorin, ITT Tech commercials were part of his daily television viewing while growing up.
"It was a household name, ITT Tech. I always liked the testimonies, how I wasn't the only one who thought they didn't have what it took to be a college student," Lavorin recalls. "l always liked how they turned it around and they were able to give a better financial future for their loved ones."
That hope was a selling point for many of the roughly 35,000 ITT students enrolled at the for-profit school. In the wake of the sudden shuttering of more than 130 campuses, what students are left with is uncertainty and – in many cases – debt.
ITT's demise after 50 years of operation came after a one-two punch.
The Accrediting Council for Independent Colleges and Schools, or ACICS found deficiencies in a number of areas including eligibility requirements, job placement and financial responsibility. It determined that ITT was not only failing to meet minimum standards, but was also "unlikely to become compliant."
Then the Department of Education decided that ITT was no longer a qualifying institution for students receiving federal loans.
"Obviously it's a system failure of accreditation." Whitney Barkley from the Center for Responsible Lending says students in for-profit schools have been left in the lurch when officials fail to act in a corrective and timely way. "It's obviously a system failure of states who too often just accept that accreditation and allow the school to operate in their state without doing much more to approve them or oversee them. And it is a failure of the Department of Education to act when there was clearly a problem."
Barkley also notes that many for-profit schools depend heavily on taxpayer dollars through students who pay their tuitions with federal student loans. In some cases, she says, federal funds make up 90 percent of a for-profit school's budget.
"So really when we talk about turning off the taxpayers spigot, that's exactly what we mean, that no longer are taxpayer dollars flowing into a school that wasn't serving its students well," Barkley explains.
But students with federal loans are the ones left holding the bag when the schools go out of business. Now students from ITT are banding together with their counterparts from Corinthian,  another failed for-profit school, to declare a debt strike. Organizers say more than 750 former ITT students are demanding a full discharge of their debts, arguing negligence on the part of the creditor, the federal government, led to the closure of the school in the first place.
An estimated $580 million of ITT's $850 million in revenue reported last year came from students receiving federal loans; students like Lavorin, who owes more than $20,000 for student credits he's unsure are transferrable.
With the guidance of his fiancé, Lavorin took part in free a clinic offered by the Legal Aid Foundation in Los Angeles designed to help former ITT students explore their options — whether that's transferring credits to another school or finding ways to cancel debt.
Legal Aid attorney Robyn Smith has been assisting for-profit school students for about 20 years. She says prior to enrollment, students – who are often low-income, often women and often people of color – need to do their homework, especially when it comes to the school's financials.
"They need to realize that currently the government does not impose sufficient revenue rules to insure that those schools have sufficient funding to stay in business in the long-term," Smith points out. "Most of these schools, it's check-to-check. They bring in the money and spend it right away. So when something bad happens, they cannot continue operating."
And the number of for-profit schools may significantly decline further.
In late September ACICS, the agency that's supposed to be a watchdog of for-profit schools, found itself getting a failing grade. So, The Department of Education stripped the authority of the largest accrediting council of for-profit colleges and universities.
ACICS is appealing, but the termination calls into question the future of the 245 schools that ACICS has already accredited.
Alvaro Lavorin, who majored in cyber security at ITT, is determined to finish his education amidst concerns that he could lose his school credits if his loans are forgiven, saying, "What we started we will finish, we'll cross that finish line."
A finish line he says that, in spite of everything, he may cross at another for-profit school.