October 06, 2005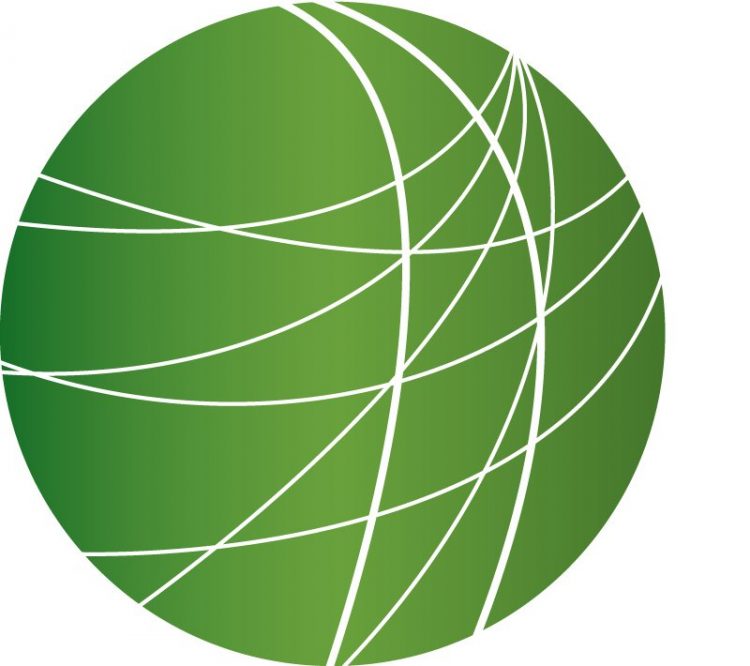 Headlines (4:38)
UK-IRAN DIPLOMATIC ROW
A senior British official has directly accused the Iranian Revolutionary Guard of supplying Iraqi insurgents with sophisticated roadside bombs that have killed eight British soldiers and two security guards. From London, Naomi Fowler reports:
This confrontation marks a hardening of relations between Britain and Iran. Since 1997 the British Foreign Office has been energetically engaged in trying to improve ties with the oil-rich nation, even going as far as to proscribe Iran's pro-democracy opposition in exile, the People's Mujahedin Organization of Iran. The infrared bombs in question have created havoc among British forces in southern Iraq. They release a projectile capable of penetrating armored vehicles, against which the British army has virtually no defense. The British say the bombs were designed and manufactured by the Iranian-funded militant group Hizbullah, and were channeled to Iraq via Iran. A destabilized Iraq is of clear advantage to Iran's theocratic regime, and its desire to preserve and maintain its domestic power base. Iran has denied the British accusations. Anti-war campaigners have said today that it was predictable that military action and occupation in Iraq would provoke more problems than it would solve and make it harder for indigenous democratic movements to succeed in the Middle East. This is Naomi Fowler in London for Free Speech Radio News.
SENATE ON DETAINEES
In a 90 to 9 vote, the United States Senate, has approved a measure to limit interrogation tactics of detainees. Selina Musuta reports from Washington, DC
In a defiant move against the White House, Congress voted last night on a bill that would affect the treatment of detainees held in U.S. custody in Iraq, Afghanistan, Guantanamo Bay and potentially in other undisclosed facilities. The Senate overwhelmingly adopted a measure to require the Military to follow its own Army field manual that is compliant with the Geneva Accords. Republican Senator John McCain, a former prisoner of war, sponsored the bill.
(John McCain audio)
"A strange legal determination was made that the prohibition in the convention against torture against cruel, inhuman and degrading treatment does not apply against foreigners held outside of the United States. They can apparently be treated inhumanely. What all this means is that America is the only country in the world that asserts a legal right to engage in cruel and inhuman treatment."
President George Bush has previously stated he would veto the entire military spending bill, which the measure is attached to, if there is any language in the bill concerning the handling of detainees. Selina Musuta, FSRN, in Washington DC.
IMMIGRATION ISSUES IN WEST HAVEN
Over a hundred people rallied outside the American Legion Hall in West Haven, Conn. last night to protest a meeting of a group opposing illegal immigration. Melinda Tuhus reports.
Outside the meeting, West Haven resident Stanley Heller said the US economy has lots of problems, but immigrants aren't to blame. They're welcome to it.
"There's globalization, privatization, out-sourcing. Immigrants have nothing to do with that. They come here because the global economy is ravaging their country. They're welcome to it. We're a nation of immigrants, ex-slaves and Indians, and we should all live together in peace."
Inside the American Legion hall, about a dozen people attended the meeting of Connecticut Citizens for Immigration Control. One West Haven resident said he was gathering support on a petition to have his city declared a zero tolerance town for illegal immigration. This in response to actions such as neighboring New Haven's proposal to issue identity cards to undocumented immigrants, something immigrants' rights groups had pushed for. Although they are small, state and local anti-immigration groups are proliferating around Connecticut, which is home to 75,000 undocumented immigrants, according to the Pew Hispanic Center. Rally organizer John Jairo Lugo came to the US as an undocumented immigrant but is now a US citizen.
(John Jairo Lugo audio :07)
"I don't feel that I'm less than any other American who was born in this country. All humans are equal."
For FSRN, I'm Melinda Tuhus in West Haven.
HURRICANE STAN DEVASTATION
Hurricane Stan has claimed the lives of over 160 people in Central America and southern Mexico. Three days of intense rains caused major flooding and numerous landslides throughout the region. Guatemala suffered the majority of the registered fatalities and the death toll is expected to rise as rescue teams gain access to remote areas affected by the storm.
Features
NOLA PUBLIC HEALTH ADVOCATES IN D.C. (2:31)
Acting Director of FEMA, David Paulison, told Congress today that approximately $1.5 million in no-bid contracts given out for hurricane relief will be re-bid. Environmental justice activists from the Gulf Coast traveled to the DC to ask lawmakers to rewrite legislation they say will further jeopardize public health in the region. Ingrid Drake spoke with New Orleans residents in DC- Pam Dashiell works with the holy cross neighborhood association in New Orleans.
PROTEST TODAY AGAINST ARROYO'S PRE-EMPTIVE ABILITIES (3:56)
Various civil right groups in the Philippines are up in arms against recent directives by President Gloria Macapagal Arroyo that they say curtails certain rights guaranteed by the country's constitution. Girlie Linao reports from Manila.
A LOOK AT SERBIA FIVE YEARS AFTER MILOSEVIC (4:03)
This week marks the five year anniversary of the peaceful overthrow of former Yugoslav premier, Slobodan Milosevic, who is now at the international criminal court for war crimes in The Hague. Serbia-Montenegro has since gone through massive restructuring of its former socialist institutions and industry, embracing a market economy that political and economic analysts say is steering the country towards more solid Euro-Atlantic relations that were all but severed during the Balkan wars of the 1990s. Last week, the European Parliament voted to begin ascension talks into the European Union, a move hailed by western-leaning politicians and business leaders in Serbia as the way forward. But as Zoran Culafic and Jackson Allers report, there is growing instability in this fledgling democracy as issues like unemployment, corruption, a rise in Serbian nationalism, and the unresolved status of Kosovo continue to plague it.
CHILD TRAFFICKING IN SIERRA LEONE (4:08)
Countries which have been affected by conflict and economic collapse are especially vulnerable to the global problem of human trafficking. The West African nation of Sierra Leone is no exception. With the country only now rebuilding after suffering civil war throughout the 1990's, many Sierra Leoneans are increasingly attempting to beat the scourge of human trafficking. Rupert Cook reports.
PEAK OIL CONFERENCE (2:13)
Peak Oil is the scientific description coined by a US geophysicist in 1956 that global oil production would peak in 2000, dropping off slowly at first and then declining rapidly after about 2005. The term refers to the point when production reaches its peak, then declines, as costs begin to rise. What this means for oil is that supply will not be able to meet future demand because it will be scarcer and more costly. A group of scholars concerned about this phenomenon hosted the first Petrocollapse Conference in New York City. Rebecca Myles reports.
POLLUTION AT SOUTHERN CALIFORNIA PORTS LEADS TO INCREASED CANCER RISK (3:14)
According to a preliminary study on air pollution, diesel fumes from the Los Angeles and Long Beach ports poses an increased cancer risk to residents in neighboring cities, as well as inland areas. From KPFK, FSRN's Leilani Albano has more.