October 25, 2005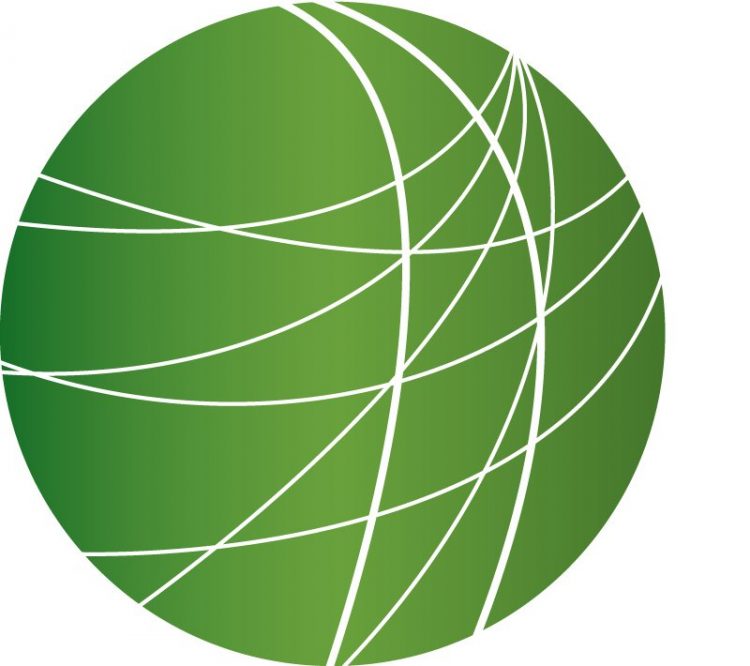 Headlines (5:26)
UNSC ON HARIRI REPORT
The United Nations Security Council met today to discuss the now-famous report on the assassination of former Lebanese Prime Minister Rafik Hariri. Syria's ambassador to the UN compared the accusations of a Syrian hand in the assassination to charges of involvement by the U.S. authorities in the September 11th terrorist attacks. The United States and France are expected to author a joint resolution calling on Syria to cooperate with further investigations. The interim report – released last week – implicates a number of high-ranking Lebanese and Syrian officials in Hariri's assassination. A final version of the report is due out on December 15th.
VIOLENCE IN GAZA
Violence erupted overnight in the Gaza Strip in the wake of yesterday's assassination of an Islamic Jihad commander in the West Bank. Manar Jibrin has more.
At least five people were injured today when the Israeli Air Force fired artillery at two separate locations in the Gaza Strip. An Israeli military spokesman said the attacks had targeted launching sites used by Palestinian fighters. The first attack was against a Beit Hanoun office building used by the Fattah ruling party. The second air strike targeted a charitable organization with links to Islamic Jihad. The attacks came after the armed wing of the Islamic Jihad movement fired dozens of home-made shells into southern Israel on Monday night. The movement said the shelling was in retaliation for the Israeli army's assassination of two of its operatives in the West Bank city of Tulkarem on Monday. This is the second time Israel has launched an attack within Gaza since its withdrawal in September. For FSRN from IMEMC.Org in Palestine I am Manar Jibrin.
ARRESTS IN KASHMIR
A separatist Kashmiri leader was arrested along with 12 others in Indian administered Kashmir as they traveled towards the Line of Control to join earthquake relief efforts. Shahnawaz Khan has more from Srinagar.
As India and Pakistan discuss the logistics of opening the Kashmiri line of control in the aftermath of the October 8 quake, many Kashmiris think the two countries are putting politics before the relief work. The line of control is a ceasefire boundary that has divided the disputed Kashmir region since 1947. Police in Indian administered Kashmir today arrested at least twelve activists of the separatist group, the National Front, along with its chairman Nayeem Khan as they headed to the line of control. Khan had earlier announced his intent to cross the line of control along with volunteers to help with relief efforts in quake devastated Muzaffarabad in Pakistan administered Kashmir. Divided by the ceasefire line Kashmirs have been unable to meet and help each other in the wake of the devastating October 8th earthquake. India and Pakistani officials are scheduled to meet on Saturday to discuss the opening of the line of control. For Free Speech Radio News I'm Shahnawaz Khan from Srinagar, Kashmir.
AFGHAN JOURNALIST JAILED
A journalist in Afghanistan has received a 2 year prison sentence for publishing two articles deemed "blasphemous" by an Afghan court. The ruling has sent ripples of alarm through the Afghan media community and has been condemned by journalist rights groups in the United States. Rebecca Myles reports from New York.
As the editor of a monthly magazine called Women's Rights, Ali Mohaqiq Nasbab published two articles that touched a nerve in Afghanistan. One questioned harsh punishment for women under Sharia law and the other argued that giving up Islam is not a crime. Afghan clerics said the two articles were "blasphemous" and Nasab was arrested on October 1st. Abby Wright, with the New York-based Committee to Protect Journalists, is disturbed by the ruling.
(Wright CLIP)"We think this is a step in the wrong direction for Afghanistan which really in many ways has made a lot of progress since the fall of the Taliban in 2001. There does seem to be an ongoing conflict between more conservative elements of the government and more liberal or open factions, and this is what this case shows. We are deeply concerned that a blasphemy law is being applied to a journalist. We believe that journalists should never be jailed for their work as journalists."
A media law signed in 2004 by Afghan President Hamid Karzai bans content deemed insulting to Islam, although the penalties for breaking this law were left vague. For FSRN, I am Rebecca Myles.
WILMA'S WAKE
Evacuation efforts have begun in Cancun for tens of thousands of tourists left trapped by Hurricane Wilma. Vladimir Flores has the story.
Thirty six hours of intense wind and rain almost completely destroyed the tourist infrastructure of the so-called Mayan Riviera. It is estimated that in Cozumel, 100% of hotels, hospitals, and highways were affected by the hurricane. Electricity is still unavailable in much of the region. Around 30,000 tourists are awaiting evacuation from Cancun after spending the past few days in temporary shelters. Three hundred seventy people are in police custody after President Vicente Fox sent the Federal Preventative Police and the Armed Forces to the area to prevent looting. A seven o'clock curfew is in effect for Playa del Carmen, Cozumel and Cancún. The hotel industry says $500 million will be needed for reconstruction. Vladimir Flores, Free Speech Radio News, Oaxaca.
Features
Dick Cheney Potentially Involved In Valerie Plame Outing (3:54)
The White House side stepped questions today concerning Vice President Dick Cheney's potential involvement in the leak of an undercover CIA operative. This comes as the New York Times reports that the special prosecutor investigating the case has found that it was Cheney who told his chief of staff Scooter Libby Valerie Plame identity. The development has some calling on Congress to launch its own investigation to see whether Cheney knew about Plame's illegal outing. Mitch Jeserich reports from Washington.
Iraqis Ratified Draft Constitution (2:36)
Iraq's election commission announced today that voters ratified the draft constitution in a referendum vote October 15. FSRN's David Enders spoke with Abu Thalat, an Iraqi journalist in Baghdad about the vote's significance.
A Look at Young People and HIV/AIDS in East Asia and the Pacific (3:13)
In East Asia and the Pacific, an increasing number of children and young people are living with HIV/AIDS. Last year, over 120,000 children were directly affected by the disease in this region. From Bangkok, FSRN correspondent Doualy Xaykaothao has more.
US and The Philippines Commence Military Exercises (3:35)
More than 4,000 US troops have been in the northern Philippines since last week for joint ground, air and naval exercises with Filipino soldiers. The 2-week training is being held as opponents of President Gloria Macapagal Arroyo launch a people's court to put her to trial for election fraud allegations. While Arroyo has lost key supporters in the 4 month political crisis, the United States has remained a vital backer for her administration. But, as Girlie Linao reports from Manila, critics are warning the political support comes with a price.
Massive Protests against Education Reforms in Italy (2:44)
Thousands of Italian university students, teachers and researchers demonstrated this morning against a plan to reform the country's education system, which is currently being discussed in Parliament, and slated to become law. FSRN's Diletta Varlese reports.
Restoring Utilities in New Orleans Highlights Race and Class Divides (2:54)
While many in New Orleans continue to live with and official curfew, and without power or gas, local officials and utility companies are coming under increasing criticism. And, as FSRN's Christian Roseland reports, the utility restoration is once again exposing the city's race and class divides.
Rosa Parks Dies at Age 92
Civil rights activist Rosa Parks died late last night at her home in Detroit. Parks is best known for refusing to give up her seat to a white passenger in 1955. Park's act of resistance towards institutionalized segregation in Montgomery, Alabama as well as the rest of the South and the nation landed her in jail, and fueled the Montgomery bus boycott and a national movement against racism. Long considered one of the mothers of the civil rights movement, she died from natural causes surrounded by loved ones at her home in Detroit. Again, Rosa Parks died last night. She was 92.