October 07, 2005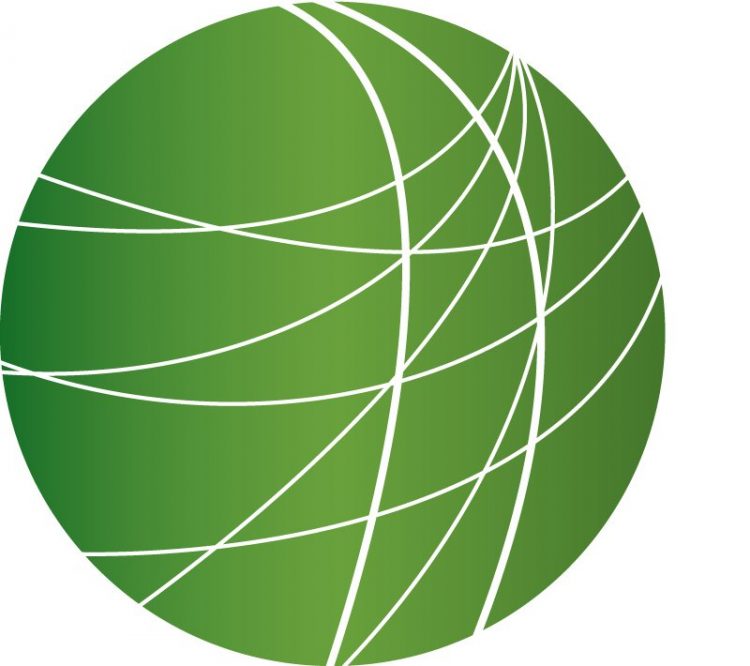 Headlines (5:02)
NYC SUBWAY PLOT
Strict security measures have been implemented in New York City's subway system after FBI warnings of a terrorist plot involving bomb-laden baby carriages and briefcases. In New York City, Rebecca Myles reports.
In New York City, part of Penn Station was closed this morning, with one entrance sealed off with yellow crime tape… although Amtrak was still boarding some trains and operating some tickets windows. At the Port Authority Bus Terminal, one lane of traffic on Ninth Avenue was reserved for emergency vehicles. Yesterday afternoon city officials swarmed the transit system, with an officer assigned to each subway station. New York City Poice Commissioner, Raymond Kelly said the police department was stepping up plainclothes patrols, in subway cars and that bag searches will be increased, and extended to buses and ferries. On average an estimated 4.7 million commuters ride the New York subway system. Last night Mayor Michael Bloomberg rode the subway home in an effort to encourage residents to keep riding the subways, but cautioned them to be watchful.
KATRINA CONTRACTS RE-OPENED
The new director of the Federal Emergency Management Agency announced Thursday that Hurricane Katrina relief and clean-up contracts will be re-issued and subjected to an open-bidding process. Ryme Katkhouda of the DC Radio Coop reports from Washington DC.
FLAHERTY: "It shows that the grassroots pressure has been paying off, but we are still not talking about real grassroots community control of reconstruction."
JORDAN FLAHERTY, a union organizer from New Orleans is not totally celebrating the recent news that the Federal Emergency Management Agency will re-issue more than $1.5 billion in Hurricane Katrina relief and clean-up contracts to private companies that will do the jobs at the lowest cost, the agency's new chief promised Congress on Thursday.
FLAHERTY: "We need to have the community controlling there construction."
Similarly, Curtis Mohammad, the co-founder of Community Labor United, a coalition of groups in New Orleans is not sure that this would cure the process which had led to waste, cronyism and the exclusion of local merchants. Senators on the Homeland Security Committee lamented that some contracts found their way to well-connected contractors such as Houston-based KBR, a subsidiary of Halliburton ran previously by Vice President Dick Cheney. I'm Ryme Katkhouda, the dc radiocoop.org, in Washington DC.
GUANTANAMO HUNGER STRIKE
An estimated 200 detainees at the US naval base in Guantanamo Bay have been on hunger strike for nearly two months. Clive Stafford Smith, an attorney representing 40 detainees, says that 21 of the hunger strikers are now held in restraints 24 hours a day as they are force-fed through nasal tubes. The detainees began their hunger strike in protest of the conditions at the base and circumstances of their detention. Only a handful of the approximately 500 detainees have ever been charged.
WEST BANK KIDNAPPINGS
Three Hamas leaders were kidnapped today in the West Bank after clashes erupted last week in the Gaza Strip between Hamas operatives and Palestinian police. Manar Jibrin reports from the West Bank.
Three West Bank Hamas leaders were kidnapped Friday morning by a group calling itself, the "Al-Farouk Omar Bin El Khattab" Group. This kidnapping is the first public activity for this group, which has not mentioned any affiliation with any of the Palestinian political factions. The first two kidnapping victims were released after few hours while the third is still in custody. The group said in a media statement that the kidnappings were in response to what they called, Hamas' disrespect of Palestinian law. The group warned Hamas against further violations of the law. Last week, clashes erupted in Gaza when Hamas operatives opened fire on Palestinian Police who were attempting to arrest a Hamas leader. Three people, including a police officer, were killed and dozens were injured. For Free Speech Radio News From the International Middle East Media Center IMEMC.Org in Palestine I'm Manar Jibrin.
EU DELEGATION ON NEPAL
At the conclusion of this week's visit to Nepal, a European Union delegation determined that the country is in danger of political collapse. Binu Alex has more from Ahmedabad.
Nepalese King Gyanendra seized direct power in February blaming politicians for their failure to effectively combat Maoists insurgents. The EU delegation was led by Tom Phillips – the director for South Asia and Afghanistan at Britain's Foreign and Commonwealth Office. Phillips said the King's takeover has pushed the government's institutions to the verge of breakdown. The delegation also voiced concern over the Maoists' continued recruitment of child soldiers and condemned the use of violence to promote Maoist ideology as the answer to Nepal's problems. More than 12,000 people have been killed during the nine-year Maoist insurgency which seeks to replace the country's monarchy with a communist republic. The EU delegation concluded that the only solution is for Nepal to return to multi-party democracy. From Ahmedabad in India, I am Binu Alex for Free Speech Radio News
Features
Energy Battle in Congress (2:32)
Market analysts say that as consumer demand for crude oil decreases, so does the price. However, those same analysts also say that, with winter approaching, the price of heating oil and natural gas could skyrocket. Meanwhile an energy battle is taking place in Congress today, as the House voted on a bill that would make it easier for more refineries to be built in the United States. Republicans say this bill will address the energy needs that arose due to hurricanes Katrina and Rita. Democrats argue that Republicans are using the hurricanes as an excuse to provide kickbacks to oil companies. Selina Musuta reports from Washington.
The Release of Ireland's Rossport Five (3:12)
Five men from the west of Ireland are celebrating victory after their release, following 94 days in prison for protesting against an illegal pipeline built through their lands. Willie Corduff, brothers Vincent and Philip McGrath, Micheál O'Seighín, and Brendan Philbin, collectively-known as the Rossport Five, have been held since June 29th in Dublin's Cloverhill prison following a breach of a High Court injunction taken out by Shell, Statoil, and Marathon, Shell's partner companies. The five County Mayo men, three part-time farmers and two retired school teachers, were jailed after objecting to the proposal and then partially constructed gas pipeline connecting the Corrib gas field in the Atlantic Ocean to an onshore refinery set to be built nine kilometers inland. From Dublin, Rachel Ingersoll has more.
Everyday Iraqi Stories: Part 1 in an FSRN Series (2:19)
Violence has surged in Iraq in recent weeks, particularly ahead of the crucial October 15 national vote on the new constitution. Near-daily reports of car bombings, roadside bombs, gun battles and kidnappings riddle media reports around the globe. What unfolds in the broader media is a public record of snapshot stories describing incidents of violence. What is sometimes missing are accounts from everyday Iraqis earning a living, making their homes, and raising their children in the middle of what analysts say is beginning to look, and feel like, civil war. Throughout the month of October, FSRN will bring accounts of Iraqi life in the midst of military occupation. Faliha Mosa is a mother of nine. She spoke with FSRN's Salam Talib about life in Baghdad and what is no longer being reported about in the news.
The Continued Militarization in New Orleans(2:54)
As residents begin coming home to New Orleans, arrests and police violence are on the rise in the militarily-occupied city. With every type of police and federal officer in the US – from the DEA to the FBI to the New Orleans Police Department itself roaming the streets of New Orleans, many former residents are afraid to come home, and some wonder if the ongoing military occupation is being used to intimidate them into not returning to their homes. Jenka Soderberg reports from New Orleans.
The Wake of Hurricane Stan Ravages Central America(2:19)
Torrential rains continue in Central America, as the death toll has climbed to more than 250 people. The region is facing the wake of tropical storm Stan, a category 2 storm, which left the ground severely soaked. As rains continue, the region has faced hundreds of massive landslides. Ten of thousands of people have fled their now destroyed homes. Tim Russo is our correspondent in Mexico, where rains there have affected more than 1.5 million Mexicans in 5 states, and has claimed at least 30 lives.
Red Cross Says Thousands Could Have Been Saved from Tsunami(3:05)
The International Red Cross released its annual report this week on world disasters and found that the number of deaths more than tripled in 2004 from the previous year. The Indian Ocean tsunami alone killed a quarter-of-a-million people. The Red Cross report says tens of thousands of people could have been saved is they had been given earlier warning. FSRN's Doualy Xaykaothao has more from Bangkok.
Worker Run Hotel Holds Rally in Buenos Aires(3:03)
In the center of downtown Buenos Aires, workers from the cooperative-operated BAUEN hotel set up a demonstration with a banquet table and hotel beds in the streets to prove that workers can successfully run a business. They are demanding that the city government pass a law so that the worker's cooperative can continue to legally manage the hotel. FSRN's Marie Trigona reports from Buenos Aires.