October 14, 2005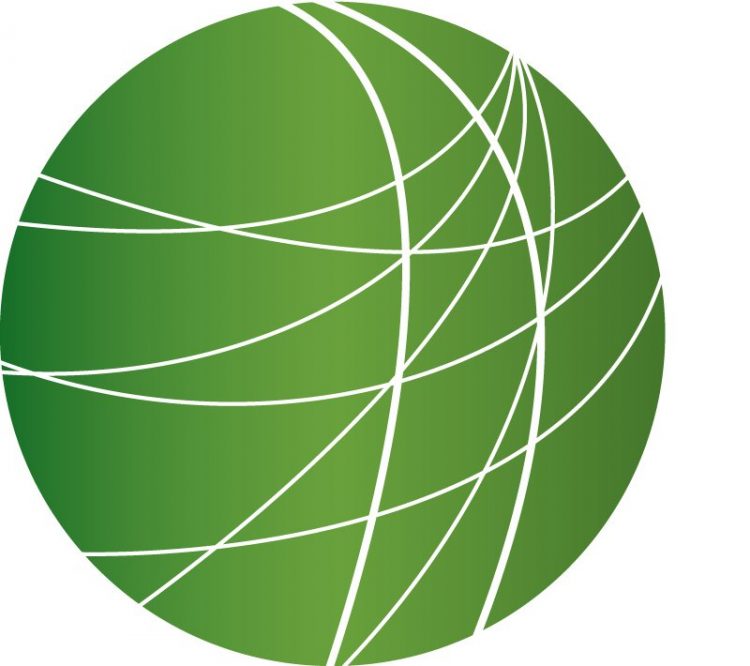 Headlines
NALCHIK SEIGE ENDS
Fighting has ended been Russian troops and Chechen rebels in the city of Nalchik. After a prolonged exchange of gunfire and a hostage situation, Russian authorities say they have regained complete control of the town. Rebel fighters attacked a number of strategic police stations and government buildings in Nalchik on Thursday. Over 100 people – including civilians, police and rebels – are said to have died in the fighting.
ASYLUM RULING
A landmark legal decision has found the British government's policy on the forced deportation of failed asylum seekers to be unjust. A British court today ruled in favour of a Zimbabwean asylum seeker's appeal against his forced deportation. The test case has wide implications for other asylum seekers in the same position. From London, Naomi Fowler reports:
It was a humiliating loss today for the Home Secretary Charles Clarke. He had wanted to forcibly deport hundreds of Zimbabwean failed asylum seekers but the repatriations were delayed pending this appeal. The asylum and immigration tribunal ruled not only that he had been wrong to claim that it was safe to return Zimbabweans to Zimbabwe, but that his lack of interest in what really happened to those sent back was 'alarming.' The tribunal said evidence was ignored that Zimbabweans returned to Zimbabwe from Britain are regarded as 'spies' and 'traitors' by Mr Mugabe's regime. Many Zimbabweans are subjected to 'in-depth questioning' by Mr Mugabe's secret police and have reported ill-treatment. Campaigners say today's victory demonstrates the failings of the government's asylum policy. Emma Ginn of the National Coalition Against Deportation Campaign: 'A lot of this is talked about on a presumption that we have a fair and efficient asylum determination process, which is so not true. Tony Blair has made these arbitrary targets on deporting more people in a month than there are refusals in a month, which I think is demonstration of the fact that the asylum process has become disconnected with the protection that people need. The government is considering appealing against today's ruling. This is Naomi Fowler in London for Free Speech Radio News.'
NEW SPY SERVICE
The US National Intelligence director John Negroponte has announced plans for a new intelligence service to be administered by the Central Intelligence Agency. Joseph Macdonald reports from Washington DC.
The newly proposed National Clandestine Service will coordinate all US foreign human intelligence efforts in a bid to regain credibility after Iraqi and 9/11 intelligence failures. The BBC is reporting that the new office will be led by an undercover intelligence officer, known only as Jose. The unknown official will report directly to CIA director Porter J. Goss. The National Clandestine Service will be responsible for all foreign human intelligence activities, including those currently under the supervision of the FBI and the Department of Defense. This new distribution of roles leaves the CIA in a dominant position over the other agencies, but sources from Negroponte's office say that the CIA will not interfere with the internal affairs of the DoD or the FBI. How much real control the National Clandestine Service will have over the different agencies and whether it will be capable of pulling US human intelligence efforts together without sinking into interdepartmental rivalries remains to be seen. For Free Speech Radio News, I'm Joseph Macdonald in Washington DC.
FLAG DISPUTE
A long-time Catholic peace activist in New Haven, Connecticut, was fired yesterday from his teaching job over his refusal to permanently display the American flag in his classroom. Melinda Tuhus reports from New Haven.
Stephen Kobasa has taught in Catholic schools in Conn. for 25 years, the last six at Kolbe Cathedral High School. He never displayed an American flag in his room, because he believes that the Gospel is his moral touchstone, not any nation's laws or customs. Many of his students, upon hearing of his dismissal, rallied in his support in the halls of the school. And some teachers urged their colleagues to wear black armbands today to support his freedom of expression. Kobasa did not belong to a union, but the teachers' association at his school declined to support him.
(Audio :16) "The action taken against me was so undocumented, arbitrary, and without any justification — though I sought one — that it's impossible for me not to think that loyalty to a nation is here being placed over fidelity to the Gospel."
No authority at the school has explained why it suddenly became mandatory for Kobasa to display the flag after six years. A statement from the Arch Dioces of Bridgeport confirming Kobesa's dismissal said in part "Our Catholic Schools provide a dynamic learning environment in which respect for the opinions of others as well as respect for school property are both key components. The Diocese of Bridgeport has long believed that the American flag is an important fixture in its Catholic School classrooms." For FSRN, I'm MT in New Haven.
CENTRAL AMERICAN SPECIAL FORCE ***cut for time***
At the conclusion of a Florida summit meeting held in the wake of Hurricane Stan, Central American officials agreed to promote plans for a military rapid reaction force to respond to natural disasters. From Tampa, Mitch Perry reports.
Winding up a two-day conference in Key Biscayne Florida Thursday, Defense Secretary Donald Rumsfeld told a news conference that meetings with foreign ministry officials from Panama, Costa Rica, Nicaragua, Honduras, El Salvador, Guatemala and Belize achieved "useful progress toward increasing cooperation." Most of the ministers agreed to recommend to their home governments increased coordination in areas like intelligence sharing, operational procedures and deployments for natural disasters such as Hurricane Stan. Mudslides from that storm have buried as many as 2,000 people in Guatemala, and affected close to a 3rd of the population due to damage to roads, crops and housing. But the multinational military force is far from a done deal. Participants said some of their countries' constitutions might not allow them to deploy troops abroad Also, Honduran Defense Minister's insisted that a multinational battalion — of 700 to 900 members — is needed to fight gangs that he said are obtaining weapons from drug smugglers. Nicaragua's Defense Minister objected, saying that the armed forces of Central America do not have legal powers to capture or extradite suspected gang members or drug traffickers. Mitch Perry, FSRN, Tampa.
Features
W.H.O. SAYS AVIAN FLU DOES NOT SPREAD FROM BIRDS TO HUMANS EASILY
European Union experts held crisis talks on bird flu to examine the risk migratory birds might pose for the region. This according to a report from Reuters. The meeting was expected to approve measures to combat the spread of the disease by requiring EU member states to reduce contact between poultry and wild birds in high risk areas. This could include keeping poultry indoors. However, the World Health Organization says all evidence so far shows that the H5N1 virus does NOT spread easily from birds to infect humans. The agency is calling on rich countries to be more generous in providing financial and technical assistance in efforts to combat bird flu in Asia. W.H.O.'s regional director in Asia says that while a global pandemic is possible, it is also preventable. GIRLIE LINAO IN MANILA REPORTS.
CONCERNS EXPRESSED OVER INFLUENZA DRUG SUPPLIES
While supplies of the drug Tamiflu are being snapped up, the flu vaccine maker, Roche is allegedly refusing to allow the production of a generic alternative. Invented in the Bay area, Tamiflu, is a pricey brand name version of a vaccine used against bird flu. Grace Turner has the story.
POLITICAL BOUNDARIES PREVENT SOME KASHMIRIS FROM PROVIDING AID
This morning an aftershock measuring 5.3 on the Richter scale again jolted the quake devastated region surrounding Kashmir. Saturday's 7.6 magnitude earthquake killed more than 25,000 people– most of them on the Pakistani side of Kashmir. Some say the toll could exceed 40 thousand. Now rescuers are shifting their focus from continuing the search for survivors to preparing for continued threat of exposure from cold and thunderstorms. Bad weather has already hampered the movement of supplies region. U.N. undersecretary-general and emergency relief coordinator, Jan Egelund, says that good coordination is key to providing relief efforts despite the obstacles.
(Jan Egeland Audio)
Meanwhile Kashmirs on the Indian side are eager to help out the people in Pakistan administered Kashmir. The region is divided between India and Pakistan by a ceasefire line, and movement across the line is not allowed. From Indian administered Kashmir Shahnawaz Khan has more.
CHILE'S EXPORT PROFITS MAINTAINED AT EXPENSE OF WORKERS AND ENVIRONMENTAL PROTECTION
Chile's vast export industry has come into question by non-governmental organizations due to the serious labor and environmental conditions faced by workers. Chile is rapidly becoming one of the worlds major producer of agricultural products and salmon consumed in Europe, Canada and United States. Local NGOs charge that poor labor and environmental conditions give Chile an unfair economic advantage or social dumping that keep its single crop export industry growing and maintain low prices. FSRN's correspondent in Chile Jorge Garretón explains.
MILLIONS MORE MARCH CALLS FOR GOVERNMENT ACCOUNTABILITY
This weekend scores of people are expected to converge in Washington DC for the Millions More March and rally, in commemorating the ten year anniversary of the Million Man March. Ten years ago about a million black men of various ages and backgrounds came to the nation's Capitol calling for personal responsibility. But Free Speech Radio News Correspondent Selina Musuta reports that this year organizers of the march are calling for government responsibility.
POLICE OPEN FIRE ON DEMONSTRATING STUDENTS IN INDIA
Students from the Garo tribe, living in the hills of India's north-eastern state Meghalaya, have been staging protests against planned educational reforms that have created divisions that some feel have marginalized ethnic groups. The proposed changes include a centralized education board and appointments of pro-administration people in key positions. The tribal students fear the changes would make education gradually inaccessible for them. But security forces reacted violently to demonstrators… opening fire on students killing 17 and injuring hundreds. Vinod K. Jose has more.