October 12, 2005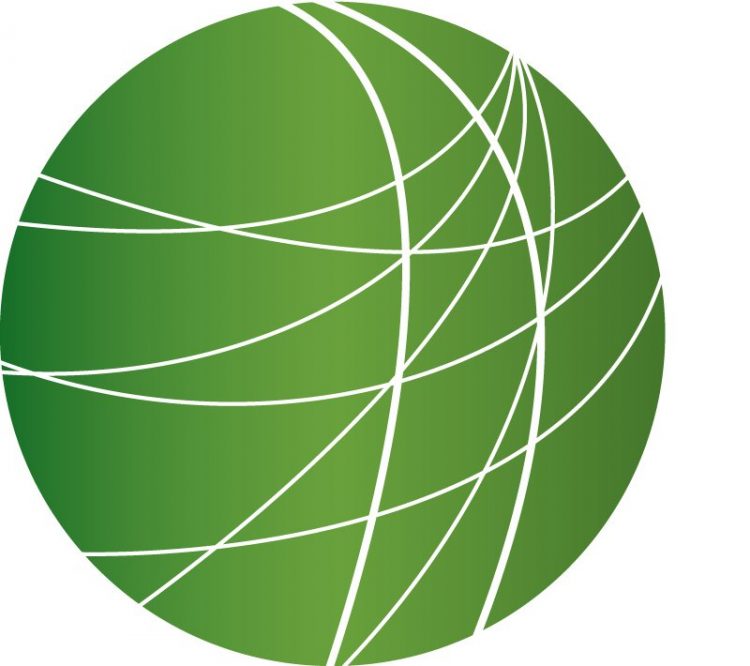 Headlines (5:09)
SYRIAN OFFICIAL COMMITS SUICIDE
Syria's Interior Minister, Ghazi Kanaan, was found dead in his office today. The cause of death was apparently a self-inflicted gunshot to the head. Kanaan was questioned by a United Nations investigator last month regarding a car bomb that killed the former prime minister of Lebanon, Rafik Hariri in February. The results of the United Nations investigation into Hariri's death are expected in the coming weeks.
HUMAN SHIELD RULING
Israel's Defense Minister says the Army will seek a reversal of last week's Israeli High Court decision to prohibit the use of Palestinian civilians as human shields. Manar Jibrin reports.
The Israeli army has repeatedly used Palestinian civilians as human shields in military operations conducted in the West Bank. Palestinian civilians have been forced to march in front of Israeli troops during invasions and arrests to protect soldiers from resistance gunfire. Marwan Dalal, the lawyer representing the petitioners from said that a reversal of the Israeli High Court ruling is unlikely.
(DALAL clip) (22seconds)
For FSRN from the IMEMC.ORG in Palestine, I am Manar Jibrin
UK JUDICIARY VS. BLAIR GOVERNMENT
As Tony Blair's administration published and presented to Parliament their proposals for new anti-terrorism laws today, the judiciary has publicly criticized politicians; applying pressure on them to interpret the law in a way they say is "wholly inappropriate." From London, Naomi Fowler reports:
'It's very unusual for the judiciary to speak out in this way and it signals just how serious relations are between judges and Tony Blair's government. The senior judge in England and Wales warned ministers not to attempt to 'browbeat' judges over its new anti-terrorism laws. A constitutional crisis looks ever more likely. Some judges have already said they will not easily approve the government's attempt to deport terror suspects to countries with poor human rights records. The Labour government also faces cross-party rebellion in Parliament on their other proposals. It plans to allow the police to hold a terrorist suspect for up to 3 months without charge. Many argue that another proposed offense of 'glorifying' terrorism would catch supporters of the Sandinistas in Nicaragua, or even Tony Blair's wife Cherie Blair; she gave a recent speech saying she could understand the motives of Palestinian suicide bombers. Tony Blair has claimed that the 'rules of the game have changed.' But the judiciary may not agree upon the legality of Blair's 'rules.' And Parliament may find them unconstitutional. This is Naomi Fowler in London for Free Speech Radio News.'
COLOMBIAN MOBILIZATIONS CONTINUE
Labor leaders in Colombia expect a huge turnout at a demonstration today calling on President Alvaro Uribe to abandon his bid for re-election. This – as thousands of indigenous people continue marching in opposition to a proposed Andean Free Trade agreement. The indigenous demonstration has been prohibited by the Uribe administration and on Monday one demonstrator died as police gassed the march.
LIBERIA
Liberians are awaiting the results of the country's presidential election. The election is the first in the West African country after the end of a 14-year civil war. Sam Olukoya reports from Lagos.
Liberians are hoping that the presidential election will help heal the bitter wounds inflicted by the country's fourteen-year civil war. The country's infrastructure and basic services like running water and electricity are in ruins after years of fighting. All twenty-two presidential candidates promised to rebuild the country if elected. With so many candidates, it seems unlikely that any of them will be able to secure fifty percent of the votes – a key requirement for electoral victory. If no clear winner emerges, a second round of voting will take place between the top two presidential candidates. Ex-international footballer George Weah and former World Bank economist Ellen Johnson-Sirleaf are the front-runners. Freed slaves from the United States re-settled in Liberia after the end of the slave era. The descendants of the freed slaves constitute five percent of the country's population. Tension between this group and the indigenous population was partially responsible for the country's civil war. However, the peaceful conduct of the election is seen as a sign that Liberians are now ready for peace. For Free Speech Radio News, this is Sam Olukoya in Lagos.
Features
Supreme Court Hears Whistleblower Case (2:42)
The Supreme Court heard the first of several free speech related cases that will be on their docket this fall. The high court reviewed a 9th circuit court decision that ruled in favor of a Los Angeles government employee who said that he was demoted after reporting possible wrongdoing by the local sheriff's office. Lawyers for the Los Angeles district attorney's office who are fighting the 9th circuit's ruling argue that free speech protection only applies to citizens not employees. Selina Musuta reports from the Supreme Court.
Report Criticizes Government Logging Policies (3:02)
The National Forest Protection Alliance released a report today on the nation's twelve most endangered forests. The report criticizes the federal government's pro-logging policies, especially in road-less areas of this country which provide a critical habitat for threatened and endangered species. Anastasia Gnezditskaia reports from Washington DC.
Everyday Iraqi Stories; Part 3 in a Special FSRN Series (2:35)
The Speaker of Iraq's Parliament said a new compromise had been reached on the Draft Constitution last night between Shiite, Sunni Arab, and Kurdish lawmakers. The White House welcomed the last minute agreement to gain Sunni Arab support for the new Iraqi Constitution, but said it would likely do little to stop the violence in Iraq they say will be directed at Saturday's referendum. Meanwhile, a suicide bomber killed 30 Iraqis at an army recruiting center in the northern city of Tal Afar. This follows yesterday's attack, when a different bomber plowed his explosive-packed vehicle into a crowded outdoor market in Tal Afar, killing g30 civilians. There were more casualties of the continuing violence in Iraq today, including 2 US soldiers killed, bringing the US military death toll since the 2003 invasion to 1,962 according to an AP count. Regarding the latest compromise on the Constitution, Iraq's President Jalal Talabani said on national television that there is now no excuse for Sunni to boycott the vote on Saturday, since all of their demands and suggestions have been accepted. FSRN correspondent Salam Talib spoke with Iraqi lawyer Adnan Al Hasnawi, who lives in Baghdad, to get his reaction to Iraq's new democratic process.
Children May be Playing with Toxic Toys (2:29)
A report released today shows that many children's toys like teethers, bath books and bath toys contain toxic chemicals, which could affect the health of a young child. FSRN's Rebecca Myles files this report.
California Labor Leaders Slam Schwarzenegger (2:50)
California state labor leaders are accusing Governor Schwarzenegger of going back on a campaign promise to promote openness in the government after the Governor quietly vetoed legislation last week that would list the names of large businesses whose employees are forced to use public health care programs. Max Pringle reports.
Mumia Abul Jamal Commentary: The Empire's Attack on Ojedo Rios and Independence (3:09)
Indigenous People's Day (2:00)
Today marks Indigenous People's Day, to remember this day in 1492 when a European named Christopher Columbus landed on what he thought was India, en event which started the process of the mass slaughter of millions of native people throughout the Americas. Los Angeles recently hosted a reading of historian Howard Zinn's A Voice of a People's History. Viggo Mortensen read from Bartolomeo de las Casas' account of that genocide in 1542.