October 19, 2005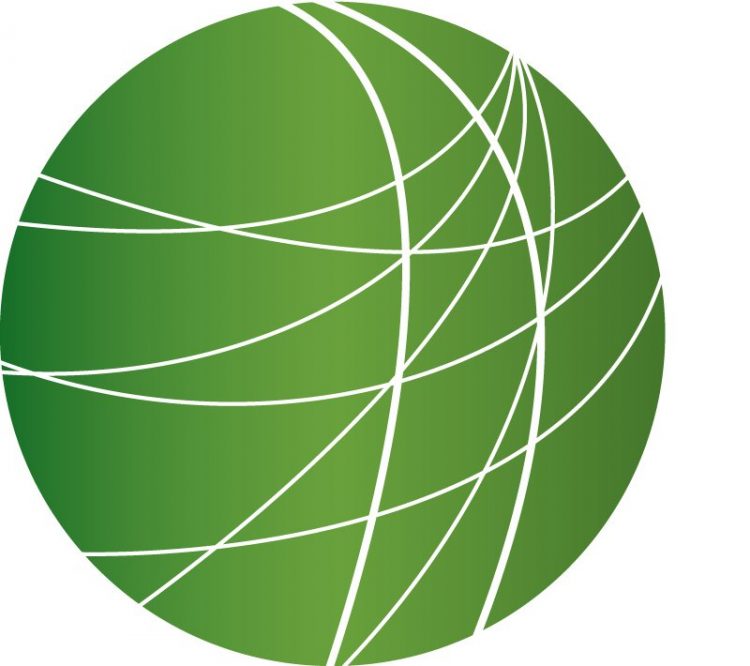 Headlines (5:00)
U.S. SOLDIERS WANTED
A Spanish judge today issued arrest warrants for three American soldiers in connection with the April 2003 shelling of the Palestine Hotel in Baghdad. A Spanish cameraman and a Ukrainian journalist were killed after a U.S. tank fired at the hotel; a known residence for many unembedded reporters covering war. The judge, Santiago Pedraz, said he issued the international arrest order after the U.S. authorities failed to cooperate with two prior requests for interviews with the suspects.
DATE SET FOR MIERS
In Washington, a date has now been set for the pending Supreme Court nomination hearings. Katia Al-Awwad has more from the capital.
Senator Arlen Specter announced today that confirmation hearings for Supreme Court candidate Harriet Miers will begin on November 7th. Harriet Miers is President Bush's nominee to replace outgoing Supreme Court Justice Sandra Day O'Conner. Miers has never served as a judge and, until recently, was a close legal aide to President Bush and the White House. Ralph G. Neas of People for the American Way says, "It's wrong to rush a hearing on this nominee for a lifetime appointment,". Supporters and opponents to the President's nominee have been looking into Miers past to gain insight on her views on issues like abortion and affirmative action. Many on both sides of the aisle are gearing up for what is expected to be an intense debate.
PINOCHET BANK SCANDAL
Today the Chilean Supreme Court gave the green light to prosecute former dictator Augusto Pinochet for financial crimes. From Santiago FSRN's Jorge Garretón has more.
This morning the Supreme Court lifted the former dictator's immunity in the so-called Riggs Bank case. Pinochet is charged with tax evasion, illicit enrichment and forgery of official documents. This case came to light earlier this year when an investigation by a U.S. Senate commission found that Augusto Pinochet held secret multi-million dollar bank accounts in Washington-based Riggs Bank. The Supreme Court allows the prosecution to charge Pinochet; his closest advisers; and family members. Pinochet allegedly held some 27 million-dollars in secret bank accounts. The prosecution argues the funds come from the illegal sale of arms. The defense argues Pinochet can only be charged with tax evasion between the years of 2000 to 2004, and that all other charges have expired because of the 5-year statue of limitations. This case against Pinochet joins a number of other cases of human rights violations. For FSRN this is Jorge Garretón in Santiago.
NUCLEAR ACCORD
The United States and India are close to agreement on a plan that would pave the way for a nuclear energy cooperation deal. Vinod K. Jose reports from New Delhi.
U.S. Undersecretary of State for Political Affairs Nicholas Burns begins a two-day visit in India tomorrow. A bi-lateral nuclear accord could be finalized when President Bush visits New Delhi early next year. As a conditionality, The US has asked India to separate its civil nuclear program from its military one. For nearly 30 years the United States opposed Indian access to nuclear technology because of India's development and testing of nuclear weapons. Bush reversed this approach in July with an agreement to allow U.S. nuclear cooperation with India. He is seeking changes in U.S. laws and international regulations to allow India to obtain restricted items, such as nuclear fuel. Also interested in the treaty are the American companies waiting to get engaged in civil nuclear cooperation with India. From New Delhi in India, I'm Vinod K. Jose for Free Speech Radio News.
HURRICANE WILMA
After claiming several lives in the Caribbean, Hurricane Wilma may be headed towards Florida's storm-battered Gulf Coast by the weekend. From WMNF radio in Tampa, Andrew Stelzer has more.
Hurricane Wilma is now the Atlantic's strongest storm in recorded history. With Sustained winds measured at 175 miles per hour, its also the most rapidly intensifying Hurricane on record. Wilma has caused mud slides In Haiti that have killed 10 people. One person is reported dead in Jamaica; where low lying areas have been flooded. Wilma is currently forecast to graze Mexico's Yucatan Peninsula and western Cuba by Friday, and hit the west coast of Florida this weekend. It could be downgraded from category 5 to 3 by then. Tourists have been ordered to evacuate the Florida Keys and the same order may soon apply for residents. Where Wilma may make landfall in Florida is still unclear. In coastal areas like Port Charlotte, hundreds of Floridians who were effected by hurricanes in 2004 still have FEMA issued tarps instead of roofs on their homes. Wilma is the 12th hurricane of this years season, which ties a record set in 1969. The National Hurricane Center says they've run out of English language names for this years tropical storms, so any new storms will be named using the Greek alphabet, beginning with the first letter, Alpha. For FSRN from WMNF radio in Tampa, I'm Andrew Stelzer.
Features
Saddam Hussein Trial Begins in Baghdad (3:49)
The trial against Saddam Hussein is underway in Baghdad today, where he faces crimes against humanity charges, including forced expulsion and failure to comply with international law. Hussein mocked the court today, responding angrily when asked to identify himself. The trial is now adjourned for 40 days, to give Hussein's defense time to prepare its case. Saddam's lawyers say the trial is pure theater. Joining us to talk about this historic trial is Rahul Mahajan, author of Full Spectrum Dominance.
Condoleeza Rice Appears Before the Senate Committee on Foreign Relations (2:30)
U.S. Secretary of State Condoleeza Rice testified before the Senate Committee on Foreign Relations today about the situation in Iraq. Senator's questions revolved around the role of Syria in sponsoring insurgency in Iraq, engaging the Sunni minority in the political process, and the possible attraction of international groups to solving economic and security problems in the country. Anastasia Gnezditskaia reports from Washington, DC.
A Look at the Recent Violence in Southern Russia (2:45)
Nalchik, the capital of the republic of the Kabardino-Balkaria province near Chechnya, saw the largest terrorist attack on Russian soil since Beslan, with a large number of militants attacking official installations across the city. The coordinated raids of Islamic guerrillas targeted police stations, regional security forces headquarters, and the city airport. The attack left dozens of rebels, civilians and Russian servicemen killed. The incident came on the heels of nearly daily reports of violence scattered across the region. The Republic of Dagestan alone witnessed nearly 100 terrorist attacks in the past 10 months. Danuta Szafraniec reports from Warsaw.
Increased Protections for Business Interests on Capitol Hill (3:31)
The House of Representatives approved a measure today to shield the food industry from lawsuits concerning prepared food, including fast food. The House is also on the verge of passing another bill to shield the gun industry from product liability lawsuits. Many consider this to be one of the most successful years for corporations on Capitol Hill as Congress has passed other business friendly laws, including limiting class action lawsuits and bankruptcy claims – all of this while Congress is on the verge of cutting billions of dollars for programs for the poor. Mitch Jeserich reports from Capitol Hill.
The Battle between the Self Employed Women's Association and the Government of Gujarat (4:10)
A tug of war between a 32 year old organization, the Self Employed Women's Association, and the government of Gujarat in India, has rendered some hundred and fifty thousand poor women without wages for the past six months, as the result of what started as a financial audit. FSRN's Binu Alex has more from Ahmedabad.
Protest against Military Recruiters at UC Santa Cruz (3:34)
US military recruiters, who were forced out of a UC Santa Cruz job fair by a rowdy demonstration six months ago, returned to the campus for the first time Tuesday, amid loud, disruptive protests. But as FSRN's Vinny Lombbardo reports, UC officials were determined to prevent another shut down of the campus job fair.