October 18, 2005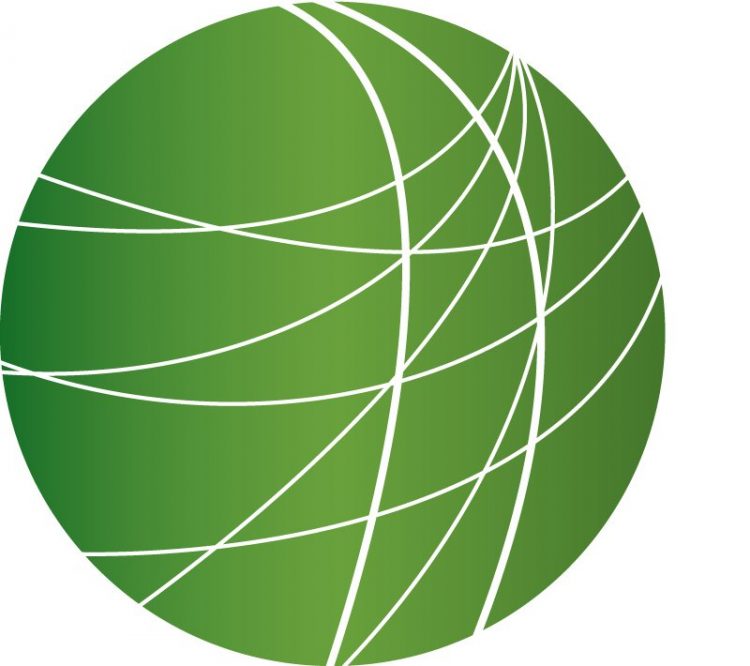 Headlines (6:09)
TORTURE CASE IN UK
Seven of Britain's top judges began hearing evidence this week on whether Britain can use evidence from other countries against terror suspects that may have been obtained by torture. Naomi Fowler reports from London:
The issue of torture was raised last year when foreign nationals held for years without charge or trial under suspicion of terrorism challenged the Court of Appeal. Their lawyers claim the men were being held on evidence obtained by torture carried out in Guantanamo Bay, Cuba. They asked the courts to rule against the use of evidence obtained by foreign states using torture. But the court decided by a 2-1 majority that as long as there's no involvement by the UK, evidence obtained under torture by agents of another country IS admissible. The ruling provoked anger and concern among human rights organizations across the world. Now, Britain's highest court, the House of Lords is hearing an appeal against that ruling. Lawyers argue that it breaches article 3 of the European Convention on Human Rights, which bans torture or degrading treatment. The judges will hear evidence from organizations such as Amnesty International, Liberty and the Law Society. They're expected to reach a decision by the end of the year. This is Naomi Fowler in London for Free Speech Radio News.
MASS GRAVE UNCOVERED
Forensic experts in Bosnia-Herzegovina have uncovered the remains of 482 victims in a village 20 miles from the location of one of modern Europe's most notorious massacres. Officials said earlier that the remains of another 1,000 victims have been already discovered in four other mass graves in the same village. Zoran Culafic reports from Belgrade.
Forensics experts believe that the remains are of Bosnian Muslims murdered after Bosnian Serb Army Commander General Ratko Mladic entered the city of Srebrenica in July 1995. The forensic team leader, Murat Hurtic, says that the condition of the remains indicated that they had been moved to the mass grave in the village of Liplje in an attempt to hide them. Of the hundreds of sets of remains uncovered – only eight skeletons were intact. In July 1995 Serb soldiers overran the eastern Bosnian enclave of Srebrenica during the Yugoslav civil war killing around 7,000 Muslim men and boys in what is seen as the Europe's worst massacre since World War II. Serb General Ratko Mladic and war time Serb leader Radovan Karadzic have been indicted by the Hague based International Criminal Tribunal for former Yugoslavia, however both of the are still at large. For Free Speech Radio News, I'm Zoran Culafic in Belgrade.
KASHMIR MINISTER MURDERED
A minister was killed in Indian administered Kashmir today when two militants barged into a high security zone. Two security personnel one civilian and One of the assailants were also killed in the shootout. From Kashmir Shahnawaz Khan has more.
Two armed militants entered A highly protected VIP residential locality in Srinagar on Tuesday, killing the state Minister of Education and three others. Security guards at the gate challenged the assailants, triggering a gun battle which killed one militant and two policemen. The other assailant jumped over the boundary wall into the adjoining house and opened fire at the Education Minister and his two guests. The gunman managed to escape from the scene. Two militant outfits — al Mansoorian and Islamic Front — separately claimed responsibility for the attack. The attack came despite, A temporary suspension of operations called by an alliance of 14 militant groups active in Kashmir. Chief Minister Mufti Mohammad Sayeed condemned the incident, saying the attack was made more reprehensible as the state remains in shock over the devastation by the killer quake on October 8. The Jammu and Kashmir government has ordered a high-level inquiry to probe how the two guerrillas entered the highly guarded Tulsibagh locality. For Free Speech Radio News I'm Shahnawaz Khan from Srinagar, Kashmir.
HURRICANE SURVIVORS ASSOCIATION
The thousands of Gulf Coast residents wishing to return home have joined forces with the Association of Community Organizations for Reform Now – or ACORN to form the first nationwide organization of displaced New Orleans residents and other Katrina survivors. Grace Turner reports.
This morning the nation's largest community organization of low- and moderate-income families, ACORN, announced the launch of the Katrina Survivors Association or AKSA. Stephen Bradbury, New Orleans AKSA head organizer, believes the government has failed in its response to the needs of the victims of Katrina.
(Bradbury) "I recall an article in the Wall Street Journal where rich white people up on Saint Charles Avenue where saying that they would like to see economic and demographic change in the city. They don't want the type of people who were there before coming back and that would certainly lead us to believe they are working to keep people who are the heart and soul of New Orleans from returning home." (25 sec)
The ACORN Katrina Survivor Association plans to reach a total of 100,000 members in the next year. In the coming months, AKSA members say they will use public pressure, direct action, and dialogue with elected officials to rebuild their communities from the grassroots up. For Free Speech Radio News, I'm Grace Turner.
TEACHERS STRIKE IN BC
Some 38,000 public school teachers in British Columbia, Canada, today complete their first week of what the government calls an illegal strike. Alison Benjamin reports from Vancouver.
Teachers walked out after the provincial government extended teaching contracts for two years. The government passed a law in 2001 declaring public education an essential service. This made strikes by public school teachers illegal. After finding the teacher's union in civil contempt last week, the BC Supreme Court froze assets the union could use as strike pay. The BC attorney-general has hired a special prosecutor to look at whether the union should face criminal charges for refusing to work. On Monday, thousands of teachers and other unionized workers marched at the legislature in Victoria, the capital of BC. Public transportation stopped in Victoria and was slowed in Nanaimo as workers carried out sympathy strikes. BC Transit is seeking a court order to resume transit service in Victoria. Around 600,000 students are affected by the strike. Alison Benjamin, FSRN, Vancouver.
Features
Bush Administration Continues to Push "Guest Worker" Program (3:59)
The Bush administration signaled today that it would oppose any immigration proposal that created a legal pathway to legal permanent residency for undocumented immigrants. Instead, the administration reiterated its call for a temporary guest worker program that would allow undocumented immigrants to work for up to 6 years in the US before being forced to leave. From Capitol Hill, Mitch Jeserich reports.
UN Reform (2:36)
During the celebration of the United Nations World Food Day in Rome yesterday, Zimbabwe President Robert Mugabe identified US President Bush and British Prime Minister Tony Blair as "unholy men." These comments, and those from Venezuelan President Hugo Chavez , criticizing what he called the "North American empire," led to applause from the audience. Today, the US Senate Foreign Relations Committee held hearings on United Nations reform. Ingrid Drake reports from Washington, DC.
The Wake of Hurricane Stan in Guatemala (2:44)
Wilma has now become the 12 hurricane this season, which ties the 1969 record. The hurricane may touch down on parts of Honduras and Nicaragua, where red alerts have been issued and residents are preparing heavy rains, which may cause flash-floods and mudslides. Meanwhile, the wake of Hurricane Stan has already devastated parts of Central America and southern Mexico in the past few weeks. Guatemala was the hardest hit by the storm, where at least 650 people have died and thousands have lost their homes. Jill Replogle reports from Santiago Atitlán, Guatemala.
Native Americans Sue Over Ski Resort Expansion in Arizona (3:41)
A trial is currently underway in Prescott Arizona, where native American groups and environmentalists have joined together in an effort to stop the expansion of a ski resort in the San Francisco Peaks. The area is sacred to 13 native American tribes as well as being a region of unique bio-diversity. The case may hinge on the religious rights of the native Americans and if successful, may affect how millions of acres of federal land across the country are managed. Maeve Conran reports.
Commission Reviews South Dakota Social Services (3:06)
South Dakota's Indian Child Welfare Act Commission held its final meeting in Rapid City this weekend. The Commission was created in January 2004 by Governor Mike Rounds to examine complaints that the Indian Child Welfare Act has been routinely violated by South Dakota's Department of Social Services. FSRN correspondent Jim Kent spoke to members of the Commission to see what they've accomplished during their tenure, and what they anticipate for future compliance by the state.
Watsonville Commemorates Victims of Violence (3:02)
October is known as Crime Prevention Month. Hundreds gathered in Watsonville, CA this weekend, to march for peace and commemorate the victims of violence. FSRN 's Vinny Lombardo has the story.