October 20, 2005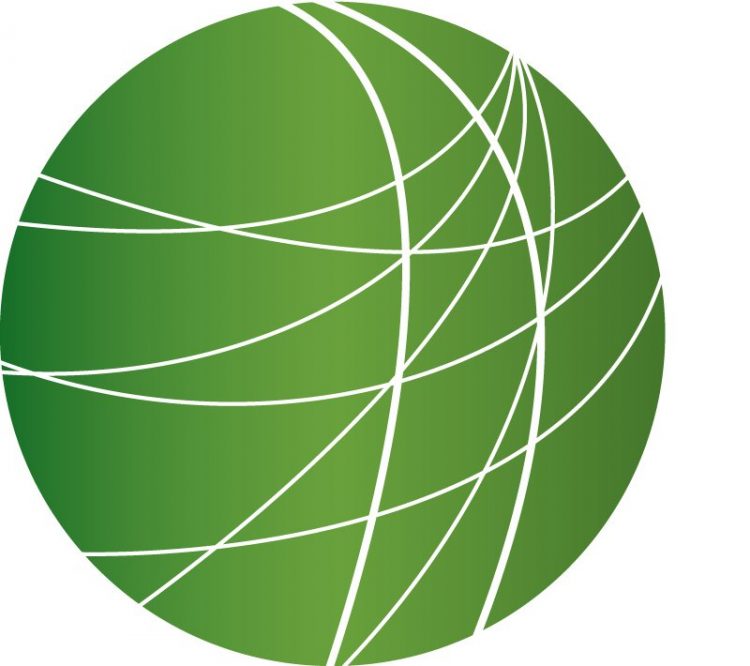 Headlines (4:51)
HARIRI ASSASSINATION REPORT
A United Nations team of investigators submitted their findings today in the case of the assassination of former Lebanese Prime Minister Rafik Hariri. Hariri was killed in February by a massive car bomb in Beirut. A number of powerful Syrian officials were interviewed during the investigation and many suspect some sort of Syrian involvement in Hariri's murder. The report will not be made public until the UN Security Council has had a chance to review it.
GUARDIAN REPORTER KIDNAPPED
An Irish journalist working for a London-based newspaper has become the latest foreign press worker to be kidnapped in Iraq. Anatasia Kershaw reports from London.
Rory Carroll, Iraq correspondent for the British newspaper, the Guardian – was kidnapped by gunmen last night in Baghdad. Carroll was preparing a report for today's edition of the paper on Saddam Hussein¹s trial. The Irish journalist was abducted as he left a private residence after conducting an interview. The Irish government has urgently appealed to several middle-eastern embassies to help discover his whereabouts. Police in Baghdad have interviewed Carroll's work colleagues who witnessed the abduction. According to the Committee to Protect Journalists, an organization that works to protect press freedom worldwide, at least 34 media workers have been kidnapped in Iraq since April of 2004. This is Anastasia Kershaw reporting from London for Free Speech Radio News.
NIGERIAN DEBT RELIEF
The Paris Club of creditor nations has agreed to give Nigeria 18 billion dollars worth of debt relief. Sam Olukoya reports from Lagos.
The debt relief comes at a time of growing discontent in Nigeria regarding debt payment to external creditors like the Paris Club. The Paris Club, is a group of powerful creditor nations including the United States, Britain and Japan. The Nigerian government says the interest rate tied to the loan from the Paris Club grew by billions of dollars in the last twenty years. Nigeria spends about a third of its annual budget on debt servicing and therefore, can not afford to execute vital social and economic programs. Many Nigerians disagree with loan repayment on the grounds that the loans went to corrupt military regimes and never directly benefited the country. Corrupt officials are widely accused of siphoning loan money to their private foreign bank accounts. Before the relief, Nigeria owes the Paris Club about $30bn. For Free Speech Radio News, this is Sam Olukoya in Lagos.
MINIMUM WAGE STAGNATES
The Senate has rejected two proposals to increase the federal minimum wage. Katia Al Awwad reports Washington DC.
The Senate yesterday voted 51 to 47 against a proposal by Massachusetts Senator Ted Kennedy to raise the minimum wage from $5.15 to $6.25 over the course of 18th months. An alternative proposal presented by Senator Michael Enzi of Wyoming also failed by a vote of 57 to 42. Enzi's proposal stipulated the same wage increase, but included various breaks and exemptions for small businesses. Sen. Kennedy argued that one in ten American families lives below the poverty line and that the current minimum wage is not enough to lift families out of such poverty. The last time Congress approved an increase in the federal minimum wage was in 1996. For Free Speech Radio News in Washington DC, this is Katia Al Awwad.
AMAZON DROUGHT
FSRN's Sao Paolo correspondant Toya Mileno reports:
The Amazon river has been critically affected by the worst drought to strike Brazil in the past 50 years. Scientists who study the Amazon river say that high temperatures in the Atlantic ocean – possibly caused by global warming – are responsible for the severe drought in the Amazon river basin. 914 communities and 28 cities have been left isolated in a region where much of the transportation is by boat. Authorities from Amazonas state in Brazil declared a state of emergency on October 10th. Brazil's Federal Government has sent over 14 million dollars to help 32 thousand families in the drought stricken area. The severe drop in water levels has produced more than 150 tons of dead fish, including 120 rare Peixes-Bois; an endangered species in the Amazon river system. Health officials fear the outbreak of an epidemic when water levels return to normal – as remains of dead animals and garbage could contaminate the rivers that supply the population with water. Brazil's National Institute of Meteorology predicts that winter rains will begin in November.
Features
Guantanamo Bay Detainees Say They are Being Force Fed to Inflict Pain (2:55)
Newly declassified documents reveal that Guantanamo Bay detainees who are on a hunger strike are claiming they have been abused in force feeding methods. They claim that feeding tubes were forced up their nose and down into their stomachs without the use of anesthesia or sedative, and were used to inflict pain. They also claim that the same un-cleaned tubes were used on differed people being held at GITMO. These new allegations come as a new report just released by a human rights group claims that at least 100 detainees have died while in US custody since 2002. Mitch Jeserich reports from Washington.
Mahmmod Abbas Meets with President Bush (1:48)
Palestinian President Mahmoud Abbas met with George Bush today at the White House. After their meeting, they both addressed reporters in the Rose Garden, where Bush for the first time indicated an independent Palestinian state may not be created while he's still in office.
Kashmir Earthquake Relief Efforts (3:24)
For the first time in 16 years, a person in Indian-administered Kashmir can call another in Pakistan-administered Kashmir. As a humanitarian gesture, India has set up a four calling centers in Jammu and Kashmir, where people can call their loved ones across the line of control in Muzaffarabad. The step was taken after a killer quake rocked the region on October 8. More than 40,000 people have died in Pakistan administered Kashmir, with an additional 1300 people have died on the Indian side. From Srinagar, Shahnawaz Khan has more
Generic Drugs for Bird Flu (4:28)
Amidst growing demand by consumer groups that Western countries should be well prepared in the event of an outbreak of bird flu, concern about the availability of enough drugs to stop its spread is growing. As India's second largest pharmaceutical company, Cipla is prepared to make a generic version of Roche's Tamiflu available, groups are also asking the US government to allow imports of generic versions of patented medicines such as Roche's Tamiflu to help the country prepare for a possible bird flu pandemic. As FSRN's Binu Alex reports from India, generic version offer affordability and availability, especially in cases of emergency.
Radio Shutdown in Senegal (3:46)
Senegal's first private radio station, Sud Fm, which went on air in 1994, contributed in reinforcing democracy in the country through the peaceful change of power that happened in Senegal in 2000. However, it was closed down this week, as Ibrahima Gassama, the head Sud FM in the Casamance interviewed Salif Sadio, of the armed rebel group Movement for Democratic forces for Casamance, who said he was still fighting for the independence there. Ndiaga Seck reports.
The High Price of Living in San Diego (3:52)
The San Diego City Council approved a landmark Community Benefits Agreement for a $1.4 billion housing development project with a 5-to-1 vote this week. It's the first time developers and community groups have worked together in the city to come up with a mutually acceptable agreement. More than 20 San Diego labor and community groups formed a Community Coalition for Responsible Development, or ACCORD, and hope this process sets the standard for future development in the city. In San Diego, Miles Ashdown reports.