October 21, 2005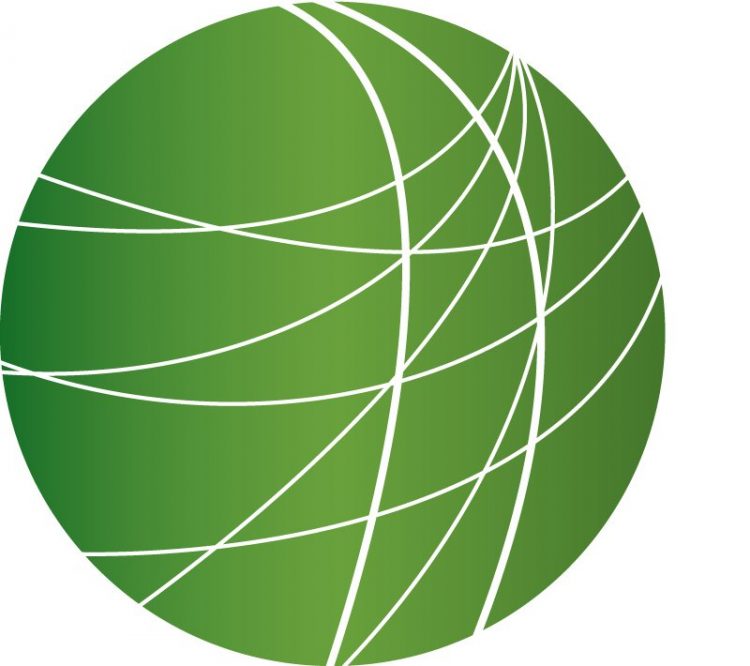 Headlines
REACTION TO HARIRI REPORT
An investigative report presented to the United Nations Security Council accuses Syrian and Lebanese officials of involvement in the assassination of former Lebanese Prime Minister and billionaire businessman Rafiq Hariri. Haider Rizvi reports from the United Nations.
Both Syria and Lebanon have strongly denied the allegations made in the report. Faysasal Mekdad, the Syrian ambassador, said the report is based on political motives and that it does not deal with the actual facts related to the crime. In his words, the report is a big lie,. It's and not a credible report. John Bolton, the US ambassador, on the hand, called the report hard-hitting and said it requires a follow-up from the Security Council. Hariri was killed in a car bomb in February this year. In their report, the UN investigators said the inquiry is not complete and that it needs to be continued. They will be back to the Security Council with another report in December.
DELAY IN COURT
Former US House Majority Leader Tom Delay appeared in court today as part of a conspiracy case that accuses him of money laundering. In Houston, Renee Feltz reports the trial will be postponed as DeLay seeks a new judge:
DeLay's spent 4 minutes before Judge Bob Perkins in the Travis County courtroom. His attorney asked the judge to recuse himself because he'd made donations to progressive group, moveon.org… noting the group was selling tshirts with Delay's mugshot. MoveOn says they're not selling the shirts. Jake Bernstein was in the courtroom reporting for the progressive magazine the Texas Observer:
(14 sec cut) "The judge did give a small contribution to MoveOn but he said he'd given it in 2004 during the presidential election to help John Kerry."
Judge Perkins will allow a separate judge to hear the recusal motion. Delay also requested a change of venue from the Democratic-leaning Travis County – a move Bernstein finds ironic:
(6 sec cut) "DeLay and his lawyer have been arguing for a quick trial but i don't see how they'll get it with all these procedural motions.'
Pundits in Washington DC say Delay will have a difficult time reclaiming his leadership position if his trial fails wind up before January, when some Republicans will press for an election to replace him. From KPFT in Houston, I'm Renee Feltz for FSRN.
WILMA APPROACHES
After killing at least 13 people in Jamaica and Haiti, Hurricane Wilma is bearing down on Mexico's Yucatan peninsula, and is slowly creeping towards Cuba and South Florida. From WMNF in Tampa, Andrew Stelzer reports.
With 145 mile per hour winds, Wilma is expected to produce 10 to 20 inches of rain in Mexico's Yucatan peninsula and up to 40 inches in Cuba's mountainous regions. Cuba has already evacuated almost 400,000 people from its westernmost provinces. Forecasters say landfall somewhere on Florida's southwest coast isn't likely until sometime Monday afternoon; by then it may be as low as a category 2. The state of Florida has declared a state of emergency, as have many local counties. This gives authority to each counties administrator to make decisions about resources and money. In coastal areas like Port Charlotte, hundreds of Floridians who were effected by hurricanes in 2004 still have FEMA issued tarps instead of roofs on their homes. Several counties have begun evacuating coastal areas, or have plans to do so by Saturday. For FSRN, from WMNF in Tampa, I'm Andrew Stelzer
NEW ORLEANS HOUSING VICTORY
The residents of Forest Park apartments in New Orleans are celebrating a victory today, after the owners of the public housing complex agreed to stop evictions and to maintain existing leasing arrangements. Jenka Soderberg has the story from New Orleans.
Today's victory comes after the residents led a week-long campaign to pressure the apartments' owner to stop illegal evictions of public housing residents. The campaign included a resident takeover of the management office, as well as solidarity actions at the property owner's offices in Boston and Washington, DC. Many residents of New Orleans are dismayed at the chaos and inaction of the federal housing authorities. Their New Orleans office has been closed since Hurricane Katrina hit. Cynthia Wiggins is the manager of a local public housing project:
(clip)"HUD is trying to manage this out of Washington DC and it can't happen. This thing has to be managed here in the city. It's ludicrous from our perspective that we have erople in Washington DC that think they know what's happening here but haven't been here to see the destruction."
The emergency freeze on evictions, declared after the flood, will end on October 25th. Jenka Soderberg, FSRN, New Orleans
LABOR DISPUTE IN ARGENTINE SUBWAY
Contract workers from the Buenos Aires subway system clashed with police last night, after shutting down all 5 of the CITY'S subway lines. Marie Trigona has more in Buenos Aires.
Some 500 subway janitors and security guards from three temporary employment agencies went on strike to be included in the collective labor contract between formal employees and Metrovías, the private company that runs the Buenos Aires subway system. After the Labor Ministry refused to meet with the janitors and security guards yesterday, the workers blocked the subway line. Police then shot tear gas and fired water canons inside the subway tunnels, lined with high voltage electric cables. Protesting workers responded by discharging fire extinguishers, throwing rocks and building barricades with ladders. Dissident subway delegates from an independent union commission were threatening to shut down the 5 subway lines today to pressure for the inclusion of the temporary workers in the collective labor contract. The contract workers met early today with the labor ministry and the Metrovías company to negotiate a solution as subway service returned to normal.
Features
A Look at Harriet Miers
It's been a difficult week for the nomination of Harriet Miers to the Supreme Court. She has been slammed by Christian conservatives and had an embarrassing incident of having her questionnaire returned to her by the Senate Judiciary Committee for not adequately responding to the questions. Now, many religious conservative groups are saying that if Miers is confirmed, the GOP will be unable to count on their support in the upcoming 2006 elections. Mitch Jeserich reports from Washington.
UN's Report on Rafik Hariri Assassination
As we reported yesterday, The United Nations has released its report on the investigation into the February killing of former Lebanese Prime Minister Rafik Hariri. The report accused Syrian officials of not cooperating, and implicated top intelligence officers in both Syria and Lebanon in Hariri's assassination. This is the first official link between Syria and Hariri's murder. Syria's U.N. Ambassador Fayssal Mekdad reiterated that Syria is innocent in the murder and that they had have cooperated with the investigation. Top Syrian officials, including Syrian President Bashar Assad's brother were edited out the final UN report on its investigation into the assassination. The Syrians had previously been named as possibly helping plan the killing. Detlev Mehlis, leader of the UN probe, told journalists the names were not included in the public report because only one witness had identified them and he didn't want un-collaborated accusations to lead to an impression of guilt. Meanwhile, the White House is pressing for Syria to be held accountable for its role in the assassination. FSRN's Eric Klein spoke with Steven Zunes, professor of Politics at the University of San Francisco about the significance of the UN report on Hariri.
US Undersecretary Burns Visits India
US Under-Secretary of State Nicholas Burns met with Indian officials today to discuss steps towards the landmark Indo-US nuclear deal. Observers say the goal of his visit is to maintain the political momentum gained after an agreement reached between Prime Minister Manmohan Singh and President George Bush in Washington in July, in which the US pledged to change its domestic laws to resume nuclear supplies to Indian reactors, while India agreed to separate its nuclear and military facilities. From New Delhi, FSRN's Vinod K. Jose reports.
Buddhists Increasingly Targeted in Thailand
In Thailand, attacks against Buddhists and civilians are escalating in the country's southernmost provinces. Thai officials say a suspected Muslim insurgency is to blame for the almost daily violence, which has left more than 900 people dead in the last 21 months. From Bangkok, FSRN correspondent Doualy Xaykaothao has more on the latest attack.
Liberian Voters to Choose New President in Upcoming Runoff Election
Liberians are preparing for a run off election to choose a new president. The peaceful nature of the first round of polling suggests that Liberians do not want a repeat of a 14-year war that left the country in ruins- but the country still faces a delicate road to peace. Sam Olukoya reports from Lagos.
Diesel Emissions in California
The California Air Resources Board, which sets air quality standards for the nation's most polluted state, will consider a three-year delay in enforcing standards that mandate cleaner-burning transit buses. Leilani Albano reports.