October 27, 2005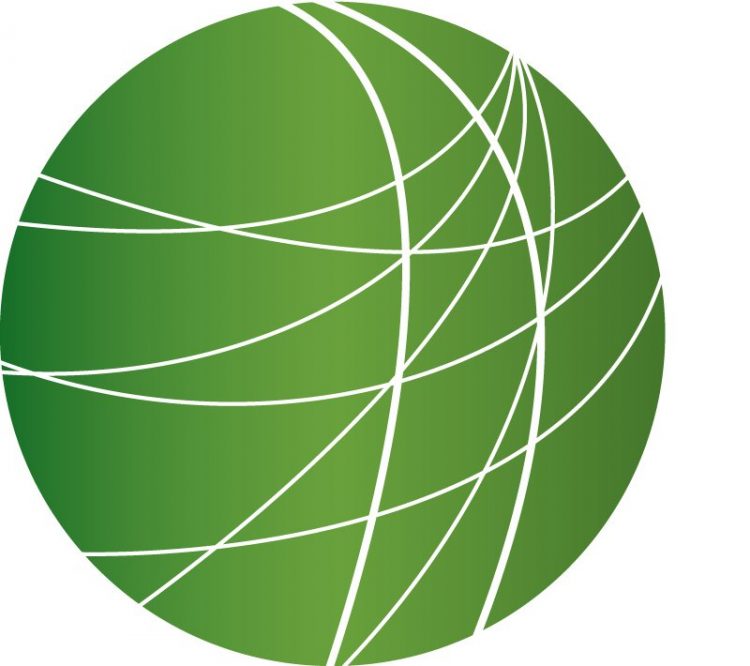 Headlines (5:00)
FOOD-FOR-OIL REPORT
Over 2000 companies have been implicated in wrongdoing during the Food for oil program. This, according to a report presented today at the United Nations. The program allowed the Saddam Hussein regime to sell oil in order to purchase humanitarian items during the years of economic sanctions. Today's report – the result of an exhaustive probe – found that the Hussein regime received approximately 1.8 billion dollars in kickbacks and surcharges during the Food-for-Oil program.
ISRAEL-IRAN TENSIONS
In other UN news, Israel is calling for Iran's expulsion from the international body after Iran's president said yesterday that Israel should be "wiped off the map". UN Secretary General Kofi Annan is scheduled to visit Iran in the coming weeks.
ISRAEL-PALESTINE VIOLENCE
Meanwhile, Israeli Prime Minister Ariel Sharon has called off plans for a summit meeting with Palestinian President Mahmoud Abbas amid escalating violence in the region. Manar Jibrin reports from the West Bank
Israeli military vehicles rolled into the West Bank city of Jenin today, after a suicide bomber killed five people in Hedera on Wednesday. Islamic Jihad claimed responsibility for the suicide bombing saying that it came in response to the assassination of an Islamic Jihad commander in Tulkarem on Sunday night. The Israeli army carried out air strikes in the Gaza Strip last night and today launched a series of operations targeting Palestinian resistance groups in the West Bank. Israeli troops arrested Islamic Jihad leader Shiekh Abdulhalim Izziddin during today's incursion into Jenin. In addition to the military operations, Israel has once again closed the Gaza Strip border crossings to Israel.
GUANTANAMO RULING
U.S. District Court Judge Gladys Kessler ruled yesterday that the U.S. government must provide medical records to defense attorneys for hunger-striking Guantanamo Bay detainees. Don Anque reports from Washington DC. Detainees began a hunger strike in August to protest conditions at the camp and the call attention to their legal situation. Judge Kessler called the testimony of forced feedings "deeply troubling". Lawyers representing the detainees allege that U.S. personnel and soldiers at the naval base have brutally shoved feeding tubes as thick as fingers through the men's noses into their stomachs. The detainees say neither sedatives nor anesthesia are used during the procedure. Dr. John Edmondson, commander of the U.S. Navy Hospital at Guantanamo, denied all of the detainee allegations in a brief filed with the court. The defense attorneys expressed urgent concern over their clients' failing health after two and a half months of an ongoing hunger strike. Most of the approximately 500 detainees held at the U.S. naval base have never been charged with a crime.
MEDICAL MARIJUANA OFFICE
City Officials in Santa Cruz, CA have approved a measure to create an office to regulate medical marijuana distribution to city residents with a doctor's prescription. Vinny Lombardo reports.
Recognizing marijuana's therapeutic value, the Santa Cruz City Council voted this week to establish the Office of Compassionate Use. The new office will consist of a five-member advisory board that will coordinate medical marijuana distribution within the city. Local and federal authorities have been wrestling over its legal status of medical marijuana since California voters passed Proposition 215 nine years ago. Prop 215 permits marijuana use by chronically ill patients, provided they have a doctor's prescription. In June, the U.S. Supreme Court decided the federal government can still arrest and prosecute patients for marijuana possession. Santa Cruz is the first city in the U.S. to propose a medical marijuana dispensary. Vinny Lombardo. FSRN. Santa Cruz.
DELPHI VS. UAW
The United Auto Workers union is facing it's most serious challenge in decades. Doug Cunningham has the story.
Delphi – the largest U.S. auto parts supplier -is demanding harsh wage and benefit cuts it's demanding of United Auto Workers members in bankruptcy proceedings. Delphi's proposal slashes wages by more than 60 percent to as low as $9.50 an hour. Cuts in health benefits will amount to thousands of dollars a year per family. UAW Local 292 in Indiana says it's a ridiculous demand that no UAW leader or member could agree to. City University of New York Professor Stanley Aronowitz says this is a serious assault on wages and benefits built up in U.S. manufacturing over decades of hard struggle by workers and their unions.
(Aronowitz ) : "They're filing for bankruptcy primarily to break the back of the union and to subordinate the workers to a starvation wage."
Aronowitz says the UAW has the strength to fight but it's not clear right now what the UAW leadership will do.
(Aronowitz 2) : "The problem is not whether they're stronger or weaker in terms of numbers or whether they have the money or whether they have the membership. They have all of the above. The problem is whether they have the political and the labor will to make the fight." Delphi wants an answer from the UAW by December.
Features
Harriet Miers Withdraws Nomination (3:24)
It's a major victory for religious conservatives today as Harriet Miers withdrew her nomination to the Supreme Court. In a letter to the President, Miers said she feared that her nomination would be a burden to the White House as she expected the Senate Judiciary Committee to continue requesting documents that the President has refused to hand over. But, as Mitch Jeserich reports, many believe Miers' move was due to the far right's strength.
Hurricane Victims Denied Federal Assistance Due to Past Drug Convictions (3:14)
Despite receiving short-term aid from FEMA and private organizations, thousands of hurricane victims from the Gulf Coast are being denied public assistance like food stamps or housing, since Federal law prohibits individuals with past drug convictions from receiving public benefits. Legislation introduced on Capitol Hill today would change that, temporarily allowing victims of Katrina and Rita to receive benefits from federal programs. Darby Hickey reports from Capitol Hill.
Evicting New Orleans Residents (2:15)
As Louisiana Governor Kathleen Blanco's emergency freeze on evictions in the New Orleans area was lifted this week, landlords throughout New Orleans have begun to serve notices to thousands of tenants. Jenka Soderberg reports from New Orleans
Cancer Malignancies in Iraq (1:40)
At least one Iraqi civilian was killed and several others were wounded, and at least 3 US troops were killed and three were injured as roadside, car bombs and gun fire continue in Baghdad. The presence of US armed forces in Iraq is at an all time high of 161,000 as the country heads for elections in December. Meanwhile, medical assistance to those Iraqis affected by cancer malignancies appears to be increasing and ongoing violence and security issues hampers their ability to get the treatment they need. FSRN's Salam Talib spoke with Dr. Sadik Al Amash, a pediatrician who works at Baghdad's only radiology center, who addressed some of the major problems he encounters as a doctor.
Ireland's New Immigration Policies under Fire (2:57)
Despite widespread criticism and protest Ireland deported 50 asylum seekers last week, after having refused their refugee status. This was the fourth and largest mass deportation held this year, and 3 people were arrested while protesting them. Deportations and accusations of police overreaction towards protestors brought another demonstration outside the National Immigration Bureau today. FSRN's Maeve Conran was there and files this report.
Demonstration in San Diego for Over 2,000 US Soldiers Dead in Iraq (2:37)
More than 100,000 people gathered at over 1,300 candlelight vigils in all 50 states and DC last night to honor the 2,001 US troops who have lost their lives so far in Iraq. More than 10% of the American casualties come from California. In San Diego, about 100 people came together to remember those who gave their lives and to call for the end to the war. Miles Ashdown has more from the streets of San Diego.
Some Local Residents Attempting to Block Opening of Latino Supermarket (2:14)
Some residents of Valencia, a suburb north of Los Angeles, are seeking to block plans to replace an abandoned Albertson's grocery store with a popular Latino market. From KPFK in Los Angeles, FSRN's Leilani Albano reports.