October 26, 2005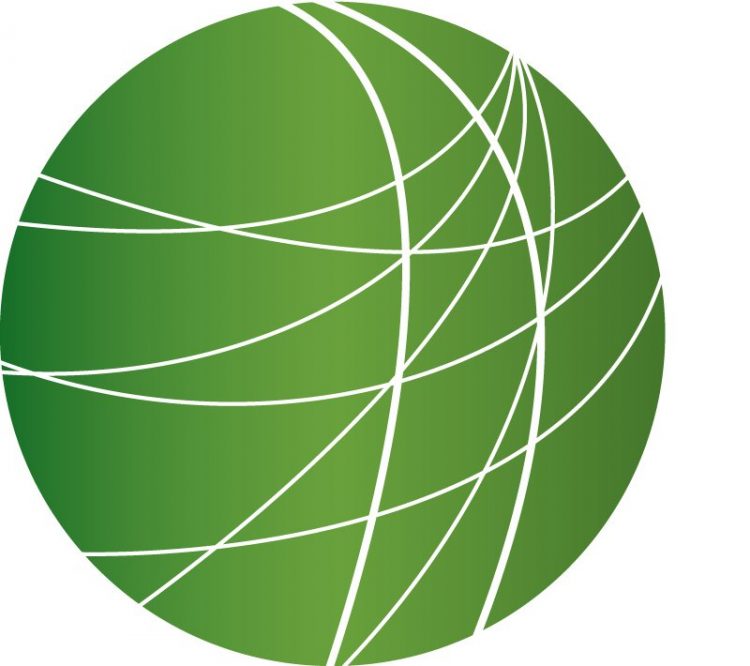 Headlines (5:57)
ACQUITTALS IN GUJARAT RIOTS
A special court established to expedite the cases of the 2002 anti-Muslim riots in the western Indian state of Gujarat has acquitted over 100 murder suspects linked to the violence. Binu Alex has more from Ahmedabad.
An estimated 1,000 people, Mostly Muslims – were killed during Hindu-Muslim riots from March to May 2002. The sectarian violence was sparked after 59 people, mostly Hindu activists, died when an alleged Muslim mob set fire to a train in Godhra. Today's ruling dealt specifically with the case of a group of Muslims who were attacked while trying to salvage their belongings during the sectarian violence. Two Muslims were killed in the attack. The police escort present at the time was accused of negligence for failure to call in reinforcements to prevent the killing. The suspects were acquitted yesterday for lack of evidence. The judge blamed the police for shoddy investigation. But human rights activists say the pro-Hindu right wing BJP government, deliberately weakened the case to favor the accused. One hundred thirteen were accused in the case Two died during the course of the trial, four were never arrested and the rest, were released unconditionally upon acquittal. This is the second acquittal by the special court. From Ahmedabad in India, I am Binu Alex for Free Speech Radio News.
QUAKE RELIEF SHORTFALL
The United Nations is urgently appealing for donations to help earthquake relief efforts in Pakistan. This morning, four aftershocks shook the region already devastated by the October 8th earthquake. Relief organizations say help is immediately needed before the onset of winter. Shahnawaz Khan has more.
The donor conference in Geneva was organized by the United Nations in response to a critical lack of funding for earthquake relief efforts. The UN first asked for $312 million but only received 30 percent of that initial sum. Now, the UN is making an urgent request for $549 million from the donor countries to prevent what UN Secretary General Kofi Annan describes as a "second shock wave of deaths". Aid officials in Pakistan say harsh weather is already taking a toll on the survivors health, over three million of whom were left homeless after the quake. Temperatures are already dipping below freezing in some areas of Pakistan's mountainous north, and the weather is expected to worsen in the coming weeks. For Free Speech Radio News I'm Shahnawaz Khan.
HARIRI REPORT FALLOUT
An investigation into the assassination of a Lebanese politician has now developed into a full-blown diplomatic scandal. In New York, Rebecca Myles reports on a joint resolution presented yesterday afternoon to the UN Security Council.
The US-French resolution was drafted following a briefing by UN chief investigator Detlev Mehlis into the death of former Lebanese Prime Minister Rafik Al-Hariri. The draft calls on Syria to fully cooperate in the UN investigation and to detain Syrian officials or individuals considered suspects in the truck bombing. It also called for measures like travel bans and asset freezes against individuals suspected of involvement in the murder. The draft also contained an implied threat of economic sanctions against Damascus. Syria has denied any role in the car bombing and has rejected the UN investigation as politically biased. The Security Council is expected to discuss a final draft resolution next week. For FSRN, I am Rebecca Myles.
BUNKER BUSTERS GO BUST
Nuclear anti-proliferation groups are reacting favorably to news that the so-called "Mini Nukes" program has been eliminated from the federal budget. Gus Caravalho reports from Washington DC.
Republican Senator Pete Domenici announced yesterday that Congress will eliminate the proposed $4 million of funding for the Robust Nuclear Earth Penetrator, a nuclear warhead also known as a "bunker buster" due to its ability to destroy targets buried deep underground. Senator Domenici said this cut comes at the request of the Department of Energy's National Nuclear Security Administration, the body which oversees US nuclear weapons programs. This is the second time this program has been cut from the final budget. Initial funding for the program of $15 million in 2003 was cut out entirely in 2004.
DEATH WARRANT SIGNED
A Los Angeles judge has set an execution date for Stanley "Tookie" Williams. Chritopher Martinez reports from KPFA in Berkeley.
Stanley "Tookie" Williams is scheduled to die by lethal injection at San Quentin prison on December 13th. Williams co-founded the "Crips" street gang at the age of 16. He was convicted in 1981 of 4 murders in 2 separate robberies. Williams, who maintains his innocence, later renounced gangs and wrote a series of children's books warning about the dangers of gang life. He has been repeatedly nominated for both the Nobel Peace Prize and the Nobel in Literature. In August, Williams received a "President's Call to Service" award for inspiring volunteerism. The award came with a letter from President George W. Bush, praising him for demonstrating "the outstanding character of America". Earlier this month, the Supreme Court rejected Williams' appeal for a re-trial based on the exclusion of Black jurors. Lawyers for Williams have until November 8th to submit a clemency request to Governor Arnold Schwarzenegger. No California governor has commuted a death sentence since Ronald Reagan almost 40 years ago. Schwarzenegger has denied both clemency requests he's received so far from Death Row prisoners. For Free Speech Radio News in Berkeley, I'm Christopher Martinez.
Features
2,000 Soldiers Now Dead in Iraq, as Speculation Looms over CIA Leak (3:52)
Dozens of reporters gathered outside a Federal Court in Washington DC today, but there was still no word as to whether indictments would be issued against White House Advisor Karl Rove or Vice President Dick Cheney's Chief of Staff Lewis Scooter Libby. Special Prosecutor Patrick Fitzgerald has until the end of this week to wrap up his case or ask for an extension in his investigation into the outing of an undercover CIA operative. Congressional Republicans are resisting calls from some Democrats to launch an investigation into a possible scandal linked to the Bush administration's rationale for invading Iraq. The investigation has once again spurred a larger debate in Washington about Iraq, particularly in light of the 2,000 US soldiers that have now died there. Mitch Jeserich has this update.
Vietnam's Possible Ascension to the WTO (4:19)
Vietnam's attempts to enter the World Trade Organization seem to have hit a snag that has blocked the country's ascension, due to unacceptable new demands by Washington that the socialist country change the way its economy works. So far, Vietnam has embraced capitalism cautiously to lessen the wealth gap between rich and poor. More than two-thirds of the country's population still works in agriculture. And as Ngoc Nguyen and Aaron Glantz report from Hanoi, the country's farmers have the most at stake.
Burmese Concern over Gas Pipeline (4:26)
There are growing concerns in Myanmar that South Korea's Daewoo International could lead to case similar to Unocal, as Daewoo has been exploring and developing natural gas off the western seashore of Burma since 2000. In the past, Unocal has been sued for various human rights violations including rape, forced labor, confiscation of lands and houses, murder, and torture. Eunji Kang reports from Korea.
Tampa Football Fan Sues over Game Searches (3:31)
After 9-11, the National Football League began instituting pat-downs for fans entering games. But 4 years later, there were still 3 teams refusing to conduct the searches. In the past two months, two of those teams have agreed to begin searching fans from the waist up, but one football fan in Tampa, Florida is challenging the searches in court, claiming they are unconstitutional and unnecessary. From WMNF radio in Tampa, Andrew Stelzer reports.
Schwarzenegger Visits San Diego (2:32)
California Governor Arnold Schwarzenegger visited San Diego yesterday- his second trip to the county in a week, for a fundraiser at the downtown Westgate Hotel. The governor is working to raise $50 million to support a slew of propositions tied to the upcoming special election November 8. Some initiatives on Schwarzenegger's ballot include extending teacher's probationary period, would require prior consent from public employee union members before their dues are spent for political purposes, and would cap state spending. Miles Ashdown reports on why over 150 people protested Schwarzenegger's propositions during his visit to San Diego.