November 08, 2005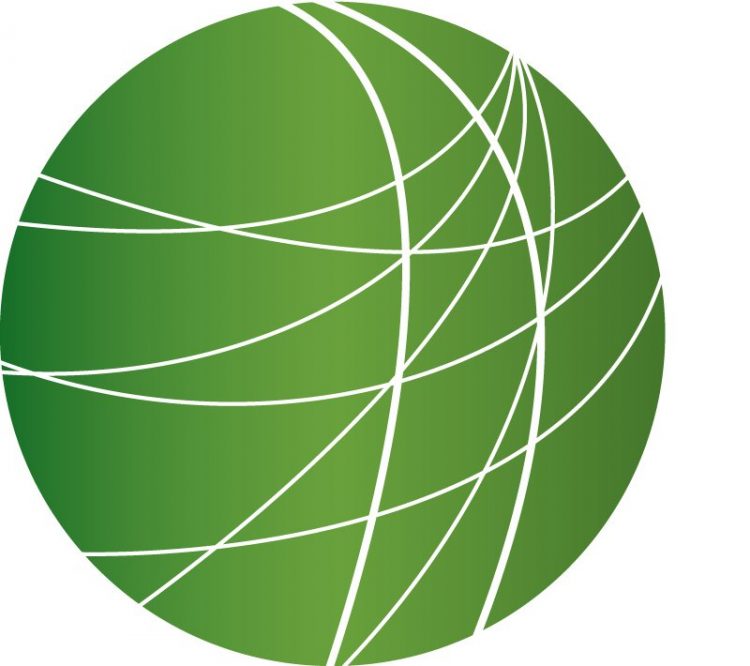 Headlines (4:38)
IRAQI LAWYER AMBUSHED
Two lawyers for co-defendants in the Saddam Hussein trial were ambushed by gunmen today in Baghdad. One attorney was killed while the other was wounded. This is the second assassination of a member of the legal defense team after another lawyer was murdered the day after the trial opened in October. The trial is scheduled to resume on Nov. 28th.
MOSSAB ARRESTS
In Nigeria, six members of a separatist group have been charged with attempting to wage war against the government. They could face the death penalty if found guilty. Sam Olukoya reports from Lagos.
The six accused persons belong to the banned Movement for the Actualization of a Sovereign State of Biafra (MASSOB). The group is campaigning for Nigeria's southeastern region to secede from the rest of the country. The region has the bulk of Nigeria's oil wealth. An attempt by the region to secede in the late seventies led to a civil war that lasted two and a half years. MASSOB has intensified its secession campaign in recent years. Flags and currencies for the proposed new state of Biafra are now in use in parts of Eastern Nigeria. The trial of the six MASSOB activists is seen as an indication that the Nigerian government is prepared to come down hard on anyone thinking of breaking up Nigeria. Mujaheed Asari Dokubo who leads a campaign for the Ijaws of Nigeria's Niger Delta region to secede was recently arrested. He is currently facing trial for treason. For Free Speech Radio News, this is Sam Olukoya in Lagos.
LIBERIAN RUN-OFF
Liberians went to the polls again today; this time to vote in a run-off between the top two presidential contenders from last month's national elections. The choice is between ex-soccer superstar George Weah and former World Bank economist Ellen Johnson-Sirleaf. The turnout in today's runoff was reportedly lower than in the first round. Election results are due within two weeks.
GENEVA WTO TALKS
Members of the World Trade Organization are meeting in Geneva today in an attempt to salvage crumbling trade negotiations. UK Correspondent Helen Kelly has more.
World Trade Organization member states are regrouping in Geneva, after trade representatives from the US, the EU, India, Brazil, and Japan failed to reach an agreement at yesterday's meeting in London. Member states are trying to break a bitter deadlock over customs duties and farm subsidies. The dispute is jeopardizing chances of a trade accord at the December World Trade Organization conference in Hong Kong. EU Trade Commissioner Peter Mandelson yesterday offered to reduce average tariffs on agricultural imports by 46% in a bid to secure an agreement, but wants concessions in service industries and market access for industrial goods. The US claims that offer does not go far enough, while Ireland argues the proposal could wreak havoc on farming through low-price imports. France, a major agricultural power in the EU, has threatened to veto any deal if there are too many concessions. The talks will conclude in Geneva tomorrow. Helen Kelly, reporting from London for FSRN.
IRS vs. PASADENA CHURCH
The Internal Revenue Service has threatened to revoke the tax-exempt status of Pasadena's All Saints Episcopal Church for an anti-war sermon. In Los Angeles Sonali Kolhatkar has more:
Former Rector George Regas gave a stirring anti-war sermon at All Saints Church before last year's Presidential election, saying, "Mr. President, your doctrine of preemptive war is a failed doctrine. Forcibly changing the regime of an enemy that posed no imminent threat has led to disaster." In response the Internal Revenue Service has sent the church a letter saying they are under investigation for violating their tax exempt status. Reverend Ed Bacon of All Saints says the church has not lobbied for any candidate or party but it routinely takes strong political positions on current issues such as the war in Iraq:
(Ed Bacon clip) "All Saints has a mission of standing in the prophetic tradition of Christianity… We have consistently criticized any administration in power when they used war as a way of solving a problem that should be solved diplomatically."
According to the LA Times, the IRS investigation into All Saints is part of a larger federal investigation of political activity at churches and nonprofit groups. From KPFK Los Angeles, I'm Sonali Kolhatkar.
Features
Senate Considers the Intelligence Authorization Measure (3:11)
A measure in the US Senate could allow the Pentagon to begin spying on US citizens, according to some civil liberties groups. The Intelligence Authorization measure contains a provision that would give officials from the Defense Intelligence Agency, also known as DIA, the ability to seek information from people while acting undercover. The Senate is also poised to vote on a measure tonight on whether to create an independent investigation into the abuse of detainees. Mitch Jeserich reports from Washington.
Continued Riots in Paris as Chirac Issues State of Emergency (3:10)
Unrests continued in France for the twelfth night, and although authorities say it was not as violent as previous nights, nearly 1200 cars were burned last night alone. President Jacques Chirac declared a state of emergency today, paving the way for curfews to be imposed on riot-hit cities and towns in an extraordinary measure to halt France's worst civil unrest in decades. As FSRN's Raphaël Krafft reports, the state of emergency is threatening civil liberties.
South African Farm Evictions (3:54)
The system of apartheid stripped South Africa's black people of virtually all their land. Far-reaching land reform was one of the key tasks of the new, non-racial government elected in 1994. Instead, nearly a million black people were forcibly removed from white-owned farms between 1994 and 2004 – more than during the last decade of apartheid. Terna Gyuse takes a look at what's happening in South Africa's countryside.
A Look at the Budget Deficit Plan (3:10)
Critics say that the proposed $59.3-billion deficit reduction plan is an attack on the poor, while Connecticut's three Republican House members say that unless drilling in the Arctic National Wildlife Refuge is stripped from budget legislation in the House, they will oppose the entire package. Meanwhile the Alaskan Gwich'in People and their supporters are in front of the American Indian Museum for another day of prayer, education and drumming opposing the proposed drilling. Ryme Katkhouda, of the DC Radio Coop reports.
Activists March over Mississippi River Bridge (2:52)
One hundred local and national activists crossed the Mississippi River Bridge from New Orleans to Gretna yesterday, to commemorate those who were stopped and shot at my Gretna Police when attempting to escape on that very bridge during post-Katrina flooding. Maybel Leibenthal reports from New Orleans.
US Soldiers Accused of Gang Raping 22-Year-Old Filipina (2:41)
Philippine prosecutors issued subpoenas this morning to question six off-duty U.S. soldiers accused of gang-raping a 22-year-old woman during military exercises. However, there was no indication as to whether or when the accused would be transferred to Philippine control due to the Visiting Forces Agreement that's in place. From the People Without Border's Collective at KPFK, Kelly Barnes has more.
Candlelight Vigils Mark One Month Anniversary of Kashmir Quake (1:28)
Today marks the one month anniversary of the devastating earthquake that rocked Kashmir. An estimated 87,000 people have died, and about 3 million people are still homeless as a result of the quake. The United Nations has come up about $400-million short of the $550-million it is asking the donor community for the massive relief effort. People are coming together across the US today for candlelight vigils to commemorate the lives lost, as well as to raise awareness of the on-going relief effort. Tania Aidrus is an organizer with the SAquake.org, a coalition of relief groups.