November 09, 2005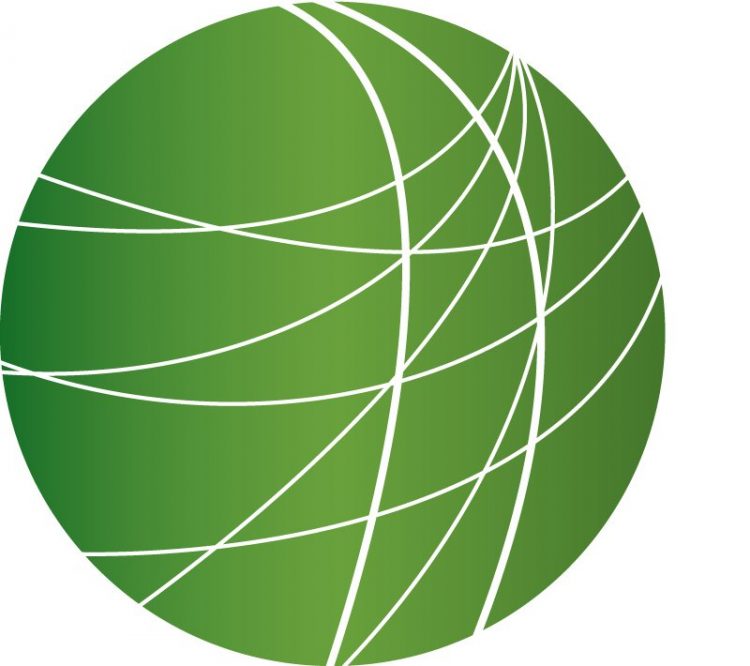 Headlines (4:46)
SADDAM DEFENSE TEAM BOYCOTTS TRIAL
A secret burial was held today for the Iraqi trial lawyer who was gunned down yesterday in Baghdad. Adil al-Zubeidi is the second defense attorney murdered from the legal team in the Saddam Hussein trial. After Zubeidi's burial, the defense team announced they no longer recognize the jurisdiction of the court and will now refuse to participate in the trial's proceedings.
CHALABI VISITS WASHINGTON
Iraq's deputy prime minister Ahmed Chalabi is in Washington DC, where he met earlier today with Secretary of State Condoleezza Rice. Chalabi has been accused of handing over faulty intelligence on Weapons of Mass Destruction in the run-up to the invasion of Iraq. Iraq's vice president is also in Washington today.
TALABANI VISITS ITALY
Meanwhile, the Iraqi President is in Italy this week on an official visit. Diletta Varlese reports from Brescia.
During a meeting yesterday with Italian Prime Minister Silvio Berlusconi, Iraqi President Jalal Talabani said that he wants Italian troops to remain in Iraq for now. Berlusconi said yesterday that, "Italy was against the war" and that he had tried to persuade Bush And Blair not to invade in 2003. Italian troops did not participate in the invasion of Iraq, but were later deployed for the ongoing occupation. Berlusconi said Italian troops are in the country not for war, but for a peacekeeping mission. Iraq's President thanked Berlusconi for the Italian military presence and asked him not to withdraw before the end of 2006. Italy will hold national elections in April of 2006. Romano Prodi, the center-left presidential candidate met with Talabani and said that if his coalition wins in the upcoming elections, Italy will start a gradual withdrawal of its troops from Iraq. For FSRN, Diletta Varlese, Italy.
FRANCE TO DEPORT RIOTERS
In France, riots have persisted after thirteen consecutive nights…despite the recent declaration of a state of emergency and the implementation of curfews in a number of areas throughout the country. Interior Minister Nicolas Sarkozy told parliament today that foreign nationals found guilty of participating in the riots will be subject to summary deportation.
ANOTHER OPENING IN THE LINE OF CONTROL
India and Pakistan today opened a second crossing point on the heavily militarized line of control in Kashmir. One month after the disaster, the two sides have agreed to open 5 points along the 742 kilometer line of control. In Srinagar, Shanawaz Khan has more.
At Kaman Post in Uri the event was low key as compared to the opening of the crossing point at Chakan Da Bagh on Monday. There were no Civilians near the venue. only relief goods were exchanged between the two sides. Kaman Post made history earlier this year when the passengers of the First trans Kashmir Bus crossed a newly-constructed bridge along the Line of Control at this point in April. Today, the bridge lies damaged and the Trans Kashmir Bus has been suspended. Officials from both sides exchanged relief material under the bridge today, in a symbolic gesture of solidarity. The Srinagar-Muzaffarabad road that was badly damaged by the October 8th earthquake has been cleared on the Indian side, while landslides still block the road on the Pakistani side. Authorities on the two sides have yet to clear any of the applicants for crossing the line of control. No civilians were allowed to cross today. For FSRN, I'm Shahnawaz Khan.
ADA IN STATE PRISONS
The US Supreme Court heard arguments today in a consolidated state's rights case, which will decide if state-held prisoners can sue for monetary damages under the federal Americans with Disabilities Act. Greg Gorman reports from Washington DC.
The Supreme Court heard oral arguments on Wednesday in Goodman v. Georgia and Georgia v. United States. In the combined cases, a paraplegic Georgia state prisoner accuses a state-operated prison of violations of the Americans with Disabilities Act for failure to provide handicapped facilities, patient privileges, or proper medical access. The Justices will decide if the Americans with Disabilities Act is applicable within a state-operated prison system and will rule on whether discrimination cases brought against individual states should be granted immunity if they are found to be in violation of a federal Act. This will be the first time that new Chief Justice John Roberts will hear a specific case regarding the sovereign rights of state governments over the federal government. A decision in the case is expected by the beginning of next year. For Free Speech Radio News in Washington, DC, I'm Gregory Gorman.
Features
Senate Rejects Measure to Create Panel to Investigate Detainee Treatment (3:04)
The Senate rejected a measure last night that would have created an independent panel, modeled after the 9/11 Commission, to investigate the Bush administration's treatment of detainees. Congress is still buzzing over several outstanding issues from detainee abuse to secret CIA prisons to investigating whether the Bush administration mislead the public into war. And one committee is at the center of it all: the Senate Intelligence Committee. Mitch Jeserich brings us this update from Capitol Hill.
Alberto Fujimori Awaits Extradition from Chile to Peru (4:31)
The already tense relations between Chile and Peru got more difficult with the surprise arrival of the former Peruvian president Alberto Fujimori in Chile's capital. The former leader is wanted on more than 20 charges that include corruption and human rights abuses, but as FSRN's Santiago reporter Jorge Garretón explains, Fujimori wants a trial in Chile before returning to Peru to contest next April's presidential election.
Cross Country Election Wrap-Up (3:25)
Voters headed to the polls from coast to coast yesterday, deciding on local, county and state measures. There was little surprise in New York, where Republican incumbent Mayor Mike Bloomberg beat Fernando Ferrer. But Republicans had a tough time in gubernatorial elections in both Virginia and New Jersey, and in California, where every ballot initiative endorsed by Republican Governor Arnold Schwarzenegger was defeated. FSRN's Rebecca Myles brings us this cross-country election wrap-up.
Diaz Trial Underway in Genoa (2:21)
Four years after the G8 summit in Genoa, the Diaz trial – in which 28 policemen are accused, comes in to a pivotal point as the first testimony was heard. During the violent raid on the Genoa Social Forum and the Indymedia buildings, over 90 people were arrested. All 90 were later released with no charges. At least 62 people suffered injuries after police savagely beat people. FSRN's Manuela Aldabe is at the trial, where she spoke with Mr. Pagani, who represents Lena Zuke, who gave his testimony to the court today.
A Look at the 2007 Farm Bill (3:16)
President Bush told Brazilian President Lula da Silva that the US is willing to cut farm subsidies if the Europeans do the same. As the stalemate continues over the question of farm subsidies, the Senate recently agreed to extend the current regime of farm subsidies to 2011 – which were set to expire in 2007. Meanwhile, US agriculture officials have been traveling to 48 states asking farmers for unput on the 2007 Farm Bill. FSRN's Leigh Robertes reports from the Farm Bill Forum, hosted by Agriculture Secretary Michael Johanns in Washington state.
Oil Companies Testify in the Senate (3:30)
Top oil industry executives testified today before the Senate Committee on Energy and Natural Resources on how they plan to use their profits. They defended themselves against all the accusations, but agreed that the U.S. should work on developing alternative energy sources. Anastasia Gnezditskaia reports from Washington, DC.