November 14, 2005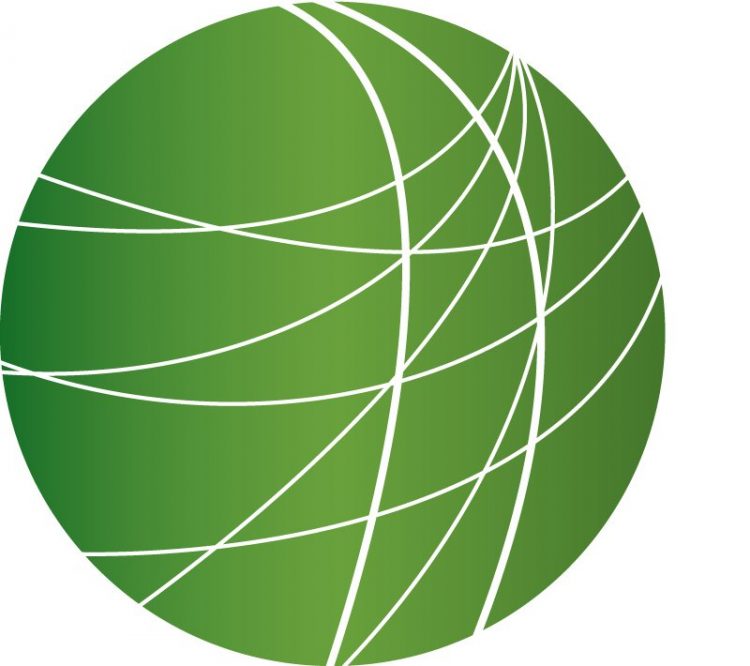 Headlines (5:45)
TENSE DIPLOMATIC RELATIONS
Diplomatic relations between Mexico and Venezuela are on the rocks after an ongoing verbal exchange between their heads of state. Vladimir Flores reports from Mexico.
The verbal dispute between Mexican president Vicente Fox and Venezuelan president Hugo Chavez began earlier this month at the Summit of the Americas meeting in Argentina over a disagreement regarding the proposed Free Trade Area of the Americas. Chávez said Fox is a "puppy dog of the empire" for supporting the free trade agenda of the United States. Last night, the Office of Mexico's Foreign Minister gave the Chavez administration until tonight to submit an official apology. Today at noon, Venezuela's ambassador in Mexico announced his departure from the country. Mexico has since moved to recall it's ambassador from Caracas. The two nations will maintain business relations in the event of a diplomatic rupture.
SAARC WRAP-UP
The South Asian Association for Regional Cooperation or SAARC concluded its summit yesterday From New Delhi, Vinod K. Jose reports.
About 1.5 billion people live in the SAARC member states, about 45 per cent of them in absolute poverty. The leaders of India, Pakistan, Sri Lanka, Bangladesh, Nepal, Bhutan and the Maldives ended weekend summit talks in the capital of Bangladesh with a promise to give renewed urgency to fighting the poverty that afflict millions across the region. A free-Trade agreement was put on hold over the differences on the methods for compensating the poorest members. However the member nations pledged to slash trade barriers from January 1 next year, which many experts consider is the first step towards creating a free trade area in South Asia. Expanding the seven nation membership, SAARC included Afghanistan as its 8th member. China and Japan will be granted observer status with the South Asian regional grouping. The leaders also agreed to set up a disaster preparedness centre in the Indian capital New Delhi following two devastating natural disasters in the region—December's killer Tsunami and last month's Kashmir earthquake. From New Delhi in India, this is Vinod K. Jose for Free Speech Radio News.
RULING ON GAS FLARING
A Federal High Court in Nigeria has ordered western oil companies to stop gas flaring in the Niger Delta region. Nigeria flares the highest quantity of gas in the world. Sam Olukoya reports from Lagos.
The court ruled on Monday that gas flaring in the Niger Delta should stop as it violates guaranteed constitutional rights to life and dignity. The court also declared Nigeria's gas flaring law as unconstitutional, and ordered the Nigerian government to bring the law in line with present day practice in the oil and gas industry. The case was brought by environmentalists and members of some Niger Delta communities. They complained that greenhouse gas emissions from the gas flares poison their environment. Some of the largest multinational oil companies in the world are involved in gas flaring in the Niger Delta. These include the Anglo Dutch company, Shell Petroleum, the American companies, ExxonMobil and ChevronTexaco, the French company TotalFinaElf and the Italian company Agip. Peter Roderick, co-Director of the UK based Climate Justice Programme, described the judgment as a clear message that flaring is an outdated practice that is not acceptable in Nigeria. For Free Speech Radio News, this is Sam Olukoya in Lagos.
SHANTYTOWN MARCH
Residents of a South African shantytown faced of with police today in Durban. Na'eem Jeenah reports from Johannesburg.
It was chaos on the streets of Clare Estate in Durban today as scores of protesters were attacked, tear-gassed, arrested and later released by police. The thousands of marchers were shack-dwellers from the area who were protesting their evictions and the lack of housing. By this afternoon, police had blocked off all entrances and exits to the Foreman Road shack settlement and there were reports that anyone trying to leave the settlement was fired upon. Today's incidents follow last week's attempt by the shack dwellers to apply for a permit to march against the city council. Police refused permission in what the protesters and freedom of expression groups say was an illegal move. The march today was peaceful until police attacked the crowd with shields, batons and rubber bullets and arrested a number of people. Several protesters were injured. The demonstrators marched under the slogan No Land, No House, No Vote in reference to municipal elections to be held in South Africa early next year. For Free Speech Radio News, this is Na'eem Jeenah in Johannesburg.
BUS RIDERS STRIKE
An organization of public transportation users began a week long strike today in Vancouver. Alison Benjamin reports.
The Bus Riders Union, a group of people who say they're dependent on public transportation, begin their 5 day fare strike in Vancouver, Canada today. They are demanding lower bus fares, expanded service, and increased accessibility for bus riders. Zailda Chan is a Bus Riders Union organizer. She says current fares disproportionately affect low income, transit-dependent communities. Fares have been raised three times in the last five years. Bus tickets range in price from 1.90 to 3.80 (American). Ken Hardy is a spokesperson for Translink, the public transportation authority in Vancouver. Hardy says lower fares would be ideal, but questions the motives of fare strikers, saying that denying money to the service won't make it better. He says Translink would need further government subsidies to lower fares. In response to the claim that current fares place burdens on low income populations, Hardy says that most people use public transportation not out of necessity, but out of choice. This week's fare strike is the second of the year in Vancouver. 5000 people participated in a similar fare strike organized by the Bus Riders Union in January. For FSRN in Vancouver, Canada, I'm Alison Benjamin.
Features
Battle Brews between Democratic Congressional Leaders and President Bush (3:58)
The 9/11 Public Discourse Project slammed the Bush administration, the Congress and the press today for losing sight of protecting sensitive areas in the country. The group, formerly the 9/11 Commission, also slammed the Bush administration for its policies towards detainees held at Guantanamo Bay and around the world. Meanwhile, a war of words is brewing between Democratic Congressional leaders and the President over prewar intelligence on Iraq. Mitch Jeserich brings us this Capitol Hill report.
Liberians Await Final Election Results (2:44)
Liberians are awaiting final run-off election results – although reports indicate that Ellen Johnson-Sirleaf will take the seat with about 60% of the votes cast. Her opponent, Liberian soccer star George Weah's members, however, are threatening to boycott their seats in the Parliament to protest what they say was a fixed election. Weah supporters also threw stones at police guarding the US Embassy and National Elections Commission, or NEC on Friday, before they were met with tear gas and forced to disperse. Protestors rallied in front of the NEC over the weekend, claiming the second round of election are laced with fraud. Ryme Katkhouda spoke with Angelique Shofar, host of 'Africa Meets Africa' on WPFW, about the historic elections.
US Used White Phosphorous on Falluja According to Italian Documentary (2:34)
About 200 people rallied in front of the US Embassy in Rome today, protesting against the reported use of white phosphorous on civilians in Iraq. Italy's state run all news television station aired a documentary last week, that reveals that the US army has used white phosphorus against civilians during the attacks in Falluja in November 2004. Dilletta Varlese reports.
South Africa Considers Anti-Mercenary Bill (3:14)
Former members of the South African army have been involved as soldiers-for-hire in a number of coup attempts around the world. These ex-commandos are also found now in increasing numbers in Iraq, and the South African government has proposed a new law to prohibit mercenary activity. Terna Gyuse reports.
Vadodara Acquittals in Gujarat, India (4:12)
In India, the special courts established to expedite the cases surrounding the 2002 anti-Muslim riots are finding it more and more difficult to nail the accused as a spree of acquittals continue in Gujarat. Last week, more than a hundred cases were halted for a lack of evidence. But, as FSRN's Binu Alex reports from Vadodara, many victims are being pressured to withdraw their complaints while the prosecution often deliberately weakens the case making it hard for the victims of violence to find justice.
High School Students Punished for Anti-War Activities (3:01)
A California statewide walkout was joined by thousands of youth from high schools and colleges to protest the Iraq war. The event, which took place on November 2 to commemorate President George Bush's re-election anniversary, was touted to be the biggest of its kind in Los Angeles since the 1994 walkouts against the state's anti-immigration initiative, Proposition 187. Organizers say the event turned ugly after police and school officials started to physically detain and expel protestors. FSRN's Leilani Albano reports from KPFK.