November 30, 2005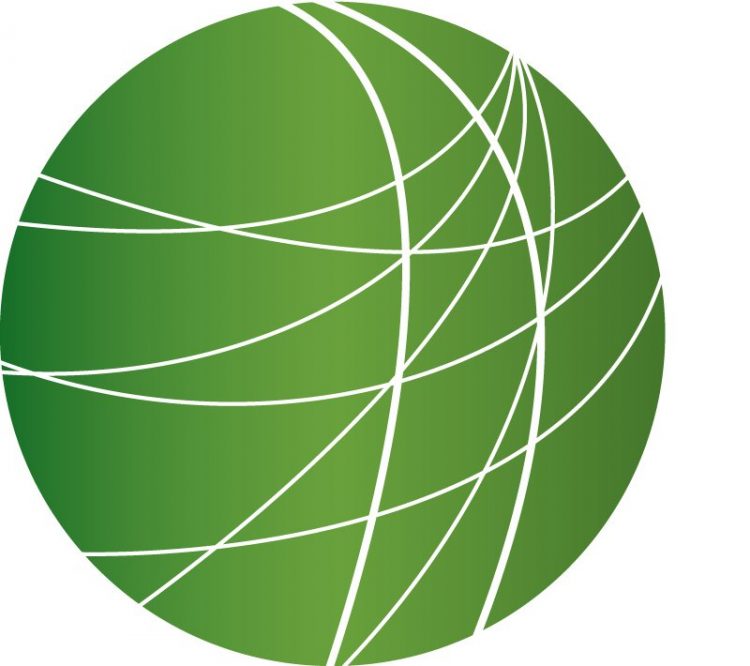 Headlines (6:02)
ICC RULING ON KOSOVO CASE
The International Criminal Court in the Hague handed down its first verdict today relating to alleged war crimes committed against Serb and Albanian civilians during the 1998-1999 civil conflict in Kosovo. Jackson Allers has more from Pristina.
Bands of independence minded ethnic Albanians, who constitute 90% of Kosovo's population, celebrated the Hague's decision today to acquit Kosovo Liberation Army commander, Fatmir Limaj, for alleged war crimes committed during the guerrilla insurrection in the last civil conflict in the former Yugoslavia. Limaj was charged with establishing an illegal prison camp that allegedly tortured prisoners. He was also charged with chain of command culpability for the executions of a group of 9 Serbs and their alleged Albanian collaborators. Two other KLA fighters under Fatmir Limaj's command were also charged with the crimes. Although the court found no evidence linking Limaj and another indictee, Isak Musliu, with torture or murder. The presiding judge said the prosecution had successfully proven the existence of a prison camp at Lapusnik, near Pristina. A third indictee, Haradin Bala, was sentenced to 13 years and convicted of torture and murder at the same prison camp. Kosovo has been under United Nations control since 1999 following the unilateral NATO bombing campaign of the former Yugoslavia. Kosovo's former Prime Minister, Ramush Haradinaj, has also been indicted for war crimes and is awaiting trial. From Kosovo, I'm Jackson Allers reporting for Free Speech Radio news.
BRITAIN PRESSURED TO PROVE INVESTIGATION
The British civil rights group, Liberty, is threatening to take the British government and senior police officers to court they fail to prove they've investigated reports that CIA "torture flights" have landed in Britain or used British airspace. From London, Naomi Fowler reports.
According to reports, aircraft used by the CIA transferring detained terrorist suspects to interrogation centres where they are likely to be tortured – known as "rendition" – have flown into the UK at least 210 times since the 9/11 attacks. Complicity of any kind in torture violates British law, international law, and European and UN human rights conventions. Up 'til now, government ministers have cut short parliamentary questions about the flights, claiming the British government has no knowledge of them. But today, the civil rights group Liberty has written to foreign secretary Jack Straw and to senior police officers, giving them two weeks to disclose what they know about the flights. If they fail to show they've investigated the allegations, Liberty will take them to court to demand a judicial review. The Council of Europe is investigating the allegations against various EU member states; European justice and home affairs commissioner Franco Frattini has threatened EU members states found to have cooperated with the so-called 'torture flights' with a loss of voting rights. This is Naomi Fowler in London for Free Speech Radio News.
U.S. TO RESPOND TO E.U. (cut for time)
Facing pressure from the European Union, US Secretary of State Condoleezza Rice has promised to clarify reports of covert CIA prisons in Eastern Europe. Katia Al Awwad reports from Washington DC.
In yesterday's meeting with Germany's Foreign Minister Frank-Walter Steinmeier, Secretary of State Condoleezza Rice promised to respond to allegations that the CIA is running secret detention centers in Eastern Europe. Human Rights Watch has repeatedly pointed to Poland and EU-candidate state Romania as likely locations for the so-called "black-site" secret prisons. Private planes contracted by the CIA have also been spotted at a number of European airports. State Department spokesman Sean McCormack told reporters that questions about the prisons should be viewed in a "larger context" of the battle against terrorist networks. The Bush administration has yet to confirm or deny the allegations. For Free Speech Radio News, in Washington DC, this is Katia Al Awwad.
10 YEARS IN A PERUVIAN PRISON
Today is the tenth anniversary of Lori Berenson's incarceration in Peru. Berenson was pulled off of a public bus in Lima by security forces, charged with collaboration with the Tupac Amaru Revolutionary Movement, and later sentenced to life in prison by a hooded military tribunal. Her sentence was later reduced by a civilian court. She is scheduled for release in 2015.
DARFUR PEACE TALKS IN ABUJA
Peace talks to end the crisis in Sudan's Darfur region have resumed today in Nigeria's capital. Sam Olukoya reports from Lagos.
The peace talks include representatives of the Sudanese government and rebels operating in the Darfur region. Although the negotiations have been on for about a year without success, the rebels say they are hopeful that a final agreement will be reached during this latest round of talks. The split among the rebel groups is blamed for the failure of previous talks. This time, the rebels will present a united front. An upsurge in fighting has further underscored the need to urgently end the crisis. African Union peacekeepers in the region were recently killed in the face of repeated ceasefire violations. The Darfur crisis started two years ago when rebels of Black African origin took up arms against the Arab-dominated government. They accused the Sudanese government of discriminating against Black Africans. The crisis escalated when pro-government Arab militias started attacking the African population. Over 70,000 people have died in two years of conflict in the Darfur region and more than a third of Darfur's six million inhabitants have fled their homes. For Free Speech Radio News, this is Sam Olukoya in Lagos.
RADIO SAGARMATHA BACK ON AIR
A Nepalese FM radio station is now back on the air after a government raid shut it down on Sunday. Binu Alex has more from Ahmedabad.
Nepal's Supreme Court has lifted a government order against Radio Sagarmatha; South Asia's oldest community radio station. Five of the Radio's staff members were arrested on Sunday when security forces raided the station. Within hours of the court's ruling, the government of Nepal asked Radio Sagarmatha not to air the BBC'S Nepali service. Plans to broadcast a controversial interview with the leader of Nepal's Maoist insurgency is thought to have provoked Sunday's raid. Although the five staffers have been released from jail, confiscated equipments has not been returned, A government decree issued after King Gyanendra's coup prohibits the broadcast of news content on almost all of Nepal's 40 FM Radio stations. From Ahmedabad in India, I am Binu Alex for Free Speech Radio News.
Features
Bush Announces More Strategy for Iraq (2:47)
House Minority Leader Nancy Pelosi announced today that she supports Congressman John Murtha's plan of withdrawing from Iraq in 6 months. This is a change to Pelosi's original stand on Murtha's plan, and she made the announcement after President Bush's speech today in front of the US Naval Academy in Annapolis, Maryland, concerning his strategy in Iraq. Listing key steps for victory, Bush called the Democrats' demand for withdrawal timetable "an artificial deadline". Meanwhile, US ambassador to Iraq Zalmay Khalilzad is reported to be making contacts with some armed groups in Iraq with the goal of reaching a political settlement. Iraq Anastasia Gnezditskaia has more from DC.
Christian Peacemakers Kidnapped in Iraq (2:39)
As we reported yesterday, a video showing four men taken hostage was released by Al-Jazeera. The four are members of the Christian Peacemaker Team, one of the last remaining human rights groups working in Iraq that since the U.S.-led invasion of Iraq in 2003, has focused on documenting the human rights abuses of Iraqi prisoners and detainees. The Christian Peacemaker Team was the first organization to publicly identify and denounce the torture of Iraqi people at the hands of U.S. forces in prisons, long before the Western media exposed what was happening. KPFA's Salam Talib spoke with Anita David, a CPT team member on the ground in Iraq about how CPT came to document the abuse of Iraqi detainees and the conditions of their imprisonment.
John Robert's First Abortion Case (4:06)
Chief Justice John Roberts heard his first abortion case today, over a New Hampshire law that requires minors to notify their parents 48 hours before they have an abortion. Advocates on both sides of the abortion debate see the case as an important precursor to what lies ahead. Mitch Jeserich reports from Washington.
Texas Death Row Inmate Granted Stay of Execution
Texas Death Row inmate Tony Ford received a 30-day stay of execution last night while investigators proceed with further DNA testing. 14 years ago, Ford was convicted for the murder of Armando Murillo/ Murillo's mother and one of his sisters were injured in the same shooting. His mother was shot in the head and is permanently disabled. Ford has always maintained his innocence in the crime, and has alleged that another man, Victor Belton, was responsible for the shooting. Belton was arrested on another charge that occurred on the same day, after the murder. Richard Burr is one of Tony Ford's attorneys and describes what happened after the other man, Victor Belton, was arrested.
Virginia Death Row Inmate Granted Clemency(2:28)
Virginia Governor Mark Warner has commuted the death sentence of Robin Lovitt to life without parole. The case has captured international attention, as the US moves toward executing the 1000th prisoner since the reinstatement of the death penalty, and because a court employee willfully destroyed all of the physical evidence suring the appeals process, thus preventing modern DNA testing and possible exoneration from murder charges. From Richmond, FSRN's Catherine Comps has reactions to the Governor's clemency decision.
US Government Taken to Court for Border Patrol Killing (1:55)
Over 3½ years ago, 18-year-old Bennett Patricio was killed by a border patrol officer driving a vehicle on the Tohono O'odham reservation's Highway 20, near Tucson. US Border Patrol Agent Cody Rouse struck Bennett Patricio and dragged his body at least 50 feet before stopping. When the agent called in to report the incident, he simply claimed there was a body on the side of the road – and did not admit that he struck Bennett Patricio until later in the investigation.
Patricio's mother, Angelita Ramon, was told by police officers that her son was killed – she then waited days, weeks and months to hear an apology for her son's death from the Border Patrol, but never got one. A trial is now underway in a US District Court, charging the US government with responsibility for Patricio's death. Wake Up Call's Deepa Fernandez spoke with Bennett Patricio's mother, Angelita Ramon about the trial.
Gay Rights Advocates March Throughout Poland (2:56)
Gay rights activists have recently rallied in several Polish cities to protest the banning of a gay rights march a week prior, and to demand tolerance and freedom of speech from Poland's new conservative leaders. Poland is already under a warning from the EU to not attempt to limit the rights of gays and lesbians. In June, then mayor of Warsaw, Lech Kaczynski, banned a Gay Pride march through the city, although 2,500 demonstrators turned up anyway. The following week, he allowed right-wing extremists, led by the League of Polish Families, to protest against what they view as "abnormal" relationships. Danuta Szafraniec reports from Warsaw.