December 01, 2005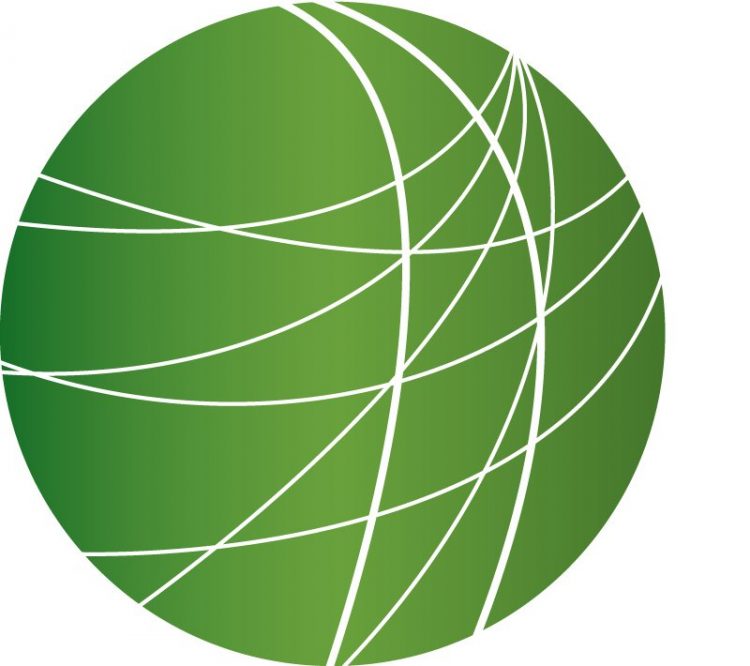 Headlines (6:45)
KYOTO IN EFFECT
The legal framework of the Kyoto Protocol has been formally adopted by the ongoing United Nations conference to determine the future of the environmental treaty. Elise Hugus reports from Montreal.
The Kyoto protocol has now become legally binding after parties to the treaty formally approved the agreement yesterday in Montreal. The treaty aims to reduce greenhouse gas emissions to below 1990 levels. Some environmentalists say that this target is too low to combat the effects of global warming, which could result in rising ocean levels, irregular weather, drought and famine. Ratified by 55% of the world's nations last February, many countries have been unable to meet their commitments without a legal mechanism to enforce the standards. As the UN negotiations continue until December 9th, environmental groups are holding parallel events in Montreal to highlight the responsibility of citizens in combating climate change. They say that poor people pay the highest cost of the effects of global warming, signaling the recent Gulf Coast hurricanes and last December's tsunami. For Free Speech Radio News, I'm Elise Hugus, in Montreal.
CHEMICAL SPILL KEEPS MOVING
Nearly three weeks after the explosion of a chemical plant that polluted a major river in Northern China, local authorities are asking for help to cope with the public health and environmental implications. Severine Bardon reports from Beijing.
The fifty mile long slick of toxic benzene that polluted the Songhua River after the November 13th explosion of a petrochemical plant has now poured into the Heilong River and is expected to reach the Russian city of Khabarov in about 10 days. After a formal apology to Russia last weekend, Chinese authorities are now offering their neighboring country monitoring equipment and help to train Russian personnel in dealing with the massive pollution. China has requested an international scientific team composed of World Health Organisation and United Nations Development Program members to evaluate the situation in Harbin. Their task will be to provide technical expertise in the area of water and chemical contamination, as well as to study the public health implications, according to a WHO spokesperson in Beijing. Scientists estimate that seventy more cities and about a million people will be affected by the toxic spill downstream in Russia. For Free Speech Radio News, I'm Severine Bardon in Beijing.
COKE CONTROVERSY IN INDIA
Two Coca-Cola bottling plants in India are facing stiff opposition from locals who say the company is depleting local water resources. Binu Alex has more from Ahmedabad.
Hundreds marched yesterday in northern India to protest a local Coca-Cola bottling plant they say is damaging the local environment. This, as the Kerala government in southern India has ruled that a Coca-Cola plant plant in Plachimada must obtain special clearance to draw groundwater. Local campaigners say the Plachimada plant may well face a permanent closure after the government declared the area's water resources over-exploited. The plant – India's largest – has attracted widespread criticism after the local village governing council cancelled Coke's license in response to complaints of depleting ground water resources. Even a legal battle could not revive the plant which has since been out of operation for over a year-and-a-half. Activists in Kerala are now planning to initiate criminal culpability and liability cases against Coca-Cola for the "destruction of lives, livelihood, public health and the environment". From Ahmedabad in India, I am Binu Alex for Free Speech Radio News.
HOUSTON JANITORS UNIONIZE
Thousands of janitors in Houston are celebrating their vote to fight for better wages and health care through a union contract. From KPFT, Renee Feltz has more.
A mariachi band helped celebrate the vote by about 5,000 of 7,000 janitors to unionize. Most Houston janitors are Hispanic women who help support low to moderate income households:
( woman announces)
The final votes to become members of the Service Employees Union – or SEIU… will be certified this week. Janitors who clean Houston's office buildings generally work part time, make $5.50 an hour and lack health care. They hope the SEIU can help. change that:
(audio clip)
The janitor's next step is to negotiate an area-wide "master contract". For FSRN, I'm Renee Feltz in Houston.
ROSA PARKS ARREST ANNIVERSARY
Events in a number of cities throughout the U.S. today commemorate the 50th anniversary of the arrest of civil rights activist Rosa Parks. Chuck Rosina reports from Boston.
(audio) "We had a moment of Silence for Rosa, now let's make some noise for Rosa!"
A crowd of several hundred marched from Roxbury to downtown Boston today to honor Rosa Parks and declare today Rosa Parks Human Rights day. The crowd grew as it moved the the streets of Boston on it's way to a downtown afternoon rally. The main theme of the march was ending Poverty, Racism and War, and demanding troops be brought home now, and dignity for Hurricane Katrina survivors, and jobs at living wages. I am Chuck Rosina reporting for Free Speech Radio News from the streets of Boston.
FORENSIC DISCOVERY IN URUGUAY
A team of forensic experts have discovered the remains of a person thought to have been murdered by government forces during Uruguay's military dictatorship. Manuela Aldabe reports from Montevideo.
Partial skeletal remains were discovered earlier this week on a farm as part of an investigation into allegations of crimes committed against activists opposed to the military regime that ruled Uruguay from 1973 to 1985. This is the first time that the government has led an investigation into the fate of the country's more than 180 disappeared leftists. Shortly after taking office earlier this year, President Tabare Vazquez ordered the country's armed forces to identify possible clandestine grave sites. The forensic team will completely unearth the remains today in order to perform tests to confirm the identity. Uruguay's government is currently re-evaluating an amnesty law that protects military officials from prosecution. Manula Aldabe, FSRN, Uruguay.
Features
DC Community Comes Together to Confront the Spread of HIV (4:32)
Events around the globe are commemorating World AIDS Day today, while in Washington DC, President Bush addressed the HIV crisis within the US. As FSRN's Darby Hickey reports, those on the front lines of the fight against the epidemic say the US government needs to do more, but that they also have faith in their own communities confronting issues contributing to the spread of HIV.
Migrant Workers Susceptible to HIV/AIDS in Thailand (3:40)
Each year, thousands of migrant workers arrive in Thailand from neighboring Cambodia, Laos, and Burma, in search of economic stability. Along with cross border movement and introduction to a new environment, there is also an increased vulnerability to HIV/AIDS. FSRN's Cathy Hoang and Kye Mesa Barnard report from Thailand.
Connecticut Passes Campaign Finance Reform (2:37)
Connecticut has passed the most sweeping campaign finance reform legislation in the country, and Governor M. Jodi Rell has promised to sign it. The legislation will remove special interest money from a state whose nickname became "Corrupticut" after scandals sent both the former state treasurer and governor to prison. But it discriminates against would-be candidates who are not Democrats or Republicans. Melinda Tuhus reports from New Haven.
New Orleans Tenants Organize for Their Rights (3:59)
As New Orleans endures a housing crisis caused by the recent devastation, local tenants are organizing for their rights. And with the latest extension on illegal evictions, landlords are increasingly relying on intimidation and extralegal tactics. Mayaba Leibenthal reports from New Orleans.
The Case against Sami Al-Arian (3:28)
The trial of Sami Al-Arian has drawn intermittent national and international attention. A Professor at the University of South Florida, Al-Arian was arrested in 2003 and charged with providing material support to the Palestinian Islamic Jihad under the cover of various charities. Yet after nearly six months, the prosecution has failed to prove that the money was sent for any purpose other than charity. US attorneys have denied that they are pursuing Al-Arian, along with three other defendants, for political reasons – but many say the government's case is built on unsubstantiated allegations. Lance Robson files this report from Tampa.