December 02, 2005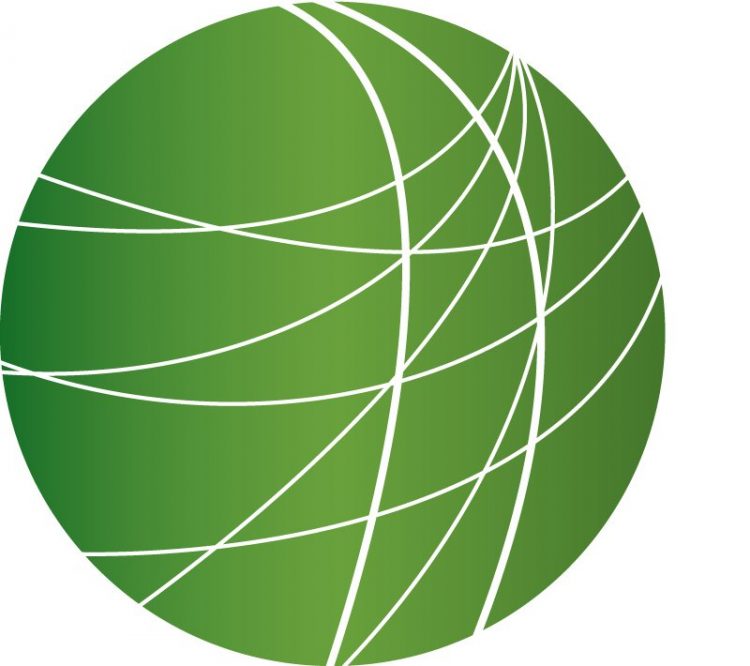 Headlines (5:26)
TEN MARINES KILLED NEAR FALLUJAH
U.S. military sources today confirmed the deaths of 10 Marines – killed yesterday by a roadside bomb near Fallujah. The incident is the deadliest attack on Marines in Iraq since an improvised explosive device killed 14 in August. Eleven marines were injured in yesterday's attack. Seven have since returned to duty.
UK PROPOSAL TO STRIP CITIZENSHIP
The British government is proposing new powers to deport even their own citizens if the Home Secretary considers their presence "non-conducive to the public good". From London, Naomi Fowler reports.
According to the Immigration Law Practitioners' Association, there's no established principle in international law for a country expelling its own nationals. Under the proposed legislation, the home secretary will be able to strip dual nationals of their British citizenship as easily as he can remove or exclude foreign nationals from Britain. That's regardless of whether dual nationals were born in Britain or whether they have ever been to the other country where they share citizenship. That's also regardless of whether or not they've passed the new UK citizenship test. It's said to be a test many British people would have difficulty passing. If these proposals are agreed to by Parliament, the Home Secretary may be able to deport dual nationals who have not been charged with any criminal offence and have no criminal record. The legislation has been severely criticized by the parliamentary committee on human rights. The House of Lords will debate the bill next week. This is Naomi Fowler in London for Free Speech Radio News.
AIRLINE STRIKE IN ARGENTINA
Argentina's Labor Ministry and unionized workers from the national airline are struggling to end a strike that has halted domestic and international flights. Marie Trigona reports from Buenos Aires.
The Argentina Airline Company made a late-night wage hike offer to the striking pilots and technicians who have paralyzed the airline's domestic and international flights for nine days. The unionized workers are holding an assembly today to decide whether to accept the offer or to continue the strike. Only emergency flights have resumed. Since the Argentina Airline Company sent telegrams on Tuesday firing some 373 pilots and technicians demanding a wage increase, other labor unions have joined the strike. Throughout the week, airport and airline workers have rallied to demand a 45 percent wage increase for pilots as well as the re-hiring of 11 workers fired at the start of the conflict. The airline company says the strike has affected some 80,000 passengers and has caused nearly 10 million dollars of profit losses.
ELECTORAL CONTROVERSY IN HONDURAS
In Honduras, the ruling party of outgoing President Ricardo Maduro says it has recruited 300 lawyers to investigate alleged irregularities during last Sunday's closely contested presidential election. Opposition candidate Manuel Zelaya declared victory shortly after a high-level election official made an announcement before the vote was too close to call. With close to 90 percent of the ballots now counted, results indicate the opposition candidate leads by a 3.7 point margin.
HURRICANE EPSILON
Tropical Storm Epsilon has now developed into the 14th hurricane of the year. Epsilon intensified into a hurricane after the storm season officially ended on Wednesday. 2005 has been the busiest hurricane season on record.
KASHMIR'S WINTER SETS IN
In South Asia, temperatures have dropped below freezing across the region affected by the deadly October 8th earthquake. Aid agencies and the United Nations are warning of inadequate shelter for the millions of people who lost their homes the disaster. Shahnawaz Khan has more.
For nearly two months, aid agencies have been requesting specially-designed "winterized" tents to withstand the harsh Himalayan winter in the quake-struck region. But the demand for winterized tents far exceeds supply. About three million people were left homeless by the October 8th quake in Pakistan and Pakistan administered Kashmir. The International Organisation for Migration is the aid agency in charge of the effort to provide shelter to the earthquake survivors. The IOM says the situation is critical as approximately 90% of the tents distributed are unsuitable for winter conditions. The Associated Press is reporting that hospitals in the Pakistan quake zone have recently treated more than 700 people suffering from pneumonia, flu, hypothermia and other weather-related ailments. Bad weather over the past few days has also significantly hampered the delivery of relief supplies. For Free Speech Radio News, I'm Shahnawaz Khan.
LANDMARK EXECUTION
A North Carolina death row inmate was executed this morning by lethal injection. Kenneth Lee Boyd became the one-thousandth person to be executed since the death penalty was re-instated in 1976. The reinstatement of capital punishment overturned a 1972 Supreme Court ruling that determined the death penalty to be "cruel and unusual punishment". South Carolina has an execution scheduled for this evening.
Features
Senate Armed Services Committee Probes Possible Pentagon Propaganda (2:13)
The top lawmaker on the Senate Armed Services Committee held a closed session with Pentagon officials today about recent reports of the US Military paying some Iraqi newspapers to report positive news about US efforts there. The LA Times reported on Wednesday that articles were written by US soldiers and then translated by a defense contractor. The articles omitted information that might reflect poorly for the US military there. Mitch Jeserich has more from Capitol Hill.
Opposition Parties Boycott Venezuelan Parliamentary Elections (2:42)
Several of Venezuela's most important opposition parties withdrew from the parliamentary elections to be held this Sunday. They say they withdrew because they do not trust the country's national electoral council. Chavez supporters, however, say that they withdrew because they prefer to cast doubt on the electoral process than to face certain defeat at the polls. Greg Wilpert reports.
Bloods Join Call for Tookie Clemency (3:19)
As the execution date for Stan "Tookie" Williams approaches, backers of the Crip gang co-founder are voicing their support for clemency. The latest group to join the call are some members of the LA-based Bloods Gang, who are long-time Crip rivals. FSRN's Leilani Albano reports.
Death Row Inmate Protest (4:36)
As the nation marks its 1000th execution since capital punishment was re-instated in 1976, a non-violent protest by death row prisoners is underway in Texas. Tony Ford began protesting about month before his execution, which was originally scheduled for December. He maintains his innocence in a 1991 shooting death in El Paso. This week, a judge issued him a stay of execution so his attorneys can test DNA evidence that may indicate another man committed the crime for which Ford is sentenced to die. FSRN's Renne Feltz recently spoke with Tony Ford from Death Row.
Youth Summit At Montreal Climate Talks (2:44)
The largest environmental conference ever held in North America is taking place this week in Montreal to define a vision for the Kyoto Protocol after 2012. The absence of the United States and Australia, however, highlights the difficulty of international cooperation on the environment. And although a Youth Summit is also taking place in Montreal with better prospects, it has not received any official recognition. Elise Hugus files this report from Montreal.
Theresa Dang Acquitted of Dubious Charges (3:26)
The trial against a young Vietnamese-American activist, Theresa Dang, ended in an acquittal late yesterday in an Orange County, California court. Dang faced two misdemeanor charges, standing accused of holding a police officer's flashlight in her possession during a Minutemen counter-demonstration in May of this year. The flashlight is estimated to be worth about $100, yet the trial is costing taxpayers over $22,000 per day, according to the judge presiding over the case, who expressed surprise at the trial's opening that there had been no attempt to settle the matter. Dang was charged and her home was raided in search of the flashlight just days after she asked the local City Council to investigate police abuse at the counter-demonstration she attended – a move that many say indicates the police force's political spite against Dang. Dang and her attorneys are now considering whether or not to pursue a 4th amendment case against the authorities for unreasonable search of her home for the flashlight. Kelly Barnes has more.