December 12, 2005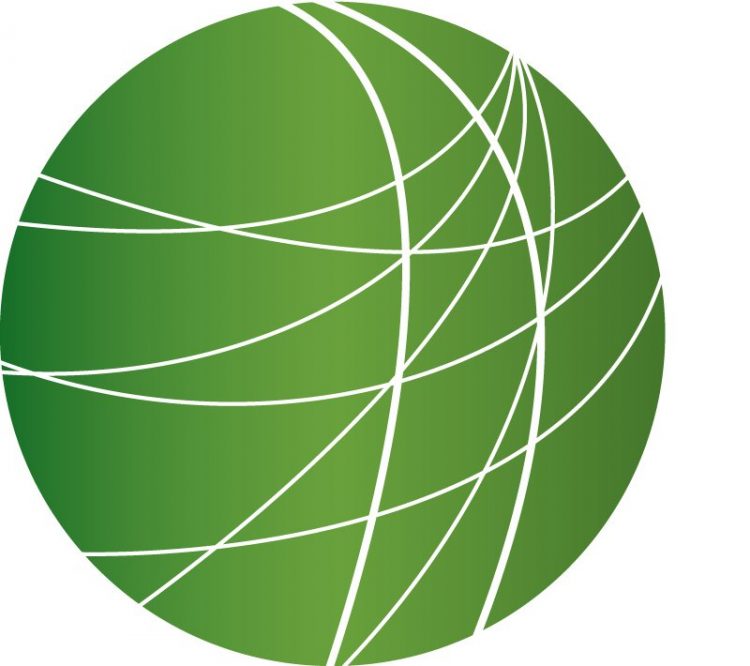 Stanley Tookie Williams to be Executed at Midnight (1:46)
California Governor Arnold Schwarzenegger has denied clemency to Stanley Tookie Williams, who is now scheduled to be executed by state at 12:01am. In what may be his last public interview, Tookie spoke with WBAI's Wake Up Call this morning, before he knew the Governor denied his clemency plea, about what he wants to leave behind as his legacy.
Headlines (6:08)
WTO ROUND IN HONG KONG
The 6th ministerial conference of the World Trade Organization is set to open tomorrow in Hong Kong. Both police and protesters are preparing for mass mobilizations. Aaron Glantz reports from Hong Kong.
RACE RIOTS IN SYDNEY
In Australia, street violence has continued into a second day after race riots erupted yesterday at a beach in Sydney. Cinnamon Nippard has the story.
About 5000 white Australians from Cronulla and further afield gathered at the beach chanting racist slogans and attacking anyone they suspected of being Arab. Twenty-five people, including 2 ambulance officers, were injured during the riots. Later on Sunday night, up to 60 men reportedly of Middle-Eastern appearance retaliated; vandalizing 40 cars with baseball bats and stabbing two youths. Police arrested 16 people who have been charged with 41 offenses. Police Minister Carl Scully said that neo-Nazi and white supremacist groups were a part of the mob who took part in the attacks. Prime Minister John Howard denied any suggestion that his recent warnings about the possibility of attacks by so-called "home-grown" Islamic terrorists had fueled the riots. The Prime Minister condemned the actions of the rioters, but denied that there is any underlying racism in Australia. New South Wales Premier Morris Lemma met with senior police, Lebanese community leaders and local council members on Monday, urging them to take a message of unity and respect to their communities. On Monday night, the New South Wales police closed roads in the Cronulla area and have deployed more police to certain suburbs. For Free Speech Radio News in Sydney, I'm Cinnamon Nippard.
WEST BANK INCURSION
Israeli soldiers arrested a number of Palestinians today during incursions into the West Bank cities of Nablus and Jenin. Manar Jibrin reports from the West Bank.
The Israeli army invaded Nablus this morning and arrested five residents. This comes after a separate incursion yesterday which claimed the life of one member of the Al Aqsa Brigades. Meanwhile, soldiers have sealed off access to and from Jenin and its surrounding areas for the third consecutive day. One Palestinian youth from Jenin was arrested today after he attempted to stab a soldier guarding the gate that leads to the military camp near the city. So far total of 17 of West Bank residents have been arrested during the current military operation. For FSRN from IMEMC.Org in Palestine I'm Manar Jibrin.
BEIRUT CAR BOMB
A massive car bomb killed Lebanese legislator and newspaper editor Gibran Tueni this morning in Beirut. Tueni was known as a critic of Syrian involvement in Lebanese affairs. The assassination came the morning after United Nations Secretary General Kofi Annan received another report on the car-bombing murder of former Lebanese Prime Minister Rafik Hariri.
WAR CRIMES VERDICT
In Belgrade, a Special War Crimes Court today convicted 14 former members of Serbia's military forces for brutally executing some 200 Croat prisoners of war in the Croatian town of Vukovar in 1991. Zoran Culafic reports from Belgrade.
The Belgrade Special War Crimes Court today sentenced 14 Serb defendants, including one woman, to a total of 219 years in prison. Eight of them will serve the maximum sentence of 20 years in jail. The Special Court found firm evidence that all of the defendants are guilty of killing at least 200 prisoners of war during a three-month-long siege in 1991 of the Ovcara village near the Croatian town of Vukovar. The Vukovar case is widely seen as a test of Serbia's domestic war crimes process and this is the first verdict for the Special War Crimes Court in Belgrade. Since the landmark trial opened over a year and a half ago, only one suspect and two protected witnesses have confessed to their roles in the brutal killings at a farm near the Croatian town of Vukovar. For Free Speeech Radio News, I'm Zoran Culafic from Belgrade.
CHILEAN ELECTIONS
Chileans went to the polls yesterday for the 4th time since the end of Pinochet's dictatorship. From Santiago, Jorge Garretón has the details.
Center-left candidate Michelle Bachelet will have to wait until next month to see if she'll become Chile's first female President. She received 46 percent of the vote in Sunday's election so she will face a runoff next month against billionaire businessman Sebastian Piñera who finished with 25 percent of the vote. In yesterday's ballot Bachelet faced the strong challenge of two right-wing conservative candidates, billionaire businessman Piñera and hard-line conservative Joaquín Lavin. Also running was leftist candidate Tomas Hirsch. Bachelet a medical doctor hopes to lead the ruling coalition to its fourth presidential term since the return to democracy in 1990. Chile prepares now for its second run off election in its history. For FSRN this is Jorge Garretón in Santiago.
Features
Congress Enters Last Week of the Year (4:05)
Today starts what's likely be the last Congressional week of the year. Our DC correspondent, Mitch Jeserich takes a look at some of more controversial measures the Congress is likely to act on.
WTO Protest in Portland (1:50)
Workers and concerned citizens are gathering in cities around the world this week to protest the World Trade Organization, which is holding its sixth ministerial meeting in Hong Kong, beginning tomorrow. Julie Sabatier reports from Portland, Oregon, where people gathered to demonstrate against economic globalization.
Trade Between US and Latin America Discussed at Border Conference (2:36)
The 4th annual Cuba/Venezuela/North American Labor Conference in Tijuana, Mexico this weekend. Representatives from throughout the region came together to share strategies and to activate the international labor movement, particularly in reference to the sensible examples flowing from Cuba and Venezuela. Recent developments in bilateral trade agreements between the US and Latina American countries, such as the deal inked between the US and Peru just last week, provided a platform for discussion. Kelly Barnes attended the conference and files this report.
Kashmiri Protest on Human Rights Day (2:41)
Angry protests marked International Human rights day in Indian administered Kashmir this weekend, as activists from most of the separatist factions came out to protest the alleged Human rights violations by Indian security forces. Shahnawaz Khan reports from Kashmir.
Los Angeles Support Victims of Human Rights Atrocities in the Philippines (3:17)
An alliance of progressive organizations and community allies gathered together in Los Angeles to commemorate the 57th Annual Human Rights Day, by honoring victims of human rights atrocities in the Philippines. The festivities coincided with celebrations hosted by the AFL-CIO throughout several US cities. FSRN's Leilani Albano reports.
Richard Pryor Dies at 65 (2:52)Courtesy of The Pacifica Radio Archives
Comedian Richard Pryor died this weekend in Los Angeles. He was 65. Pryor pushed the limits and set the benchmark for African American comics to follow, satirizing issues of politics, class, and race. Richard Pryor hosted a program on Pacifica's own KPFA in Berkeley in 1971. In September of that year, a massive prison riot took place in Attica – where prisoners demanded improved living conditions. 40 people died and although mainstream media reported that prisoners slit their captive's throats, but conclusive medial evidence later proved it was state troopers that shot at the hostages. In a rare, serious moment, Richard Pryor addressed the Attica Prison Riots on September 15, 1971.