December 28, 2005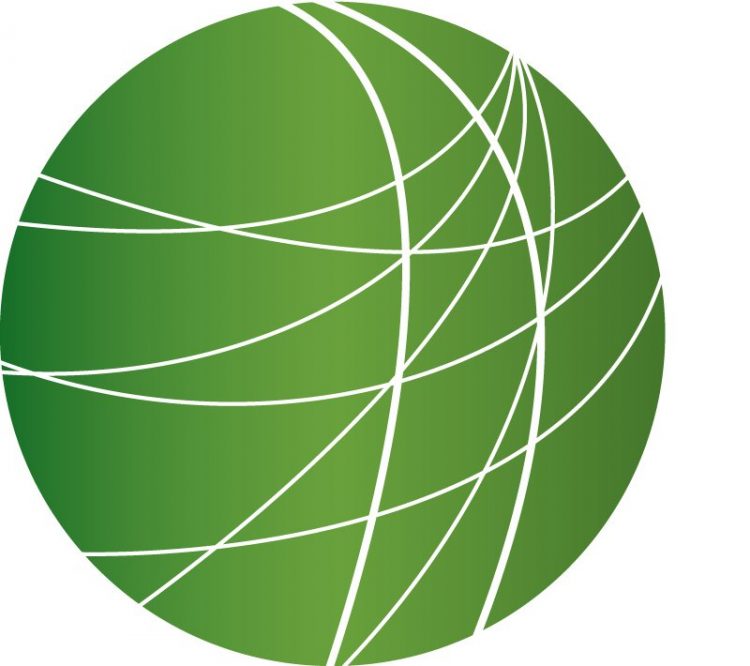 Headlines (4:05)
PRISON UPRISING IN BRAZIL
A prison uprising is now in its third day in the Brazilian city of Porto Velho . A group of prisoners took control of the Urso Branco facility on Christmas during visiting hours and continue to hold approximately 200 hostages, mostly prisoners' relatives. They are demanding the return of Ednildo Paula Souza, an inmate who was transferred from the prison last week, after his recapture following a successful jailbreak earlier this month. Souza is said to have led a prison riot in April 2004 that resulted in 14 inmate deaths. The Urso Branco prison is severely overcrowded, holding around three times more inmates than it was initially designed to house. A crisis management team is negotiating for the release of the hostages, including 11 prison guards.
ESCAPE ATTEMPT FROM IRAQI PRISON
At least nine people are dead after an attempted jailbreak in Iraq. A prison guard told Reuters that the incident began when an inmate seized a Kalashnikov rifle from a guard as a group of prisoners was being escorted to the yard early this morning. The inmates then took weapons from the prison armory and freed other detainees within the facility. The escape attempt ended in a gunfight.
MASS GRAVE IN GUJARAT
A mass grave discovered yesterday in the western Indian state of Gujarat is believed to be of those who went missing during of the sectarian violence of 2002. Binu Alex has more from Ahmedabad.
Relatives of victims of the 2002 Hindu-Muslim violence in Gujarat claim to have exhumed skeletal remains from a mass grave in Panchamahals, a district severely affected in the state where many are still reportedly missing. Though the exact number of bodies is still unknown after the site was sealed by the investigating agencies, eye witnesses say it could be more than twenty. The local administration has threatened to take legal action against those who dug up the site. The state police chief claims that the bodies had already been accounted for, autopsies performed, and that local officials afterwards buried the cadavers. Teesta Setalvad of Citizens for Justice and Peace, an NGO working among the riot survivors, has filed a petition before the Gujarat High court.
(Teesta Setalvad clip 16 secs)
"If the police now tells us that these are the 21 missing persons and we have buried them properly, our only question is, 'Why didn't you intimate the relatives? Why didn't you give the bodies to them?' because that is the real procedure. In any religion, in any culture, performing the last rites is emotionally very important particularly when such a dastardly crime takes place."
This week's discovery has brought back memories of the violence to the survivors, as over 2000 cases are still pending in the courts. From Ahmedabad in India, I am Binu Alex for Free Speech Radio News.
"PRE-FAMINE" IN SOMALIA
Famine Early Warning Systems Network has issued an emergency alert for Southern Somalia. The Food Security Analysis Unit of the United Nations Food and Agriculture Organization says that 2 million people in Somalia urgently need humanitarian assistance to cope with a widespread food shortage resulting from a severe drought. The ongoing drought has also affected parts of Ethiopia and northeastern Kenya. The World Food Programme estimates that 64,000 metric tons of food aid will be needed over the course of the next 6 months to avoid starvation-related deaths.
WATER HIKE
Residents in Argentina's central province of Cordoba may soon face a 200 percent hike in water rates. FSRN's Marie Trigona has more in Buenos Aires.
Cordoba's mayor passed a bill to increase water utility rates for users by 200 percent beginning this new year. The increase was passed as an initiative for the provincial government to subsidize debt from Suez, the French multinational that controls Cordoba's water utilities. The provincial government also renewed Suez's concession or right to manage the local water company. Suez has controlled Cordoba's water utility for 8 years and has threatened to pull out of Argentina because of a freeze on water rates. The provincial government agreed to forgive the company's 19 million dollar debt so that the company could make long overdue investments. Instead of performing maintenance work or expanding water lines, Suez will first invest in installing 150,000 water meters to control and restrict the use of water. This has many residents upset. Local organizations, environmentalists and residents will rally next week against the 200 percent rate increase and privatization of their water. Local groups are pushing an alternative initiative to make water accessible for all residents by lowering rates and building water lines for many neighborhoods without running water. For FSRN I'm Marie Trigona in Buenos Aires.
Features
THE NATIONAL ARCHIVES RELEASES ALITO'S SERVICE RECORDS (4:14)
Today the National Archives released about 300 additional documents concerning Judge Samuel Alito's service in the Justice Department during the Reagan administration. The press and advocacy groups will undoubtedly spend the next few days scouring through the pages for new details before Alito's confirmation hearing which begins in less than two weeks. But for many of the largest civil rights groups in the country, there is already much known about the Supreme Court nominee that has them opposing Alito's nomination. Mitch Jeserich has more from Washington.
NEW YORK CITY'S TRANSIT WORKERS UNION REACH A DEAL (3:52)
Striking transit workers in New York City now have a contract on which to vote. This after the resumption of negotiations between the Transport Workers Union Local 100 and their employer the Metropolitan Transit Authority. The contract comes 5 days after the initial agreement was reached to end a 3 day strike that crippled New York's commute last week. It was the first work stoppage by MTA workers in 25 years. In New York, Ian Forrest has the story.
TALKS RESUME OVER THE SOVEREIGNTY OF KASHMIR (4:05)
India and Pakistani officials confirmed this week that the two countries were discussing proposals for demilitarization and self rule in Kashmir, a region claimed by both India and Pakistan. The self governance proposal for Kashmir was originally mooted by Pakistan President Pervez Musharraf. The proposal for self rule has generated a lot of debate in Kashmir. Shahnawaz Khan reports
FSRN INTERVIEWS THE KASHMIR STUDY GROUP (2:16)
Some Kashmiri analysts say that the proposal created by the US-based Kashmir Study Group is the foundational document for the "united states of Kashmir" proposal. That's the current plan that Indian and Pakistani officials will be going over. Since 1998, Ambassador Terresita Schaffer has been a member of the kashmir study group, a non-governmental body made up of mostly U-S academics, foreign policy specialists, and former congressional members who came together to propose a peaceful approach to addressing the conflict over Kashmir. We talked to Ambassador Shaffer about the group's proposals.
DEPARTMENT OF JUSTICE OFFERS SPECIAL IMUNITY TO CORPORATIONS (2:00)
Corporate Crime Reporter released a report today in which it analyzes the new policy by the Department of Justice to offer major corporations – including Adelphia, KPMG, Merill Lynch, MCI and others – special deals that allow prosecutors to not criminally prosecute corporations accused of wrongdoing. From DC, Anastasia Gnezditskaia has more on these non prosecution agreements.
GROWING LIST OF EUROPEAN COUNTRIES CUT AID TO UGANDA (4:03)
This week Britain and Sweden cut millions in direct aid to Uganda saying that they question President Yoweri Museveni's commitment to democracy. Uganda's opposition parties have welcomed the suspension of development aid to the African Nation and are calling on the Bush administration to also cut funding. Britain will also withhold more than 5 million pounds until after Uganda's elections in February. Joshua Kyalimpa reports from the Ugandan capital Kampala.