January 25, 2006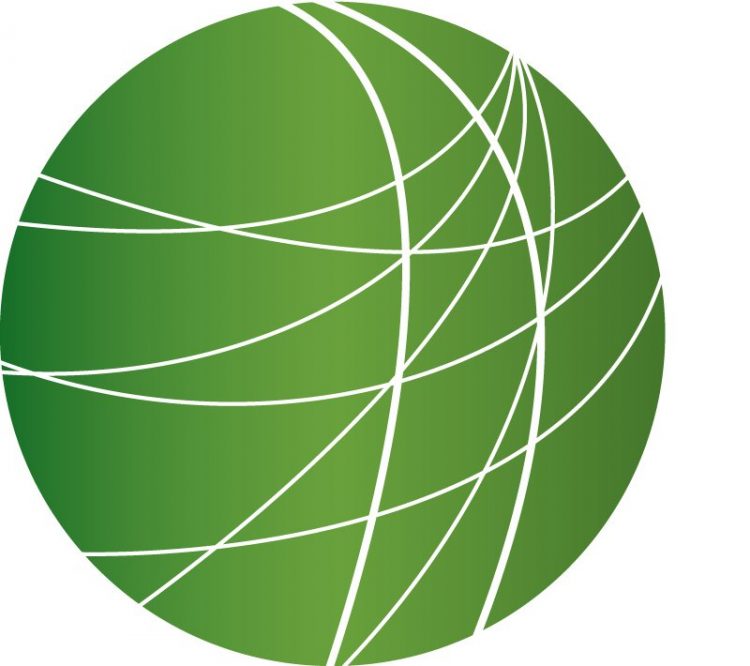 Headlines (5:03)
2005, HOTTEST YEAR ON RECORD: NASA
An analysis performed by NASA's Goddard Institute for Space Studies has concluded that 2005 was the hottest year on record. The previous record holder was 1998. The study found a clear trend of global warming, as the top five hottest years include 2002, 2003, and 2004. The NASA report states that the rapid warming "gives urgency to discussions about how to slow greenhouse gas emissions".
GRAND JURY HEARING FOR BAY AREA ACTIVISTS
Bay area activists are being questioned today in San Francisco about their possible ties to organizations the FBI considers to be domestic terror threats. Sarah Olson has more from San Francisco.
Three animal rights activists appeared before a federal grand jury in San Francisco today. The grand jury probe is looking for information about Daniel Andreas San Diego, wanted in the 2003 bombings of Bay Area Chiron and Shaklee corporations — supposedly targeted for alleged animal rights violations stemming from lab experiments. This latest round of grand jury summons comes at a time when the government has launched a nation-wide campaign against animal rights and environmental activists. In December, the American Civil Liberties Union charged the FBI with using counter terrorism resources to spy on animal rights organizations. In May of 2005, senior FBI officials said animal rights groups and environmentalists posed one of the most serious threats of terrorism the nation faces today. To date, no one brought before the San Francisco grand jury has been charged with a crime and advocates are afraid the FBI's campaign of investigation and surveillance could quash legitimate political speech. For Free Speech Radio News, in San Francisco, I'm Sarah Olson.
PINOCHET'S ELDEST DAUGHTER HELD IN DC
The eldest daughter of Chile's former dictator Augusto Pinochet was arrested today at Washington's Dulles Airport after fleeing a summons issued by a Chilean judge. From Santiago, FSRN's Jorge Garretón has the story.
Lucia Pinochet, the eldest daughter of Chile's former dictator is being held in Washington at the request of Chilean authorities. She is now awaiting deportation. Yesterday, she fled to Argentina where she took a flight to the US. Chilean magistrate, Carlos Cerda, ordered her arrest after she failed to appear at her arraignment alongside 4 other family members yesterday. Her mother, herself, and 3 siblings are facing charges of tax evasion. The rest of the family did appear and are now free on bail. The investigation into the Pinochet family's finances is the latest twist of the hard fall to earth of Chile's former first family that grew accustomed to a posh lifestyle and ill-gotten privileges. As for the aging former dictator, he still faces charges of human rights abuses, tax fraud and illicit enrichment. For FSRN, this is Jorge Garretón in Santiago.
AU SUMMIT WRAPS UP
Member nations of the African Union wrapped up a two day summit last night in Khartoum. Congo-Brazzaville will now take over the leadership of the 53-nation union, after the end of Nigeria's term. Summit host, Sudan, withdrew its bid to chair the African Union after reaching a compromise deal that will allow the country to take over leadership duties in 2007. Some AU officials have expressed concern over Sudan's ability to chair the organization, citing the country's record of human rights violations in the Darfur region.
INDIA REFORMS RETAIL MARKET RULES
Recent reforms approved by India's government may have a dramatic impact on the country's domestic retail market. Jean Parker reports from Pune, India.
Prior restrictions had prevented foreign firms from operating their outlets in India. Foreign businesses had been limited to the ownership of franchises, as the government protected domestic companies from outside encroachment. The new reforms will now permit outside retailers to own a majority share in retail operations, provided the products are of a single brand. Some critics of the reforms worry that brand-name apparel manufacturers will now be able to undermine indigenous production of similar products. The government's decision is the latest in a series of liberalizations designed to encourage foreign investment in the country's booming economy. The regulations are opposed by the Communist Party, which is a coalition partner in the Congress Party government. India's retail market is the 8th largest in the world and worth an estimated 250 billion dollars. For Free Speech Radio News, I'm Jean Parker in Pune, India.
WSF UNDERWAY IN CARACAS
The sixth World Social Forum is underway in Caracas, Venezuela. Yesterday's opening activities kicked of a week-long series of events, including conferences, workshops, and concerts. Organizers describe the World Social Forum as an open meeting place for "social movements, networks, NGOs and other civil society organizations opposed to neo-liberalism and a world dominated by capital or by any form of imperialism".
Features
PALESTINIANS VOTE IN THEIR FIRST PARLIAMENTARY ELECTIONS IN 10 YEARS (4:09)
Palestinians cast their ballots today in their first parliamentary elections in 10 years. High voter turnout and a sharp rivalry between the ruling party Fatah and their main contender Hamas, which is competing in its first national elections, mark the vote. Early exit polls indicate Fatah winning with 43% and Hamas at 32%. Although experts warn a large margin of error occurs due to the complex nature of the Palestinian election system. Laila El-Haddad has more from Gaza.
TRAVELERS FACE A FUTURE OF HIGH SECURITY PASSPORTS (3:04)
The Senate Appropriations Committee examined the issue of biometrics and border technology today in a hearing on Capitol Hill. At stake are plans to require all travelers into the US to have passports with new digital technology, as well as funding for new technologies to monitor who is coming into and leaving the country. Darby Hickey reports from our Washington Bureau.
CONGRESS LOOKS AT PROBLEMS IN THE NEW MEDICARE DRUG PLAN (3:02)
In an attempt to sort out the numerous problems with the new Medicare program, the head of the prescription drug plan met with members of Congress. This comes one day after the federal government said they would reimburse states for picking up the cost of the federally funded program. Leigh Ann Caldwell has more on this story from Capitol Hill.
MASSACHUSETTES' TOXIC CLEAN UP SITES POSSIBLY UNSAFE FOR FUTURE HOMES (2:30)
The Commonwealth of Massachusetts has licensed private firms to oversee toxic clean ups, but state audits find that three-fourths of the clean up sites are deficient. Meanwhile, developers are planning to build new homes on some of these sites. Chuck Rosina has the story of one such site.
SANTA CRUZ POLICE OFFICIALS ARE BEING INVESTIGATED FOR SPYING ON CITIZENS (2:42)
While the Bush administration defends its use of wiretapping to monitor the activities of US citizens, city officials in Santa Cruz, CA are coming under fire over revelations that undercover police were caught spying on locals planning a Do-It-Yourself New Year's parade. FSRN's Vinny Lombardo explores the serious questions that the case poses about the legality of the surveillance.
POLITICAL NEGOTIONS CONTINUE IN IRAQ (1:46)
An Iraqi journalist was killed this week outside the western city of Ramadi while filming fighting there between U.S. troops and Iraqi rebels. Mahmoud Zaal worked for Baghdad Television and it was unclear whether he had died as a result of U.S. or Iraqi rebel fire. As fighting and political negotiations continue in the country, some Iraqi politicians took the recent hajj holiday to practice some diplomacy. Iraqi cleric Moqtada As-Sadr returned to Iraq after visiting Saudia Arabia and Iran following last week's pilgrimage. Salam Talib and David Enders file this report.
TAMIL TIGERS AND THE SRI LANKAN GOVERNMENT AGREE TO HOLD CEASE FIRE TALKS (2:18)
Tamil Tiger rebels agreed Wednesday to hold talks with the Sri Lankan government in Geneva, Switzerland breaking a three year deadlock in the peace process. This was revealed after the visiting Norwegian envoy, Eric Solheim, held lengthy crucial talks with the reclusive leader of the Tamil Tigers in the rebel held northern town of Kilinochchi. Ponniah Manikavasagam has more.