December 19, 2006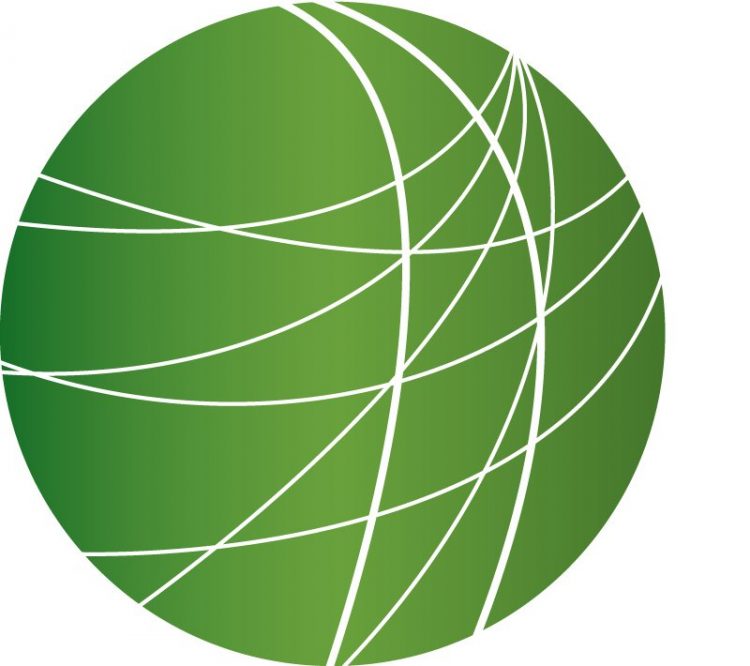 Headlines (5:20)
EPA RELAXES RULES ON CHEMICAL EMISSIONS
The Environmental Protection Agency has issued new rules that roll back public access to information about toxic waste releases. Brian Edwards-Tiekert has more.
Under the existing toxic release inventory program, any company that produces more than 500 pounds of toxic waste per year must complete a lengthy form detailing how much of each toxic chemical was treated, shipped offsite, and released to the air, water, and land. That information is available to the public—where journalists and environmental activists make frequent use of it. Under the newly-released rules, companies will not have to complete the detailed form unless they produce more than 5000 pounds of toxic waste per year, or release more than 2000 pounds directly into the environment. The EPA estimates that about 8,000 facilities in this country will be able to cut back their reporting – saving them paperwork costs totaling roughly $6 million dollars per year. Congressional Democrats are expected to try to overturn the rule change during the next legislative session. For FSRN, I'm Brian Edwards Tiekert.
GAZA INFIGHTING WORSENS
Gun battles raged between Hamas loyalists and Presidential security forces in Gaza City today, killing at least six people, as Palestinian Prime Minister Ismail Haniya appealed for calm. Laila El-Haddad has more from Gaza.
Street battles were waged with automatic weapons, rocket propelled grenades, and even mortars between members supportive of both factions, and often, plainclothes residents with a score to settle, leaving most residents holed inside their homes or fleeing for safety. Universities canceled their classes and most stores have opted to remain closed. Many parents in Gaza have stopped sending their children to school. At night, the city is transformed into a ghost town. Members of the presidential guard were deployed throughout the city, and roadblocks have been set up in an attempt to curb the violence. Palestinian Prime Minister Ismail Haniya gave a speech in which he emphasized the need to preserve national unity, saying "this is not the place for your bullets". He appealed for calm and self-restraint, asking people not resort to weapons to address their grievances. Haniya also accused the US of attempting to topple the Hamas-led government and characterized Abbas's call for early elections as illegal. For FSRN in Gaza, this is Laila El-Haddad.
ULTIMATUM EXPIRES IN SOMALIA
In Somalia, the Council of Islamic Courts – OR CIC – today backtracked on their threat to attack the alleged Ethiopian troops in the transitional government base in Baidoa. Abdurahman Warsameh reports from Mogadishu.
The ultimatum, which expires today, was issued by the security chairman of the CIC 7 days ago. The Islamists say the media misrepresented the statement and claim they never said the attack was automatic. Preparations for war have been widely reported in Baidoa and in areas controlled by the Islamists ever since the deadline was announced. Although government troops have been deserting or defecting to avoid the possible confrontation, the transitional Somali government said it would not yield to threats. The Ethiopian government brushed aside the threat by the Islamists and said it will not withdraw its "military trainers" from Baidoa, the base of the weak but internationally recognized transitional government. The Ethiopian government says it has a few hundred military advisers in Baidoa to train the small, newly reestablished Somali military and police force. The Council of Islamic Courts has always been opposed to any foreign troops presence in the country particularly troops from Somalia's north eastern neighbor, Ethiopia. The UN has approved the deployment of an 8,000-strong regional peacekeepers from the seven-member Horn of African grouping IGAD, the Intergovernmental Authority on Development. The resolution bars Somalia's neighbors –Ethiopia, Djibouti, and Kenya- from being part of the peacekeeping mission to Somalia. Abdurahman Warsameh, Mogadishu, Somalia.
MIGRANT BOAT CAPSIZES – 100 DEAD
Around 100 would-be migrants are feared dead after a boat accident along the Senegalese coast. Rescuers have recovered 24 people who are receiving treatment in a hospital in northern Senegal. They had been at open sea for 2 weeks when their boat capsized on its way to Spain's Canary Islands. The Canary Islands have become a major entry point into Europe for West African migrants after Spain and Morocco enacted strict anti-immigration measures along the Strait of Gibraltar.
MAOISTS SHUTDOWN KATHMANDU
Nepalese Maoists today enforced a shutdown strike in Kathmandu to protest the government's appointment of 14 ambassadors. PC Dubey reports.
The Maoists are angry the the government did not consult them before naming the ambassadors to the US, India, China, and other powerful countries. Maoists vandalized hundreds of private vehicles and even set some on fire in Kathmandu. The shutdown left thousands of passengers stranded. Even Maoist guerrillas based at a UN-monitored camp in southern Nepal walked out, brandishing weapons, to protest the government's appointments. Security forces stationed at major vital points in the country remained silent spectators to the mayhem. Maoist spokesperson, Krishna Bahdur Mahra, accuses the government of conspiring to sabotage the peace process. Political observers, however, accuse Maoists of failing to take the path of dialogue to resolve such contentious issues. I am PC Dubey for Free Speech Radio News.
Features
Washington's Outlook Gloomy on Iraq (4:20)
The incoming Chair of the House Armed Services Committee says he's "not optimistic" about the future of Iraq. Congressman Ike Skleton's assessment comes as the Pentagon releases a sobering report on the escalation of violence and culminating challenges the U.S. and Iraq must face. To exacerbate the gloomy outlook, an analysis by the International Crisis Group says Iraq is on the verge of becoming a "failed state". Washington Editor Leigh Ann Caldwell has more on all of these developments.
State Repression Escalates in Argentina (3:20)
One of Argentina's leading human rights group, Coordinated Against Police and Institutional Repression, or CORREPI, released its annual report, which compiles information about deaths caused at the hands of the country's security forces. FSRN's Mat Goldin reports from Buenos Aires.
Critics Say CARE Act Does Not Go Far Enough (3:30)
President Bush signed the Ryan White Comprehensive AIDS Resource Emergency (CARE) Act this morning, designed to improve the quality of care for people living with HIV/AIDS in the United States. Congress passed the $2.1-billion CARE Act with bipartisan support earlier this month, after considerable dispute regarding funding in both rural and urban areas. Host Aura Bogado spoke with Maribel Peña, Media Organizer with Community Voices Heard about the Act.
Demonstrators in Connecticut Protest Whopping Utility Hike (2:30)
Several dozen protesters rallied Monday afternoon outside the New Haven, Connecticut headquarters of a regional utility company that has announced an almost 50 percent rate hike for residential customers. Melinda Tuhus reports.
Refugees from North Korea (4:00)
The World Food Program fears that the UN sanctions imposed on North Korea following its October nuclear test could cause a severe food shortage this winter, which could send thousands of Koreans into neighboring China where they risk arrest and deportation. Jason Strother reports from Seoul, where some Christian missionaries are among those helping North Korean refugees.
Mumia Abu Jamal Commentary: "Other People's Congress" (2:00)