January 30, 2006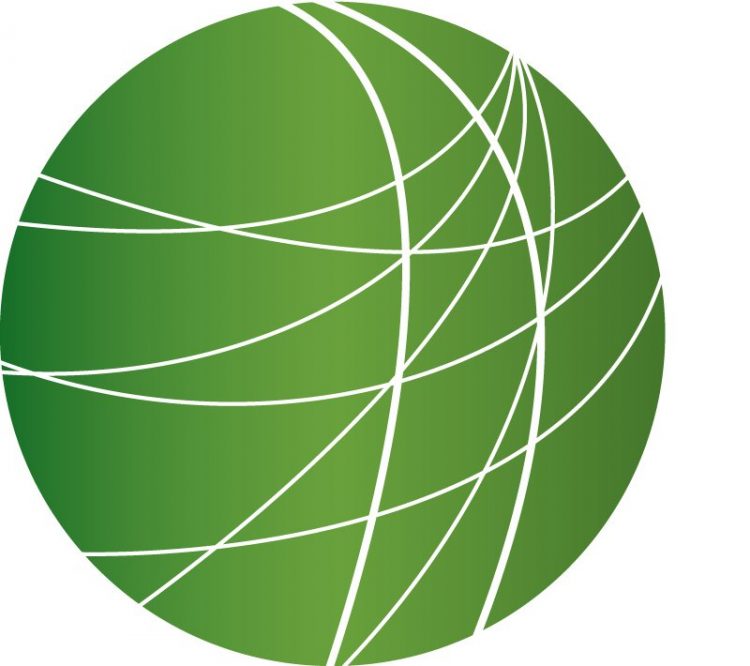 Headlines (5:02)
CLIMATE CHANGE REPORT
A major climate study released today by the United Kingdom's Meteorological Office has found that there is "strong evidence that climate change due to human emissions of greenhouse gases" is already underway and that the impacts may be more serious than previously thought. According to the report, the European Union target to prevent a rise in global average temperatures of more than two degrees Celsius may be insufficient to prevent substantial and irreversible climate change. Scientists found that an increase of 2.7 degrees Celsius over the present level may trigger the melting of Greenland's ice sheet. This could lead to a sea-level rise of over 20 feet. The report brings together the findings of over 200 scientists from 30 countries.
WAVE TECHNOLOGY
Meanwhile, a report released by energy advisors to the British government says wave and tide technology could replace nuclear power. From London, Naomi Fowler reports:
Britain's long coastline is surrounded by some of the world's roughest seas. According to this report, harnessing that energy could generate 20 percent of Britain's electricity needs. Not only could it replace nuclear power, it could also minimize the heavy reliance on Russian natural gas imports. The findings of this 18-month, million dollar research project have become public just as ministers are widely expected to sanction a new generation of nuclear power stations across Britain. Governments are anxious to meet their Kyoto target agreements on carbon emissions…and the nuclear option is one way to do that. Various wave harnessing renewable energy projects are underway in parts of the UK. But real political support and investment in infrastructure is needed for it to advance enough to replace nuclear power. This is Naomi Fowler in London for Free Speech Radio News.
EXXON PROFITS
The world's largest oil company, Exxon-Mobil, has broken the previous U.S. record for profits earned in a single year. With today's fourth-quarter earnings report, Exxon-Mobil a posted net income of $36.1 billion for 2005. The figure surpasses the previous annual profit record by nearly $10 billion dollars.
NIGER DELTA UPDATE
Four foreign oil workers kidnapped nearly three weeks ago by militants in Nigeria's Niger Delta region have been released. However, the militants have warned all foreign oil workers to leave the region. Sam Olukoya reports from Lagos.
The militants issued a statement making it clear that the release of the hostages did not mark the end of their struggle against foreign oil companies operating in Nigeria's Niger Delta region. Billions of dollars of annual profits from oil sales are shared between the Nigerian government and foreign oil companies, while most residents of the Niger Delta region live in poverty. About twenty soldiers and policemen guarding oil installations belonging to western companies have died in the last three weeks in attacks by militants demanding a share of the oil proceeds and an end to environmental degradation. Over the weekend, gunmen attacked the headquarters of the Korean oil services company, Daewoo and escaped with over three hundred thousand dollars. Nigerian oil workers say they will pull out of the Niger Delta region if the government fails to guarantee their safety. The workers will meet later this week to review the security situation in the area. For Free Speech Radio News, this is Sam Olukoya in Lagos.
ENRON TRIAL OPENS
Jury selection is underway in Houston for the trial of Enron's ex-CEO and former chairman. Lisa Cohen has the story.
In the long-awaited trial of Enron's former top executives, federal prosecutes will argue that ex-chairman Ken Lay and ex-CEO Jeff Skilling lied to analysts, employees, and the public in an attempt to maintain Enron's overvalued stock price. This, as Lay and Skilling enriched themselves in stock sell-offs worth 100's of millions of dollars. Together, the two face one count of conspiracy to commit securities and wire fraud. Separately, they both face additional charges of securities and wire fraud and insider training. If convicted, they could be punished by 30 years in prison for each count, plus fines. The demise of Enron, once the 7th largest company in the US, cost 20,000 employees their jobs and eliminated 2 billion dollars in retirement and pension funds. Today, judge Sim Lake is proceeding with his examination of the prospective jurors and says he'll begin hearing opening statements tomorrow. From the Federal Courthouse in downtown Houston, I'm Lisa Cohen for FSRN.
Features
Alito Debate Closes, Filibuster Not Sustained (3:18)
The confirmation vote of Samuel Alito will take place, despite one last push by Democrats to support a filibuster saying that was the only way his confirmation could have been blocked. Leigh Ann Caldwell reports from Capital Hill.
International Community Reacts to Hamas Victory (4:12)
The victory of Hamas in the Palestinian elections last week was a surprise to everyone – including Hamas itself. The result is almost unique in international politics – with a group going from the bullet to the ballot without some process of politicization first. Representatives from Europe, the US and Russia are meeting in London to discuss how to respond to this democratic victory for an Islamist group with a yet unproven commitment to democratic Institutions. Irris Makler reports from Jerusalem.
Humanitarian Aid to Palestinians in Peril (4:23)
The future of foreign aid for Palestinian people remains in question. The European Union announced today that they are prepared to continue aid to the region as long as a Hamas led government commits itself to seeking peace with Israel. Also, US Secretary of State Condoleezza Rice says the US is not prepared to fund an organization that advocates the destruction of Israel. We speak to day with al Jazeera journalist and frequent contributor to Free Speech Radio News Leila al Haddad who joins us from Gaza. Leila, what does this potential cut in funds really mean for Palestinians living in the region?
Senate Committee Hears from Louisiana Residents (3:10)
An alliance of Southern Louisiana women calling themselves "Women of the Storm" stormed Capitol Hill this Monday, urging members of Congress to visit Louisiana and see first hand the devastation caused by hurricanes Katrina and Rita. The action took place during a Homeland Security and Governmental Affairs Senate Committee hearing on "urban search and rescue" since the hurricanes. Ryme Katkhouda of the DC Radio Coop in Washington DC has more.
Polish Skinheads Trial for Hate Crimes Against Roma (3:16)
A trial has begun in Wroclaw, southwestern Poland, in the case of group of skinheads accused of racially motivated violence against Polish Roma gypsies and their children. An estimated 25 thousand Roma live in Poland.  The case marks the first time that public prosecutors have managed to bring offenders to trial based on the grounds of a racially provoked assault. In the 70s and 80s Poles perceived the Roma people as nomad gypsy beggars but the perception of ethnic minorities in general has been slowly changing since Poland joined the European Union and was obliged to secure the rights of its minorities. Danuta Szafraniec has the story from Warsaw.
Commentary from Mumia Abu-Jamal: Walls (2:12)