January 31, 2006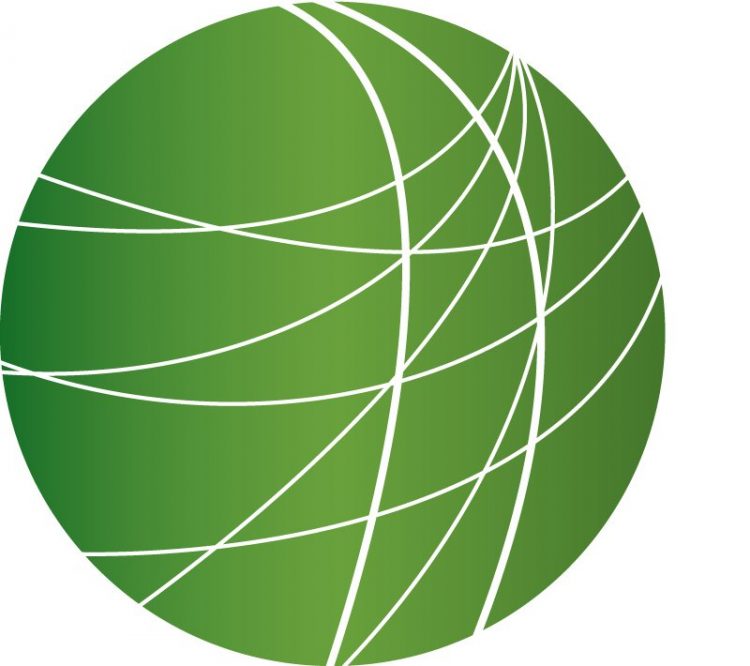 Headlines (5:49)
OPENING ARGUMENTS IN ENRON TRIAL
Opening arguments began today in the Enron trial, with both sides staying on message. Lisa Cohen reports from Houston.
Federal prosecutors told jurors today the Enron trial is a case about lies and choices, not about accounting. Defense lawyers for former Enron executive Jeff Skilling argued the case is very much about accounting. Attorney Daniel Petrocelli said when Skilling left the company four months before its bankruptcy, Enron was in fine financial health. Petrocelli said Skilling will take the stand in his defense. Halfway through opening arguments jurors were given note pads, and some seemed to take extensive notes. Outside the federal courthouse in downtown Houston, what's known as 'the Enron trial' is stirring up discussion in a city where thousands of people lost their jobs when the company collapsed… and the court of public opinion is also in session…[ambient sound] "Get a rope!" From KPFT in Houston, I'm Lisa Cohen for FSRN.
EPA GOES EASY ON FACTORY FARMS
The Environmental Protection Agency has agreed to let some factory farms escape fines for environmental pollution in exchange for data on the extent of their contamination. Factory farms are industrial-scale feeding operations designed to maximize overall dairy or meat output. These operations produce massive amounts of animal excrement, which can result in serious water and air contamination. Under the terms of the first of 20 compliance agreements signed yesterday, the EPA will settle liability for certain past violations at factory farms and will be able to develop new compliance standards, guidelines and enforcement policies.
AND IOWA GET TOUGH ON COMPLAINTS
Meanwhile, the Iowa state legislature is considering a bill that could penalize a person for filing repeated complaints against factory farm operations. Under the proposed law, anyone who files 3 or more complaints within 2 years time could be labeled a (quote) "chronic complainant" if investigations do not find evidence of legal violations. So-called "chronic complainants" could be forced to pay damages and investigations costs to the owner of the feeding operation and to the government.
SHOOTOUT NEAR JENIN
In other news, Israeli forces invaded a village near the West Bank city of Jenin today, killing two people in the first armed clash since the Palestinian elections. Manar Jibrin reports from the West Bank.
Israeli army special units, backed by armored vehicles and Apache helicopters, invaded the village of Araba this afternoon, surrounding a local house where members of the Islamic Jihad movement were thought to be hiding. Two Palestinians inside of the house and an Israeli soldier was killed in the subsequent shootout. Fifteen civilian bystanders and at least two soldiers were injured. Ambulance driver, Iyad Mutlaq: [sound] "We received information that at least one Israeli soldier has been killed and two or three injured, in addition, two Palestinians have been killed. We are unable to enter the area because the army has closed it. There are at least 15 Palestinians injured with live ammunition, but we are unable to locate or reach them." Nidal Abu Sadah, a senior leader of Al-Quds Brigades, the armed wing of Islamic Jihad, was reportedly killed in the siege. This military operation is a part of a larger sweep of arrests of 22 residents throughout the West Bank cities, who are said to be activists of Hamas, Fateh, Islamic Jihad, and Popular front for the Liberation of Palestine. For FSRN from IMEMC.org, this is Manar Jibrin reporting from Palestine.
ASYLUM CASES IN THE UK
In Britain, A report published today reveals how failed asylum seekers with children are going underground to avoid deportation. This just as a High Court challenge on the issue of access to pubic services for asylum seekers has failed. From London, Naomi Fowler has more.
Last year, the government introduced regulations that strip all state support from families whose attempts to seek asylum in Britain are rejected; the families then risk threats to take their children into care because they have become destitute. It was intended to 'persuade' families to return to their countries. Today's report from organizations the Refugee Council and Refugee Action says in a pilot scheme they were monitoring, more than a quarter of such families went underground when their support was cut. This means they lose all contact with services, leaving them and their children highly vulnerable. The first High Court challenge to the rules allowing the cutting of all state support has just failed. A Congolese woman had argued that cutting off support breached the Children Act and Human Rights Act but the judge disagreed. A hundred thousand or more 'disappeared' and destitute people are being assisted by the Red Cross and Medicin Sans Frontieres, normally associated with conflict zones and international crises. This is Naomi Fowler in London for Free Speech Radio News.
KENYA TURNS DOWN AID FROM DOG FOOD MANUFACTURER
Authorities in drought-stricken Kenya today rejected an offer of emergency food rations from a New Zealand dog food manufacturer. The founder of Mighty Mix dog food told Kenya's Daily Nation newspaper that she had originally planned to send biscuits, but decided to send 42 tons of a powered mix after learning of the magnitude of the country's food crisis. A spokesperson for Kenya's government told the Agence France-Press (quote) "Telling us that you are giving us food for dogs in our culture is an insult of the highest order. Maybe, she was trying to help, but I hope this offer is a result of naivety." The manufacturer has defended her offer by saying that the mixture is not dog food, but a modified recipe fit for human consumption.
Features
State of the Union Preview (3:40)
Ben Bernanke was just confirmed as Federal Reserve Chairman to replace Alan Greenspan. Greenspan served for nearly twenty years. And Samuel Alito is the newest member of the Supreme Court. It's a major win for President Bush as he prepares to give the annual State of the Union address this evening. Leigh Ann Caldwell has more from Capital Hill.
Iran Defies the Big 5 (2:12)
Early in the morning London time, Chinese and Russian representatives joined the United States, Britain, and France in calling on the U-N's nuclear watchdog to report Iran to the Security Council. There was rapid response from Iran – Vice President Aghazadeh says there is no legal justification for such a move and that it would be the "end of diplomacy." Selina Musuta reports from Washington DC.
Iraqi Politics (1:56)
Al-Jazeera today showed part of a videotape of American hostage Jill Carroll, a freelance reporter on assignment for the Christian Science Monitor who was kidnapped in Baghdad earlier this month. Jazeera reported that Carroll made a plea for the release of female prisoners in U-S and Iraqi custody. Violence continued in the country, with the U-S military calling in an air strike against what it says was a guerilla position in a soccer stadium after clashes with fighters in the western city of Ramadi. There was also an attack on Iraqi police in Nasariyeh in the south and a British soldier was killed by a roadside bomb in Misan province, also in the south. Against this backdrop, negotiations over who will be Iraq's next prime minister continue. Cleric Moqtada Al-Sadr, whose militia fought foreign troops last summer before a cease-fire was declared, said Monday that he would not support any candidate that does not call for an American withdrawal. Salam Talib and David Enders file this report.
World Social Forum Review (4:08)
The second phase of the sixth annual World Social Forum finished up this weekend in Caracas, Venezuela. The World Social Forum began in 2001 in Porto Alegre Brazil as an alternative response to the World Economic Forum held in Davos, Switzerland. In 2005, the organizing committee decided to divide the Forum into three poly centric sessions. One concluded in Bamako Mali earlier last week, another is scheduled for March in Karachi, Pakistan. The third location, Caracas Venezuela, was also the site of the first Americas Social Forum in 2004. FSRN's Norm Stockwell brings us this portrait of the event:
Rape Case in India Enrages Villagers (3:39)
A woman is raped every 30 minutes in India– a country of more than 1.1 billion people. Conviction rates are nearly nil in a very feudal, patriarchal, under developed society where factors such as family pressure, illiteracy, the might of the police, the unreasonably long, unjust process and application of law deny justice to women. In recent years, the abduction-rape-and murder case of 18-year-old Kiranjit Kaur has become a symbol for thousands of villagers of the Western Indian state of Punjab who turn out in huge numbers in protest. Now the leaders who fought against the rapists have been sentenced to life in prison in other allegedly false cases. Scores of irate villagers are blocking roads, rails, and making pledges of protest against the feudal landlords, police, and the judiciary. Our reporter Vinod K. Jose spent time with the protesting villagers and filed this report from Punjab.
In Memoriam – Wendy Wasserstein and Coretta Scott King (3:25)
Today we note the passing of two American women who devoted their lives to change. Award winning playwright and arts activist Wendy Wasserstein died yesterday following a battle with lymphoma – she was 55. Wasserstein's best-known plays, written from a feminist perspective with a wry sense of humor, include "The Heidi Chronicles", "The Sisters Rosensweig" and "An American Daughter." And early this morning, civil rights leader Coretta Scott King died at the age of 78. She suffered a major stroke and heart attack in August and had been in decline ever since. The widow of Dr. Martin Luther King Jr. was a civil rights activist long before her marriage. After her husband was killed, Mrs. King emerged and remained at the forefront of the fight for equality for all Americans. A staunch pacifist, she influenced Dr. King's controversial decision in 1967 to speak out against the Vietnam War. The following is an excerpt of Mrs.King's remarks at the Peoples March on Washington in 1971.
[Audio 1:59]
After her husband's murder, Mrs. King fought for more than a decade to establish a federal holiday on his birthday. She also raised millions of dollars to establish the Martin Luther King Jr. Center for Nonviolent Change, an Atlanta complex that houses her husband's tomb, archives and exhibits. She served as its president for two decades.
The Pacifica Radio Archives generously provided our tape of Coretta Scott King.