February 23, 2006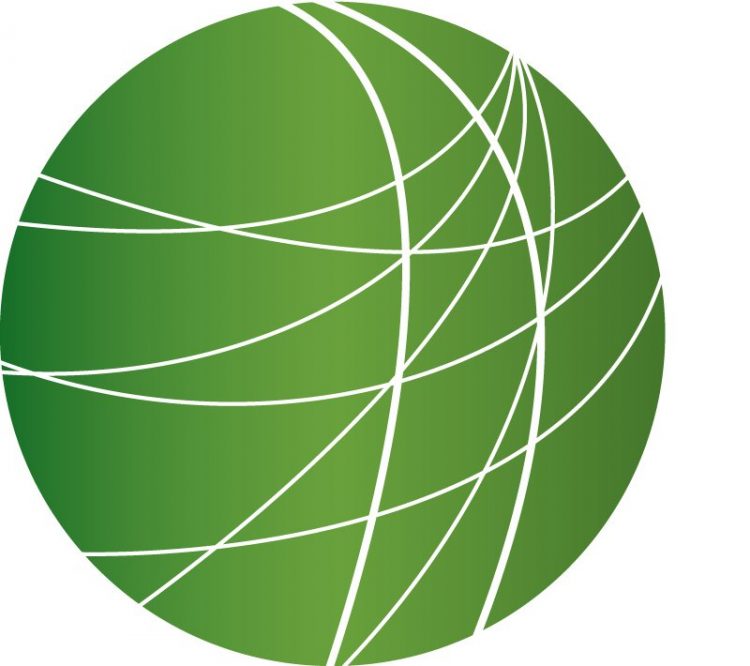 Headlines (5:03)
ELECTIONS IN UGANDA
Voters in Uganda went to the polls today in the country's first multi-party elections in 25 years. The twenty-year long rule of President Yoweri Museveni is being challenged by his former doctor, Kizza Besigye. Dr. Besigye returned from exile after announcing his presidential aspirations…but was later arrested and made to stand trial for what he says are politically-motivated charges. If neither of the top contenders wins an absolute majority in the first round, a run-off vote will be scheduled for next month. Some opposition supporters have already made allegations of voting irregularities.
COSTA RICAN ELECTION RESULTS
In other election news, Oscar Arias has unofficially been declared the president-elect of Costa Rica. The announcement comes after more than two weeks of ballot counting in a very close race. Arias reportedly won by a razor-thin margin of two-tenths of a percentage point, which translates to just over 18,000 votes. Costa Rica's Electoral Tribunal has yet to certify the results.
SECTARIAN VIOLENCE CONTINUES IN NIGERIA
Sectarian violence between Christians and Muslims, which started over the weekend continues in Nigeria. Sam Olukoya reports from Lagos.
The southern city of Onitsha has witnessed the worst of the sectarian violence. Residents of the city speak of angry youths with clubs and knives roaming the streets in search of Muslims from Northern Nigeria.More than a hundred people, mainly Muslims, have been killed in the city while several mosques have been burnt down. Similar attacks were carried out against the Muslim populace in a few other Christian-dominated cities in southern and central Nigeria. Southern Christians took up arms against northern Muslims following earlier killings of Christians in northern Nigeria over the weekend. In the northern city of Maiduguri, Muslims youths protesting the publications of cartoons of Prophet Mohammed in a Danish newspaper killed fifty-one Christians and burnt thirty churches. In another northern city,fifteen Christians were killed by Muslims who claimed a Christian woman desecrated the Holy Quaran. With the violence threatening to spread to other parts of Nigeria, both Christian and Muslim religious leaders have appealed for calm. For Free Speech Radio News, this is Sam Olukoya in Lagos.
BALATA REFUGEE CAMP INVASION
The Israeli army has moved back into the West Bank city of Nablus and its nearby refugee camp after a temporary withdrawal on Wednesday. Manar Jibrin reports.
On Thursday, Israeli forces killed 5 people in the fifth straight day of invasions of the Balata refugee Camp, located in Nablus, in the northern part of the West Bank. Three resistance fighters were killed after Israeli Apache gunships fired heavy machine guns at them in the evening. The other two causalities were civilians who were shot dead this morning. Israeli forces backed by bulldozers, military jeeps and armored personal carriers invaded the city of Nablus and Balata refugee camp in the early morning hours, while Apache helicopters continue to circle overhead. After a four-day invasion, which killed five Palestinians and injured dozens, Israeli forces withdrew for part of Wednesday. At least 50 Israeli military vehicles backed by bulldozers re-invaded Nablus just after midnight and closed the main streets of the city with roadblocks. For FSRN from IMEMC.Org in Palestine this is Manar Jibrin.
NUCLEAR DEAL WITH INDIA
Just days before President George W Bush's visit to India, US Under-Secretary of State Nicholas Burns met with India's Foreign Secretary today to fine-tune the implementation of the civilian nuclear agreement. From New Delhi, our correspondent Vinod K. Jose reports.
(Burns): "There is no question that both of us wanted to complete these negotiations but there are still some remaining differences between us and those differences must be worked, as President Bush said yesterday, that the plan must be transparent, credible."
The separation of civil nuclear programs from its military reactors seems to be a tough job for India. Indian nuclear scientists think this would mean exposing Indian nuclear technology to the US officials. And some of them have openly stated that it is against India's national interest. But the Indian administration in Delhi wants to push the civilian nuclear agreement signed between both countries to its next stage. The US administration is apparently very keen on the business of selling nuclear energy technology to India. US Under Secretary of State Nicholas Burns has visited India three times in this regard to resolve what he calls "the differences". It is uncertain as of now, if a nuclear deal can be reached before President Bush's visit in Delhi next week. From New Delhi in India, this is Vinod K. Jose for FSRN.
Features
Debate over Dubai-Owned Port Security Continues (4:05)
Secretary of State Condoleezza Rice traveled to the United Arab Emirates, a country she calls a strong ally of the United States. On Capitol Hill meanwhile, Senators questioned administration officials over the management of port terminals by a Dubai-owned firm. Senators expressed concerns about national security, while administration officials defended the UAE as a reliable partner in the war on terror. Leigh Ann Caldwell has more on this story from Capitol Hill.
Sunni Arabs Attacked After Shia Mosque Attack (3:11)
Some news agencies are reporting that Shiites have killed more than 100 Sunni Arabs in Iraq, following the destruction on Wednesday of the venerated Askariya mosque in Samara, north of Baghdad. More than 100 Sunni mosques across the country were attacked, and some destroyed. In this report produced and narrated by David Enders, Salam Talib speaks with Abbas Al-Robaie, the editor of the Al-Hawza newspaper in Baghdad.
European Parliament Committee Beings "Extraordinary Rendition" Hearings (4:01)
A European Parliamentary Committee began its first hearings today, as it investigates the use of European territory by the CIA for the transport and illegal detention of terrorism suspects, as investigations continue throughout the world looking into the practice of so-called 'extraordinary rendition' – the transport of people by the United States from jurisdictions where torture is illegal to jurisdictions where torture is permissible in order to carry out 'interrogations.'. From London, Naomi Fowler reports.
Kashmir Rocked by Distinct Protests (1:57)
Angry protests took place today in the town of Handwara in Indian-administered Kashmir, where four youth were allegedly killed in cold blood on Wednesday by the Indian army. Demonstrators took to the streets for a second day, refusing to bury the dead unless the culprits were arrested. Kashmir also witnessed protests in Shia dominated areas against the bombing of the Shia shrine in Samara Iraq. FSRN's Shahnawaz Kahn has more.
New Orleans Lawyers Sue FEMA for Inadequate Assistance (3:08)
A group of lawyers in New Orleans is suing the Federal Emergency Management Agency today, alleging that the agency has not provided adequate assistance to Hurricane Katrina evacuees. Attorneys say that FEMA has taken too long to process aid applications and is inadequate in calculating factors such as cost of living and family size when granting the assistance. FSRN's Mayaba Liebental has more.
Opposition to Chilean Gold Mining Project (3:44)
Chile's Environmental agency gave approval last week to a controversial gold mining project. The gold mine, nestled at the top of the fertile Huasco Valley in the high Andes, just at the southern edge of the Atacama desert – known to be one of the driest places in the world. The gold mine project known as Pascua Lama is being developed by the Canadian mining giant Barrick Gold. From Santiago, FSRN's Jorge Garreton has more.