March 09, 2006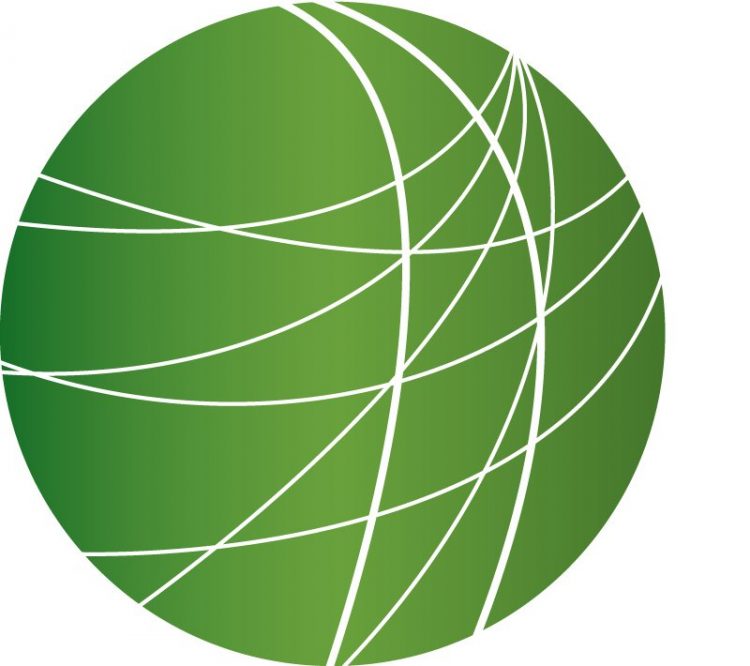 Headlines (5:06)
PORTS DIVESTMENT
Dubai Ports World, the United Arab Emirates port management company, announced today that it will transfer the operation duties of a number of U.S. ports to an American company. This comes one day after the the House of Representatives overwhelmingly approved legislation that would kill the deal to allow Dubai Ports World to administer U.S. port terminals.
PROTESTS AT EXXON-MOBIL FACILITY IN NIGERIA
In Nigeria, hundreds of Exxon-Mobil workers were released this morning after being held overnight in a company export terminal by angry youths seeking compensation for a major oil spill. Sam Olukoya reports from Lagos.
Several hundred youths took over Exxon-Mobil's export terminal at Ibeno, in the Niger Delta, just before close of work yesterday. The protesters prevented both foreign and local workers from leaving the premises, forcing them to spend the night in their offices. The youths want compensation for an oil spill from Exxon-Mobil's operations. The spill, which occurred in 1998, affected Nigeria's entire 850 kilometer-long coastline. The oil spill affected millions of people who depend on fishing for their source of livelihood. Three years ago, a Nigerian court ordered Exxon-Mobil to pay ten million dollars as compensation to three communities affected by the spill. The company then appealed the court judgment saying that the spill caused no adverse effects on the people or the environment. The protesters withdrew this morning after Exxon-Mobil agreed to hold talks on financial compensation for the disaster. For Free Speech Radio News, this is Sam Olukoya in Lagos.
PETROECUADOR STRIKE CONTINUES
A strike by some 4,000 contract workers at Ecuador's state-owned oil company continues in 3 Amazon provinces, despite a state of emergency declared by the president on Tuesday. Petroecuador has regained control of a number of facilities in the region after military forces dislodged striking workers from occupied installations yesterday. Production is slowly recovering as constitutional rights remain suspended in the 3 oil-rich provinces.
DIEBOLD IN FLORIDA
In Florida, the Supervisor of elections in Leon county, who recently exposed security flaws in Diebold voting machines, is now planning legal action against the company. From WMNF in Tampa, Andrew Stelzer has the story.
In December, Leon County elections supervisor, Ion Sancho, enlisted a Finnish computer expert to try and hack the county's Diebold machines. After the hacker was successful in showing how someone inside the supervisor's office could alter election results without a trace, Sancho vowed not to use Diebold machines in another election. Since then, however, the other 2 companies which are approved to supply voting machines in Florida, ES&S; and Sequoia, have refused to sell machines to Leon County, which left Sancho with no choice but to go with Diebold. But Diebold, despite its contact to deliver machines, is also refusing to sell them to Leon County. Now Sancho has field notice of legal proceedings, alleging that the company is in breach of that contract. Since they couldn't get any new machines by a federal January 1st deadline, Leon county has already lost half a million dollars in federal grants. While California's Voting Systems Assessment Board has praised Sanchos security tests, Florida's Secretary of State, appointed by Governor Jeb Bush, has threatened legal action against him. For FSRN, reporting from Tampa, I'm Andrew Stelzer.
SARKOZY IN THE CARIBBEAN
France's interior minister Nicolas Sarkozy started a visit to the French West Indies today. It's a trip he had to postpone in December because of threats of demonstrations against him. Tony Cross reports from Paris.
Sarkozy today touches down on the island of Guadeloupe and will go on to Martinique, but he's had to wait three months to make his Caribbean trip. He had to cancel in December because huge protests were threatened. French West Indians, most of whom are descendants of slaves, were furious over a law passed last year which told teachers to explain the "positive role" of French colonialism. And, after last year's riots, they objected to Sarkozy's statements that low-income housing projects should be "vacuum-cleaned" of "scum" and gangsters. That led poet and veteran black consciousness campaigner, Aimé Césaire, to refuse to meet him. The controversial law has now been amended. Sarkozy hopes that he's mended fences by writing an open letter, explaining that he's gone through a process of personal development on the "sensitive issue". He says he now has a better understanding of the "depth of the wound" and the link that "could be made" between colonialism and slavery. And he hopes to meet Césaire, although last Sunday, the 92-year-old facetiously asked a radio interviewer "Who is this young man and why does he want to meet me?" For FSRN I'm Tony Cross in Paris.
Features
Abu Ghraib Prison Closing
A US military spokesman announced a decision today to close the notorious Abu Ghraib prison. The facility will likely shut down within three months and involve the transfer of over 4,000 prisoners. A new detention facility, known as Camp Cropper, is currently under construction near the Baghdad airport.
Sectarian Violence Continues in Iraq (3:43)
Meanwhile, the violence continues in Iraq: a car bombing in Baghdad today took the lives of at least nine civilians, authorities said. That was just one of the attacks that claimed Iraqi and US lives during the past two days as sectarian violence, anti-occupation attacks and simple lawlessness continue in the country. Against the backdrop of political meetings that threaten to open even greater divisions, others continue to call for unity. In this report narrated and produced by David Enders, Salam Talib spoke with people in Baghdad about the ongoing violence.
Voices for Creative Nonviolence Disrupt House Committee (0:30)
Both houses of Congress are poised to approve a $90-billion supplemental. $20-billion would go to Hurricane Katrina relief efforts, and $70 would continue to fund the wars in Iraq and Afghanistan. Secretary of State Condoleeza Rice and Defense Secretary Donald Rumsfeld asked the Senate today to quickly pass the measure, and although a House committee, passed the measure last night, the proceeding was disrupted by anti-war activists.
Bush Signs USA Patriot Act into Law (2:57)
President Bush has signed the USA Patriot Act into law. The law makes 14 of the 16 provisions from the original Patriot Act permanent, and is being hailed by supporters as necessary to provide the government the tools with which to apprehend terrorists. Meanwhile, opponents to the Patriot Act are working to make right, where they say the Patriot Act goes wrong. Leigh Ann Caldwell reports.
Civil Rights Groups in Oregon Challenge NSA Surveillance with Lawsuits (2:04)
The Senate Intelligence Committee voted this week to block an investigation into the National Security Agency's warrant-less domestic spying program – but the American Civil Liberties Union, along with the Center for Constitutional Rights and an Islamic Charity in Oregon refuse to back down on the issue. As FSRN's Julie Sabatier reports from Portland, Oregon, all 3 organizations have all filed lawsuits challenging the legality of domestic surveillance.
India Debates Witness Protection Program (3:49)
India's Supreme Court punishment of a Gujarat riot witness for perjury has opened a debate about tightening laws to protect witnesses. Witnesses changing their statements is nothing new in the Indian judiciary – but the participation of states and influential, rich individuals pressuring witnesses is drawing sharp criticism. As FSRN's Binu Alex reports, there is growing debate for a witness protection program.
Mauritanian Refugees in Senegal Want to Return Home (3:36)
Mauritius' new ruler, Colonel Eli Ould Muhammad Vall, was in Senegal for two days this week – where some Mauritanian refugees have lived in exile for the past 17 years. Refugees took the opportunity to call on the transitional government to settle their plight. For years, the Mauritanian government denied there were Mauritanian refugees in the Senegal River valley, and instead considered them Senegalese nationals. Today, refugees have yet to wait for the end of the government's transition due in 12 months, before any Mauritanian government considers their case. From Senegal, Ndiaga Seck reports.
EPA Holds Hearing on Particulate Matter (2:36)
The Environmental Protection Agency held its only public hearings yesterday, on proposed changes to standards for the suspended dust and soot that regulators call "particulate matter". In the past few years, evidence has mounted that particulate matter is far more harmful to human health than previously thought. The EPA is required by law to update its rules in light of emerging science, but according to public health advocates, the proposed new rules amount to a rollback in nearly every area, and could cause tens of thousands of premature deaths per year. That's drawn fire from state officials, who say they'll bear the health care costs, and the EPA's own clean air scientific advisory panel, which, for the first time in history, publicly denounced the rules, and asked the EPA's Bush-appointed administrators to change course. Brian Edwards-Tiekert reports from San Francisco, where environmentalists, doctors, scientists, and farm workers gave 12 hours of testimony during yesterday's hearing.