March 10, 2006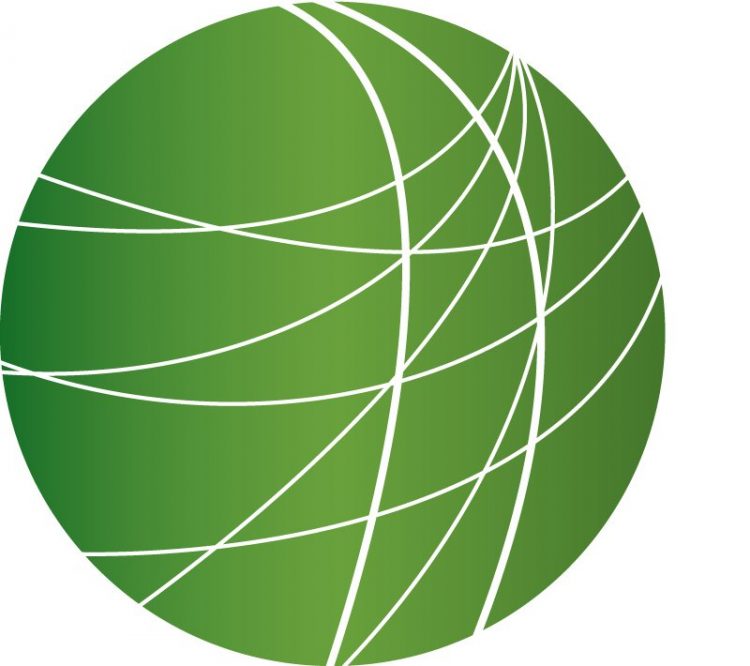 Headlines (5:08)
AFRICAN UNION TO EXTEND MISSION IN DARFUR
The African Union today voted to extend its peacekeeping mission in Sudan's troubled Darfur region until September 30th. The decision comes after intense lobbying by the U.S. and European countries to transfer the operation to United Nations control. Haider Rizvi reports from the UN.
Under pressure from Western nations, including the United States, the UN wanted to replace the African Union force in Darfur with its own peacekeepers. But the Sudanese government strongly opposed this move by saying that the UN should rather help African peacekeepers who are running out of money. Currently, there is a 7,000 strong African Union force in Darfur to mitigate the ongoing bloody conflict between the Sudanese Arab militia and the indigenous rebel forces. The Sudanese government has been accused of backing the militia, which is seen as responsible for mass killings and uprooting millions of indigenous civilians in the Darfur region. For FSRN, I'm Haider Rizvi, at the United Nations.
KOREAN FARMERS RESIST FORCED REMOVAL FROM LAND
In South Korea, hundreds of rice farmers in the Pyeongtaek region are rejecting a government order to vacate some 2,000 acres of ancestral lands to allow for the expansion of a nearby U.S. military base. Military newspaper, Stars and Stripes, is reporting that area residents are determined to resist the forced removal and have set up barricades around the local elementary school.
DOCTORS CONDEMN FORCE FEEDING AT GUANTANAMO
More than 260 medical professionals have called on the US military to stop force feeding hunger striking detainees at Guantanamo Bay. In a letter published in the current edition of the British medical journal, The Lancet, the 263 co-signatories say that the practice of force feeding hunger strikers runs counter to established international medical ethics. The letter states, "We urge the US government to ensure that detainees are assessed by independent physicians and that techniques such as force feeding and restraint chairs are abandoned forthwith in accordance with internationally agreed standards". The World Medical Association, which includes the American Medical Association, specifically prohibits force feeding.
THE FUTURE OF FOOD SAFETY
In the U.S., The House of Representatives has approved a bill that would strip states of the power to regulate food quality, obliterating over 200 existing laws. From KPFA in Berkeley, Brian Edwards-Tiekert has more.
The National Uniformity for Food Act could bring sweeping changes. In many states, it would strip food containers of labels indicating toxic ingredients. Citizen groups and state governments would be unable to sue food companies that don't label their products correctly. Proponents of the bill say they want uniform national food standards. Opponents point out that federal regulations are frequently weaker than those at the state level and approved much later. Mike Green, the director of the center for environmental health, says taking away states' rights to impose more stringent food labeling rules would let protections default to the lowest common denominator. [Green 00:11] "It is designed to protect large corporations in the food sector from having to warn people about the health impacts of their products." The attorneys general of 39 states are opposing the legislation, and issued a letter last week saying it would undercut consumer protection…but the bill passed the House by a margin of nearly two to one, with enough co-sponsors to avoid a hearing. Analysts call that a sign of the strength of well-funded and increasingly sophisticated food industry lobby. In Berkeley, I'm Brian Edwards-Tiekert for Free Speech Radio News.
KARNI CROSSING RE-OPENS
After weeks of closure, Israel has re-opened Gaza's main commercial crossing for humanitarian goods. Trucks carrying food and medicine began to cross into the Gaza Strip yesterday but distribution of the goods in Gaza City has been slow. The crossing remains closed to exports from Gaza. A United Nations report published on Wednesday found that the Karni crossing has been open for less than 12 full days since the start of the year.
BACHELET INAUGUATION
Chile will inaugurate its first female president tomorrow. From Santiago FSRN's Jorge Garreton explains what to expect from the incoming president.
Michelle Bachelet will become this Saturday Chile's first female president. She is promising a new style of government and has already appointed an equal number of women and men to her cabinet and to other high-level positions. Bachelet says her government will focus on three key points. First the construction of a new safety net, that includes mandatory early childhood education and a reform to the private pension plan system. Second: government investment in creative entrepreneurship particularly for small-scale business owners. And her third point is to actively involve Chileans in public policy decisions by institutionalizing formal citizen consultation for specific policy making. Over 30 heads of state are expected to attend Bachelet's inauguration ceremony tomorrow.
Features
How Many Ports are Foreign Owned? (2:17)
President Bush expressed disappointment today about the withdrawal of the United Arab Emirates company from a controversial port management deal. He said it could disrupt a good relationship that United States has with that country. And as Leigh Ann Caldwell reports, foreign management of US ports is common, but the depth of it is still unknown.
Feds Team Up with Locals to Enforce Immigration Laws (2:12)
The Department of Homeland Security announced that 375 gang members and associates were arrested over the last two weeks in an unprecedented partnership between local police and federal immigration officials. That partnership is alarming to immigrant rights supporters. Ingrid Drake has more from DC.
African Union To Stay In Darfur (3:02)
Sudan today agreed to allow United Nations peacekeepers into Darfur, but only after the government reaches a peace deal with the troubled region's rebels. The African Union today proposed extending its mission to Darfur until the end of the year to allow for the transfer of peacekeeping duties to the UN. Sudan is strongly opposed to any switch, and thousands have marched through Sudan's capital of Khartoum threatening "Holy war." Joshua Kyalimpa reports.
A Fifth of World's Population Lacks Clean Drinking Water (3:31)
A new United Nations report says that almost 1/5th of the world's population still lacks access to safe drinking water and 40% lack access to basic sanitation. As could be expected, it is the world's poor who are effected the most: half of all people counted in the report live in China and India. Also, regions such as sub-Saharan Africa will not meet the UN Millennium Development Goal of halving, by 2015, the proportion of people without sustainable access to safe drinking water. The report comes The UN report comes on the eve of the 4th World Water Forum that begins next week in Mexico City. To talk about the report is Claire Hajaj, with the UN Children's Fund, UNICEF.
China & Migrant Workers (3:34)
The annual session of China's National People's Congress, that focuses on the wealth gap between rich cities and poor countrysides is underway in Beijing. The Chinese government pledges to increase its investments in rural areas by 14% so reduce the amount of migrant workers settling in the cities. But hundreds of millions of them are already there. Severine Bardon reports from Beijing.
Day Laborer Hotline (2:58)
Law enforcement in Santa Cruz, CA this week, launched a 24-hour Spanish language hot line for day laborers to anonymously report abusive employers. FSRN reporter Vinny Lombardo has more.
The Passing of Gordon Parks (2:00)
And finally this week, the nation mourns the passing of Gordon Parks, who was the first black cinematographer in Hollywood. Parks was also an acclaimed photographer for Life magazine from the late 40's through late 60's. In 1971 he directed the film SHAFT. And in 1969 he directed The Learning Tree, which was, among the first 25 films, to be selected by the U.S. Library of Congress to be preserved in the National Film Registry. Here is an excerpt from a speech given by Gordon Parks. Gordon Parks died on Tuesday at the age of 93.