June 28, 2006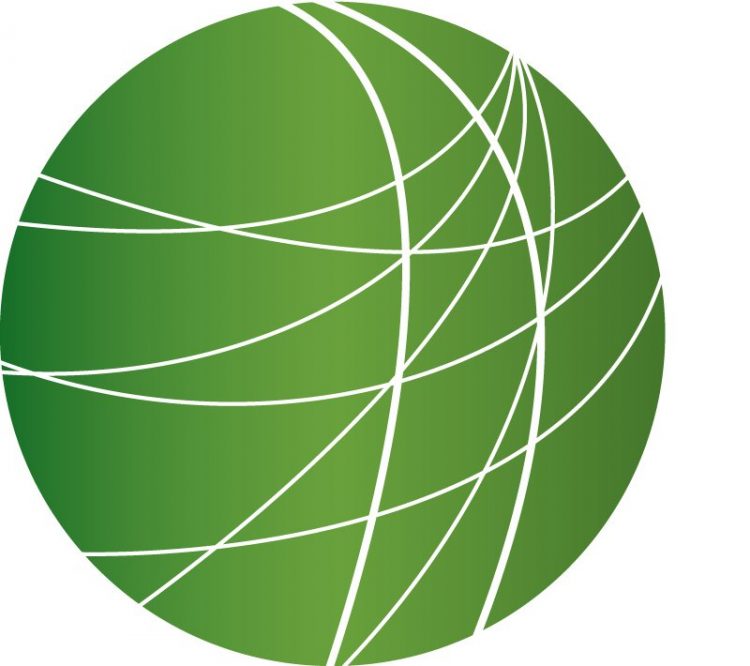 Headlines (5:22)
SUPREME COURT ON TEXAS REDISTRICTING
The US Supreme Court today upheld a congressional district map redrawn by Texas Republicans in 2003… but it ruled part of the map discriminates against Latino voters. From KFPT in Houston, Renee Feltz reports:
Democrats alleged the Texas GOP engaged in political gerrymandering when they redrew House district lines with help from then House Majority Leader, Tom DeLay. Today's 5-4 decision stayed away from this political argument and approved the GOP effort… in the process it upheld the right of states to change their congressional district lines more often than the traditional every 10 years. In its narrow approach to the map, the court found one part of the map discriminates against minorities. Rice University Political scientist, Bob Stein: "The goal was to id racial or ethnic dilution. They focused on Bonilla's district, said significant movement of Hispanic voters out of district, dilution of minority voting interests – that's a Voting Rights Act violation." Stein says the implications of the court's ruling will extend beyond the boundaries of this one district, which extends from San Antonio into West Texas. Justices remanded decision back to 5th Circuit Court of Appeals, but didn't say if the lower court must issue a new map now or by 2008. For FSRN, I'm Renee Feltz at KPFT in Houston.
U.S. NUCLEAR DEAL WITH INDIA
The House Committee on International Relations voted 37-5 yesterday to give President George W. Bush the authority to waive certain provisions of the US Atomic Energy Act in order to secure a nuclear cooperation deal with India. The Senate Foreign Relations Committee is scheduled to vote on a similar measure tomorrow.
INDIAN STATE FILES CONTEMPT APPLICATION AGAINST MONSANTO
A state in southern India is asking a judicial commission to find seed-giant Monsanto in contempt of court. Binu Alex has more.
The Indian province of Andhra Pradesh has filed a contempt application against the Indian subsidiary of US-biotech giant, Monsanto, for violating the Monopolies and Restrictive Trade Practices Commission's order to reduce the price of Bt cotton seeds on par with China. Monsanto had earlier lost a legal battle in Andhra over the high price of its patented Bt cotton seed. But Monsanto said it has already complied with the directive by reducing the price by Rs 20 – or less than fifty cents. The state government termed this as ridiculous and symbolic and cited it in its petition on Monday, asking for the court to take strict action for non-compliance. Monsanto justified the small price reduction citing difference in land productivity that exists between China and India. The petition could come up for a hearing within a week's time. From Ahmedabad in India, I am Binu Alex for Free Speech Radio News.
MOVES TO LIMIT FOIA IN BRITAIN
A British Parliamentary committee has condemned government proposals to limit the use of the Freedom of Information Act, only 18 months after it became law. From London, Naomi Fowler reports.
Britain's Freedom of Information Act has already brought about the release of important and often damaging information since it came into force. However, some information requested by the public under the act is still being refused; there's a huge backlog of cases awaiting a decision by the Information Commissioner on whether the government was justified in withholding that information. Information most famously denied is the advice given to Tony Blair over the legality of the invasion of Iraq. Now the government wants to change the rules for calculating the costs of finding the information – the result of that is that the more 'complicated' requests could then be refused because they would cost too much to process. But the Constitutional Affairs Select Committee of MPs said today that there was no 'appropriate reason for reviewing the fees regulations.' Many MPs believe some of the revelations made public under the Freedom of Information Act have become too embarrassing for the government and these new proposals are an attempt to limit public scrutiny by taxing information. This is Naomi Fowler in London for Free Speech Radio News.
NATIONWIDE ACTIONS IN SUPPORT OF LT. WATADA
People gathered in 34 cities across the nation yesterday to show their support for Lt. Ehren Watada, who is being held at Ft. Lewis, Washington after refusing to deploy last week with the 3rd Stryker Brigade. Lt. Watada is the first commissioned officer to refuse deployment to Iraq. FSRN's Julie Sabatier has more.
John Nettleton was one of the members of Veterans for Peace who gathered on the Hawthorne Bridge yesterday in Portland, Oregon about 2 hours south of Fort Lewis. [Nettleton] "Well, I'm a Vietnam veteran and I served in a war that was somewhat questionable itself and I just have a lot of appreciation for this young man. He's not claiming to be a conscientious objector, he's claiming that this is an illegal war." A native of Hawaii, the 28-year-old Watada enlisted in the army in 2003 and spent a year in Korea. When he redeployed to Fort Lewis and learned he would be sent to Iraq, he says he tried to learn everything he could about the conflict. After extensive research, he concluded that the war in Iraq is illegal under international and domestic law. Prior to his confinement at Fort Lewis, Lt. Watada spoke in Portland. [Watada] "I believe that I am fulfilling my oath, that I am disobeying an unlawful order and I would hope that the military—though highly doubtful—will give me a fair trial and allow me to debate the legality of the war." Lt. Watada faces a possible court martial and 2-5 years in a military prison for disobeying a lawful order. For FSRN, this is Julie Sabatier in Portland, Oregon.
Features
Republican Congress Pushes Retributive Legislation Against the New York Times (3:36)
Congressional Republicans are taking quick steps to punish the New York Times for a story they say threatens national security. The Times recently revealed government monitoring of international financial transactions. Republican House leaders say this story leaked classified information. FSRN's Leigh Ann Caldwell has more.
Israeli Forces Invades Gaza as Palestinian Forces Claim to Capture Another Israeli (3:54)
One day after Hamas recognizes Israeli statehood, the Israeli military launches a wide-scale invasion of the Gaza Strip. Attackers targeted two major bridges and the main power plant in Gaza, plunging half of the Gaza Strip into a total blackout. Resistance groups in the West Bank claim that they have abducted a third Israeli soldier near Etzion, on the Hebron-Jerusalem Road. Saed Bannoura reports from Beit Sahour, in the West Bank.
Violence Continues in Sri Lanka, Between the Tamil Tigers and the Government (4:22)
Amid fresh violence, critics are saying there is hardly any peace process in Sri Lanka and the truce remains on paper only. Reports of more killings between the Tamil Tigers and the Sri Lankan government continue on a daily basis. Ponniah Maniakvasagam has the latest from Sri Lanka.
Death Penalty Abolished in the Philippines (3:47)
Philippine President Gloria Macapagal Arroyo signed a law abolishing the death penalty, 12 years after capital punishment was imposed in the country. As Girlie Linao reports, the Vatican and human rights groups hail the move while death penalty supporters warn it would only embolden criminals at a time when extra-judicial killings are on the rise.
Native Americans Continue to Live in Substandard Housing Conditions (2:49)
Native American leaders spoke on Capitol Hill today highlighting the dire situation of housing in many of their communities. They criticized a recent decision by the federal department of Housing and Urban Development to freeze money meant for Native American public housing agencies. Darby Hickey reports from DC.
Berkeley California Voters to Weigh in on Presidential Impeachment in November (2:23)
In California, the city of Berkeley has placed a referendum on the November Ballot to allow voters to weigh in on an Impeachment of President George W. Bush. FSRN's Eric Klein has more.