March 20, 2006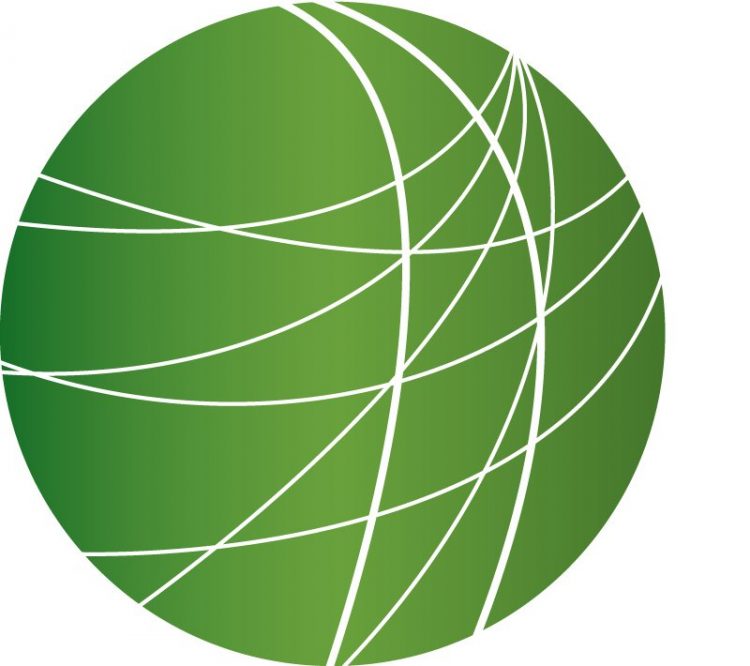 Headlines (5:44)
Spending More On War
This weekend thousands of people across the globe took to the streets to mark the 3rd year anniversary of the invasion of Iraq and demonstrated against the continued US presence there. Meanwhile in Washington, a new report by the Congressional Research Office shows that the US will spend 44% more on the war this year than last. Darby Hickey reports.
Spending on war and occupation will average almost 10 billion dollars a month for this fiscal year, according to a new report by the non-partisan Congressional Research Service. A substantial portion of that money will go to replace and repair military equipment and vehicles, the report says. Very little of these funds will go toward oversight of the billions spent on war says Anita Dancs of the National Priorities Project.
"Congress could demand that there's much better mechanisms put into place to see where the money is going, where it's being spent. We have stories about money in Iraq being moved around in wheelbarrows. So Congress needs to put some institutional oversight into place beyond what's being done so far."
Last week, the House of Representatives approved 72 billion dollars for war costs. If past by the Senate, that will bring the total to over 400 million spent since 2001.
Belarus Elections In Question
Thousands of people took to the streets in the eastern European country of Belarus after President Alexander Lukashenko was announced the winner in the Presidential election. Results say Lukashenko received 82.6% of the vote. The European Union and the United States say they do not accept the outcome. Main opposition candidate Alexander Milinkevich called for street protests. Lukashenko said the vote was fair and denounced foreign pressure. Russian President Vladimir Putin sent his congratulations.
French Students & Workers Protest
After about a half a million people demonstrated in France over the weekend, a one day general strike has been called to protest the government's youth employment plan. In Paris Tony Cross reports.
Workers', students' and school students unions meeting in Paris this evening have called a general strike for Tuesday 26 March, in a new challenge to prime minister Dominique de Villepin's youth employment scheme, the C-P-E. That's after protests this weekend mobilized up to a million-and-a-half all over the country. Demonstrators on Saturday's march in Paris chant "free our comrades!" That was after arrests made in violence which followed Thursday's demonstration. But by Sunday morning another 70 people were in jail … and 52 people, most of them police, injured in violence after the Paris protest. This afternoon postal-workers' union, Sud-P-T-T announced that one of its members is in a coma. It says that he was trampled underfoot by riot police on Saturday evening. And there were local protests today, including fighting with police after a school-students' demonstration in the outskirts of Paris. Today the unions refused de Villepin's offer of dialogue, saying that the C-P-E must be scrapped. Only minor students' groups turned up to a meeting with the prime minister this afternoon. Tomorrow, school students will stage a day of action and there will be more protests Thursday, along with a strike by utilities workers against gas privatization. And unions seem confident that they can launch an even bigger protest next week … if the government hasn't backed down by then.
Fatah In Gun Fight
In Palestine, a firefight broke out today between gunmen loyal to the Fatah party, demanding jobs and wages, and Palestinian police forces in the Gaza Strip. Laila El-Haddad has the story from Gaza.
The gunmen-who belonged mainly to Fateh's al-Aqsa Martyrs Brigades blocked off the main road leading to the Erez border crossing into Israel, exchanging fire with security forces in a two-hour long gun battle. Palestinian President Mahmud Abbas's motorcade was on it way to Tel Aviv at the time for a follow-up meeting with Americans, European, and Israeli representatives on the humanitarian situation in Gaza. Later, they took the battle to the city, shooting at a police station and in front of the foreign ministry, and briefly storming a military hospital, wounding 4 people in the process. Machinegun fire echoed throughout Gaza, ricocheting off buildings and shops, as police sirens whistled frantically up and down the streets. The gunmen were demanding unpaid wages and jobs, and though this is not the first time for them to do so, the latest episode comes at a critical time. The cash-strapped authority is increasingly finding it difficult to pay the salaries of the some 70, 000 security forces it employs, especially in the face of economic sanctions and isolation. Much-needed foreign aid has been recalled by the United States, with other government threatening to do the same, and Israel is withholding tax revenues owed to the Palestinian Authority amounting to some $52 million a month. The latest turmoil comes during an ongoing Israeli closure of Gaza that has resulted in the depletion of wheat and flour and a shortage of other staples in the impoverished strip of 1.5 million, where 65% of the population live on under $2 a day. A temporary deal was reached that would allow the entry of some humanitarian aid into Gaza, though no exports will be allowed out of Strip and a permanent solution to the border crisis has yet to been reached. International Middle East envoy James Wolfensohn recently warned that as a result of the sanctions, the Palestinian Authority faces imminent collapse.
10,000 Rally At Home of Argentina's Dictator
In Argentina, about 10,000 people participated in a massive protest this weekend in front of the home of former military dictator Jorge Rafael Videla, who is living under house arrest. This Friday is the anniversary of the beginning of a dictatorship, in which 30,000 people disappeared, and thousands more detained and tortured.
Google & the DOJ
Google will have to hand some of its records over to the government Eric Klein has the details.
The Department of Justice is getting a tiny fraction of what it originally requested. Google can keep the terms entered into its search engine a secret, but a judge ordered it to hand over 50,000 URL (or web addresses) from it's databases. Google lawyers are calling the ruling a clear victory, but warn that future subpoenas for the data it keeps are always a possibility. For FSRN I'm Eric Klein.
Supreme Court Round Up
And finally the US Supreme Court declined to hear an appeal brought by the Tobacco company Phillip Morris in which it has to pay 50 million dollars in punitive damages in a case of a longtime smoker who died of lung cancer. The Supreme Court also declined to hear an appeal by the state of New Jersey to reinstate the death penalty for Robert Marshall for killing his wife. An appeals court earlier ruled that his lawyer did not adequately represent him.
Features
Special Nationwide Coverage On 3-Year Anniversary of Invasion:
Protestors and Lawmakers in DC Speak Out Against War in Iraq (4:29)
Today marks the 3-year anniversary of the start of the US-led war on Iraq, and protestors have gathered around the world to oppose the US-led occupation there. Washington DC was the site of a solemn march to the Pentagon, to illustrate the impact of the war to Defense Secretary Donald Rumsfeld. Meanwhile, lawmakers on Capitol Hill are indicating a deepening divide from the Administration's description of the war. Leigh Ann Caldwell reports.
War Veterans Make Economic Connection Between Iraq and New Orleans (1:42)
As demonstrators and lawmakers weighed in on the effects of war in the nation's capitol, 150 war veterans and their supporters marched into New Orleans on Sunday to make the economic connection between military efforts in Iraq and the failure to rebuild the gulf coast. The rally marked the conclusion of a 5-day march from Mobile, Alabama to New Orleans, through some of the areas most devastated by Hurricane Katrina. FSRN's Christian Roselund has more.
Connecticut Stages 2 Anti-War Demonstrations (1:32)
Demonstrators in Connecticut held two large anti-war demonstrations in their state to mark the anniversary of the US invasion on Iraq. FSRN's Melinda Tuhus was at both events and files this report.
South Dakota Residents Gather at Lawmaker's Office Calling for Presidential Impeachment (2:08)
Members of South Dakota Peace and Justice met at the Rapid City office of Congresswoman Stephanie Herseth last Friday to call for the impeachment of President Bush and Vice-President Cheney in connection to the ongoing war in Iraq. FSRN's Jim Kent spoke to activists to examine their views on the Bush administration, the war in Iraq and its impact on people living in the US.
New and Veteran Activists Gather at Vigil Against the War (2:18)
Washington residents began their protest against the war on Friday, with a modest but persistent vigil, which was bolstered by other recent actions. FSRN's Matthew Bradley reports from DC, where the days leading up to the anniversary of the invasion on Iraq brought new and veteran activists together calling far an end to the war.
Niger Delta Faces Water Borne Diseases as a Result of Exxon-Mobile (2:36)
One of the objectives of the ongoing Fourth World Water Forum in Mexico City is to find a sustainable solution to obstacles facing the precious liquid – and some point out that those of those obstacles are created by multinational companies. In Nigeria's Niger Delta region many people are dying of water borne diseases because western oil companies are polluting clean water in the area. Some of the worst affected communities are those near the main operating area of US-based Exxon-Mobil. Sam Olukoya reports from the Niger Delta.
Environmentalists Denounce Bush's Pick to Lead Department of the Interior (4:03)
Environmentalists see President Bush's nomination of Idaho Governor Dirk Kempthorne to head the Department of the Interior, as an extension of Secretary Gale Norton's Blueprint. They cite that under Norton's policy, extractive industries are able to get everything they seek from federal lands. FSRN's Leigh Robartes takes a look at the record of the man who will likely be confirmed to run the Interior Department.