March 27, 2006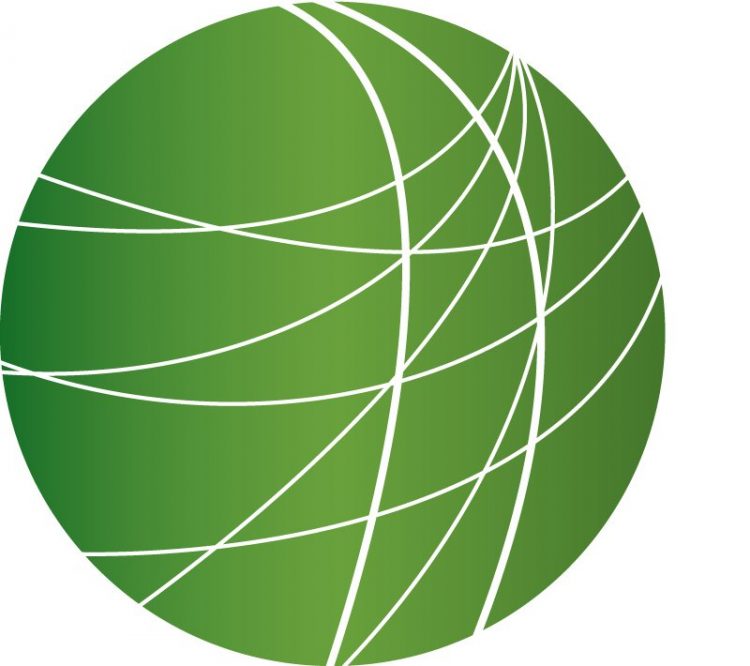 Headlines (5:02)
ONGOING VIOLENCE IN IRAQ
A suicide bomber detonated explosives in front of a military base in northern Iraq today, killing some 40 people and injuring dozens. This comes a day after raid on a Shiite mosque complex reportedly claimed over 20 lives in Sadr City. Shiite leaders allege that US and Iraqi forces entered the al-Moustafa mosque during prayers on Sunday and shot unarmed worshipers. US authorities deny storming the mosque, but have said that 16 insurgents were killed and others captured in a joint military operation in the area. Baghdad's governor today cited the alleged attack on the mosque as his reason for suspending ties with US officials.
NIGERIA WILLING TO HAND OVER CHARLES TAYLOR
Nigeria has agreed to hand over former Liberian leader Charles Taylor to the Liberian government so he can face trial at a United Nations War Crimes Tribunal. Sam Olukoya reports from Lagos.
The United Nations War Crimes Tribunal in Sierra Leone says Charles Taylor is criminally responsible for the murder, rape, maiming and mutilation of more than half a million Sierra Leoneans. This is on account of his support for the Revolutionary United Front rebels, who were responsible for a 10-year brutal war in Sierra Leone. Each of the 17-count charges the former Liberian leader faces carries a sentence of life imprisonment. But in spite of his indictment for war crimes, it had been impossible to try Taylor because of the asylum Nigeria granted him in 2003 after he was forced out of power. Even after agreeing to revoke his asylum, Nigeria is locked in a dispute with Liberia on the best way to hand Taylor over to the war crimes tribunal. While the Liberian government wants Nigeria to hand him directly to the war crimes tribunal, Nigeria says only Liberian officials will be allowed to take Taylor out of Nigeria. For Free Speech Radio News, this is Sam Olukoya in Lagos.
MOUSSAOUI DECLARATIONS
In courtroom testimony today, confessed Al-Qaida member, Zacarias Moussaoui, said that he was part of a plot to fly a fifth airplane into the White House on Sept. 11, 2001. Moussaoui says he lied to FBI agents when arrested 3 weeks before the attacks in order to watch the plan unfold. Federal prosecutors are requesting the death penalty.
PRISON UNREST IN GEORGIA
Seven inmates are dead after an operation to put down an attempted jailbreak in Georgia. Deborah Wild reports from Tbilisi.
The special operation lasted 2 hours and left 22 inmates and 2 policemen hospitalized. Remaining inmates have to be transferred to other detention centers as parts of the prison have been destroyed. According to the authorities, similar riots and jailbreaks were planned in other facilities around the country. Information of such plans in the form of video tapes reached police two days ago, leading critics to question why the revolt was not prevented. The opposition and human rights groups are demanding an investigation and have condemned what they see as excessive use of police force. Today's event is only the latest incident in a series of prison revolts that started in December and led to the dismissal of the Justice Minister and Head of Penitentiary. Relatives of prisoners and human rights groups cite bad prison conditions and alleged frequent abuse by officials as possible reasons for the repeated incidents of unrest. The government argues that the revolts are the result of criminal gangs fighting the ongoing penitentiary reforms. It has announced a policy of zero tolerance even against petty crime, a step which will cause a new flow of inmates into an already overcrowded prison system. For Free Speech Radio News, I'm Deborah Wild in Tbilisi, Georgia.
BOTNIA SUSPENDS CONSTRUCTION OF PULP MILL IN URUGUAY
One of two companies behind controversial paper pulp mills in Uruguay has announced the temporary suspension of the construction of their plant in the border region with Argentina. Asli Pelit reports from Montevideo.
The construction of two paper pulp mills has led to a diplomatic rift between Uruguay and Argentina. Botnia, a Finnish company behind one of the mills, has announced a 90-day suspension in the factory's construction in order to permit a more extensive environmental impact study. Argentina's ambassador in Uruguay today called Botnia's decision a "step toward the return of harmony" between the two nations. Argentines who live across the river from the construction site, have been protesting for months, blocking several bridges that connect the two countries. They stopped their blockades last week; after the presidents of Uruguay and Argentina said they were "willing to discuss" environmental concerns about the mills. The Uruguayan government defends the project, calling it the most important industrial investment in the country's history. Construction of a second factory in the area, by Spanish firm Ence, continues as planned. For FSRN, I'm Asli Pelit in Montevideo.
Features
Senate Judiciary Committee Hammering Out New Immigration Bill (3:47)
In Washington, The Senate Judiciary Committee is attempting to hammer out a compromise on the legal status of undocumented immigrants residing in the United States, as part of pending immigration legislation. The Committee has already voted to drop provisions that would subject people who provide aid and assistance to undocumented immigrants to criminal prosecution. That vote was a crucial one for immigrant advocates, and comes on the day before the Committee has to construct its final proposal for the Senate floor. Senate Majority Leader Bill Frist reaffirmed his commitment that he will take the legislation up tomorrow. Leigh Ann Caldwell reports.
La Gran Marcha Makes History in Los Angeles (4:04)
In the lead up to a crucial week for immigration legislation being crafted in the Senate, millions of immigrant rights advocates rallied across the country, from Wisconsin, to Georgia, Arizona and beyond. In California, over half-a-million people made history this weekend, when they took to the streets of downtown LA, to demonstrate against HR4437, the House version of a bill, which opponents say is racist and would criminalize undocumented people. Despite the massive turnout, not one arrest was made, and organizers hope the message is clear that immigrant rights advocates will not stand for the legislation.
Watchdog Says New Budget Poses Significant Threats to Environment (2:19)
A network of groups from around the nation, called the Alliance for Nuclear Accountability, which advocates for nuclear non-proliferation and waste cleanup, is calling on Congress to reject nuclear funding provisions in President Bush's 2007 budget proposal. In a briefing at Capitol Hill this morning, leaders from the organization say the budget plan would pose significant threats to the environment, national security and non-proliferation. FSRN's Yanmei Xie has more in Washington DC.
Israeli Voters Head to Polls Tomorrow (3:37)
Israelis go to the polls tomorrow, in what is being described as the most significant election in years. Kadima, the centrist part set up by Ariel Sharon before he suffered a stroke in January, remains in the lead. The party is promising unilateral withdrawals from the West Bank – without negotiating the terms with the Palestinians. Political analysts say that the emergence of a strong centrist party is a revolution in Israeli politics, ending years of see-sawing between the left and the right. Irris Makler reports from Jerusalem.
International Media Team In Second Mission to Nepal (2:52)
An international media team is currently on a fact finding and solidarity mission to Nepal, where local media has been in crisis since last year, when King Gyanendra dissolved the parliament and declared a state of emergency. Although the state of emergency has been formally lifted, Nepalese media continues to be the target of government repression. PC Dubey reports from Kathmandu, where their struggle to win back freedom of the press and human rights has been bolstered by the international media's second visit to the country this year.
The Battle for New Orleans's Saint Augustine (2:41)
Protestors drove out a priest who had taken over control of an historic African-American church in New Orleans during his first mass on Sunday. Yesterday's confrontation is the latest development in the twelve-day occupation of St. Augustine's church by parishioners and their supporters who defy the closing of the parish by regional church authorities. FSRN's Christian Roselund has more from New Orleans.