October 10, 2006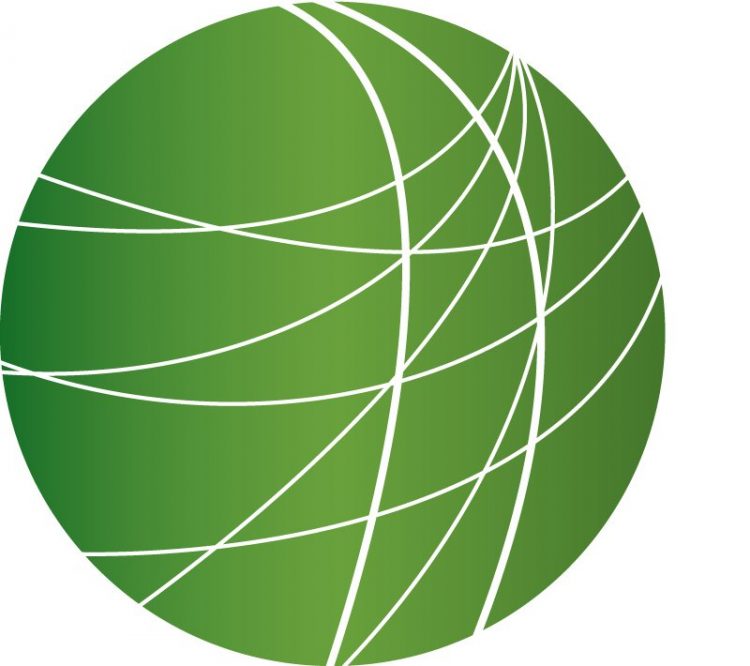 Headlines (5:00)
HEATHROW BOMB SCARE
British airport authorities temporarily closed down one of the terminals at London's Heathrow airport today due to security concerns sparked by a piece of luggage abandoned at a check-in area. Reuters reports that one man has been arrested under Britain's Terrorism Act.
MASSIVE MOBILIZATIONS IN TAIWAN
In Taiwan, massive mobilizations continue to demand the resignation of President Chen Shui-bian – who has been widely accused of corruption, along with members of his family. Hundreds of thousands of protesters hit the streets in Taipei today, dressed in red and giving the symbolic "thumbs down" as the president commemorated Taiwan National Day. Taiwanese legislators are to vote on a recall bill later this week.
INDIA EXTENDS CHILD LABOR BAN
India has extended its ban on child labour to include the domestic work, hospitality, and food service sectors. Binu Alex reports.
India's official ban on child labor in households, restaurants, hotels and resorts came into effect from today. But the government has not developed any alternative programmes for the millions of children who work in roadside food stalls or as domestic servants. On the eve of the ban, which applies to children under 14, Prime Minister Manmohan Singh warned of firm action against violators, but appealed to give up the practice voluntarily. A five-decade old ban on children working in industries deemed "hazardous" such as fireworks, matchstick-making, gas stations, or carpet weaving has not been effective. On the contrary, these industries became hubs for child labour. The Labor Ministry says there are 12 million such children. Analysts wonder how the new ban will hold up in a country where so many impoverished children must work in order to survive. For Free Speech Radio News, I am Binu Alex.
NOMINATION OF NEW UN SECRETARY GENERAL
The United Nations Security Council yesterday approved the nomination of Ban Ki-moon to succeed Kofi Annan as the Secretary General of the world body. A career diplomat, Ban Ki-moon currently acts as the Foreign Minister of South Korea. The General Assembly is expected to approve the nomination. Kofi Annan's term ends on January 1st.
PERUVIAN PRESIDENT VISITS BUSH
Peru's President Alan Garcia met with President George W. Bush today to discuss matters of trade and coca eradication. Pamela Cueva reports from Lima.
After their hour and a half meeting today at the White House, the two presidents said they are looking forward to US Congressional approval of the Free Trade Agreement between United States and Peru. Another topic of discussion was the extension of a coca eradication agreement. Peru's government has already approved the bi-lateral trade agreement, but the US Congress won't take up the issue until after the November elections. In Peru, many groups disagree with the approval of this Free Trade Agreement. Disapproval runs particularly high among farmers and within indigenous communities. During his trip to Washington DC, President Garcia will meet with the Managing Director of the International Monetary Fund, the president of the World Bank, and with the head of the Inter American Development Bank.
TIME TO DECIDE ON DAMS
Two former Western governors have gone on record saying that time is of the essence in deciding whether to remove 4 dams in Southern Washington state affecting Northwest salmon runs. Mary Kathryn Rountree has more.
Bruce Babbitt, who was Clinton's Interior Secretary, joined former Oregon Governor Jon Kitzhaber in saying the federal government should cut its losses and seriously look at removing the four dams in southeastern Washington state as the way to revive the Northwest's endangered and threatened salmon runs. Babbitt says eight billion dollars spent on various salmon recovery ideas over the past twenty years have not worked: (sound) "Well, I think we are up against a decision either to say we're going to write off the salmon and let them go extinct or we're going to entertain a serious discussion about solving the real problem which is the 4 dams on the Snake River. Now, we don't have a lot of time left . . . "Babbitt says it's up to the taxpaying public to force the issue. Courtroom battles over salmon recovery are coming to a head. A frustrated federal Judge James Redden in Portland recently admonished the Bush administration to finally submit an adequate salmon plan. Redden wrote that federal agencies "have repeatedly and collectively failed to demonstrate a willingness to do what is necessary." Mary Kathryn Rountree, FSRN, Moscow, Idaho.
LIBERIA'S TRUTH AND RECONCILIATION COMMISSION
The West African nation of Liberia today opened investigations into abuses committed during the country's 24-year long civil war. The task of the Truth and Reconciliation Commission established by President Ellen Johnson-Sirleaf is to gather evidence of past crimes. It does not have the authority to prosecute offenders. The most high-profile figure from the era of Liberia's civil conflict is rebel leader and former president Charles Taylor, who faces war crimes charges at the International Criminal Court in the Hague.
Features
U.N. Security Council Permanent Seats May Disagree on Course of Action for North Korea (2:20)
Whether to punish North Korea for testing a nuclear devise may cause division amongst permanent members of the United Nations Security Council Permanent seats. Russia and China are shying away from punishment, while the United States pushes for sanctions against Kim Jong-Il's nation. Selina Musuta has more from Washington, DC.
Republicans on Thin Ice Four Weeks Ahead of Elections (4:45)
Voters will head to the polls four weeks from today to elect a new Congress, a portion of the Senate, and many local seats – and a significant shift has already swung public opinion. Polls that had Democrats and Republicans tied four weeks ago are now showing Democrats with a major lead. FSRN's Leigh Ann Caldwell takes a look at the Virginia Senate race that illustrates this trend – a Republican incumbent who seemed miles ahead is now in a dead heat. Last night, Republican incumbent Senator George Allen and Democratic candidate Jim Webb squared off in their last debate.
Anna Politkovskaya Buried in Moscow
More than 1,000 mourners paid their respects to slain Russian journalist Anna Politkovskaya, who was buried in Moscow today. A hard-hitting investigative journalist critical of the Kremlin's policies in Chechnya, Politkovskaya was gunned down on Saturday in her apartment complex, in what many believe was a contract killing. At least a dozen reporters have been killed in Russia in the past six years. Russian President Vladimir Putin – who was heavily criticized for not publicly recognizing her murder earlier, called her death disgustingly cruel – but also discounted Politkovskaya's work, saying she only had a minor influence on Russian politics. No high-ranking Kremlin official attended Politkovskaya funeral.
Journalists on the Border Still Under Attack (3:45)
The Inter American Press Association held their annual assembly in Mexico City last week. One topic of discussion was violence against Mexican journalists – particularly in the northern border region, considered one of the most dangerous places to practice journalism: more than 20 reporters have been assassinated and three have been kidnapped in the last six years. FSRN's Alonso Rivera reports from Tijuana.
Mothers Grieve Lost Ones in Iraq (3:30)
Police in Baghdad have found the bullet-ridden, tortured bodies of 60 men in the past 24 hours – apparently the victims of eve-increasing sectarian violence. A car bomb exploded near a Sunni mosque today, killing 10 people and injuring four – a separate car bomb in a Shiite district Monday claimed 13 lives, and left 46 people injured. As the violence continues under U.S. occupation, Iraq's everyday carnage is making life for families in the country increasingly unbearable. With more on what Iraqi mothers and grandmothers face in their lives, FSRN's Salam Talib and Eliana Kaya bring us this report.
Nigeria Commuting Death Sentences to Life Imprisonment (3:30)
As a coalition of groups around the world observes World Day Against the Death Penalty today, Nigeria has taken a significant step towards abolishing capital punishment. About 600 people in various jails across the country are awaiting execution – but their sentences are being commuted to life imprisonment. Sam Olukoya reports from Lagos.
Mumia Abu-Jamal Commentary (2:30)