April 04, 2006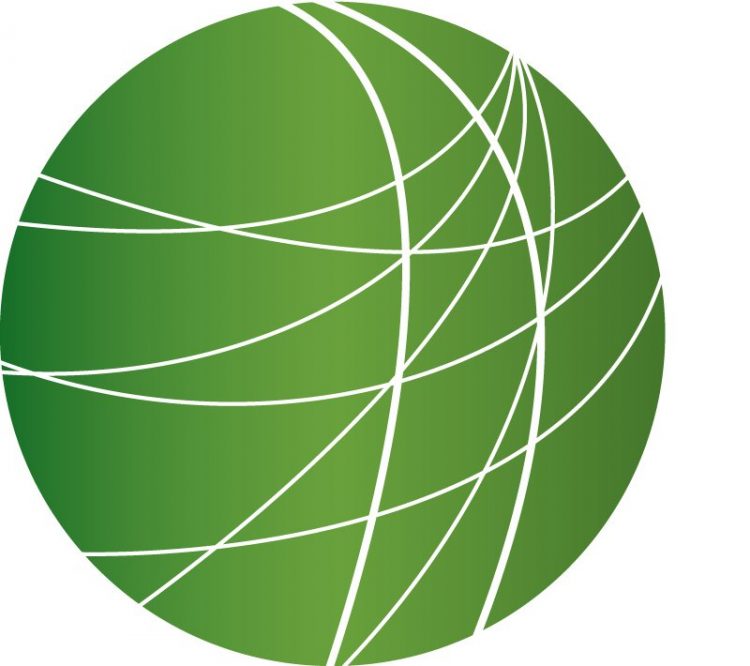 Headlines (5:18)
ISRAELI AIRCRAFT SHELL GAZA
Israeli forces have launched new strikes against the Gaza Strip, damaging part of the Palestinian presidential compound. One Palestinian man was killed and eight others were wounded in northern Gaza. Laila El-Haddad has more.
After roaring over Gaza skies throughout the morning, Israeli fighter jets attacked several targets in Gaza City, including Mahmud Abbas's presidential compound. Palestinian witnesses say two missiles struck the compound, destroying part of the president's helicopter landing pad and leaving an enormous crater in the area, which is also used to train Palestinian security forces. Mahmud Abbas was not in his office at the time, which is less than 100 metres from the site of the attack. Later, a Palestinian man was killed and several members of his family injured, including a baby, after Israeli tanks shelled civilian areas in northern Gaza in retaliation for rocket fire into Israel. Israel has also closed off the al-Mintar commercial crossing into Gaza again, despite UN warnings that Gaza is on the verge of a humanitarian disaster. Last month, Gaza faced unprecedented food shortages after a prolonged closure of the crossing that saw the depletion of wheat stocks, bread, and dairy products.
SADDAM CHARGES WITH GENOCIDE
Saddam Hussein will now face genocide charges for a brutal campaign in the late eighties that targeted villages in the Kurdish region of Iraq. As many as 180,000 died in the Anwal campaign, including 5,000 during the gassing of the village of Halabja in 1988. Six others will join Saddam Hussein as co-defendants, among them Saddam's cousin, Ali Hassan al-Majid, also known as "Chemical Ali". A trial date has not been set.
SUDAN OBSTRUCTS OFFICIAL'S VISIT TO DARFUR
The top United Nations official on humanitarian affairs has had to call off the remainder of an African tour in the face of what has been called "systematic obstruction". Yesterday, the government of Sudan prevented UN Under-Secretary-General for Humanitarian Affairs Jan Egeland from visiting the Darfur region. Today, Khartoum declined to give permission for Egeland to fly over Darfur on his way to Chad to visit refugees displaced by the conflict. Also today, Sudanese authorities told members of the Norwegian Refugee Council to end all humanitarian operations in Darfur and leave the region. An estimated 2 million people have been displaced by three years of fighting in Darfur. The Sudanese government is accused of supporting militias in the region.
FM STATIONS REFUSE TO AIR GOVERNMENT "PROPAGANDA"
Nepal's government today placed a ban on public demonstrations in Kathmandu. The announcement comes just two days before a planned general strike. And as PC Dubey reports, FM radio stations have also been pressured to carry government-sponsored messages to discourage participation in strike.
The four-day general strike called by seven political parties from April 6 to 9 to protest King Gyanendra's autocracy could create problems for independent radio stations, due to their refusal to broadcast an official message against the strike. Last week, the Home Ministry sent letters to independent FM stations in Kathmandu, asking them to air a paid message that urged people to refrain from participating in the strike. The message also said that security forces could take action to contain so-called terrorist activities among the strikers. The FM radios have refused to air the material, arguing that it could instill unnatural fear and panic in the general public – prohibited by the National Broadcasting Act of 1993. This is the second time that independent radios have refused to air government propaganda since the royal coup on February 1, 2005. When independent stations refused to air material provided by the Defense Ministry in February of 2005, some 50 stations were shut down by royal decree. As for this week's general strike, the Maoist rebels have declared a ceasefire during the protests while the government has announced a ban on demonstrations in the capital. From Kathmandu, I'm PC Dubey for Free Speech Radio News.
TOM DELAY RESIGNS
Republican Congressman Tom Delay has announced his resignation amid an ongoing corruption scandal. Katie Heim reports from Houston.
(DeLay sound) "The voters of the 22nd district of Texas deserve a campaign about the vital national issues that they care most about and that affect their lives everyday… and not a campaign focused solely as a referendum on me." Despite earlier promises to fight for his seat in Houston's 22nd District, House Representative Tom DeLay announced last night that he will withdraw from the race. Once regarded as one of the most powerful Republicans in the country, DeLay vowed to step down before the end of his final term. DeLay's former deputy chief of staff pleaded guilty to a conspiracy charge last week, leading some to speculate on new evidence against the former House leader, who was indicted on money laundering charges in 2005. DeLay says that he is stepping down to spare his district a "mudfest" in this year's election campaign. However, fear of losing the hard won Republican control of Texas may have been a driving force in the decision. Republicans are now scrambling to replace the congressman in a race for control of the U.S. House of Representatives. For Free Speech Radio News in Houston, I'm Katie Heim.
Features
Thailand's Political Crisis Diffused (2:55)
Thailand's political crisis has been suddenly diffused, as Prime Minister Thaksin Shinawatra announced his resignation. His announcement was broadcast last night on national television, just one day after the controversial prime minister asserted he would remain in office. FSRN's Severine Bardon reports from Bangkok.
Fifth Day of Actions in France against Youth Employment Proposal (2:40)
France saw a fifth day of action today, when hundreds-of-thousands of people took to the streets of up to 200 towns and cities to protest against the government's youth employment plan: the First Employment Contract, or CPE for its French acronym. Fewer workers took strike action today than in the past weeks, but the protest marches are still massive, with numbers estimated to be higher in the southern port city of Marseilles and the western city of Bordeaux and a massive turnout in Paris. Tony Cross reports from the French capital.
Republicans Work Behind the Scenes on Immigration Legislation (2:42)
Immigration legislation is advancing slowly in the Senate, where a behind the scenes compromise orchestrated by Republicans may be used as alternate legislation that they hope would unite the GOP and garner enough support to pass the Senate. Meanwhile, immigrant rights advocates are planning 2 separate days of national boycotts in April and May, to reveal the benefits immigrants contribute to the US economy. Leigh Ann Caldwell has more from Capitol Hill.
Senate Debating Emergency Supplemental Price Tag (2:00)
The House passed its $91-billion emergency supplemental package in mid-March for additional money to fund military operations in Afghanistan and Iraq, as well as for additional assistance for post hurricane Gulf Coast rebuilding. Now it's the Senate's turn to decide their version of the package. FSRN's Selina Musuta reports from the Senate, on amendments being introduced to the bill today that could make that price tag much higher.
Israeli Army Renews Attacks on Al Aqsa Martyr Leader (1:33)
Palestinian factions in the Gaza Strip fired scores of home made shells at Israeli targets, although no damage was reported. The Israeli military renewed its shelling of residential areas in the north of the Gaza Strip killing 2 civilians and injuring 8 others, including a mother and her 6 month old child. Israeli army forces also assassinated a leader of the Al Aqsa Martyrs Brigade – the armed wing of Fatteh. FSRN's Manar Jibrin reports from Bethlehem, where another leader was injured and arrested in a military operation by Israeli special army units.
Condoleezza Rice Gets Cold Reception in England (2:16)
Condoleezza Rice's visit to the north of England to Foreign Secretary Jack Straw's constituency began with demonstrations against her visit and ended with a sudden joint visit to Iraq. Naomi Fowler brings us this report on her reception in the UK.
GLBT Community in DC Facing Gentrification (3:51)
The curtain has closed on a part of Washington DC which has been a safe haven to gays, lesbians, bisexuals and transgenders for over 30 years. The historic Half and O Street area, known for its drag shows and strip clubs, as well as its sense of community, especially for gay youth, is ordered to completely vacate by Wednesday, to make way for a new stadium paid for by DC tax payers. FSRN's Darby Hickey brings us the voices of people who say they are outraged at what the city has done.